99 copies of the 1933 Delage D8S are thought to have been built between 1931 and 1933. These were highly coveted, high-performance, fashionable, and attractive like super cars in the era.
On a typical chassis with half-elliptic springs at each corner, the Delage D8S was built. The brakes were operated by cables. The vehicle's eight-cylinder engine, which could propel cars to speeds of up to 100 mph, was hidden beneath the tall and beautiful hood.
The D8SS, which introduced additional upgrades and improvements, was released after the D8S. The chassis was lowered by more than three inches, which substantially improved the handling of the car. Although they might have had a shorter wheelbase, few people did. Those that did received a car that was incredibly sporty, light, and agile. On the D8SS, horsepower increased from 120 to 145.
Beyond the depression, D8 were made
The D8S and D8SS were built at a particularly challenging time in history. Many marques were coming to an end as a result of the Great Depression. Those who did make it through had discovered a method to corner the market, frequently by providing inexpensive cars or cars with lots of features to draw in new customers.
At the time, it was considered crazy to introduce an eight-cylinder engine, but Louis Delage managed to make it work. However, this would only last for a short time, as the business went into liquidation in the middle of the 1930s and was then bought by its rival, Delahaye.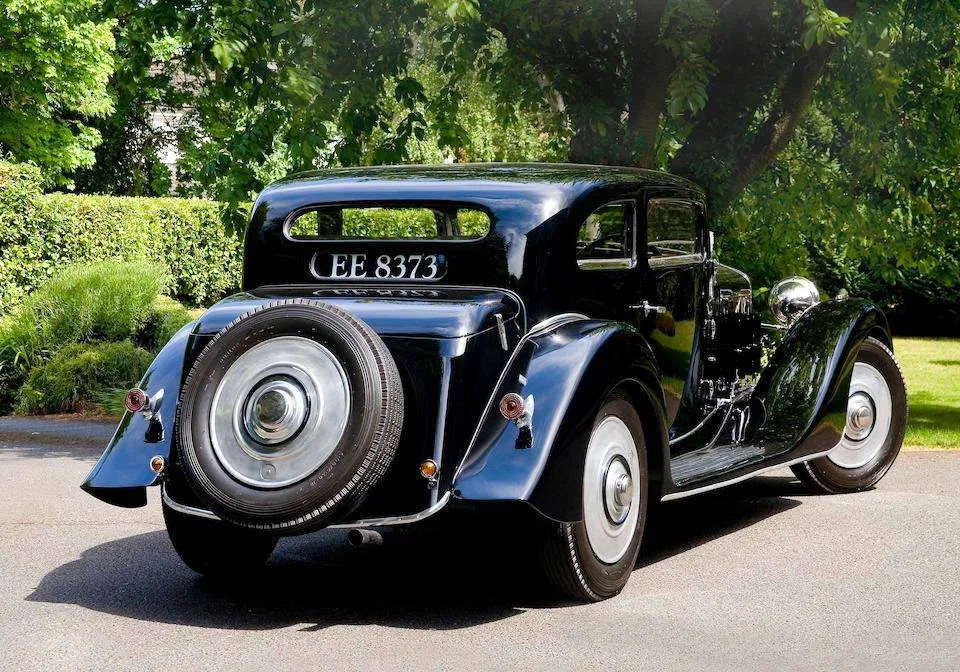 Louis Delage established the Delage Company
In 1905, Louis Delage established the Delage Company and launched the manufacture of a runabout powered by a single-cylinder DeDion engine. They started providing multi-cylinder designs in a short period of time. Delage became involved with racing right away.
As early as 1908, a single-cylinder design won the Coupe Des Voiturettes, while Louis won the 1911 Coupe de l'Auto in a 3 liter four-cylinder.
Related: FERRARI DINO 308 GT4 History, Specs and Reviews
Before World War I, drivers won the Indianapolis 500-Mile Race and the Grand Prix du Mans.
The 10.7-liter V-12 they used in 1924 to achieve a new World Land Speed Record made them a significant force in Grand Prix competition in the 1920s.
When business was thriving in the 1920s, the Delage factory in Courbevoie was the most cutting-edge in French industry and furnished with the best equipment money could buy.
Introducing of D8 Design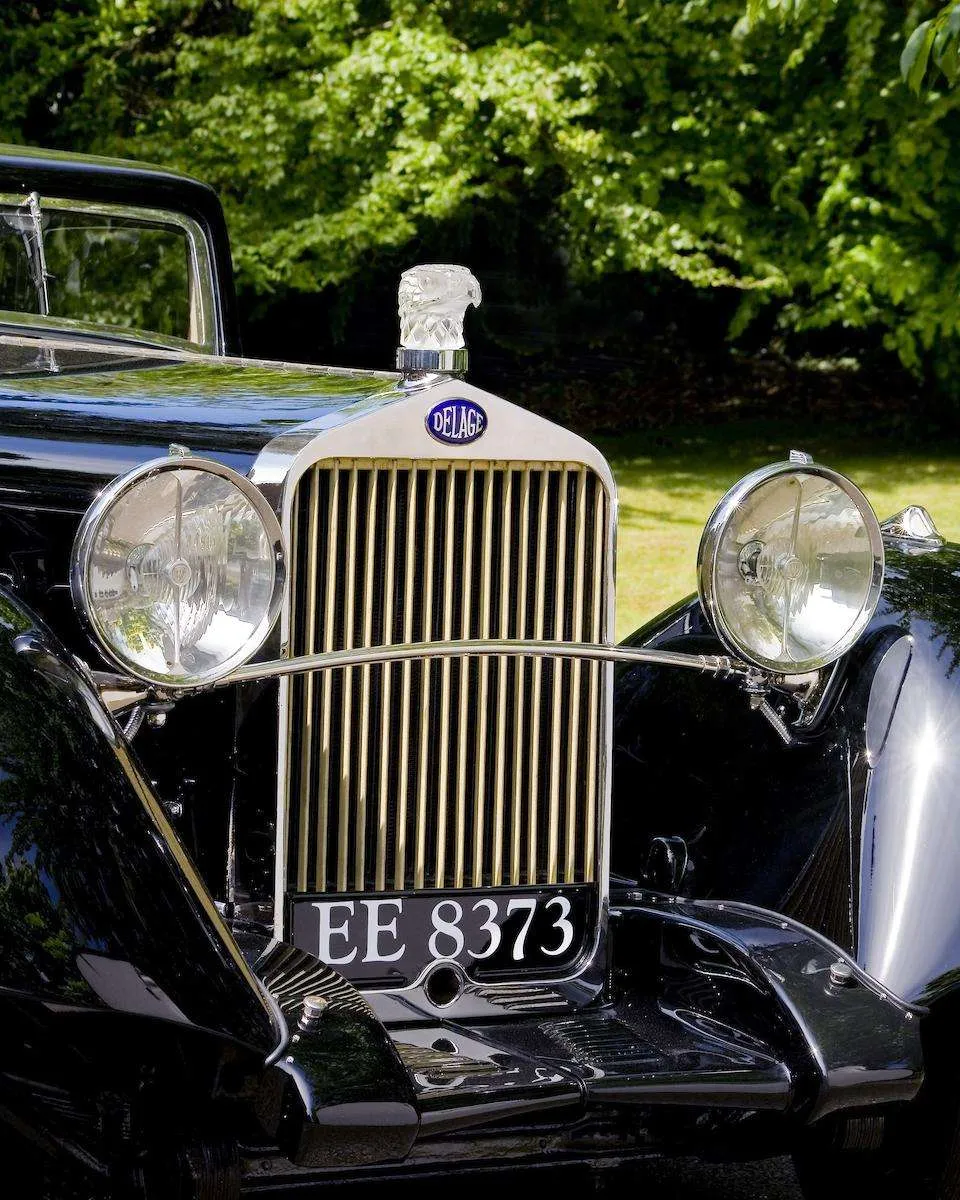 In 1929, Delage introduced the D8 which had a design by Maurice Gaultier. A 4.1-liter overhead-valve straight-eight engine and an X-braced construction with servo-assisted braking were standard features.
The D8 S engine has a 110 hp unit instead of the ordinary D8 engine's 102 hp and single carburetor. The "Super-Sports 100" dealer-fitted option, which included four SU carburetors and gave these cars the ability to reach 100 mph, was available in England.
The 130-inch wheelbase D8 chassis was given the chance to be covered by the best coachbuilders in Europe. One of them was Letourneur et Marchand.
Hiring of Letourneur et Marchand to Design D8S
Delage hired Letourneur et Marchand in 1932 to create a small batch of bodies that could be sold to customers as customs, guaranteeing quicker delivery.
A torpedo roadster and two variations of a coupe-like vehicle called a conduite intérieure were conceived and manufactured by Letourneur (an owner-driver design). One concept had a rear-mounted spare in the continental style and a more traditional conduite intérieure design with full running boards, a semi-integrated trunk, and other features.
The alternative design had step plates, a rear deck with a slope, and enclosing fenders in the front and back. These two French design bodies didn't have a lot of extraneous adornment.
This specific specimen, Delage D8S chassis 38186, has a low, rounded coupe greenhouse, a very long hood, a short, vertical windshield, and sweeping fender lines. It was bodiced in the bustleback style.There is a rear license plate that is covered in glass, which was highly unusual and distinctive at the time.
There were only four of these automobiles finished, and each had unique detailing. Only two are still alive. Either the Delage plant or the Letourneur et Marchand subsidiary Autobineau constructed the bodywork.
Delage D8S was completed in 1933
The Delage D8S conduite intérieure in a light color that was on display at the Paris Salon in October 1934 may have been the vehicle with chassis number 38186. In the 1936 French movie Prends la route, A D8 S conduite intérieure, which is probably chassis 38186, appeared in
Mr. Retornaz founded the vehicle in the middle of the 1950s in southern France, and he registered it in Marseille. Retornaz used 38186 for a while before storing it in his garage. It stayed there until Charles Howard stumbled upon it in 1999.
When it was found, the vehicle had a Chromos-style bumper, which, ironically, the vehicle in the French film also had on display. Shortly after, he sold the vehicle to another classic automobile dealer in Madrid, who chose to keep it and finished restoring it in the colors of green and yellow. Around 2012, the current keeper bought it and had it restored to its current black livery.
1933 Delage D83 Coup
---
Source: Wikipedia, RMW | All the information & photo credit goes to respective authorities. DM for removal please.
---
Related: Bill Tritt's Glasspar G2 Roadster – World's First Glassfibre-Bodied Car