Beyonce Giselle Knowles-Carter has famously spent much of her life in the spotlight, as evidenced by countless tweets and videos, as well as the confessional documentary she directed in 2013. But, despite what we think we know about Queen Bey, there are a slew of fascinating facts that may have slipped under your radar.
In honor of her birthday (September 4th), here are 21 Beyonce Unknown Facts, all of which will make your admiration for Queen Bey grow even stronger. So read on and enjoy and don't miss the 30 Terrible Original Names for Your Favorite Bands for even more hilarious insight into your favorite musical acts.
21 Beyonce Unknown Facts
---
#1 She's a huge Beatles fan.
Beyoncé won a school singing competition when she was seven years old by performing John Lennon's "Imagine." She was greeted with a standing ovation. Also, don't miss The 30 Best Celebrity Style Evolutions for more celebrity trivia.
#2 Beyoncé Wrote 'Crazy In Love' In Two Hours… With A Hangover!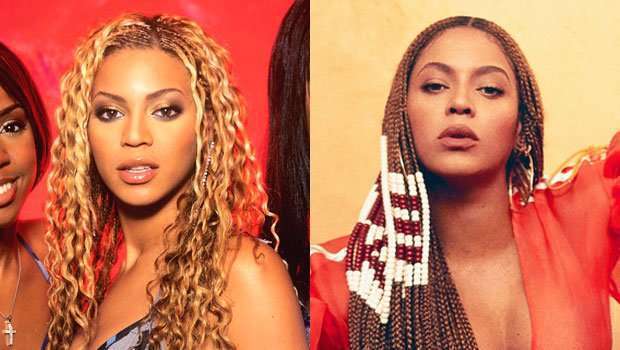 Rich Harrison, a US record producer, was struggling to persuade colleagues that the first draft of 'Crazy In Love' was a winner in 2002, with none of them "digging" the beat. Harrison was still convinced he was on to something special, but he decided to keep it in the back of his mind until the right artist came along. Enter Beyoncé, who, like many others, had reservations about the song, which she thought was "too retro." After some persuasion, Beyoncé gave Harrison two hours to finish the song and lyrics – some
#3 She met her "Destiny" when she was just a kid
Beyoncé met Kelly Rowland and LaTavia Robertson at an audition the following year. As part of the all-girl group "Girl's Tyme," she and her future Destiny's Child bandmates were paired with three other girls.
#4 She's part Irish and French.
Mathew Knowles, Beyoncé's father, is of African-American descent and was born in Houston, Texas. Tina Knowles, her mother, was born in Galveston, Texas, and comes from a creole family with African, Native American, Irish, and French ancestors. She is a 21st-century descendant of Joseph Broussard, a mid-1700s Acadian leader who is regarded as a hero of the British resistance and the French and Indian War.
#5  Bey's 2007 tour 'The Beyoncé Experience' grossed over $24 million.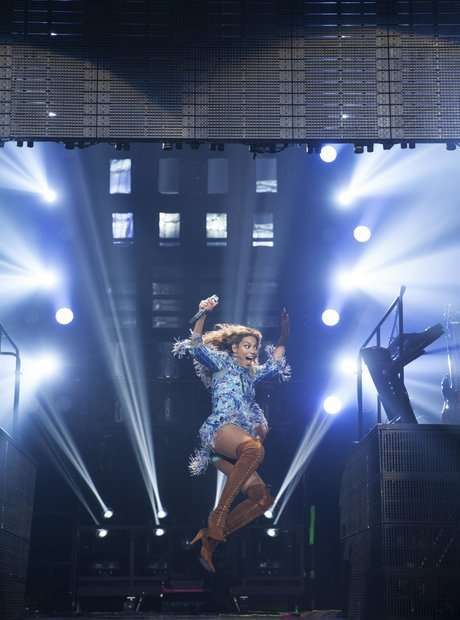 Beyonce visited 97 venues on her first tour, grossing more than $24 million. Beyonce was the most powerful woman in music; could she maintain her position?
 #6 Beyoncé only had one boyfriend before Jay Z.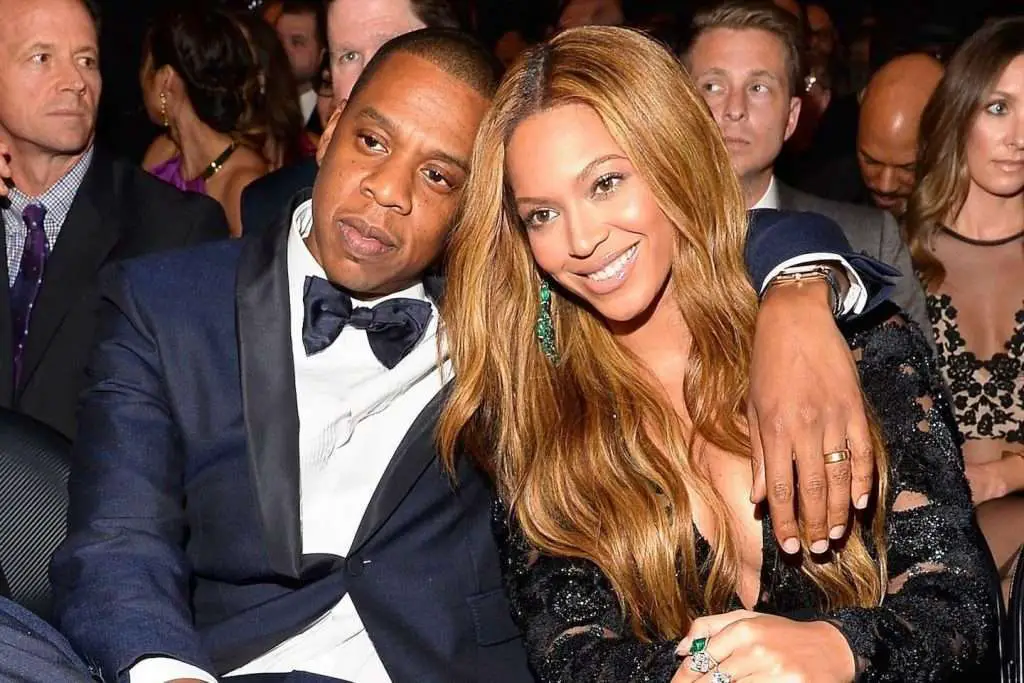 "When I was 12, 13 years old, I had my first boyfriend, and he was my boyfriend until I was 17," she told The Telegraph in 2008. That was a long time at that age. I've always been a little more mature and loyal. Though I was too young for it to be a boyfriend – we didn't live together, you know… That was my only experience with a guy, and I've only had one other boyfriend in my life since then – Jay.
#7 She's battled depression.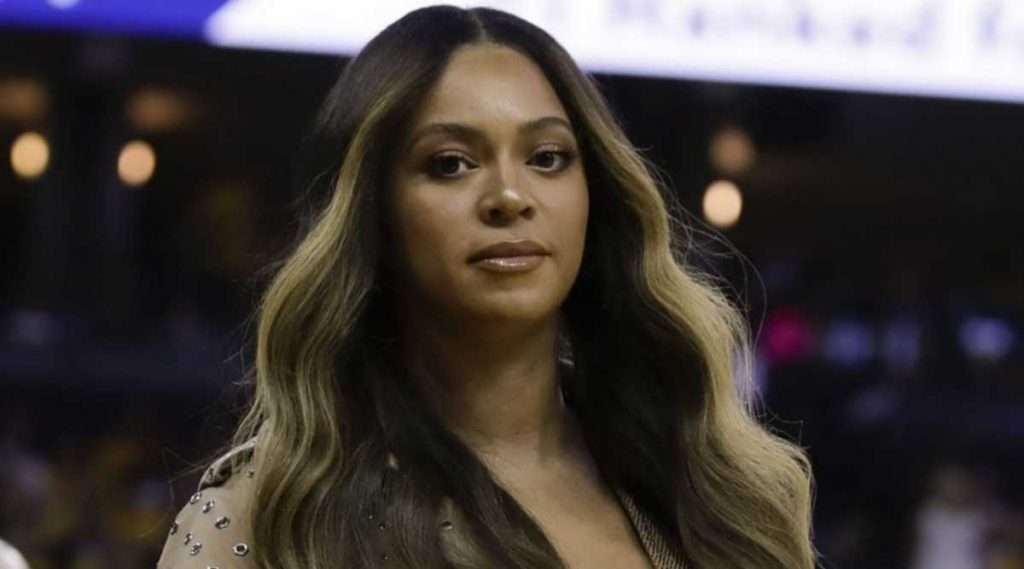 Beyoncé revealed that she suffered from depression for two years following the breakup of Destiny's Child in 2006. "I didn't eat anything. I remained in my room. Going through that lonely period, I was in a really bad place in my life: 'Who am I? 'Who are my pals?' My life had shifted."
She told The Sun in 2011 that she took a year off to focus on herself and credits her mother with getting her back on track. "My mother was very insistent, and she kept telling me that I needed to look after my mental health." And if you're concerned that someone in your life may be depressed, check out Ways Your Loved Ones May Be Hiding It.
#8 She almost starred in a remake of her favorite film.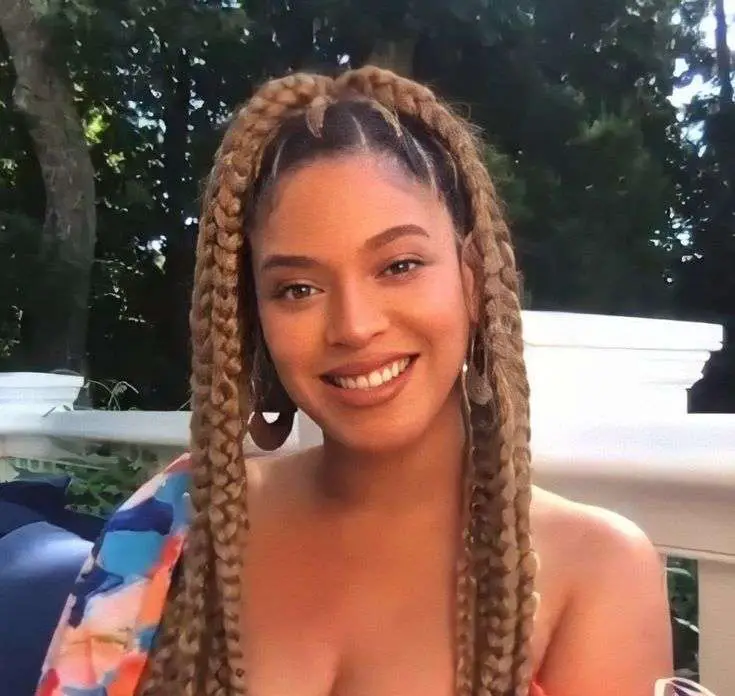 A Star Is Born is Queen Bey's favorite film of all time, and for a time, it appeared that she would star in a remake of the film. According to an early 2012 report in Entertainment Weekly, her potential leading men included Tom Cruise, Eminem, and Russell Crowe. Beyoncé dropped out of the project after the birth of her daughter, Blue Ivy Carter, choosing to focus on her family over her film career. The much-anticipated big-screen adaptation, starring Lady Gaga and Bradley Cooper, is set to hit theaters later this year.
#9  Beyoncé rapped the first verse of 'Partition' off the cuff, without even writing it down.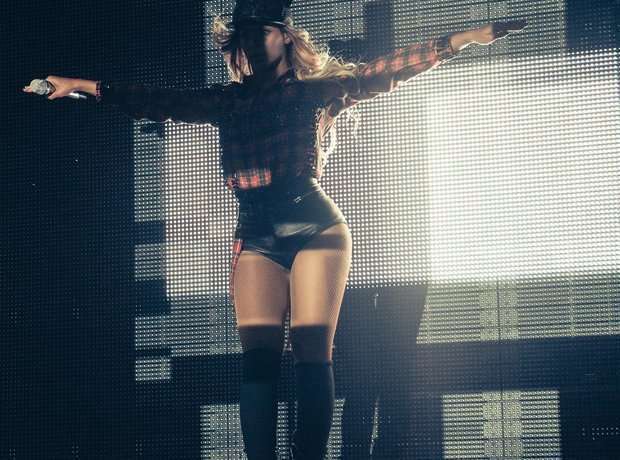 She admitted that she was embarrassed after she taped it and was concerned that her mother would be upset with her.
#10  Beyoncé And Jay Z's Daughter Blue Ivy Carter Was A Record Breaker After Just Two Days!
When Blue Ivy (B.I.C.) gave birth to their first child, Jay Z posted the song "Glory" on his social networking site, with Blue Ivy (B.I.C.) being acknowledged as a contribution due to her cries being added at the end of the song's conclusion. According to Billboard, Beyoncé and Jay Z's first child, who was born only two days ago, is the youngest individual to ever feature on the Billboard 100 (the song debuted at number 74 on the R&B/hip-hop chart).
#11 She's involved in multiple charities.
When Beyoncé and former Destiny's Child bandmate Kelly Rowland founded the Survivor Foundation, which gives assistance to victims of catastrophic catastrophes, it was a watershed moment in their careers. (It has since shut down its doors.) Her nonprofit, Beygood, has also gathered money for the victims of the disasters in Nepal, which occurred in 2015.
In addition, the superstar has raised hundreds of thousands of dollars to fight for gender equality throughout the world, provided school supplies to students around the country, constructed residences for the homeless, and sponsored food drives in the Houston area. She has also formed partnerships with organizations such as Goodwill and Phoenix House.
#12 She idolizes a supermodel.
Besides being a fashion icon in her own right, Kate Moss, the British supermodel, is Beyoncé's ultimate style spirit animal.
#13 Beyoncé's alter ego is called Sasha Fierce.
Only someone who was widely respected throughout the world could establish her own alter ego and be taken seriously in the process. Beyoncé explained that she invented 'Sasha Fierce' in order to maintain her seductive, aggressive, and provocative stage character apart from who she actually is, adding that "I'm nothing like her in real life."
#14 It was Kelly Rowland that made the announcement that Destiny's Child would be splitting.
Kelly Rowland made the announcement that Destiny's Child would be disbanding on June 11th, 2005, in Barcelona, Spain, during the group's final stop on their European tour.
#15 She topped Twitter.
The revelation of Beyoncé's first pregnancy at the conclusion of her performance of "Love on Top" during the 2011 MTV Video Music Awards earned her the Guinness World Book of Records title for the most tweets (8,868) sent per second.
#16 She can "see" music.
According to the vocalist, "[Music] encompasses much more than just what I can hear. A sight or a succession of visuals that are associated with a sensation or an emotion appear to me immediately when I am related to something a memory from my childhood, thoughts about life, dreams or fantasies, for example occurs immediately. And they're all linked to the music in some way."
#17 Beyoncé donated her entire salary from the film 'Cadillac Records' to charity.
It went to Phoenix House, an organization of rehabilitation centers for heroin addicts around the country.
#18 Her favorite number is 4
On January 4th, Beyoncé's mother was born. On April 4th, she married. Her birthday is the 4th of September, and her husband's is the 4th of December.
#19 A 12-year-old Beyoncé appeared on 'Star Search' in 1993.
As a member of the band 'Girl Tyme,' she competed on the biggest talent show on TV at the time, finishing second (as seen in her 'Flawless' video). It was the first step on Beyonce's path to becoming music's most powerful woman.
#20 Her daughter made entertainment history.
Jay-Z marked the occasion by releasing a new song, "Glory," featuring Blue Ivy's coos and cries, just days after she was born. The addendum "Featuring B.I.C." officially credited the tot on the song. "Glory" debuted at No. 74 on Billboard's Top R&B/Hip-Hop Songs chart, making Blue Ivy Carter the youngest charted recording artist in history.
#21 Beyoncé is one of the best-selling music artists of all time.
She has sold over 13 million albums in the United States as a solo artist, and over 118 million records worldwide (an additional 60 million with Destiny's Child), making her one of the best-selling music artists of all time.
---
Source: Capitalxtra, The independent | All the information & photo credit goes to respective authorities.
---
Read More:
13 Amazing and Fun Facts About Betty White
Scarlett Johansson: 18 Little Known Facts About the Actress