As you all know, Crocodiles are not a cute pet. If you read this amazing pet story about Gilberto "Chito" Shedden and Pocho, you will be realized that what is the tenderness is.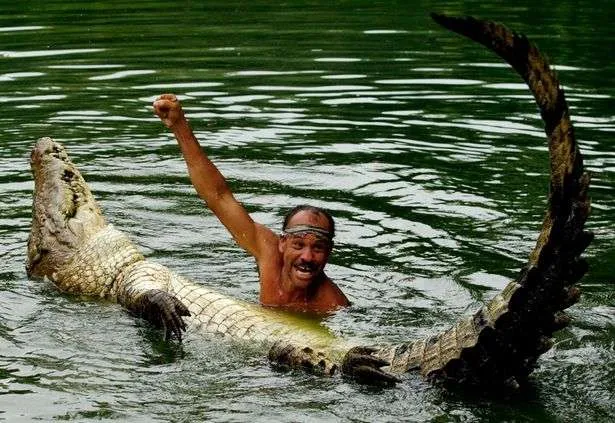 Before 20 years back, Chito found this croc dude with severed injuries on the river bank of the Parasmina in Costa Rica. As he investigated, Pocho being shot by a farmer. This kind guy Chito activate quickly and gave the medicine for this croc and was able to get him back to good health. Actually, Chito healed the death risk of Pocho.
"With my treatment, I think he felt that I am loving him, and all humans are not bad. I love all animals and I don't care they are good or bad. But injured and suffering animals are special to me" Chito told to the media.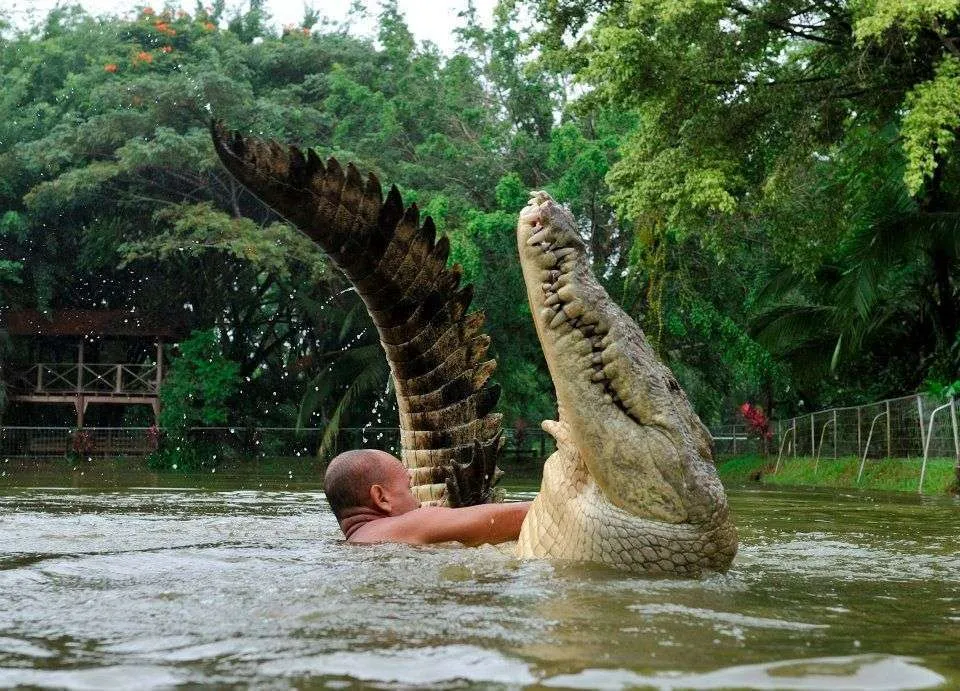 After the treatment done, Chito released Pocho in to the river and just asked him to go home and came back. Next day morning Chito witnessed that, one of Croc laying on his verandah. Actually, from earlier day evening Pocho followed Chito back to his home. Then he thought to allow this dude to stay calmly as a family member with his wife and daughter. They altogether selected name for this dude and registered it as Pocho. According to the government rules and regulation he thought to get permission from the Ministry of Environment to adopt this dude as a pet.
This amazing friendship have tightened day by day and Pocho trusted Chito well. It always used to mingle with the Chito by swimming and playing together. Step by step Pocho practices to respond his name when someone called. This news went on viral and Pocho gained international attention for his emotional friendship and relationship of over 20 years. Thousands of tourists, animal lovers and higher profiles were coming to visit these couple and their unbelievable activities.
Nearly 10 -15 years these amazing couple have performed on weekends at artificial lake at Costa Rica. They used to play in the water for tourism with the title of "The Man Who Swims with Crocodiles". Mostly awesome an attractive behavior of the Pocho was he raced in to the Chito with widely opened mouth like about to attack him. Then he getting kiss on his snout from Chito before entering in to the water. Chito charged just $2 from the viewers for the weekly shows. Reason was, he did not want to treat his friend as a slave and exploit this croc same.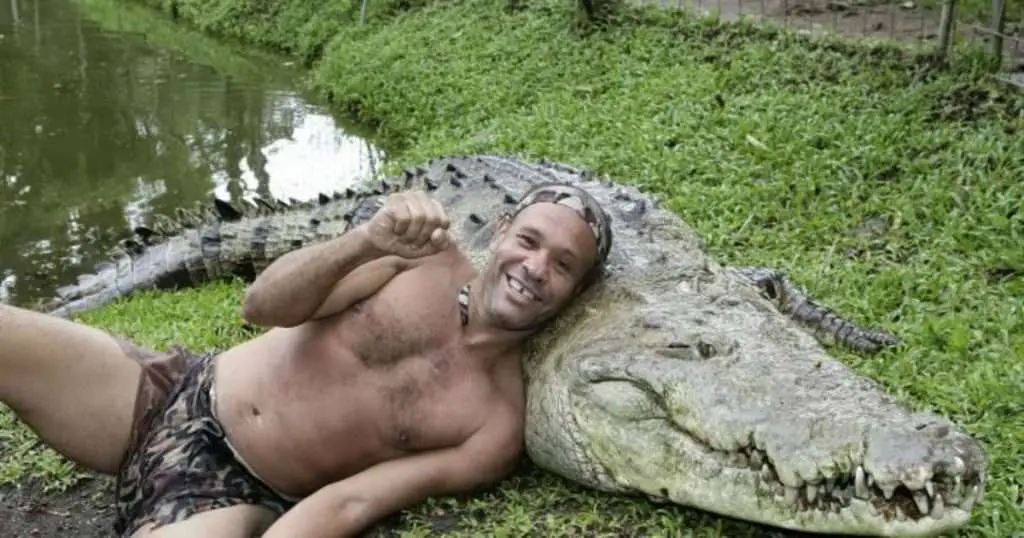 Pocho died by natural causes after 20 years of friendship with Chito and his family. Animal experts said that his age is nearly 60 years. With that sad news thousand of Pocho lovers were attended his funeral and death of Choto was naturally devastated by Chito.
This amazing story tells that animal need human help whenever, wherever they need it. With the human sense, we would have to identify it. With this story what you can get is Danger looking Crocs also can have the act of kindness with them. But it is not recommended to deal with crocodiles if you have lack of crocodile handling experiences before.
After the death of Pocho, Chito trained a new crocodile as his second crocodile pet. "It seems little bit harder that Chito to be closer and be friendly with this new guy. Re gaining bond with the animal cannot be success than earlier" he said. But he has done it with step by step and after two years later he was able to attend for the tourism shows with his new Crocodile pet.
Sources and Photo Credits: Wikipedia | The Mirror