Renters in Michigan were shocked to find out what was going on in a locked room in their house while they were cleaning. A deputy said it was "one of the worst animal cruelty case" he had ever seen.
The property was rented by two renters named Cheyenne Wiley and a roommate from an extended family member named Jordan Hoisington in Bancroft, Michigan.
Wiley claimed that they only occupied the downstairs  of the house since the upstairs was unusable. According to the police report, there were dead mice in the residence as well as an odd odor.
When they finally decided to break into the locked bathroom, which they were told was used for space to store and would need to be kept clean out by Hoisington before it could be used, they found something much worse.
"I had rattled the door mildly when painting and when I did so, I got a really bad smell," said Wiley.
'I got messages from my roommate freaking out about fur being everywhere,' Wiley said. 'He didn't walk all the way inside the bathroom the first time, they just saw what was there, and slammed the door. It actually took another day for any of us to gather the guts to climb up and investigate.
The Shiawassee County Sheriff's Office reported that when Wiley's roommate finally managed to enter the forbidden room using bolt cutters, they discovered two dead canines in a "advanced state of decomposition."
According to a police report on the incident, a video of the scene shows that the dogs' fur had fallen off and was encircling each one of them like a halo. According to the story, one dog had its stomach torn open.
After arriving at the police station, Wiley and the roommate showed the authorities all the films they had recorded of the room, the supposed cleaning by Hoisington, and all the texts they had had with Hoisington.
According to a Facebook post by the Shiawassee County Sheriff's Office, Hoisington was detained and charged with two felonies for killing and torturing animals following an investigation by animal control.
"one dog appeared to have eaten a portion of the other dog. The canines were likely dead by the time the complainants moved in sometime during the summer "In the post, the Sheriff's Office stated.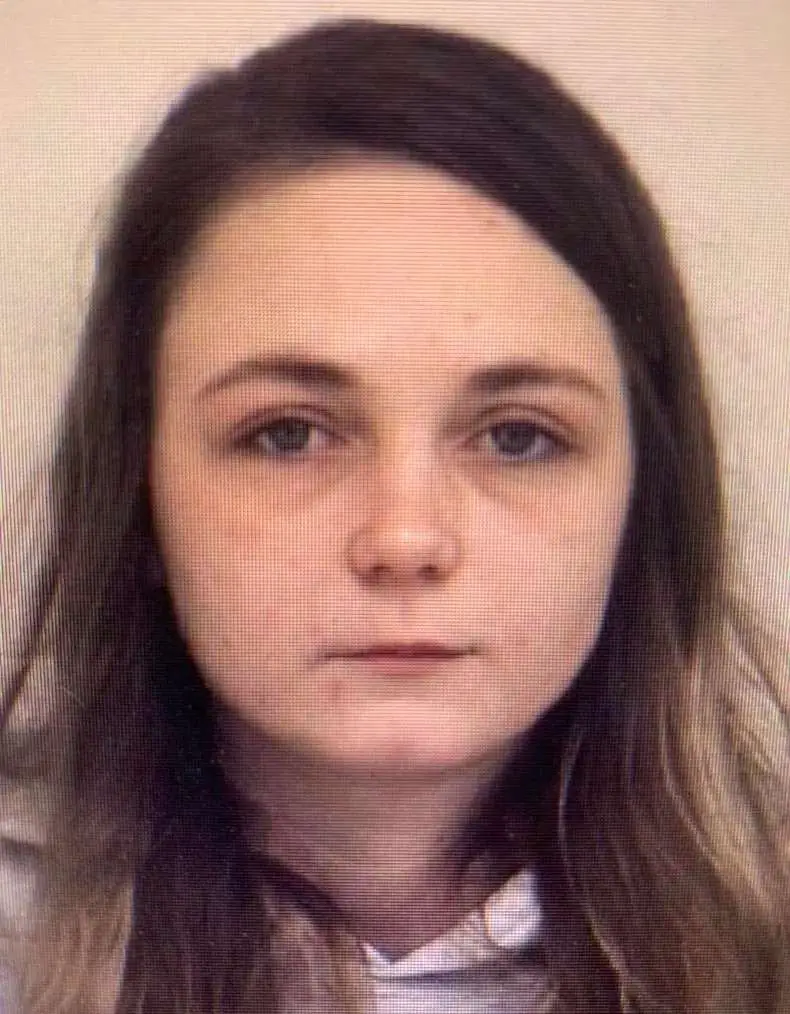 According to Deputy Stechschulte, this was one of the worst animal cruelty case investigations. On March 1, Hoisington was charged and her bond was set at $7,500.
---
In Michigan, a person is guilty of killing or torturing animals, which is classed as a felony, if they: "(a) knowingly kill, torture, mutilate, maim, or disfigure an animal; (b) commit a reckless act knowing or having reason to know that the act will cause an animal to be killed, tortured, mutilated, maimed, or disfigured" among a variety of other actions.
---
Q & A about animal cruelty
---
What is considered animal cruelty case?
Animal abuse, often known as animal cruelty, is the act of causing an animal—usually a tame one—physical pain, suffering, or even death beyond what is necessary for standard correction. It can also involve heinous acts of neglect, such as depriving an animal of food and water, which result in the animal suffering, dying, or being in grave danger of dying.
What distinguishes animal cruelty from animal abuse?
Abuse can refer to a variety of behaviors, including physical injury and neglect. Even though the terms "animal abuse" and "animal cruelty" can be used interchangeably, most of the time they refer to actions that hurt an animal physically.
Can animal abuse put you in jail?
The Animal Welfare (Sentencing) Act of 2021 raised the maximum sentence for cruelty and fighting against animals from six months to five years. This is because the maximum sentence under the Animal Welfare Act of 2006 was only six months.
Which country has the highest rate of animal cruelty?
Australia (tied for worst), Belarus (tied for worst), United States, Argentina, Myanmar, Iran, Russia, and Brazil are in the top.
How are animals treated in Japan?
Except for fish, all mammals, birds, and reptiles that have owners are protected. A fine or up to one year in jail is the penalty for killing or hurting an animal in a protected category; abandonment and cruelty via neglect are also subject to fines.
---
All the information & photo credit goes to respective authorities. DM for removal please
---
Related: A man who muzzled a Patterdale Terrier and tied its legs got two years in prison