A heartwarming tale of compassion and love for animals is making waves across the nation. In Pennsylvania, at the Pennsylvania SPCA-Danville Center, a man walked in and asked if they had any old dogs in need of a home. What happened next is truly touching and a testament to the goodness of humanity.
The shelter staff introduced the man to Jack, a 13-year-old dachshund mix with dental disease, a heart murmur, and typical signs of aging like lumps and bumps. But none of that mattered to the man. He looked at Jack and said, "He's perfect, I'll take him. What vet do you recommend I take him to?"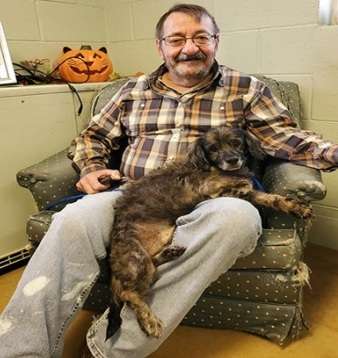 It was a beautiful moment as the man saw past Jack's age and health issues and recognized the love and companionship that the senior dog could offer. Jack curled up on the man's lap and took a nap while they patiently waited for the adoption paperwork to be processed.
This heartwarming scene embodies the true spirit of animal welfare – falling in love, giving second chances to those who need it the most, and finding the heroes among us. The shelter shared their joy for Jack's new beginning, saying, "Happy tails Jack! We couldn't be happier for you!"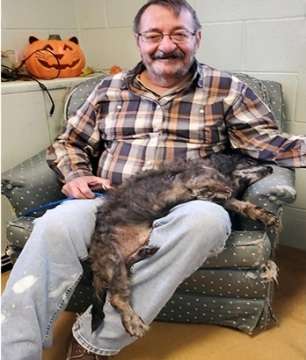 This story is a reminder that old dogs, just like puppies, deserve love and care. Despite their age and health challenges, senior dogs have so much to offer in terms of companionship and unconditional love. This heartwarming adoption tale serves as an inspiration and a celebration of the kindness and compassion that exists in the hearts of animal lovers, leaving a lasting impact on readers across the USA.
Thank you for opening your heart to this dog – happy tails Jack!(Image via Pennsylvania SPCA-Danville Center Facebook page)
---
Related: A 7-year-Old shelter dog is confused when her family gives her up.