What are the Most Active Groups on Facebook?
Do you know that Facebook Groups turned 13 years old in October 2023? Fb groups became new trend for its users to connect and generate leads businesses, find customers or collect insights during Covid 19 pandemic situation.
---
If you have an idea to start a Facebook group, one of the most interesting method is to look at what are the most active Facebook groups, most influential fb groups and what is the largest FB group etc… But keep in mind that, size is undeniable one and most important thing is how these group are active and how they can influence for the social or other agents via their Facebook Group. There are so many most active Facebook groups with over 2-3 million members. But we cannot see any positive inspiration and effective influence for the society from those Facebook groups.
How do I find secret groups on Facebook?
We Shutterbulky listed here most active Facebook groups that can influence society. So you can have some ideas to grow yours by visiting the list of most active groups on Facebook.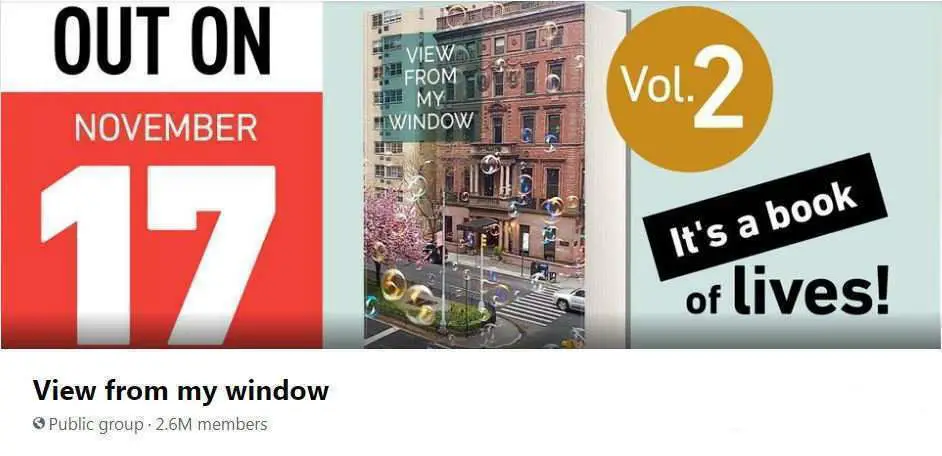 View From My Window group originally created by Barbara Duriau on 22 March 2020 with the starting of Covid Lock-down season. Her ambition was to connect people from all over the world during the lock-down and sharing their views. It's now become stress release solution for many fb users over the world.
Here main focus is to share the views you see from windows, like surroundings of your daily life, from your home, where you live etc…If you join with this group, you will feel every day in the group is a new journey.
This group started an official website viewfrommywindow.world and they published a book in 2020 and volume 2 to be released in November 2021.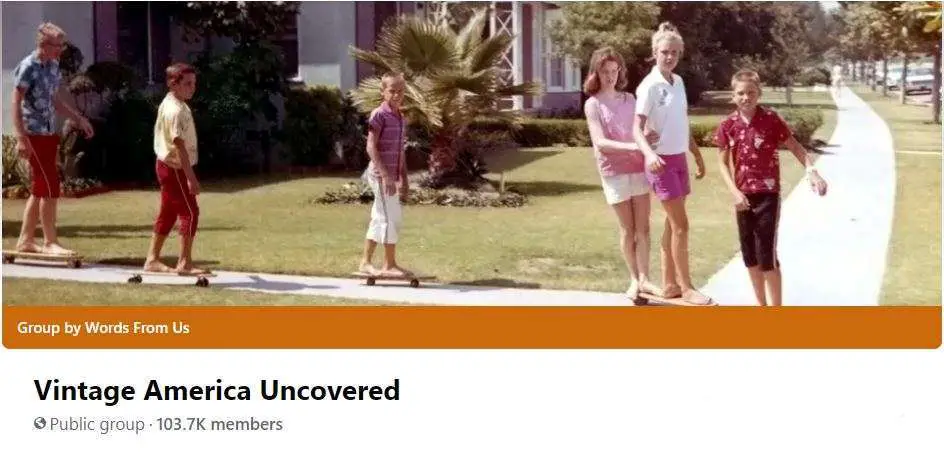 Vintage America Uncovered group is a place to share nostalgia, memories, celebrity pictures and family histories. This group was created by Words From Us team on 28 Mar 2018. Word from us is a social club, goal is to show off some of the stuff you never see.
Group admins handling this group very carefully. They are highly followed their rules to avoid false and spam posts. This group not allow to post same post within one month of period to give their members to vivid contents. Members can posts about someplace in the USA (or its territories) or it should feature Americans specifically if the post is from overseas (eg. US forces deployed overseas is fine.)
This group can be highlighted as one of the most knowledge and experience sharing groups in the Facebook.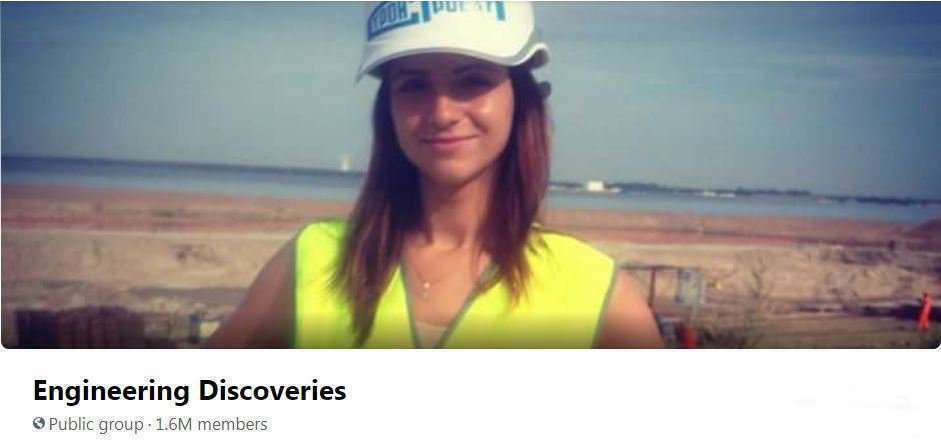 Engineering Discoveries group created on 8 January 2018 and its a large public group with over 1.6 million members. In this group, admins are sharing math problems with a link to a website. You can find the answers in that website. In group description, its mentioned as a learning Platform for all over the world.  According to the group's description, post not related to the subject will not be approved here.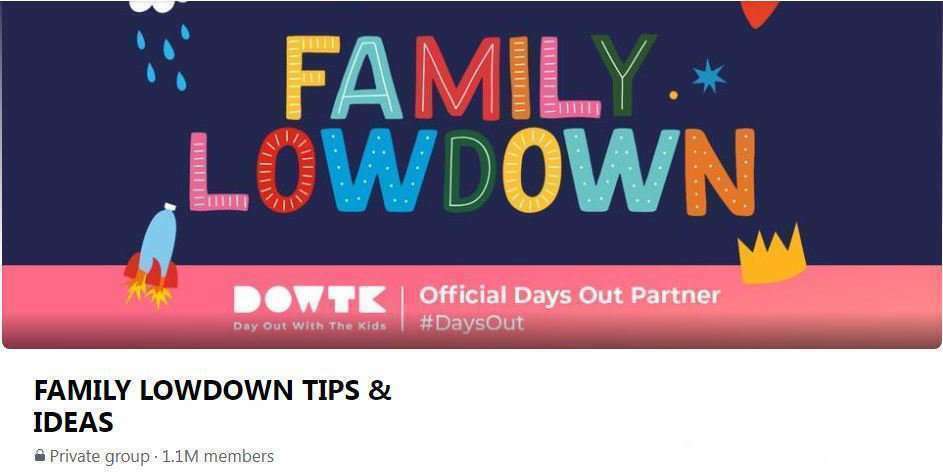 Family Lowdown Tips & Ideas is another awesome group created on 13 March 2020 with the start of Covid Pandemic. Presently there are more than 1 million members. This group only opens up for posting two times a day and famous as one of best stress releasing groups among the members.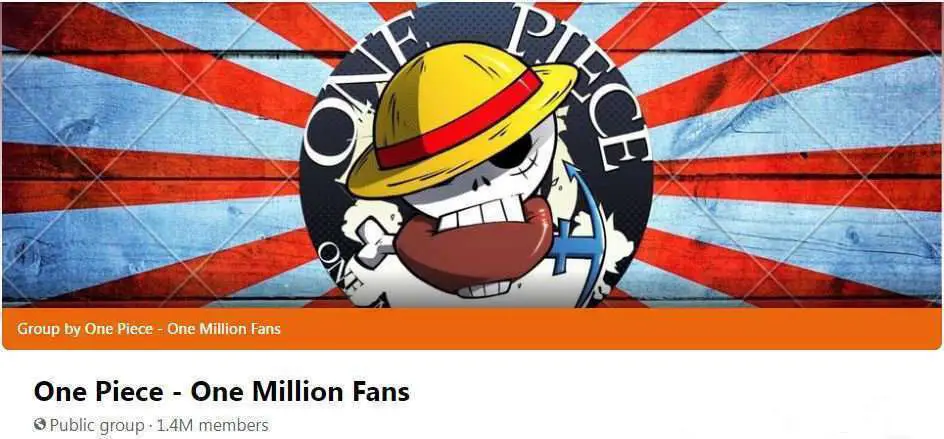 One Piece – One Million Fans group was made by fans of One Piece and for fans. This group was created in New York on September 19, 2010 by Tony Waldman. As expected, group keep growing and sharing love for One Piece with memes, insider jokes, photos, discussions on episodes and stories.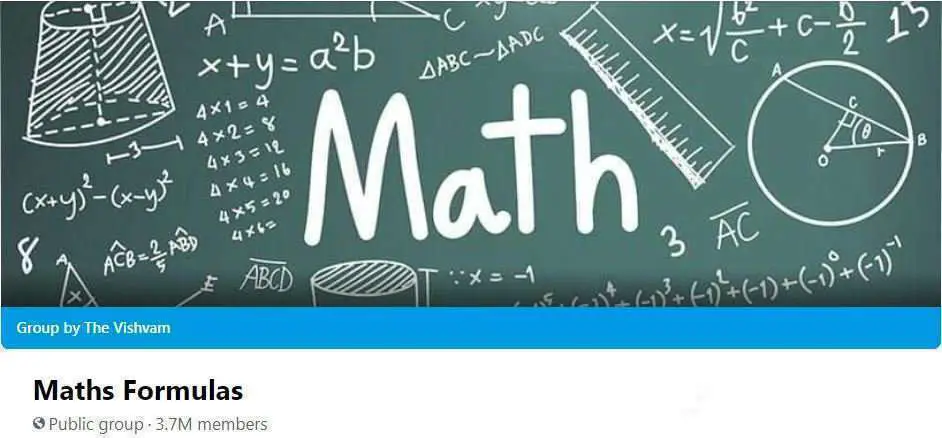 Maths Formulas group created on 10 October 2015 by Manish Sharma. This is the largest maths based Facebook group with more than 3.7 million members and a lot of members are added every month with large number of posts every day. Most of people are sharing their knowledge through this group and solving their questions over it.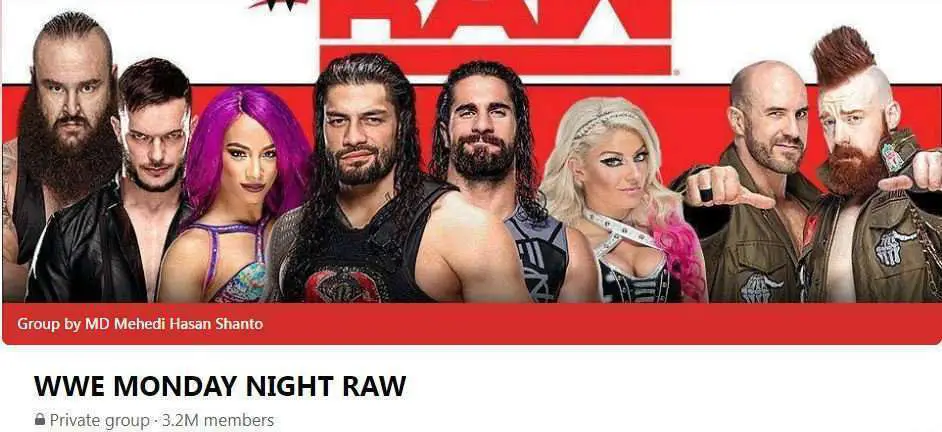 WWE Monday Night RAW Group created on 17 August 2016 for the fans of American wrestling television show. Its updating with daily wrestling events results, filled with pictures of the wrestlers and comments. If you join with this group, you can see that there are many wrestling fans are commenting bias to their favorite star and some are popping as serious arguments.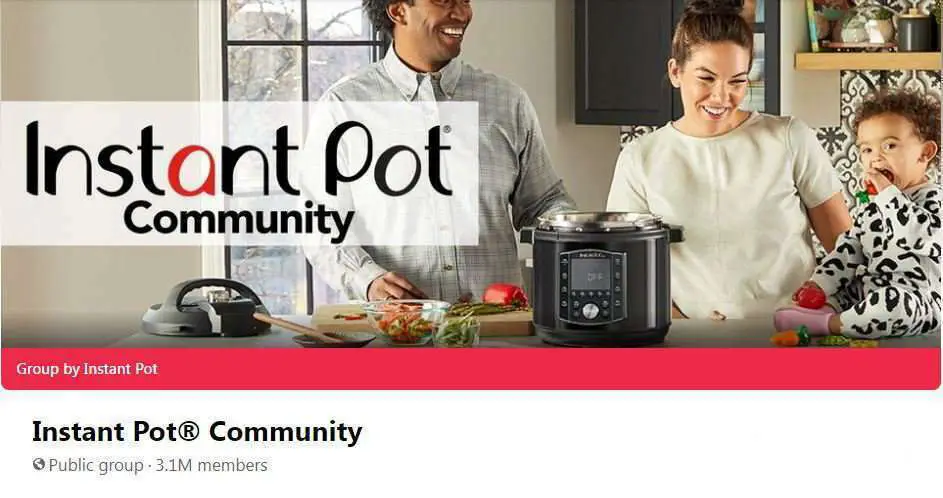 Instant Pot® Community group is one of the largest groups on Facebook, was created on 27 April 2015 for manufactures and sells the Instant Pot electric cooker.
Here you can interact with other Instant Pot users to ask questions, post unique recipes and inspiration, get useful tips, and share the joy of cooking with their innovative multi-cookers.
Instant Pot company customer care also assist each other with limited, initial "trouble-shooting" to get you and your pot working together. They also guide you to additional resources that make learning this innovative appliance fast and fun. Other than that, the company organize giveaways and let members to share its own content and recipes.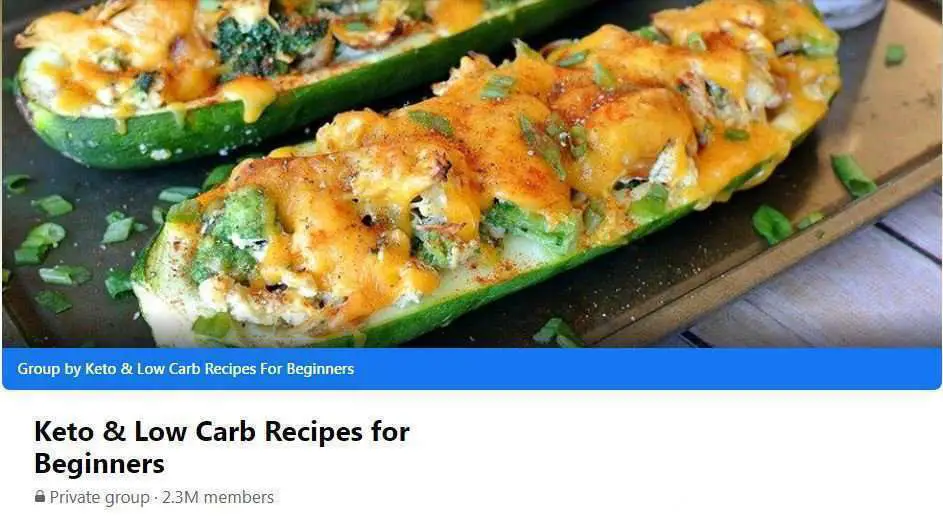 Keto & Low Carb Recipes for Beginners  group created in 21 May 2011 that focuses for those interested in learning to cook for the Keto and low carb Diet. You call it a diet but it is a WOE – way of eating for life. Together, group invite members to become experts in Cooking KETO and Low carb. This is a zero spam or selling zone.
2019 onwards this group attached to its website, Keto A to Z. here you can see amazing recipes, support and personal journeys through the keto diet plans. In order to avoid triggering other members, the group does not allow medical advice to share and does not approve sharing images of foods that are not relevant to keto.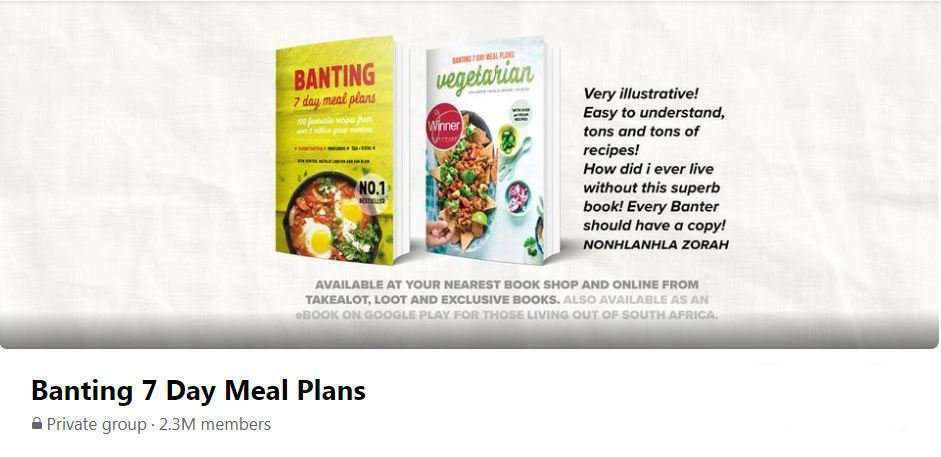 Banting 7 Day Meal Plans Group was created on 29 August 2014 to support all Banters. Its meal plans strictly adhere to the Banting ideology of Low Carb Healthy Fat. The group is filled with recipes and photos of personal progress, then now photos as members get through the diet.
This is a good example of how an online community can support a physical product. There is no online support or online method beyond the group.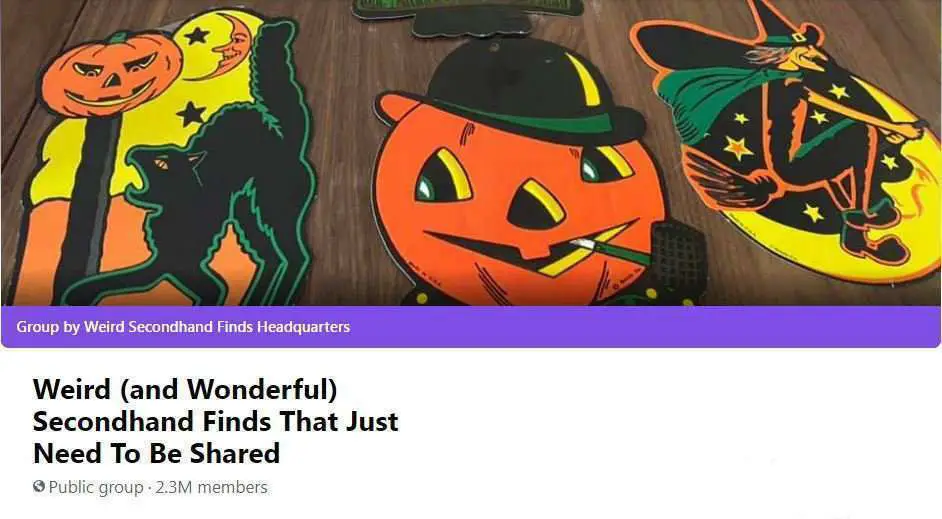 Weird (and Wonderful) Secondhand Finds That Just Need To Be Shared Group created on 24 December 2016 as a place for the founders to share wacky finds with friends and family, so you have a place to archive them, like some sort of strange museum.
Group admins welcome all you party crashers too! Share the odd, unusual, and wonderful pieces that you come across whilst thrifting, visiting yard sales, estate sales, antique stores, etc.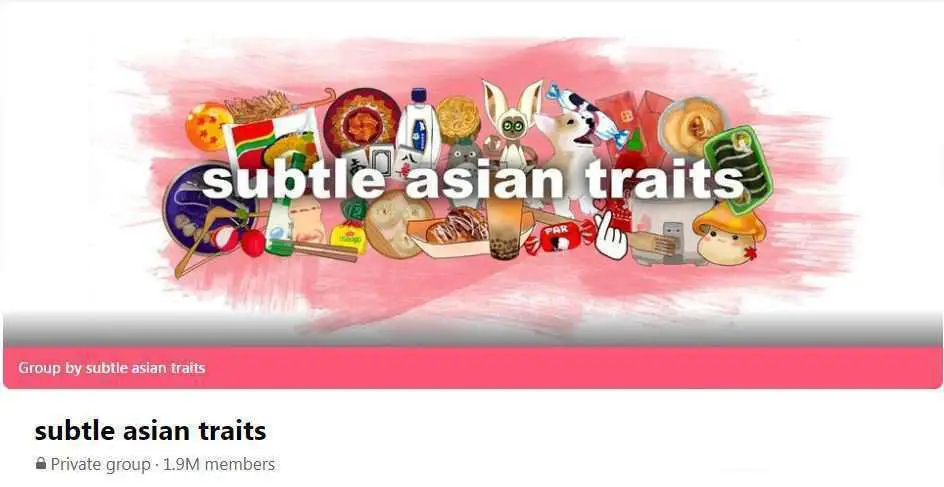 Subtle Asian Traits group founded in 16 September 2018.  Subtle Asian Traits has become one of the largest online Asian communities with members from all around the world. Group mission is to connect Asian individuals globally to create a community that celebrates the similarities and differences within the subtle traits of Asian culture and sub-cultures. 
---
All the photo and information credit goes to respective owners. DM for any removal please.
---
Read More>>>