The Patterson household was eerily devoid of life, save for the family cat. The disappearance of William and Margaret Patterson is one of El Paso's most enduring mysteries. On the evening of March 5, 1957, the couple vanished from their home at 3000 Piedmont Drive, leaving behind a stockpile of belongings. Their abrupt disappearance has sparked theories ranging from alien abduction to espionage.
Disappearance of WM & Margaret Patterson
William Durrell Patterson, 52, and his 42-year-old wife, Margaret, appeared to be an ordinary couple at first glance. Patterson Photo Supply was their business, and they were well-liked by their neighbors. In addition to his photo supply business, William Patterson owned a boat, a Cadillac, stock in a boat company, and property in Guaymas, Mexico.
The Pattersons had invited friends, the Wards (owners of the Ward Motor Clinic), over for dinner a few nights before they vanished. Cecil Ward accompanied William into the garage after the meal to assist him in applying acrylic to a boat. Later, the Wards told police that neither William nor Margaret had mentioned any travel plans. Cecil Ward went on to say that he and William had made plans to meet later in the week.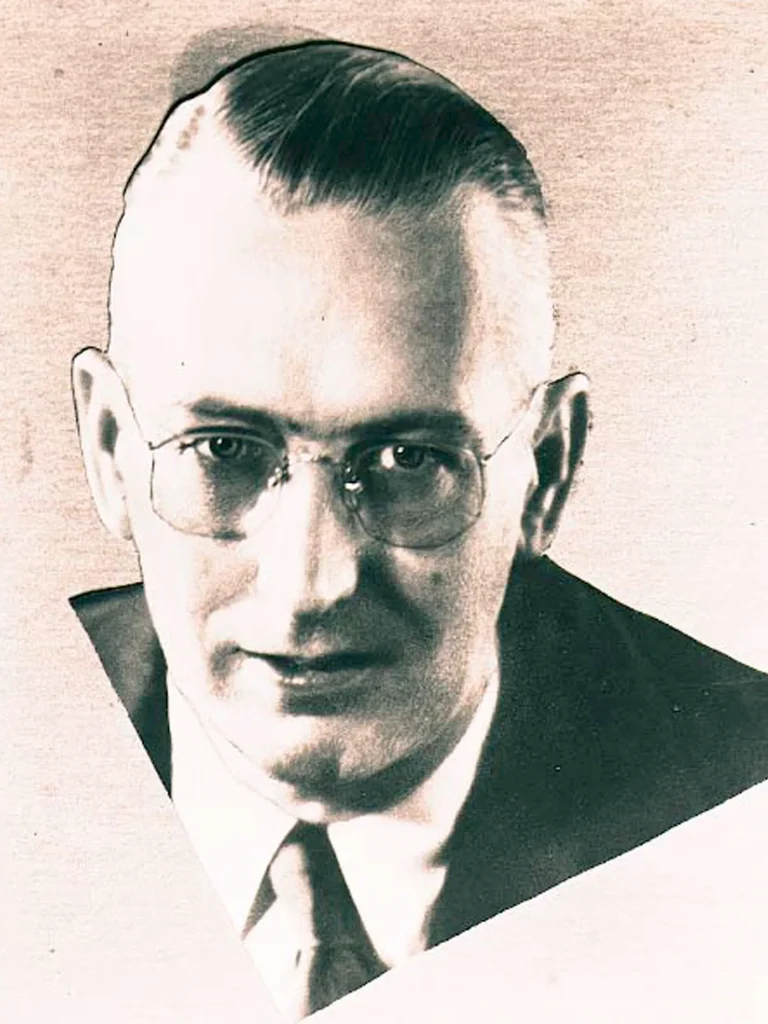 Cecil Ward began his automotive business on March 6, 1957, early in the morning. A strange sight greeted him: William Patterson's Cadillac was parked in the driveway. Ward's auto shop was then visited by a man named Doyle Kirkland. Kirkland was the owner of Duffy Photo Service, and despite being competitors, he and William were close friends.
Kirkland brushed off the question of why he had the Patterson car in his possession. Ward learned that he and William had spent the previous night working on his boat and that "the Pattersons were going on a little vacation." Ward was given the task of repairing a few issues with William's Cadillac.
Ward was concerned and called the cops. They found the Patterson house in complete disarray when they arrived. In the kitchen sink, dishes from the previous night's meal were stacked. Stacks of high-end clothing, including a fur coat, had been left at the cleaners with no storage instructions. None of the utilities had been turned off, and the newspaper and mail deliveries were still scheduled. The Patterson household was devoid of life, save for Tommy, the family cat.
The Mysterious Pattersons
Ward aided the police investigation by telling them everything he knew about the Pattersons. He said that William, he said, was a boisterous and extravagant man who was also kind. However, as the interrogation progressed, a new side of William emerged. Ward recalled an incident from a month before, when William had gotten drunk in Juarez, Mexico, and gotten into an altercation with a waiter. The waiter had refused to serve William's 20-year-old mistress, Estefana Arroyo Morfin, because she was dining with him.
Whether it's a birthday, a holiday, or just because, it can be challenging to select the ideal gift for someone. However, if the friend or relative in question is obsessed with automobiles and driving, we have you covered. Here are some excellent gifts for automobile enthusiasts that won't break your budget. Read More >>
More questions about the Pattersons' lifestyle arose as a result of this. Both William and Margaret kept quiet about their upbringings, except to say that they had been difficult. William had traveled all the way from Chicago, where he had previously worked as a carnival barker. Margaret's parents were against William as a potential son-in-law and demanded that Margaret choose between them and William. Margaret's friends later told police that she refused to reveal her age, how she and William met, or how long they had been married.
Because William had the free-spirited heart of a carny, Luther Patterson, William's father, testified in a court of inquiry that he expected William and Margaret to vanish one day. "I'm sure the couple isn't dead," Luther Patterson continued, and William had "done things like that before."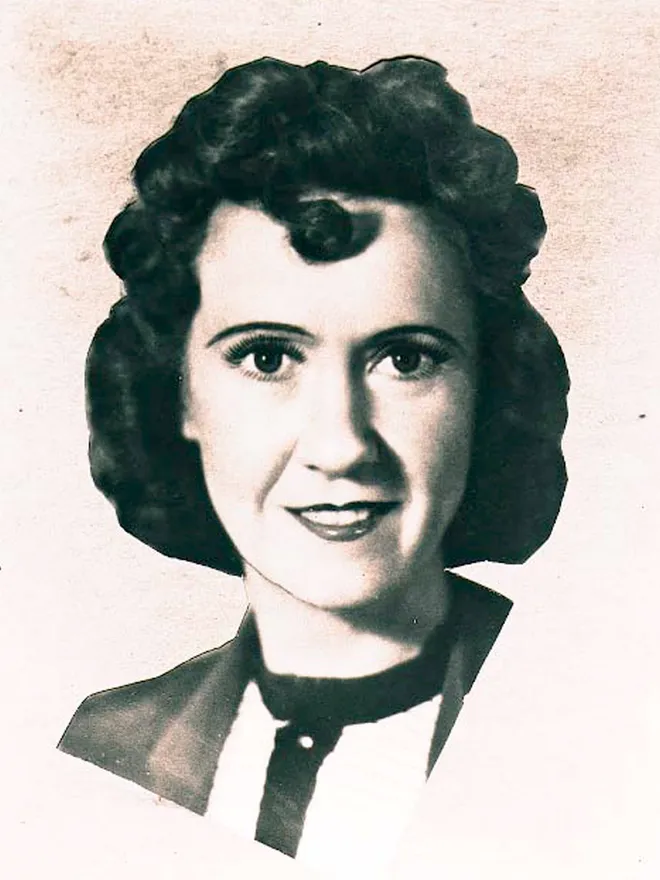 Estefana Morfin, William's mistress, was interrogated as well, and told authorities that William had mentioned having to "disappear soon and do it quickly." Morfin later backtracked on her claim.
The Pattersons' accountant, Herbert Roth, received a telegram on March 15, 1957. It was dispatched from the Western Union office in Dallas, where it was ordered over the phone near Love Field Airport. The sender was identified as "W.H. Patterson," which was unusual given William's middle name, Durrell. The telegram directed Roth to act as the Patterson Photo Supply Company's business manager. It also requested that Roth sell the Pattersons' mobile home, use the proceeds to support the store, and rent out the Patterson home for at least nine months.
Finally, the telegram instructed Roth to replace William with a new store manager. There was a name given. Doyle Kirkland would take over as the new store manager.
The telegraph appeared to provide promising leads, but it only added to the mystery. To begin with, it was ordered over the phone, which meant there was no handwritten original. The call to the Western Union office in Dallas could have been made by anyone. While the telegram's unusual requests raised suspicions about Doyle Kirkland, there was no further evidence linking him to the disappearance. Kirkland had left El Paso entirely by the 1960s, and police had lost track of him.
In the years following the Pattersons' disappearance, several witnesses claimed to have seen them outside of Mexico City. Sheriff Bob Bailey found a few hotel employees in Valle del Bravo and showed them photos. The Pattersons were identified as the couple who had stayed at the hotel for several months in 1957 by the workers. Despite this, there was no evidence that the Pattersons had stayed, and there was no signed register.
The Pattersons were officially declared dead on March 27, 1964.
Theories and new evidence
For more than two decades, the case remained unsolved. Then, in 1984, a man named Reynaldo Nangaray stepped forward with shocking new information. Nangaray, who had been the Pattersons' housekeeper, told homicide detective Freddie Bonilla that he had discovered blood in the garage and a piece of a human scalp on Patterson's boat's propeller shortly after the couple vanished. Nangaray acknowledged that he had cleaned up the mess.

He also claimed to have witnessed one of Patterson's associates removing bloody sheets from the house and throwing them into the trunk of a car, but he was unable to identify the individual. Nangaray said he was an undocumented immigrant in 1957 and feared deportation when asked why he had waited so long to come forward. Nangaray died in a car accident two years after speaking with the police.
There are many theories about what happened to the Pattersons. Some believe they were kidnapped and murdered, while others believe William murdered Margaret before fleeing (or vice versa), and still others believe they were abducted by aliens. Some, on the other hand, believe the Pattersons were spies who simply fled when they were told to.
When El Paso County Sheriff Leo Samaniego was interviewed for a retrospective on the case in 2009, the spy theory gained traction. Because of how quickly the Pattersons vanished, Samaniego told reporter Diana Washington Valdez that he suspected them of being spies. According to Samaniego, William Patterson took photographs of Fort Bliss and military shipments on various trains.
Whatever happened to the Pattersons at 3000 Piedmont Drive, El Paso residents have never forgotten about it, and local lore about the case continues to this day.
---
Source : Line Up, Wikipedia | All the information and photo credit goes to respective authorities. DM for removal please.
---
Read More>>>