Australian military history is short and brave when compared to other nations who involved in WW1 and WW2. Australia has been involved in many conflicts and wars. The nation's modern history spans 230 years, from the early Australian border wars between Aborigines and Europeans to the conflicts in Iraq and Afghanistan in the early 21st century.
In 19th century, the six British colonies in Australia participated in some of the Britain's wars. In the early 20th century, Australia fought in World War I and World War II, wars in Korea, Malaya, and Borneo. During the Cold war era they they deployed in Vietnam also. Australian troops were involved in a number of international peacekeeping missions in Sinai, the Persian Gulf, Rwanda, Somalia, East Timor and the Solomon Islands. With all war engagements, nearly 103,000 brave Australians soldiers were died.
In here, Shutterbulky bring you some of war memories of brave Australian soldiers. Lest we forget.
#1   Most Incredible examples of mateship
This photograph was taken before the Anzac day march in 1919 at London. A comrade carried an Australian soldier who lost his both legs in to the Australia House to watch him Anzac Day March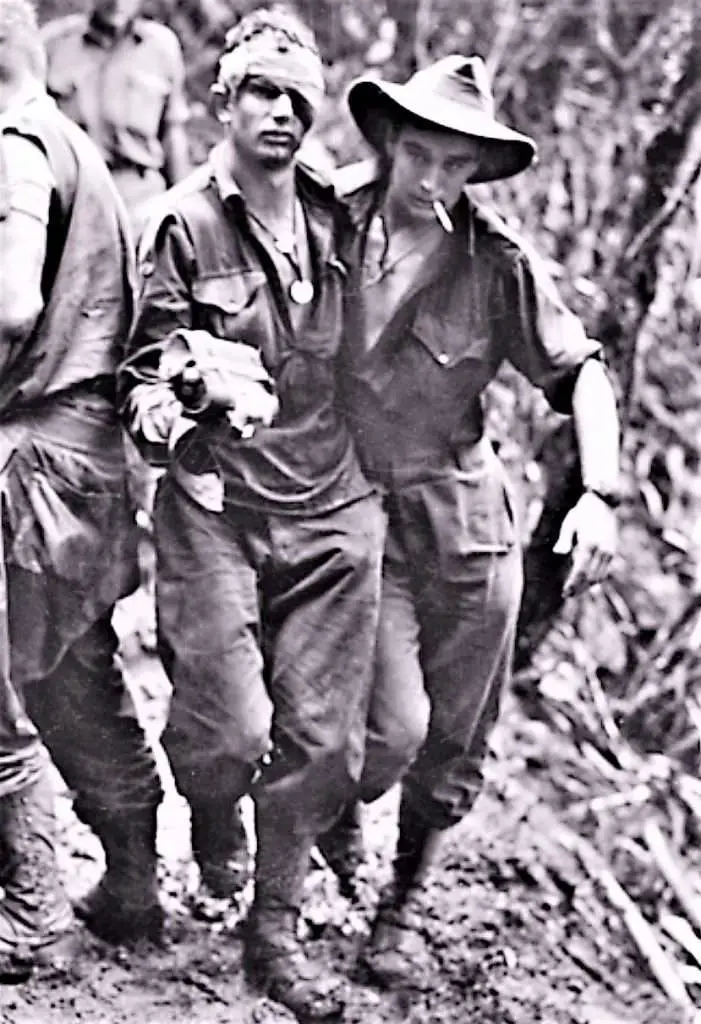 This is one of famous photographs found during the battle Pimple between Australian and Japan troops. A wounded Australian soldier, Corporal Merv Hall carry towards Medical room. That battle was a part of the Markham and Ramu Valley, Finisterre Range Campaign, in Papua New Guinea in WW2 on 27-28 December 1943. Later, soldier received the Distinguished Conduct Medal for his braveness during the battle.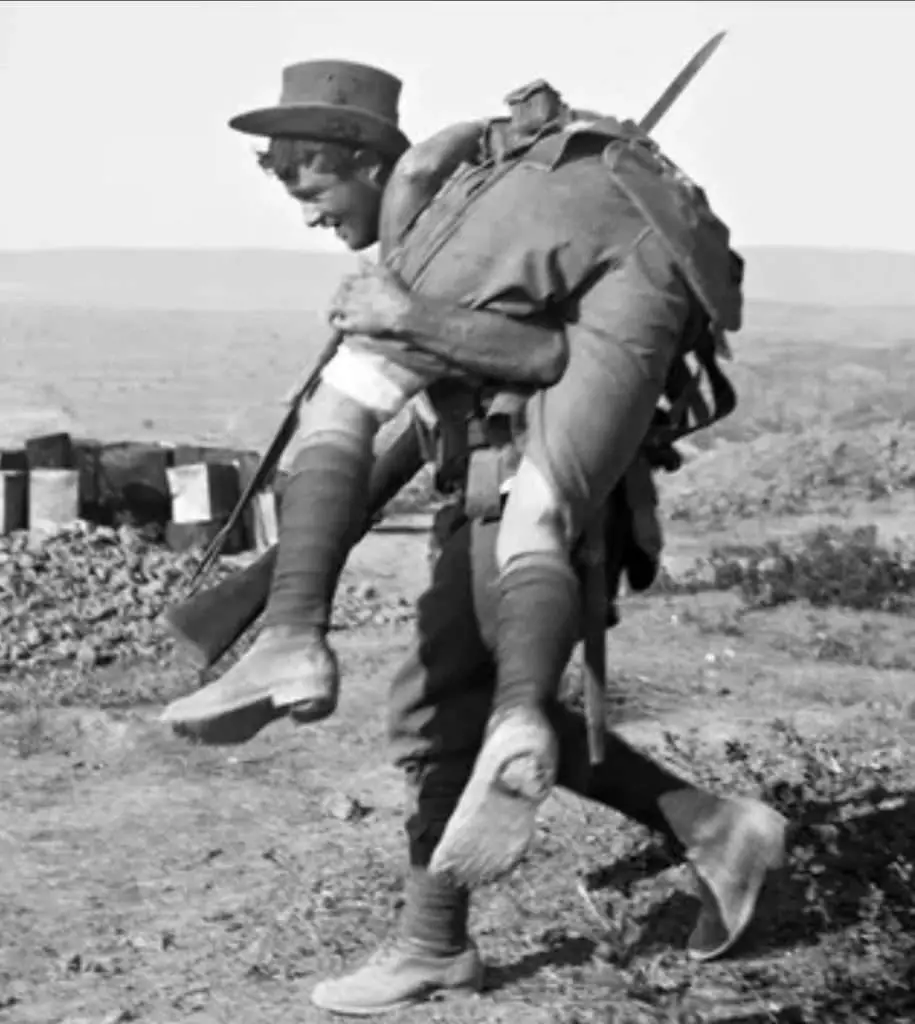 A soldier carrying his wounded comrade in to the dressing room for the medical treatments at North Beach, Gallipoli in 1915.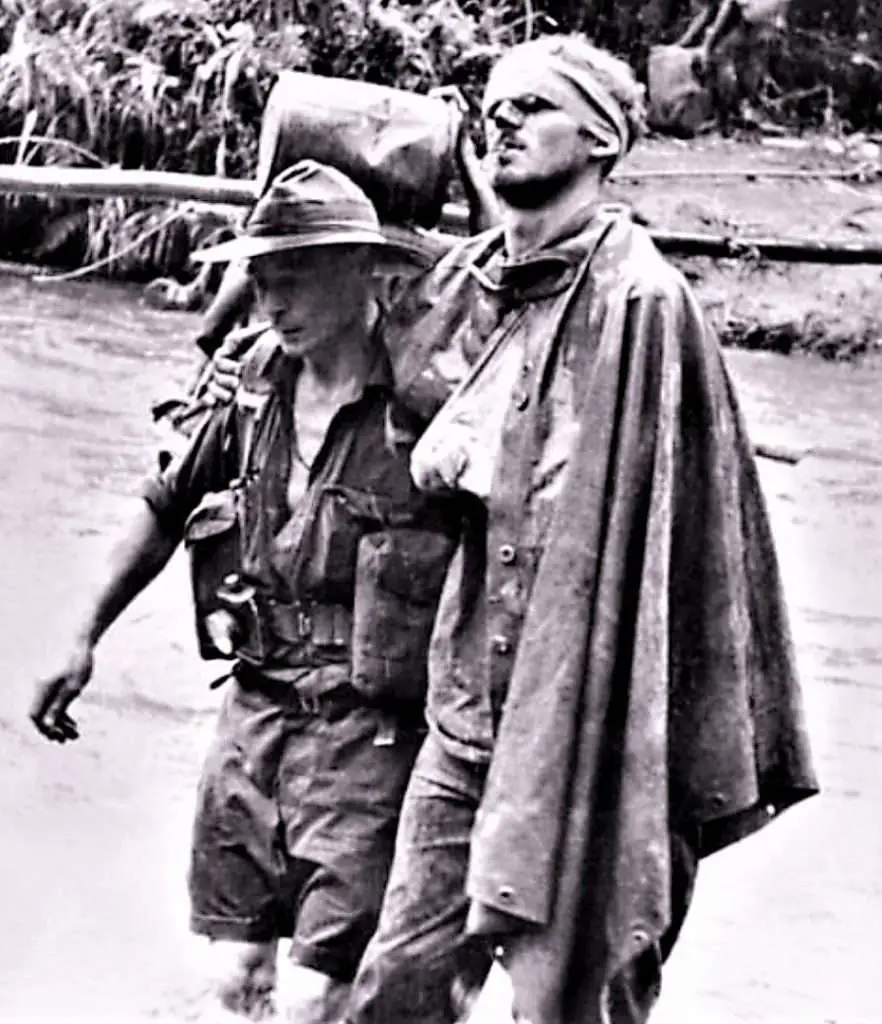 Private Wally Johnson had been wounded during an advance on Salamaua, in Papua New Guinea, due to Japanese grenade throwing on 13 July 1943 and his sergeant Gordon Ayre MM assist him to reach up to regimental aid post (RAP) across Franscisco Creek.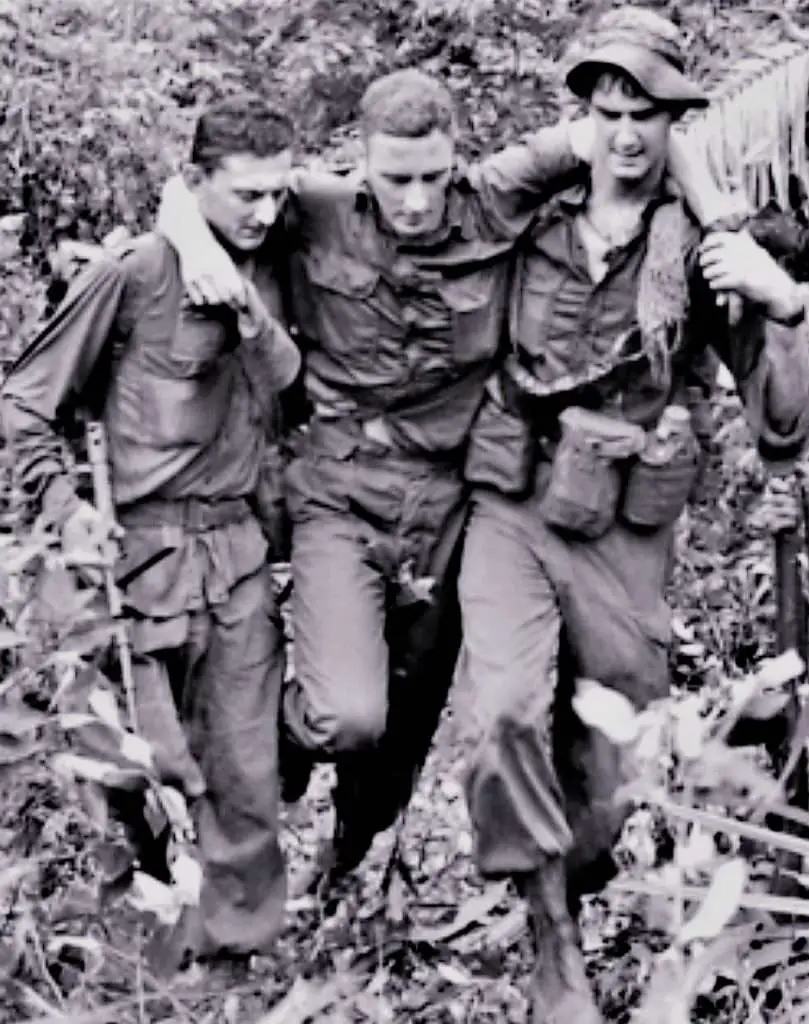 Wounded Australian soldier help by his mates during the Vietnam war, Phuoc Tuy Province in 1966.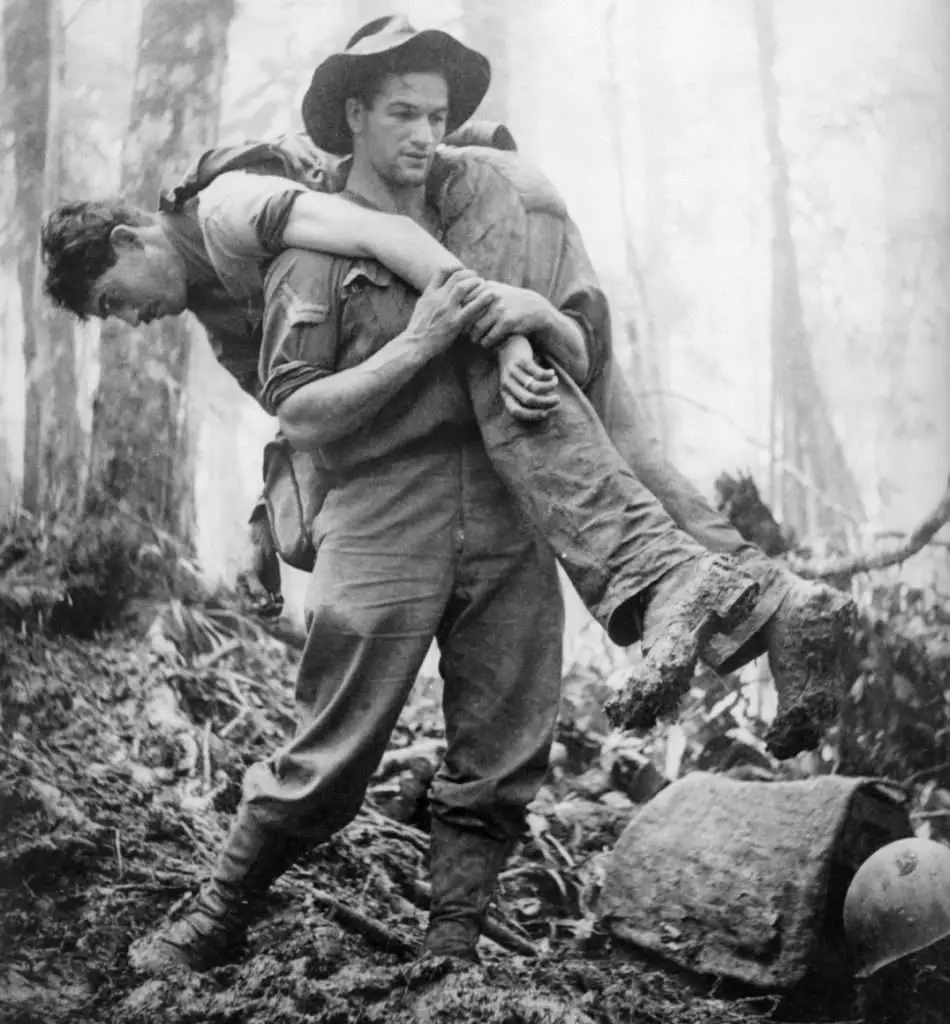 This is one of famous photograph during the Wau-Salamaua campaign on 30July 1943. Corporal Leslie Allen MM carrying a wounded US soldier on mount Tambu, New Guinea.
#2   "True To The End" titled Pilot Officer Rawdon Middleton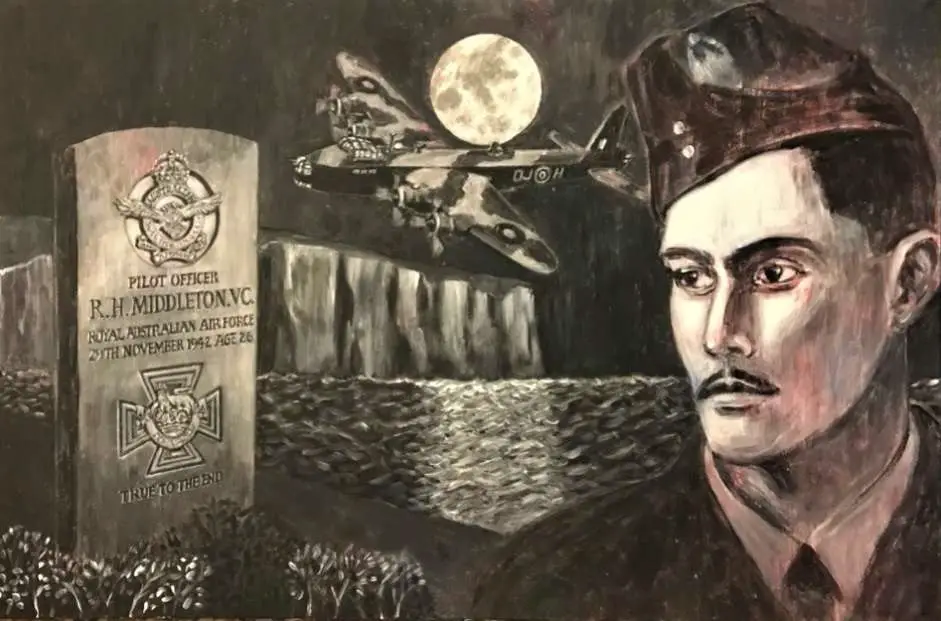 Peter Barnes has done that features an Australian killed in war, in appreciation of his gravestone and plane, as he was so struck by what he did to get his crew home.
#3   Soldiers and Horses Bond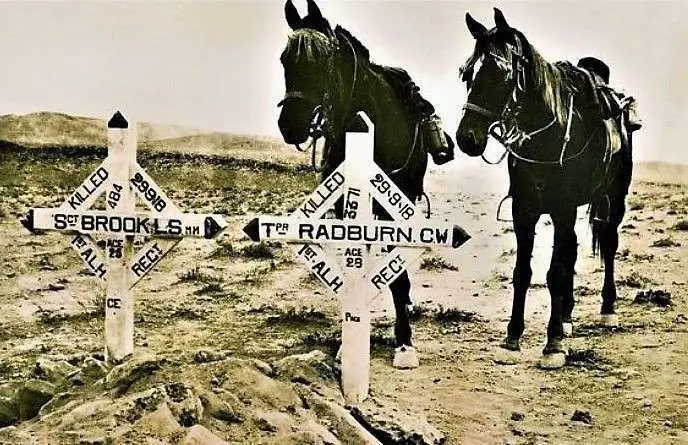 Here you can see that two horses standing behind the graves of two fallen Australian light horsemen Sergeant Louis Shannon Brook MM (Pimpinio, Victoria) and Trooper Clarence William Radburn (Neville, NSW). This brave Australian horseman were killed by Turkish soldiers during ambush on 29 September 1918. They are belongs to 1st Australian Light Horse Regiment.
#4   Unidentified Australian war hero in WWI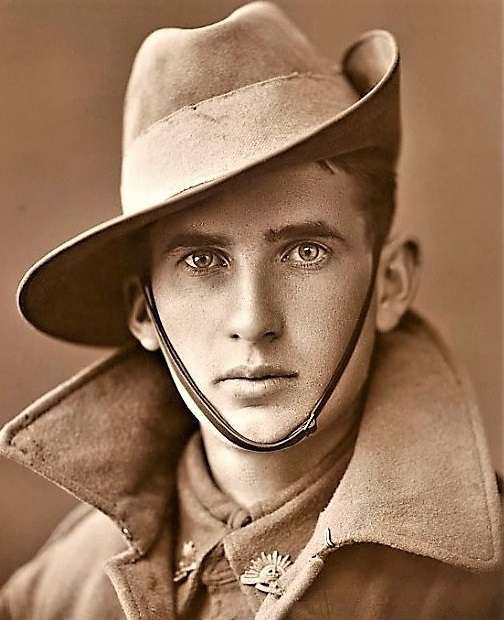 This is one of famous photographs in Australian war history. This photo was commonly used during 100th Anniversary of WWI (Anzac Centenary) and soldier still remain as unidentified. It is believed that this photograph was taken in Australia, between the years 1915-1918, before he embarked for overseas duties.
#5   Chief Petty Officer Jonathan Rogers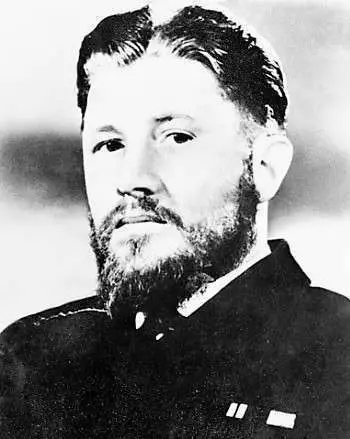 One of most famous officers during the sinking of HMAS Voyager on 10 February 1964. He was posthumously awarded the George Cross (GC) for the heroism and braveness he displayed on that crucial night.
All the information and photo credit goes to Mr. Peter Barnes. You can see his paintings here.
Read More >>>
How did a Victorian bathing machines work? Amazing facts with 25 photos
What made Louis Chevrolet famous? Amazing Inspirational story