Blanche Monnier, 25, was a typical socialite in Paris in 1876, racing to find a suitor before it was too late. She fell in love with an older, poorer lawyer whom her aristocratic mother despised and decided to marry him.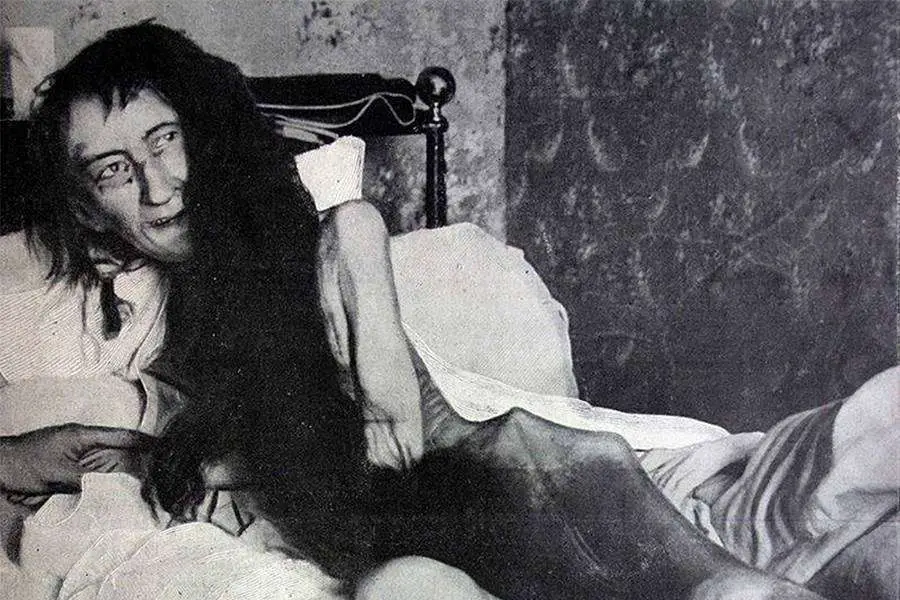 BLANCHE MONNIER'S BACKGROUND STORY
Blanche Monnier was forbidden from seeing the man by Madame Louise. Blanche refused, prompting her mother to plead with her daughter to quit the relationship. Blanche resisted once more. Madame Monnier realized she'd never be able to persuade Blanche to leave the penniless lawyer, so she locked her up in a tiny room.
She warned her daughter that the door would remain shut until Blanche consented to end the courtship. Madame Louise was confident that she had discovered the ideal solution to her problem. Blanche would undoubtedly give in. Blanche, on the other hand, refused to give in.
As a result, Madame Louise held her daughter captive. Blanche lived on scraps from her mother's dinners for 25 years. Blanche's lawyer lover died in 1885, as she deteriorated.
Blanche had simply vanished. She was never seen in public again in France. Her mother and brother grieved for her but carried on with their lives. However, they were concealing a dreadful secret beneath their outward demeanor.
BLANCHE MONNIER HAS BEEN FOUND
The attorney general of Paris got a bizarre letter one May Day in 1901, saying that a famous family in the city was harboring a nasty secret. According to the anonymous message, a woman had been held captive for 25 years at 21 rue de la Visitation in appalling conditions. Despite the fact that the note was unsigned and handwritten, the attorney general was so troubled by its contents that he decided to investigate right away.
Madame Louise Monnier Demarconnay was a respectable member of society. She and her son, Marcel, resided in an affluent neighborhood. Emile, her late husband, was the dean of a small arts college. Marcel was a former administrative official with the Puget-Théniers commune and a law school graduate.
The charges in the letter were met with skepticism by the police. Nonetheless, they remembered the public outcry 25 years earlier when the Monniers' daughter Blanche disappeared without a trace. Perhaps the letter was a bizarre hoax, but what if it was real? The police decided to look into it.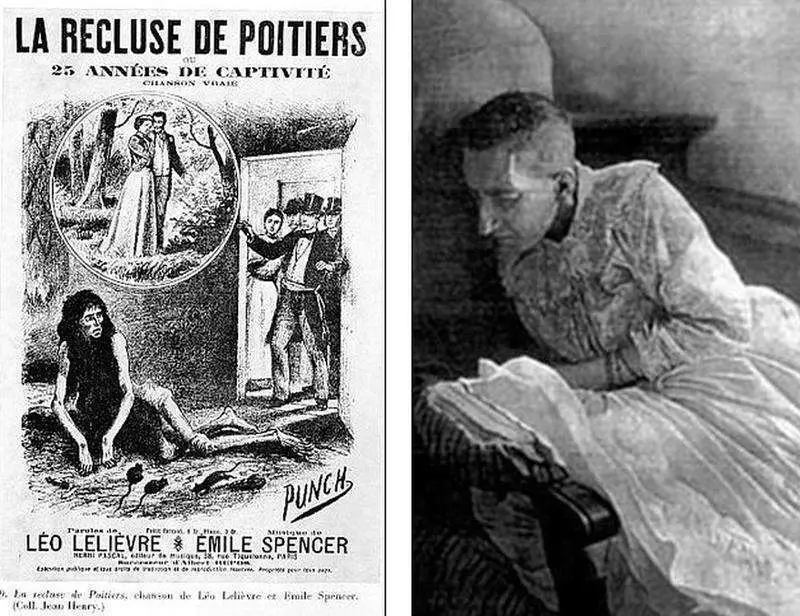 When officers arrived at 21 rue de la Visitation, the door was locked. When no one answered, they forced the door open, only to be greeted by a foul odor. They went upstairs to the attic, following the stench. When they entered the room, they discovered a casement window that was draped in heavy drapes and covered with dust. The police were unable to open the shutters until the hinges were removed.
When the musty chamber was finally illuminated by daylight, a startling sight emerged.
Blanche Monnier, skeletal but still alive, was in the back corner, covered by a soiled blanket. She was absolutely naked, and she was laying on a decaying straw mattress that had been saturated with urine and feces. She weighed only 55 pounds and was very emaciated.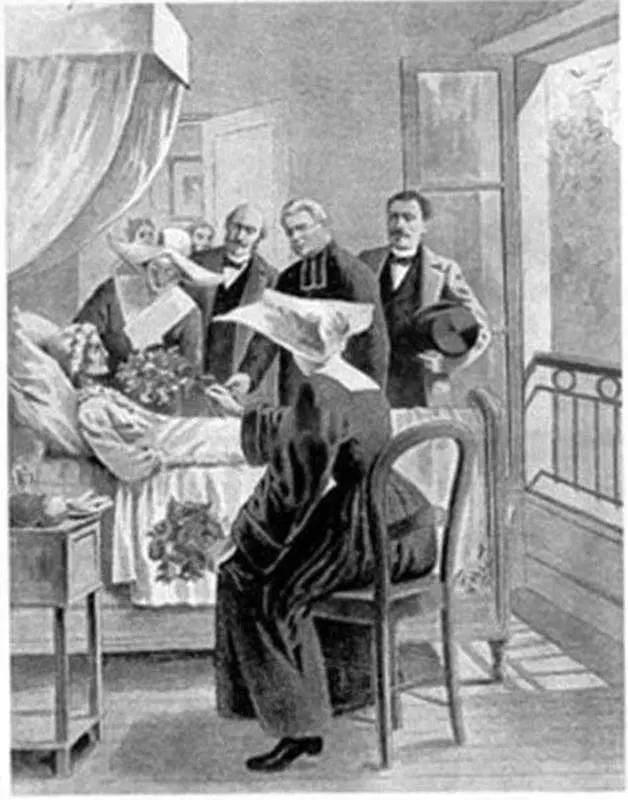 FINAL DECISION FOR MOTHER AND SON
Madame Monnier who received an award from the Committee of Good Works for her great contributions to the city, was detained immediately. The public outcry was so strong that an angry mob gathered outside Madame Monnier's home, causing her to have a heart attack. After confessing the heinous kidnapping to police, she died in prison 15 days later.
Blanche Monnier's brother, Marcel, was tried and sentenced to 15 months in prison for assisting her mother during the experience. He was later acquitted of charges that Blanche had the option to leave at any time but chose not to. The throng in the courtroom gasped as he walked free.
Blanche Monnier, also known as La Séquestrée de Poitiers in France, experienced lifelong psychological harm as a result of her decades-long incarceration, and she died in a French sanitarium in 1913.
WHO WAS REVEALED THAT SECRET?
Blanche Monnier's rescue message was never identified; one myth is that a servant exposed the family secret to her boyfriend, who was so shocked that he rushed straight to the attorney general.
---
Source: Wikipedia | Historydaily
All the information and photo credit goes to respective authorities. DM for any removal please.
---
Read More >>>
The Story Of The Youngest Mother In The World: Lina Medina
Annie Edson Taylor AKA Barrel Annie, First To Go Over Niagara Falls in Barrel
Horse Trainer Harry deLeyer spent his last $80 to save a horse and made him a Legend