Color Oops is one of the most popular color removers since it is gentler on the hair. Today, you'll learn the greatest tips and methods for using Color Oops correctly, which are only known by those who work with hair on a daily basis
If you're going to use Color Oops to remove a hair color, be sure you do it correctly. Even if it appears to be simple, you must adhere to the manufacturer's directions.
Some hints and tricks can assist you in achieving the best results. The Color Oops manufacturer's instructions do not include them.
So, without further ado, take some notes. Today, you'll receive a thorough guide on using Color Oops, including 11 tips and methods that almost no one knows about.
Apply Color Oops to your dry, unwashed hair for at least three days to get started. Then, to keep the heat of the chemical reaction inside, cover it with a plastic cap. Of course, the number of hints and tips is ever growing.
Shutterbulky reveals some free hairdressing tips and hints that aren't included in any Color Oops instructions.
#1 ADD SOME COLOR OOPS TO YOUR DIRTY HAIR.
You may think I went insane after spending so much time at the salon, but I didn't. When you wash your hair, you are removing the debris and natural oils produced by your scalp.
These oils hydrate the hair from the roots to the tips. As a result, washing your hair every day or every other day depletes your hair's natural moisture.
My recommendation is to avoid washing your hair every day. Also, if you're going to use Color Oops, wait at least 72 hours before washing your hair.
You'll protect your hair and save money on after-remover moisturizing treatments if you do it this way.
Moisturizing your hair is crucial to keeping it healthy and preventing breakage and loss.
#2 USE COLOR OOPS ON DRY HAIR
Color removers should always be used on dry hair. If your hair is damp, it will retain water molecules.
You'll only dilute the effect if you use the color remover on wet hair. As the compounds interact with the water molecules, they "dilute."
Then what you're trying to avoid will occur. You won't be able to remove the color, and your hair will be damaged as the water and chemicals are absorbed as if it were a hydrating mask.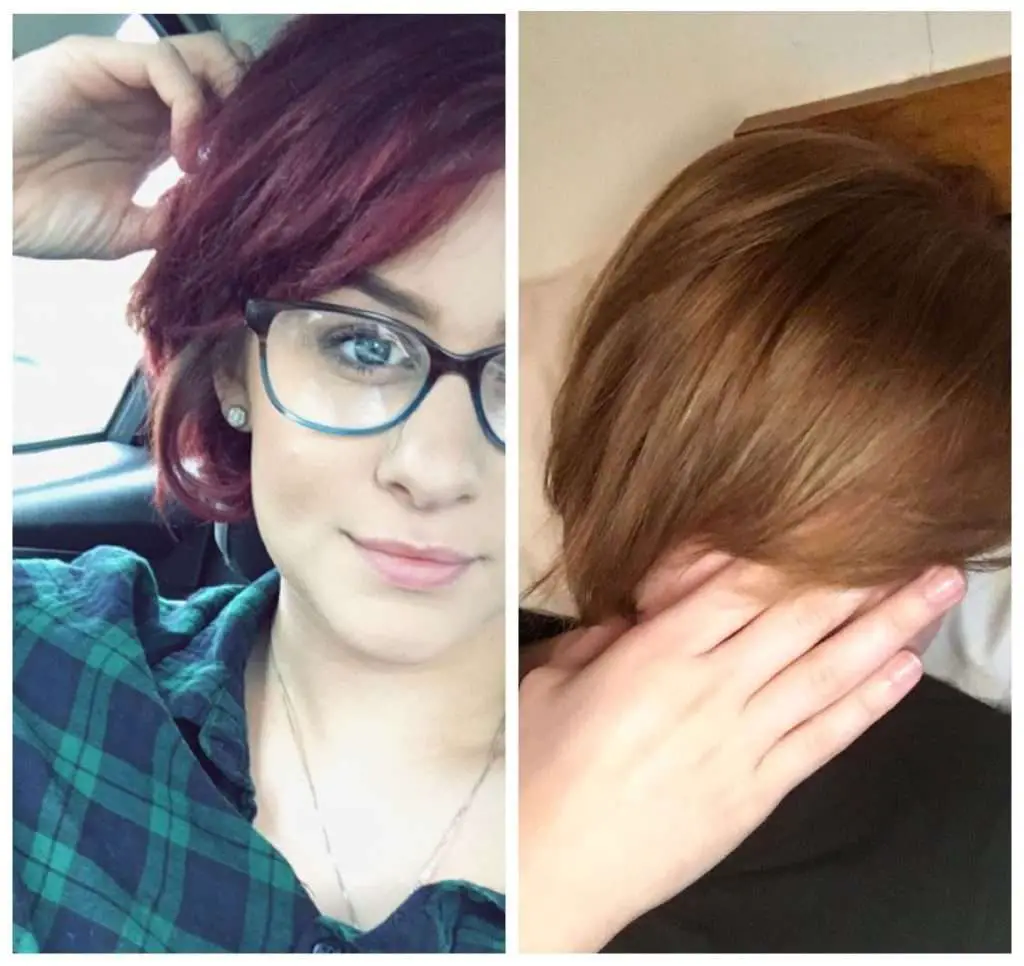 #3: IF YOU HAVE LONG HAIR, BUY SEVERAL COLOR OOPS KITS.
Nothing is more frustrating than putting on a hair product only to realize you don't have enough. Due to the length of your hair, you may not be able to cover the full surface.
Many of my clients were in a similar predicament with their hair dyes, and it was a tumultuous situation.
In the case of removers, things are no different. It is necessary for the application to be quick. It implies you won't have time to rush out and get another box of Color Oops if you buy one and don't have enough.
As a result, if your hair is long or thick, at least two boxes of Color Oops will be required to cover it. It's preferable to spend a few extra bucks rather than risk being caught in the middle of the process.
Do you know what happens if you discover during the procedure that one box of Color Oops isn't enough for you?
You'll need to visit a salon, where you'll have only one option: bleaching.
It translates to more money and more hair damage.
#4 CHOOSE COLOR OPTIONS BASED ON YOUR HAIR TONE
Color Oops gives you two choices:
EXTRA STRONG
If your hair is black, 1, dark brown, 3, brown 4, or red, 6.6, color, extra strong strength should be used.
STRONG
Use color oops strong conditioning if your hair is light brown 5, orange 5.4, 6.4, or dark blonde 6.
If your hair is light, don't even consider using Color Oops extra strong because the chemicals are considerably stronger and can burn your hair.
#5 KEEP YOUR HAIR COOL DURING COLOR OOPS EXPOSURE TIME.
Cover your hair with a plastic cap or a nylon bag once you've applied Color Oops. The cap or bag should then be wrapped with a towel.
In this manner, the cold won't be able to stop the Color Oops' chemical reaction. It cannot be reactivated if it is interrupted.
A draft should not be exposed to your hair. If necessary, cover your hair to protect yourself from the cold.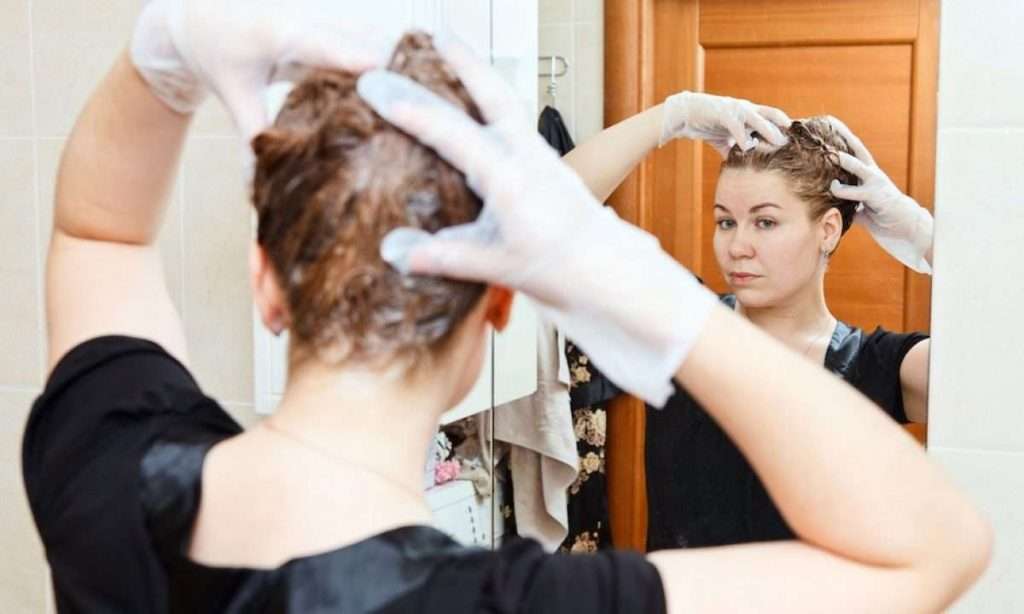 #6 MASSAGE YOUR HAIR WHEN APPLYING COLOR OOPS
This is a critical point. After applying Color Oops, massage your hair to help the color removal penetrate faster. You'll also offer some warmth to the situation.
Don't forget about trick number five: don't develop a cold while Color Oops is functioning.
Put on your gloves. After application, massage your hair again ten minutes later. This will also revive the heat, making it easier to release the hair dye pigments.
#7 AFTER THE EXPOSURE TIME, RINSE YOUR HAIR WITH HOT WATER FOR 30 MINUTES.
If you don't want to harm your hair, don't leave Color Oops in your hair for more than 20 minutes.
After those 20 minutes, you'll have to confront a new challenge: rinsing your hair for 30 minutes to remove the product and color.
Yes, I know the manufacturer suggests 20 minutes, but believe me when I say this: it's worth it. 30 minutes is far superior. That is my recommendation based on my salon experience. You don't need to shampoo or condition your hair right now.
# 8 RINSE YOUR HAIR THOROUGHLY UNTIL IT DOESN'T SMELL
Yes, while using Color Oops, be prepared for your hair to be covered with an awful odor. The reason for this is the sulfur, which has a strong, persistent odor that persists even after several weeks.
If the fragrance persists after you've finished rinsing your hair, you should return to the shower and rinse again.
The odor indicates that product residue remains in your hair, which must be removed.
Otherwise, your hair will begin to dry out, and breakage and frizz will cause hair loss. After all, no one wants to have a bad odor in their hair, right?
#9 WAIT A FEW DAYS BEFORE APPLYING THE DESIRED COLOR.
to ensure that there is no sign of the Color Oops in your hair. Otherwise, they may obstruct the absorption of the new hair dye's pigments.
For three days after using Color Oops, don't wash or apply products to your hair for three days. Then, using your regular shampoo and conditioner, wash it. Finally, wait two more days before dying your hair.
You should wait at least five days after using Color Oops before applying hair color.
If you need to reapply Color Oops to finish removing the hair dye, follow the same instructions. That way, you won't have to worry about your hair drying out.
# 10 AFTER COLOR OOPS, COLOR YOUR HAIR WITH SEMI-PERMANENT HAIR DYE
Semi-permanent hair colors are good for damaged hair or hair that has been subjected to a severe chemical treatment, such as a color remover.
They do not include ammonia and do not require the use of a developer.
As a result, they do not harm the hair, and they last for about 15 to 30 washes, depending on the brand.
Because permanent hair dyes contain developer and ammonia, they should not be abused. They're strong chemicals that can cause additional harm to your hair fiber, especially after the color has been removed.
GOLDEN TIP:  MOISTURIZE YOUR HAIR AFTER REMOVING COLOR WITH COLOR OOPS REMOVER.
It's time to hydrate your hair after the Color Oops treatment.
Several times a week, use hydrating oils like coconut, almond, or argan oil, and apply micellar water to the ends every 2 to 3 hours.
SEVERAL USEFUL PRODUCTS CAN USE WITH COLOR OOPS:
For severely damaged hair, Moroccan argan oil from Oxg Organics is the best. It has a very soft texture and is intended for repeated use.
Apply the oil from the roots to the ends of your dry hair.
Set the timer for 10 to 20 minutes.
Rinse with warm water and shampoo.
Repeat this routine 2–3 times per week.
Moroccanoil's argan and flax oil mask is a must-try. It is one of the most well-known in the world and is intended for repeated usage.
Apply to wet hair from the roots to the ends.
Leave it on for 20 minutes before shampooing.
Do this routine three times a week.
Olaplex No.4 and No.5 maintenance shampoos and conditioners. They're designed to be used at home and will restore your hair in three to four washes.
Apply Olaplex No. 4 to wet hair. Allow 3 to 5 minutes for it to work.
Horoughly rinse your hair, then apply Olaplex No. 5 and leave on for 15-20 minutes.
Every time you wash your hair, repeat these instructions.
Can I leave color oops on longer than 20 minutes?
In just 20 minutes Color Oops corrects your hair color by shrinking the dye molecules, allowing you to simply wash them away. So, Do not process longer than 20 minutes. Rinse with warm water and shampoo, then rinse for 15-20 minutes.
Final Thought
If you need to remove dark or red hues from your hair, Color Oops is an excellent choice. It doesn't harm your hair in any way, and you can use your favorite hair dye afterward.
Keep these great hairdresser tips and tricks in mind if you want to get the best results. They'll ensure that both the application of Color Oops and the healing of your hair go as smoothly as possible.
Color Oops Tips & Tricks for Maximum Results (Video)
---
Related Articles >>>
Why Is My Hair Getting Shorter Without Cutting It? (Answered)
Why is my hair falling out so much? Critical Causes
Why Does Hair Turn Gray? How To Prevent Hair Graying?
Hyaluronic Acid Can De Frizz Your Hair And Soothe Your Dry Scalp. Dermatologists Confirmed
Should I Wash My Hair Before Balayage? (Answered)
---
All the photo and information credit goes to respective authorities. DM for any removal please.
---