Dolly Parton is a cultural icon whose powerful voice and songwriting abilities have kept her on the country and crossover music charts for decades.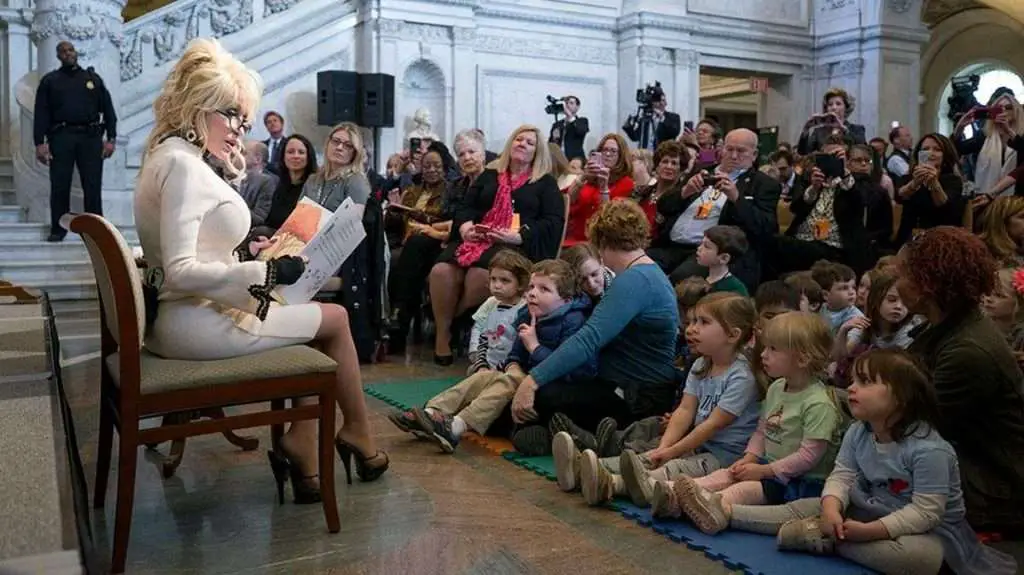 ---
In Dolly Parton's hometown of Sevierville, Tennessee, the high school dropout rate was 34% in 1990 (research reveals that most youngsters decide not to graduate in fifth or sixth grade). Parton invited all fifth and sixth grade students from Sevierville to a Dollywood assembly that year. They were invited to choose a friend, and if they both graduated from high school, Dolly Parton would personally deliver to them each a $500 check on graduation day. As a result, the dropout rate for those classes dropped to 6%, and has remained consistent to this day.
Parton realized from interacting with instructors from the school district shortly after the success of The Buddy Program that problems in education frequently begin in first grade, when children are at different developmental levels. The Dollywood Foundation covered the wages of additional teaching assistants in every first-grade class for the next two years, with the understanding that if the program worked, the school system would accept and pay for it after the trial period.
Parton founded the Imagination Library in 1995 during the same time period with the idea that children from her rural hometown and low-income families often start school at a disadvantage and, as a result, will be unfairly compared to their peers for the rest of their lives, effectively discouraging them from pursuing higher education.
The Imagination Library's goal was to have every child in Sevier County get one book per month, shipped and addressed to them, from the day they were born until they attended kindergarten, completely free of charge. What started as a small-town project has grown to include children in all 50 states, Australia, Canada, and the United Kingdom, with hundreds of free books being mailed to them on a monthly basis.
Parton donated her 100 millionth book, a copy of "Coat of Many Colors," to the Library of Congress on March 1, 2018, in honor of her father, who never learned to read or write.
---
Who is Dolly Parton? Facts About Dolly Parton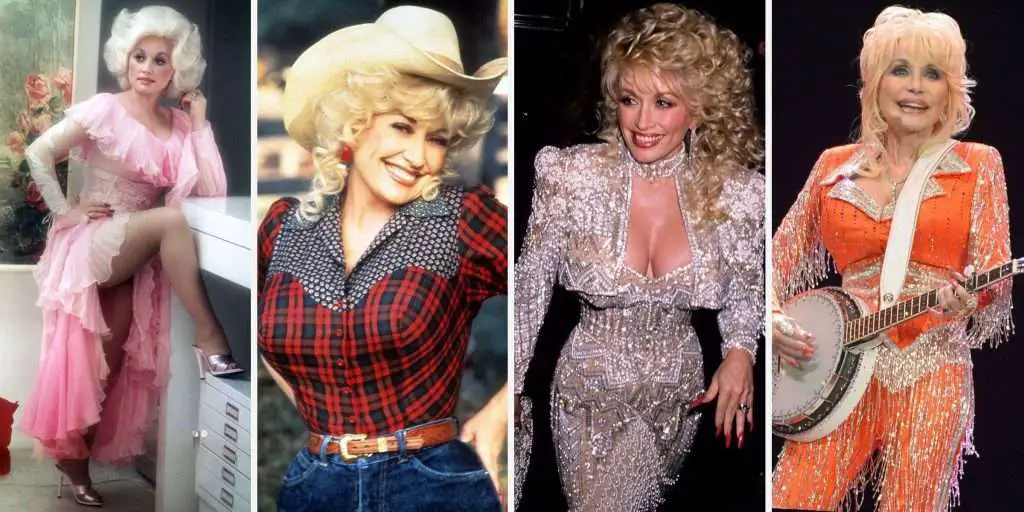 Dolly Parton is a country music legend and a household name in the United States. She's a four-pronged threat. She sings, writes, acts, and directs, and she's one of those rare celebrities who you just can't help but love. In rhinestones, she's Betty White, and Bob Hope in a 40DD bra. (Parton's most famous assets, according to E! Online, are insured for $600,000.) Still, it's not nearly J. Lo's booty numbers.)
Dolly Parton, like many of the characters she's played on the big and small screens over the years, is quick-witted, immensely witty, and self-made. Through the power of her pen and the off-the-charts wattage of her dimpled smile, she was able to avoid a particularly difficult start to life. One thing is certain: Dolly Parton has faced numerous hardships and tragedies throughout her life, but she has repeatedly demonstrated that she is more than capable of mending herself.
The Good & Bad Old Days of Dolly Parton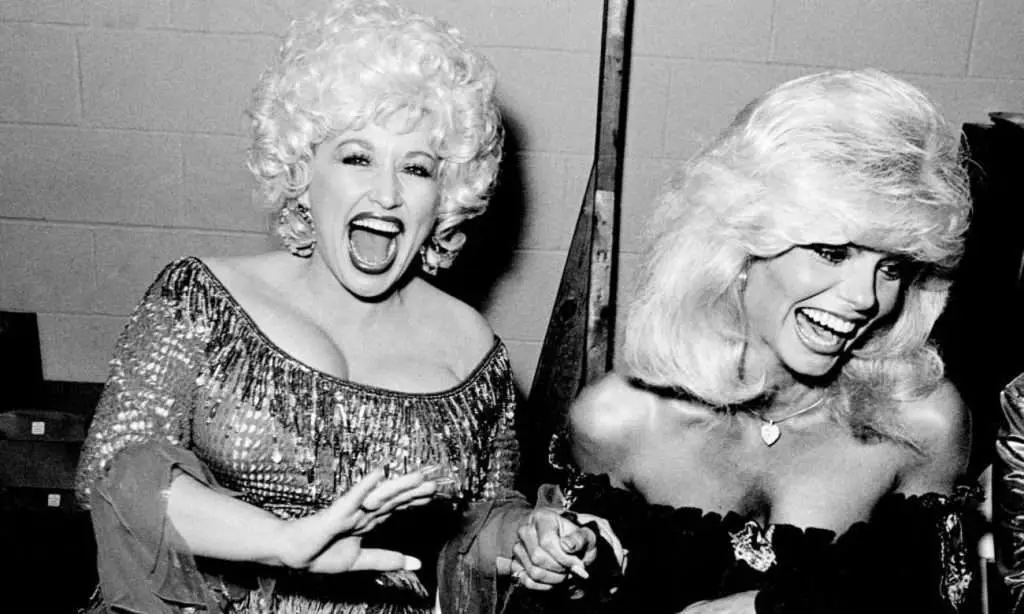 Dolly Parton was born in 1946 in a one-room cabin in Locust Ridge, Tennessee, the fourth child of an illiterate sharecropper and a housewife who gave birth to 12 children before the age of 35. According to this MSN look into her early life, Parton was frequently peed on in the bed she shared with her younger siblings. She didn't get out of bed to notify her parents or change the sheets because the warm pee was a welcome contrast to the freezing cold she was used to at bedtime.
Bathing might be a nightmare as well. Parton and her brothers and sisters used soap they produced themselves to wash in a local river during the summer. Everyone had to make do with a shared little pan of water in the cold.
Parton isn't resentful of her humble beginnings. In fact, she told People magazine that she is glad for the lessons in thrift and financial responsibility that her parents instilled in her. "I'll always count my blessings faster and more often than I count my money," she stated, regardless of how much money she makes.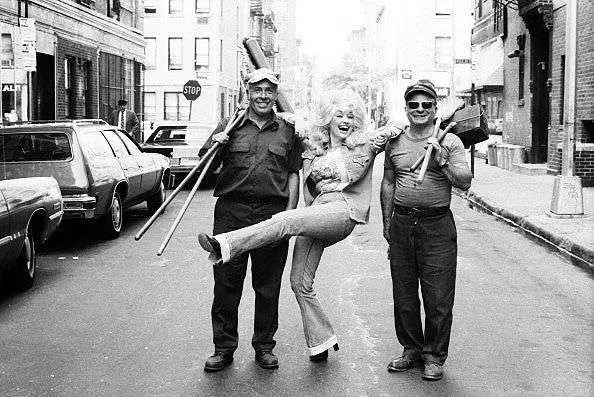 Her wild and free-range youth in the Appalachian Mountains has provided her with a never-ending source of creative inspiration. One of her first great successes, "Garment of Many Colors," depicts the narrative of a mother tenderly sewing a coat for her daughter out of discarded trash. The girl's classmates make fun of her coat, but she knows that while her family may be low on cash, they are not short on love.
Dolly Parton moved from Blue Grass to Bubblegum and back again.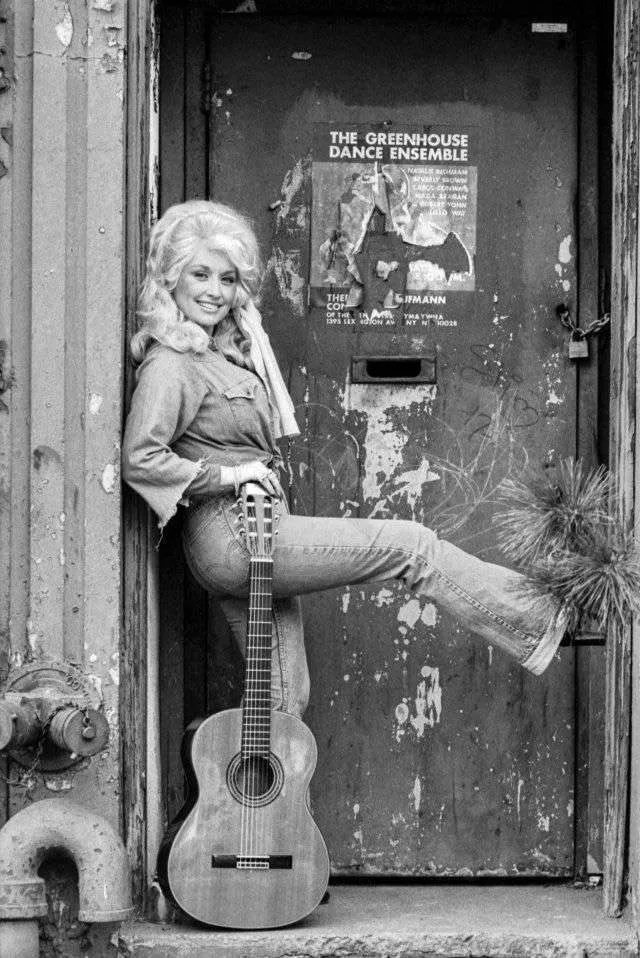 Parton learned to enjoy music from her mother's side of the family, and her maternal grandpa, a Pentecostal preacher, taught her a lot about gospel, country, and bluegrass. According to an interview with Terry Gross of NPR, she began writing songs at the age of seven, got her first guitar at the age of eight, and began performing on television at the age of ten. She moved from the Appalachian Mountains to Nashville the day after she graduated from high school, hoping to pursue a singing and songwriting career in the country music capital of the world.
Parton, who wanted to record country songs, was forced into the pop genre by her label, Monument Music, since executives thought her features and voice were unsuitable for country. Despite the fact that her songs all possessed the recognizable twang and storytelling talent of Tennessee's east hills, she didn't get the recognition she deserved.
It took some effort, but she was eventually allowed to compose the kind of music she wanted, as this article in Classic Country Music demonstrates, and her breakthrough country hit, "Dumb Blonde," reached No. 24 on the charts. The hits continued to roll in, and in 1967, Monument released Hello, I'm Dolly, an album that proved once and for all that Parton was more bluegrass than bubblegum.
Dolly Parton has a reason for always wearing long sleeves.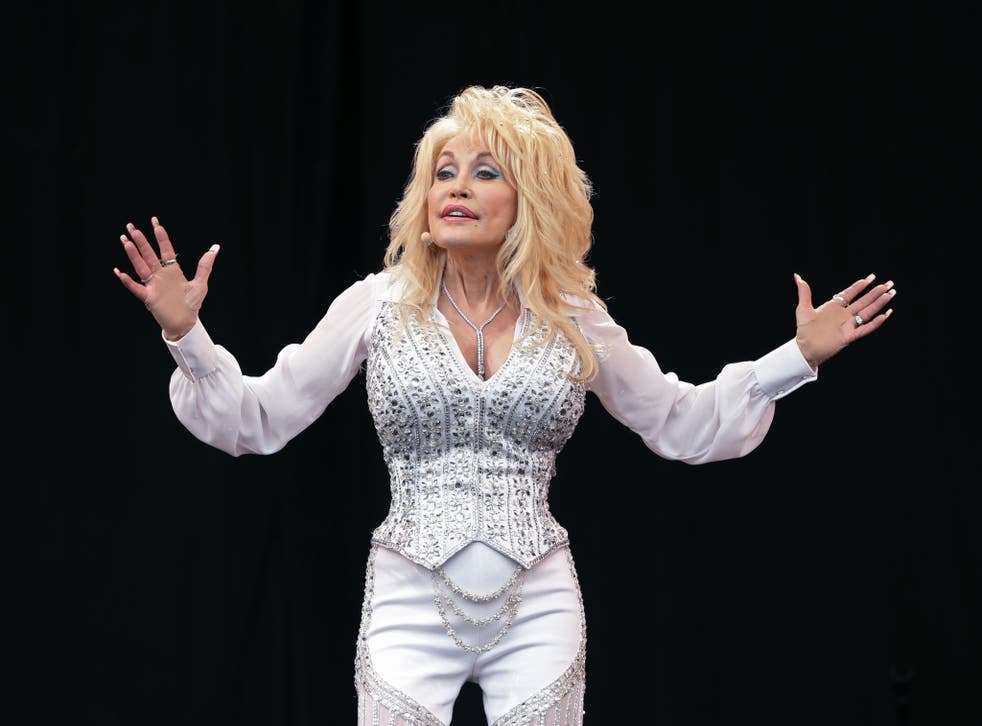 Fans theorized for years that Dolly Parton's decision to wear long sleeves meant she was concealing tattoos. As it turns out, those admirers weren't entirely incorrect. In an interview with Vanity Fair, Parton admitted that she has tattoos. She explained to the outlet, "I don't like to make a big deal out of [the tattoos] because people make a big deal out of everything."
Parton told Vanity Fair that she began getting tattoos because she has a "tendency to have keloid scar tissue," which is a softly purple tint that she knew she wouldn't be able to get rid of. She stated, "I'm not trying to make a big, bold statement." Rather, she's only attempting to conceal her scars. Parton doesn't plan on showing off her "few" tattoos anytime soon, although she did say they're all pastel. Maybe some flowers? Unicorns? We can only speculate.
Dolly Parton enjoys visiting cemeteries.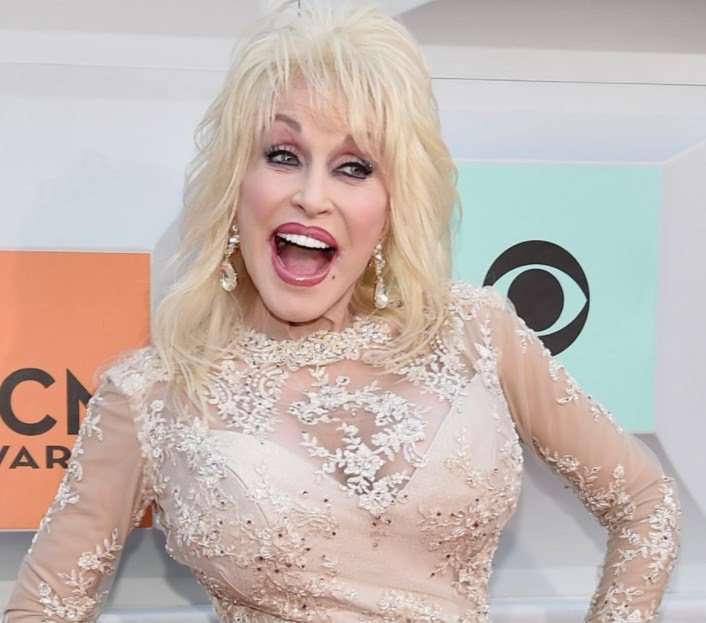 Dolly Parton may appear to be an angelic creature, but that doesn't mean she doesn't have dark tendencies. In a 1977 interview, Rolling Stone journalist Chet Flippo learned this personally. Parton and Flippo were driving about looking for a peaceful place to conduct their interview when they came upon a graveyard, which Parton felt would be ideal. Flippo was taken aback and questioned whether Parton was serious.
"I adore cemeteries because they're so quiet," she said. People are clamoring to get into them. I write a lot in cemeteries because no one disturbs you there. When you listen to one of Parton's songs, there's an intriguing nugget to chew on.
Dolly Parton is a multi-instrumentalist who can play at least eight different instruments.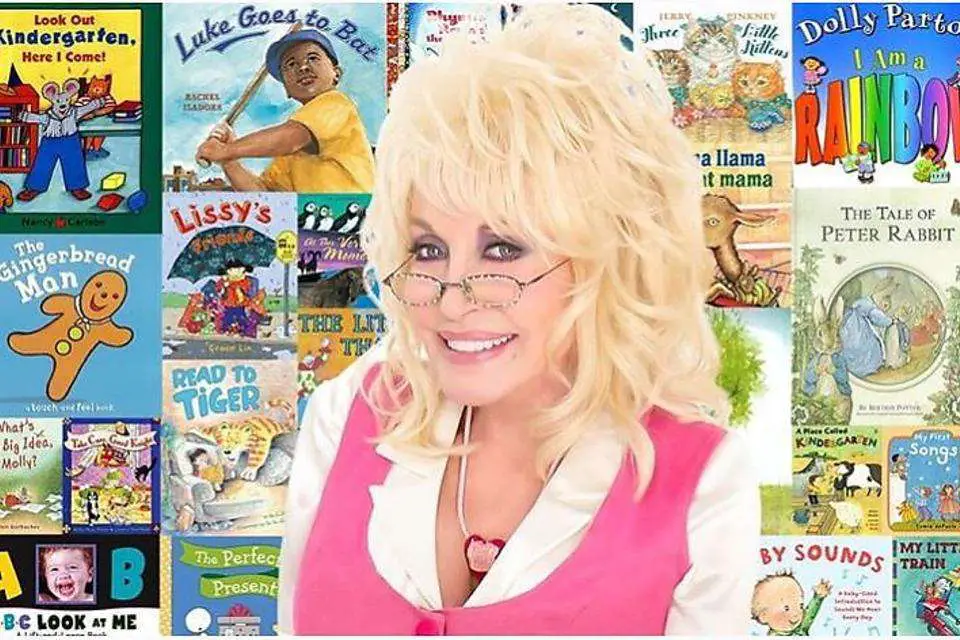 Dolly Parton's incredible pipes aren't the only talent she possesses. According to Vogue reporter Alex Frank, Parton played a number of instruments during her concert, including the dulcimer, banjo, guitar, piano, recorder, and saxophone.
Parton simply said, when questioned about her musical aptitude, "Oh, I do play a little bit of everything. I'm not very good at any of it, but I make an effort to market it. I make a concerted effort to immerse myself in it. " It would have been unusual in Parton's house if she hadn't picked up so many instruments, according to her. "Well, my family is really musical, and everyone in my family plays musical instruments," she explained, "so we just grabbed anything and attempted to play it."
Dolly Parton and her hubby have been married for over 50 years.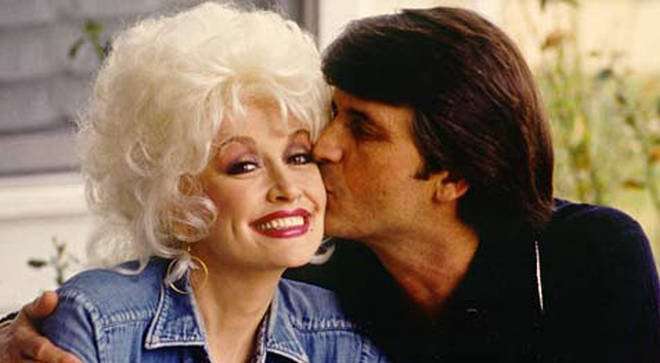 It's always pleasant to hear of a prominent couple who appear to have found their happily ever after, especially with news of another celebrity breakup emerging almost every day. Dolly Parton married Carl Dean when she was 20 years old and he was 23 years old. They are still going strong today.
"Not everyone is fortunate enough to be married for 50 years, but I have. He's been the love of my life as well as the love of my life. " She told people about it. Parton claims that the couple works well together since they are so dissimilar. In another interview with People, she added, "They say opposites attract, and it's true." We're diametrically opposed, but that's part of the pleasure. I never know what he'll say or do next. He never ceases to amaze me. " Parton and Dean married in 1966 and have never had children.
On Dolly Parton's porch, a fan once left a baby in a box.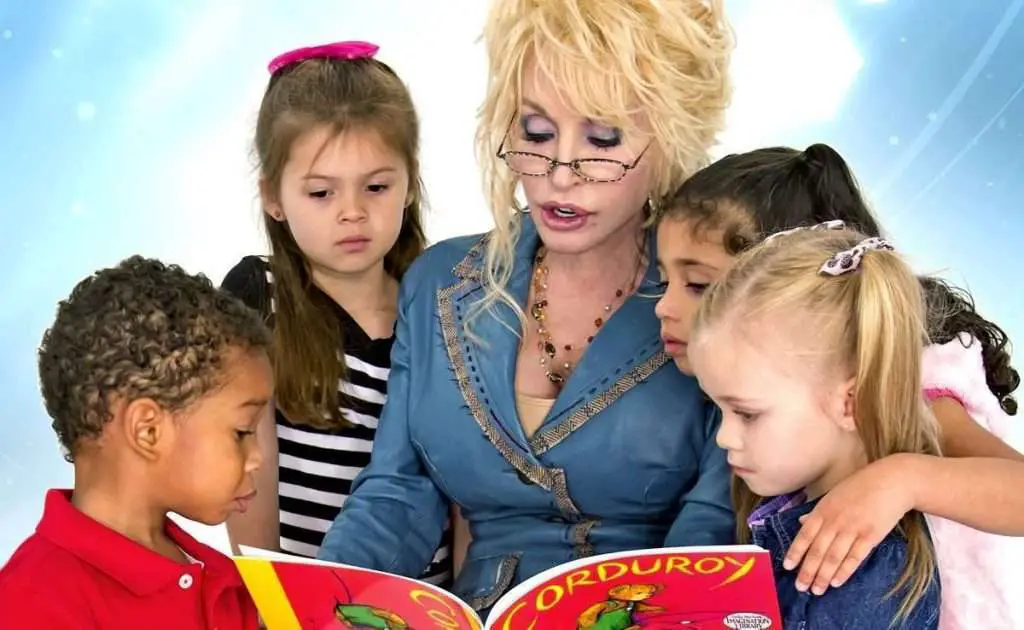 Any celebrity who is approached and asked about a bizarre fan experience will definitely have a story or two to relate. None, though, have a story quite as outlandish as Dolly Parton's. When questioned by Act Two magazine about her most odd fan experience, the country star revealed a stunning reality.
I own a farm in Nashville, and one day in the 1960s, we returned home to find a baby in a box by our gate. The note said, "Her name is Jolene." I had just finished recording the song "Jolene." Please keep her since I named her after you. " Yes, you heard me correctly – a genuine human baby! So, what was Parton's reaction? "I phoned child services," she chuckled in Act Two. "Immediately!"
---
All the information and photo credit goes to respective authorities. DM for any removal please.
Read More>>>