The U.S. Department of Agriculture estimates that the average American consumes four cups of water each day. That falls far short of the daily recommended eight glasses of water and is roughly comparable to four cups of dinosaur pee.
The next time you reach for a glass of water, keep this in mind: you might be about to drink dinosaur pee.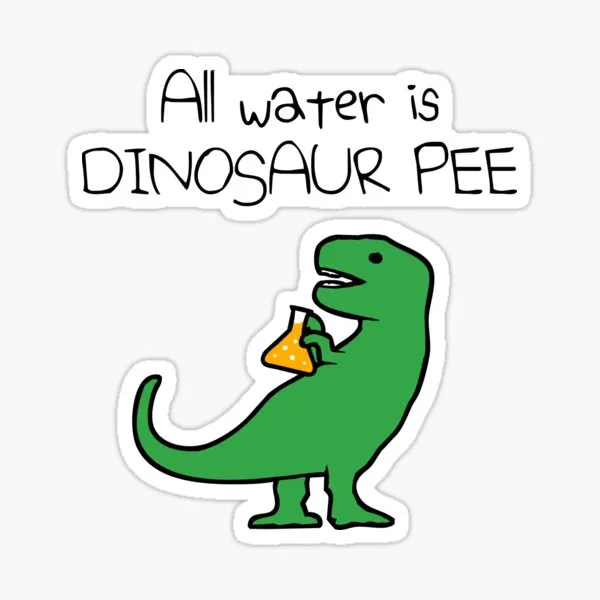 You are merely consuming the liquid wastes of an ancient beast, regardless of whether water is tap, filtered, bottled, sparkling, or derived from Himalayan glaciers and decorated with gold dust, claims science-focused YouTube channel Curious Minds.
According to a Video presenting this hypothesis, only a very small portion of the water on Earth can be used for drinking, yet there is still more than enough water to meet the needs of every individual who has ever walked on the surface of the Earth for the past 200,000 years.
The equivalent of 42 Superior Lakes' worth of water, or approximately 121,000 cubic miles of water, falls to the Earth every year. This water continuously flows through rivers, lakes, underground reservoirs, and other areas as it travels, including inside the bodies of humans and other animals who consume it.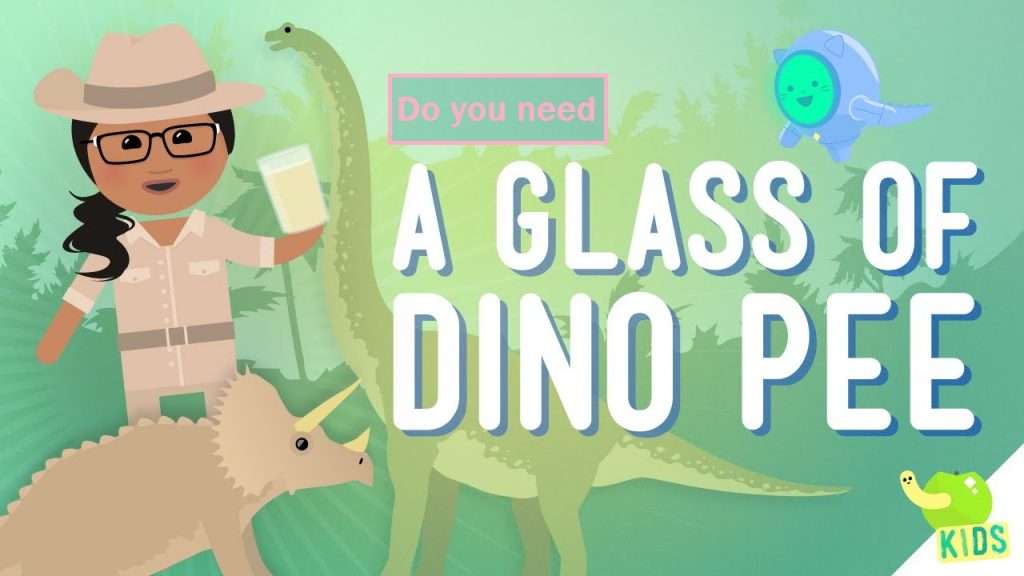 So what does this have to do with dinosaurs? The dinosaurs ruled this planet for 186 million years prior to the appearance of humans, who have only lived on Earth for a very small portion of that time. It's highly possible that throughout that long period of time, all the water was used by dinosaurs, and all the water that exists now is simply water that has gone through a dinosaur's kidneys and gone through the endless water cycle.
Despite the fact that humans use a lot of water, we don't have enough individuals or time to process most of the water on Earth. On the other hand, dinosaurs had a long time to consume water, as the video demonstrates. "The dinosaurs ruled during the Mesozoic epoch, which lasted for 186 million years." They had plenty of time to hydrate as a result. In your eight-ounce glass, the majority of the molecules have never been consumed by another person, but practically every single molecule has been consumed by a dinosaur. "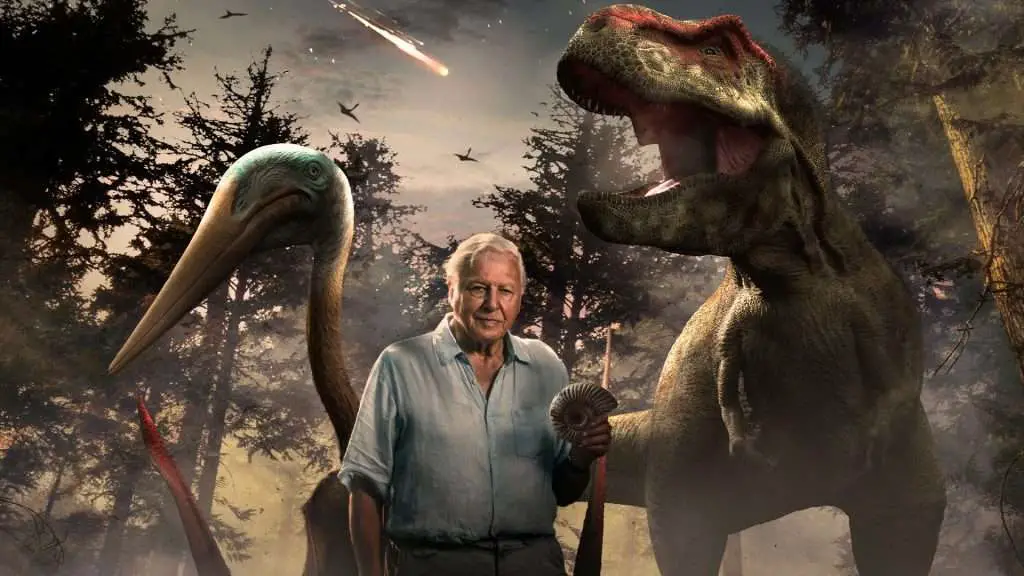 Water molecules are incredibly tenacious, according to Charles Fisherman, author of "The Big Thirst: The Secret Life and Turbulent Future of Water," and it's possible that all of the water molecules in existence today were the same water molecules that were available for billions of years.
According to Fisher, a dinosaur kidney has processed all the water on Earth. Every Evian bottle you consume is made of dinosaur pee. Since 4.5 billion years ago, there has been water on Earth. In some ways, everything is from toilet to tap. "
---
Does water contain dinosaur pee? Scientists assert that there is a 100% probability. See how they have explained it.
Five years after it was originally posted, a 2015 video from the scientific YouTube channel "Curious Minds" that asserts Earth's water dates to the Mesozoic era is now again trending. Since humans have only been living on Earth for around 200,000 years, we are, as the video implies, ingesting the majority of dinosaur pee or urine.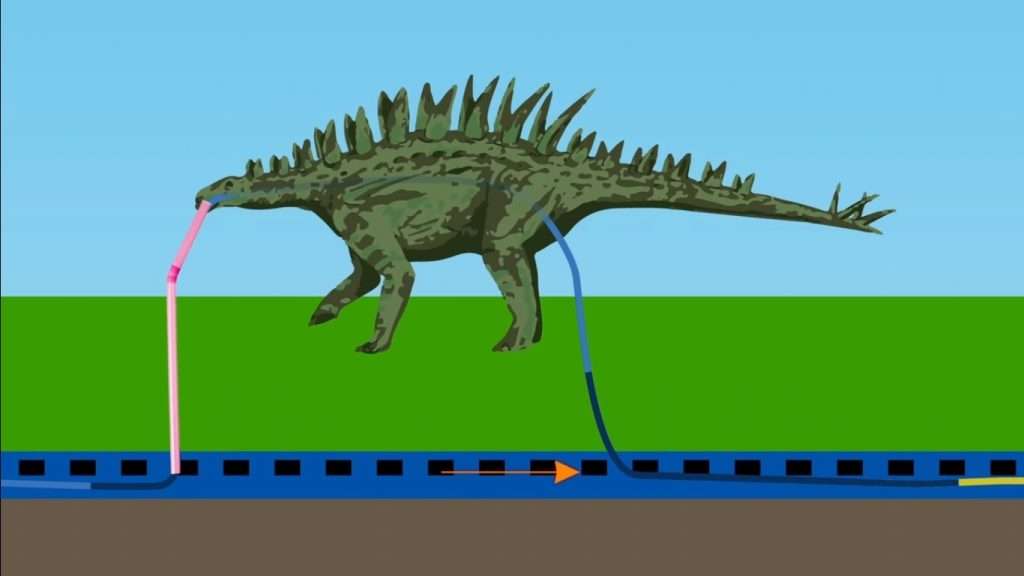 According to scientists, nearly all of the water on Earth is dinosaur pee.
According to the movie, precipitation moves around 121,000 cubic miles of water around the planet each year. Dinosaurs ruled over the Mesozoic period for 186 million years, which gave them plenty of "time to consume a lot of water."
According to the movie, "nearly every single molecule has been drunk by a dinosaur," even if most of the water molecules in an eight-ounce glass have never been eaten by another human. Like humans, dinosaurs drank water, then threw it all out and started again. This indicates that most of the pee from these enormous beasts is being consumed by us, who have only been around for 200,000 years.
The Earth receives approximately 121,000 cubic miles of water per year, which is equivalent to 42 Superior Lakes. The ocean, lakes, and rivers carry this amount of water, and it is also stored underground or ingested by people and animals.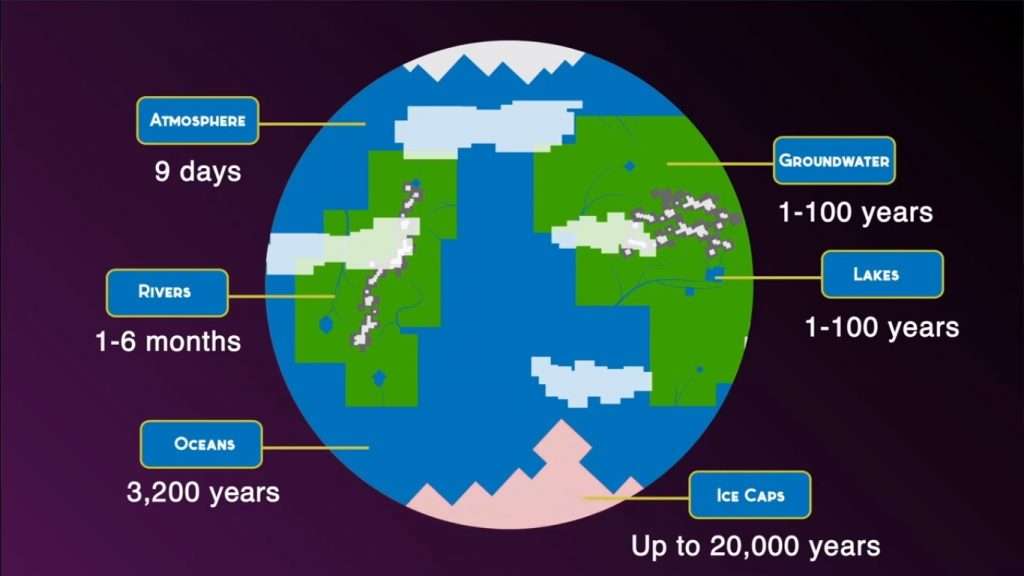 We currently drink the same water that dinosaurs once did, according to Steve Maxwell and Scott Yates' book "The Future of Water: A Startling Look Ahead." "Burning fossil fuels makes them extinct completely." Still, "The Daily Mail's reporting was followed by the authors."
Meanwhile, Charles Fishman asserted that water molecules are extremely durable and may be millions of years old in the book "The Big Thirst." Every glass of water we drink, according to Fishman, contains a significant amount of water that "has already passed through a dinosaur and come out the other end."
How was water created on Earth?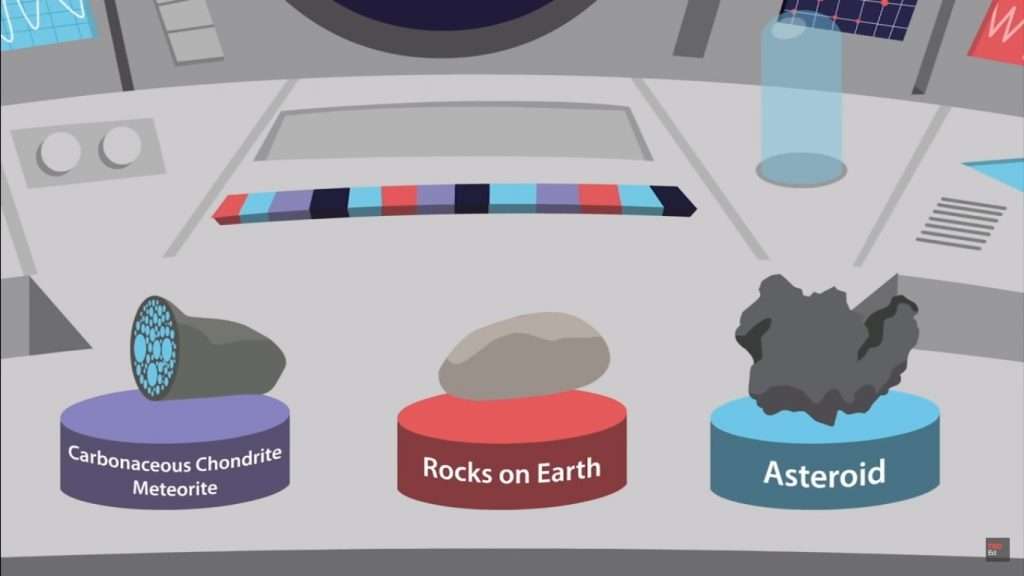 More than 70% of the surface of the world is covered by water, which constantly circulates from the oceans and rivers to the clouds and then back to the ground as precipitation. It encompasses us and even comprises about 60% of human bodies. However, where does water come from given its existence?
Zachary Metz examined the formation of water in his TED-ed talk "Where did Earth's water come from?" A water molecule is made up mostly of two elements: hydrogen and oxygen. Helium is thought to have been created when hydrogen atoms are forced to unite under extreme pressure near the Earth's core. New elements spread throughout the universe after stars burst into supernovas and bonded to form substances like H2O.
The date that water first entered the Earth is a more important subject to consider. One idea holds that minute amounts of water were present when Earth's rocks originated. Then it evaporated back into space as a result of the high temperatures.
For hundreds of millions of years, molten rock at the Earth's core released volcanic gases that trapped fleeing water and helped to develop the atmosphere. In the meantime, scientists also thought that ice-bearing comets or asteroids that bombarded the globe for millions of years delivered a lot of water back to the Earth.
Recent research, however, has cast doubt on this theory because it was found that carbonaceous chondrite meteorites, which formed shortly after the solar system formed, contained water and had the same mineral chemical composition as rocks from the Earth and an asteroid that was the same age as the Earth. This shows that even without an atmosphere, a significant amount of water had already accumulated.
How does water move throughout our planet?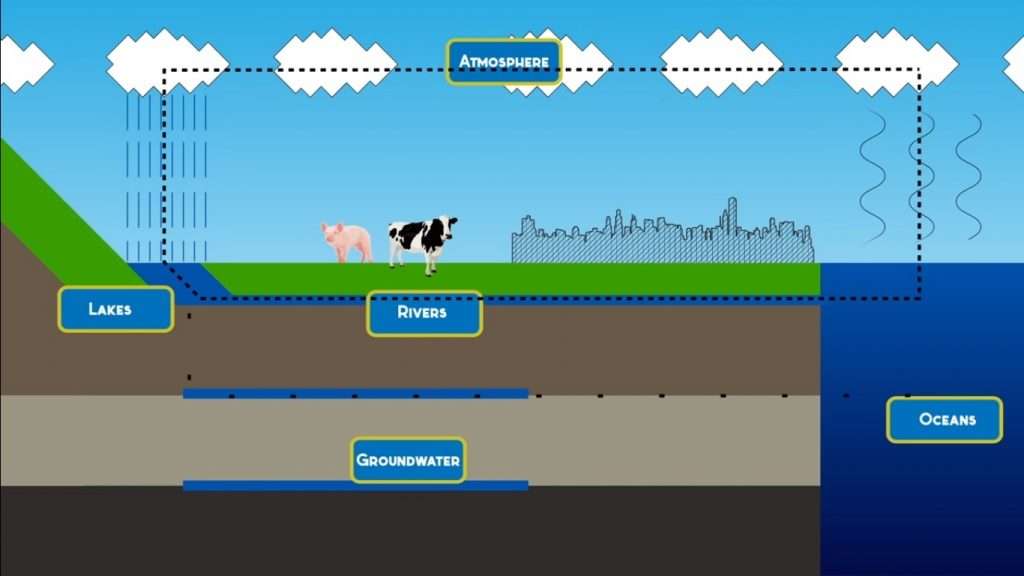 According to science, water has never left the Earth in the 3,800 million years since the first indications of its presence. This indicates that the water that was present 230 million years ago, when dinosaurs first appeared, is the same liquid that humans drink today. We do indeed use the same water that was used in Jurassic World.
All of the water on Earth has been used and reused since the dawn of time, regardless of where it is located. The water cycle is a continuous process in which water changes from a liquid to a solid or gas and then moves through different parts of nature where it is cleaned before being sent to a new area.
Daniel Nolasco, a board member for the International Water Association, calls the reused water "dinosaur pee." Unfortunately, humans use water in ways that harm the planet's ecosystem, unlike dinosaurs. People get water from the ground, clean it with chemicals, and pump it through residential and agricultural areas, where human waste often messes it up.
Both humans and dinosaurs depended on water to survive. Therefore, it is essential to start safeguarding the water supply for the future.
---
So, when you turn on your shower, the hydrogen and oxygen atoms that come out may have been inside a dinosaur at some point. As a result, it's hard to tell if they're related to the diplodocus's bladder or not, given how frequently they interbred. Still queasy? You don't want to imagine what happened to all the dinosaurs.
But we don't want to ruin everything for you. There is a good likelihood that some of the water we drink today may have trickled through a dinosaur at some point in the past, but estimating how much would require a lot of guesswork. It would probably be wiser to choose a dinosaur as your pet.
---
Source: Dailymail, Wikipedia | All the information and photo credit goes to respective authorities. DM for removal please.
---
She's wonderful and gorgeous: Yukon gold fields reveal frozen baby woolly mammoth