Spying has its roots in the past. When Sun Tzu wrote "The Art of War," he said that one who knows the enemy and knows himself will not be in danger in a hundred fights. Also, Joshua sent two spies into Jericho before he fought his way into the land of Canaan in the Bible. They used espionage in ancient Greece and Rome, too.
The men and women who work as spies learn about subterfuge and other ways and tools of the trade. Many are idealists, but some do it for the money and have no morals or core beliefs about it. It's not just that some have been very good at their job. Some have been very bad and have become famous because of their very public trials. A lot of people are called heroes in the country they were obedient to.
These famous spies in history are not all. These aren't necessarily the best spies, but they are some of the most well-known because they were caught. Because many successful spies are kept out of the public eye, we probably don't know about many of them.
Famous spies in history
Jonathan Pollard
Cher Ami
Mata Hari
Francis Walsingham
Cecile Pearl Witherington
Julius & Ethel Rosenberg
Nancy Wake
Aldrich Ames
Shi Pei Pu
Virginia Hall
Earl Pitts
Anna Chapman
John Walker
Robert Hanssen
---
Jonathan Pollard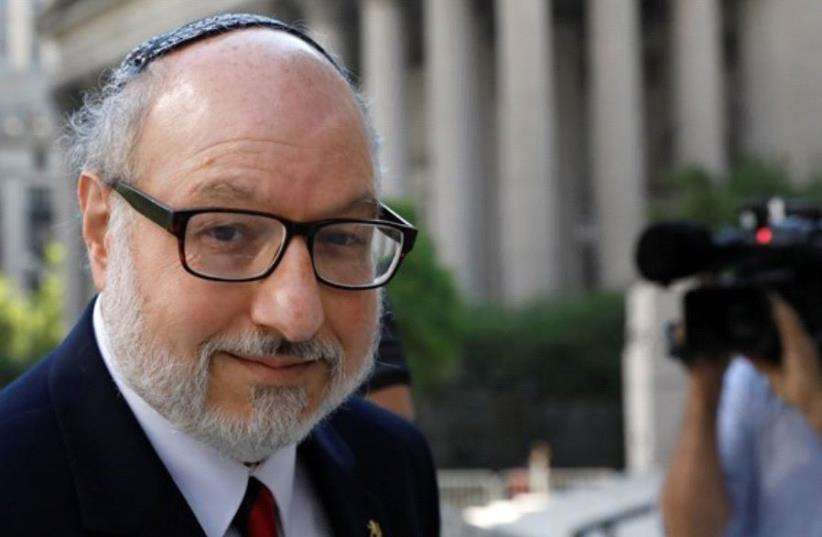 One of famous spies in history, Pollard was a Jewish American who worked for the Navy as a civilian intelligence analyst. He got a life sentence in 1987.
An American spy named Jonathan Pollard, who has been convicted of selling classified information about the United States to Israel, has been released from prison in North Carolina 30 years after being caught. Pollard was released from prison in Butner on November 20, 2015. One of the most high-profile spy stories in modern American history came to a close with his release. It was an extraordinary case of espionage that made U.S.-Israeli relations a little rocky.
Pollard became an Israeli citizen while he was in prison. Pollard has a lot of supporters who say he was punished too much for things he did on behalf of an ally. U.S. officials, on the other hand, have always thought that his sentence was right.
Cher Ami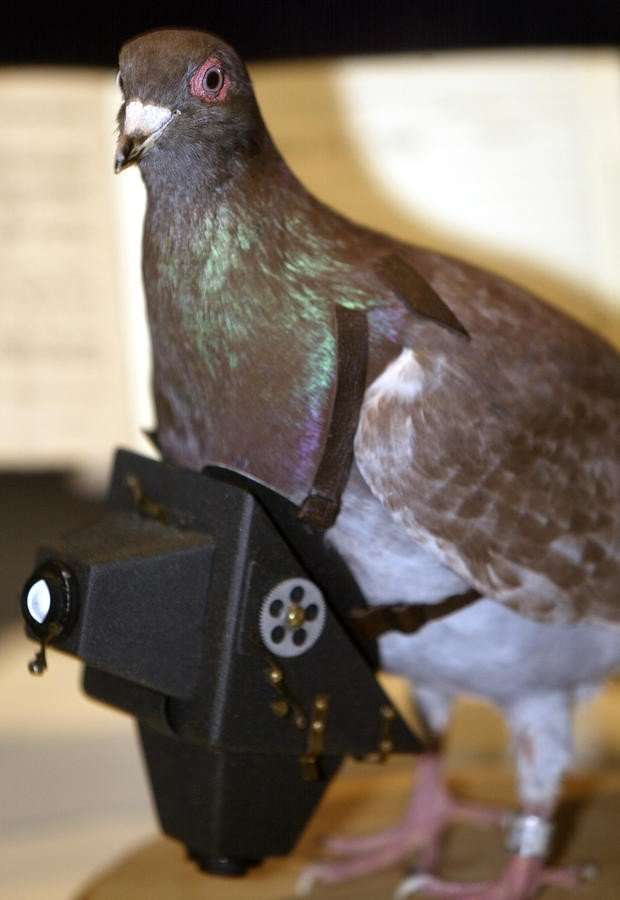 During World War I, carrier pigeons were critical. Cher Ami, whose name means "Dear Friend" in French, was perhaps the most revered of these pigeons. In the early 1900s, she carried 12 crucial messages, but it was her work in 1918 that saved lives. Major Charles Whittlesey released the pigeon with a letter appealing for rescue during a fight that trapped more than 200 Americans behind enemy lines. Cher Ami flew through enemy and friendly fire to deliver the note, earning her a Croix de Guerre medal for her valor.
---
Mata Hari
Margaretha Geertruida Zelle, better known by her stage name Mata Hari, was a spy during World War I and is one of famous spies in history and elusive spies.
Army captain Georges Ladoux engaged the exotic dancer to provide military intelligence from her German government and military clients to the French. Hari was killed by a French firing squad in 1917 after being accused of being a double agent.
---
Francis Walsingham
c1532–1590 Thomas Cromwell, step aside; Walsingham was the greatest Tudor spymaster. He was Elizabeth I's principal secretary and a devout Protestant who made it his mission to eradicate Catholicism by any means necessary.
As a one of famous spies in history, His records was impressive: he intercepted communications, hired experienced seal forgers, and ordered the torture and murder of Mary, Queen of Scots, as well as a slew of other accused conspirators. She would have been known as Bloody Queen Elizabeth if history wasn't generally written by the winners.
---
Cecile Pearl Witherington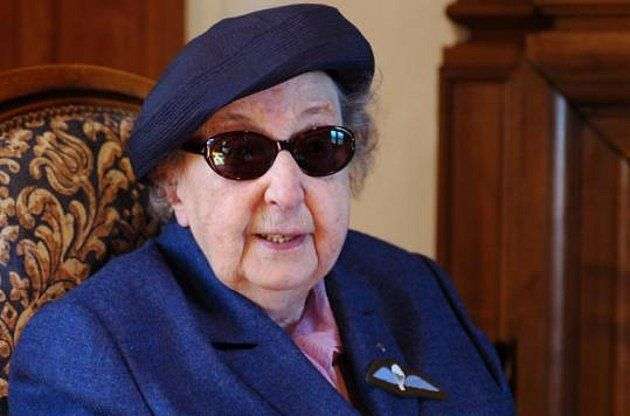 Cecile Witherington, one of famous spies in history (also known as Genevieve Touzalin or Pearl Cornioley) was born in Paris to British parents and aspired to help France escape German domination during World War I. In 1943, Witherington, a Special Operations Executive, began working as a covert courier carrying munitions into France.
When her superior was imprisoned, she seized command of his troops and fought the Germans for 14 hours. Her fighters were responsible for the deaths of almost 1,000 German soldiers, as well as the capitulation of another 18,000. The Nazis offered a prize of one million francs for her death. However, the bounty was never paid. Witherington lived to be 93 years old.
---
Julius & Ethel Rosenberg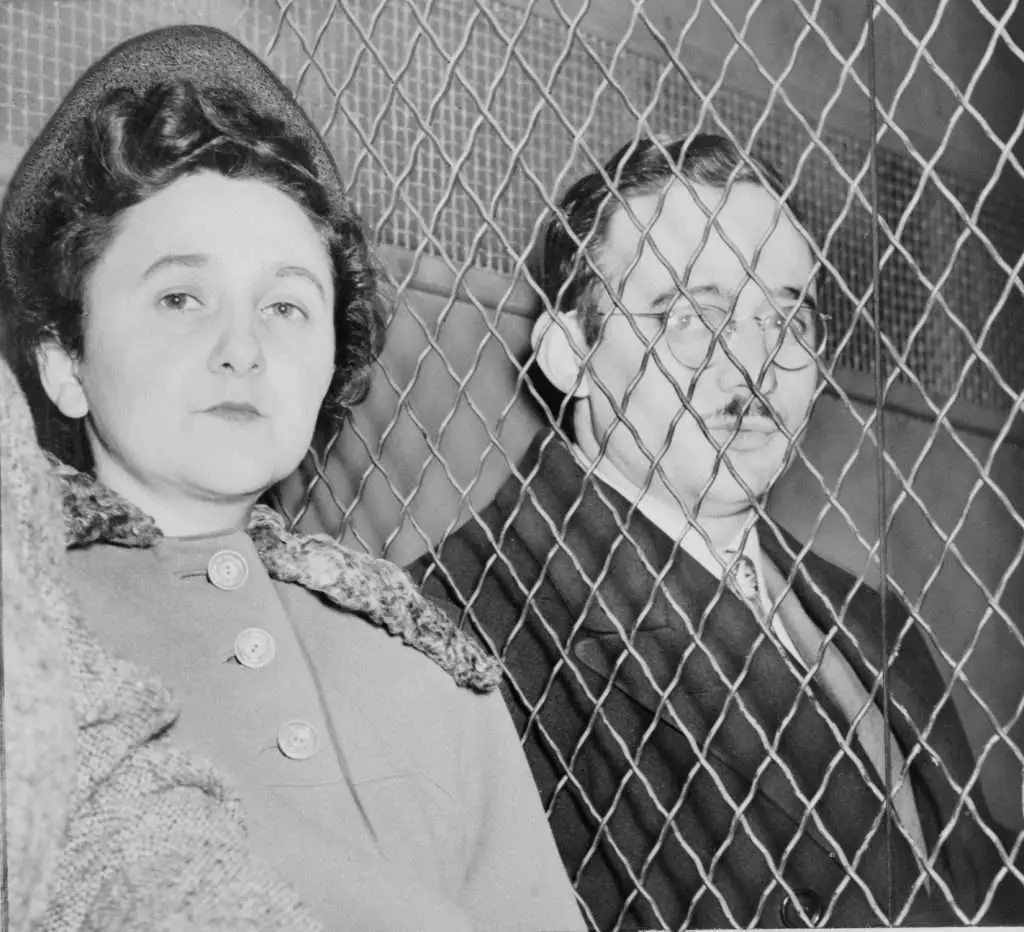 In the mid-nineteenth century, Julius was an engineer and Ethel was an aspiring actress. Both were members of the American Communist Party, but Julius Rosenberg quit the organization in 1943 to pursue a career as a spy.
Julius's brother-in-law was arrested on suspicion of spying in 1950, and during his confession, he mentioned Julius, which led to Rosenberg's imprisonment. Despite the fact that it is unclear if Ethel was a co-conspirator, she was arrested and charged with espionage. Officials expected Julius to confess after her detention, but they were mistaken.
The couple maintained their innocence and were sentenced to death by electric chair in 1953. During the Cold War, the Rosenbergs were the only Americans to be executed for espionage.
---
Nancy Wake
One of famous spies in history, Nancy Wake, a New Zealand-born journalist, joined the French Resistance in the early 1940s to assist British soldiers fleeing France. When the Gestapo learned of her acts, they set out to apprehend her. Because of her elusive demeanor, she was dubbed "the White Mouse" by the organization.
Wake fled France for the safety of Spain, expecting to be joined by her husband, Henri Fiocca. Wake returned to France in 1944 to organize an assault against Gestapo headquarters and German armament manufacturing after learning that her husband had been shot by the Gestapo. Wake received many medals of honor from France and America after the liberation of France.
---
Aldrich Ames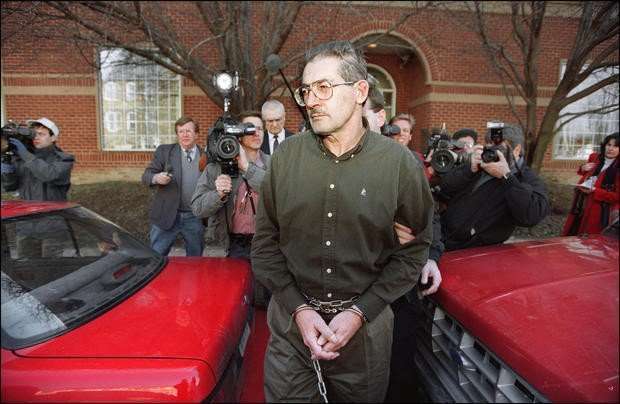 Aldrich Ames, a former CIA agent, turned against his nation when he ran into financial difficulties. Ames provided intelligence to the Soviet Union in the 1980s. If it hadn't been for the purchase of a mansion and expensive cars, as well as strange phone records, he may have gotten away with it.
According to the US government, Ames' actions resulted in the arrest and execution of Russian officials who had been recruited as spies for the West. He is currently incarcerated in a federal prison for the rest of his life. He is still one of famous spies in history.
---
Shi Pei Pu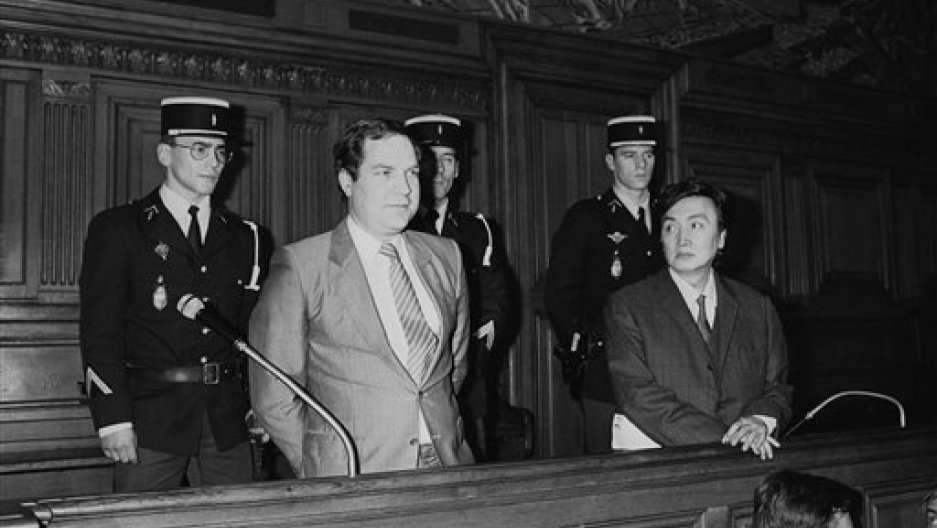 Bernard Boursicot, a French embassy clerk in Beijing in 1964, fell in love with an opera diva named Shi Pei Pu. The performance was a man who pretended to be a woman. Shi Pei Pu faked to give birth to Boursicot's kid, a baby she had acquired from a hospital, to keep up appearances.
Boursicot lavished Shi Pei Pu with presents and confidential information during the course of their 20-year relationship. Shi Pei Pu was caught and sentenced to six years in prison for supplying the materials to the Chinese Secret Service, of which he served 11 months. The play and film "M. Butterfly" were based on the story.
---
Virginia Hall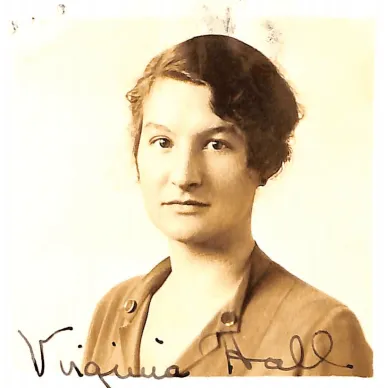 Virginia Hall, popularly known as "Artemis," gave sensitive German information to the US during World War II. She aided the French Underground and worked with the British Special Operations Executive and then the CIA. The Gestapo dubbed Hall, America's first female spy, the "most hazardous of all Allied spies." Because one of her legs was severed at the knee, Hall was dubbed "The Limping Lady." and she became one of most famous spies in history.
---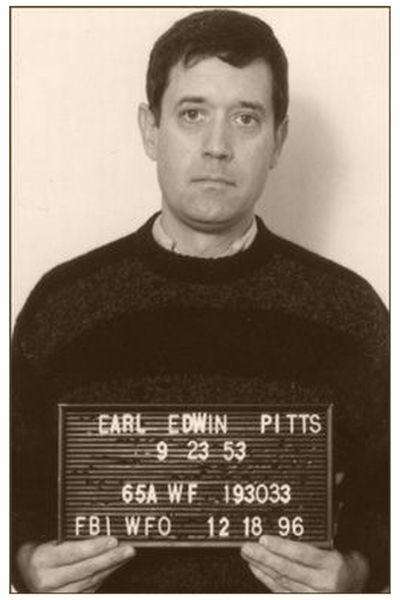 Earl Pitts
Earl Pitts, a former FBI agent, sold information to the KGB and continued to do so after the Soviet Union came apart. Before US intelligence discovered his operations and detained him in 1996, he had made more than $220,000. He was sentenced to 27 years in jail by a federal judge, which was a significant increase over the prosecution's request. "You betrayed your country, you betrayed your government, your fellow workers, and all of us, truly," the judge told Pitts after the ruling.
---
Anna Chapman
In the early 2000s, Anna Chapman was a member of a ring of spies based in the New York region. The FBI had been looking into her for years before arresting her and ten others in 2010, and trading them for four Russians convicted of spying for the US.
Back in Russia, Chapman received celebrity status. She worked as a lingerie model and joined a board associated for President Vladimir Putin's party and became one of famous spies in history.
---
John Walker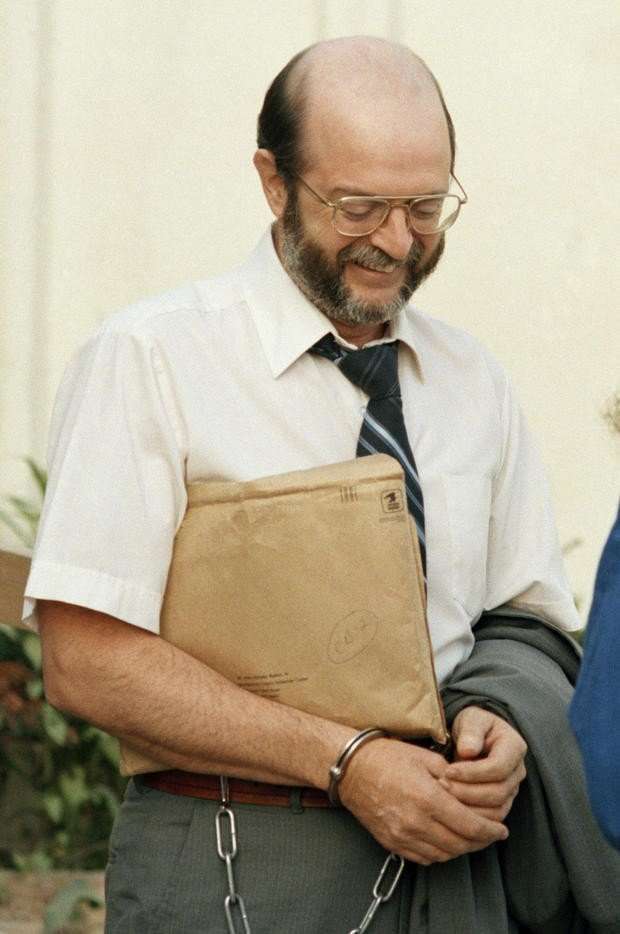 From 1967 through 1985, John A. Walker, Jr. and his son, Michael, both Navy officers, supplied critical information to the Soviet Union. Walker's shady operations allowed the Soviets to decrypt military communications and track down US submarines at any moment.
Many consider John Walker's activities to be the most serious security violation of the Cold War era. Walker would only agree to plead guilty if his kid was given mercy for his tiny role in the crime. Walker was sentenced to three life terms in prison and died there in 2014.
---
Robert Hanssen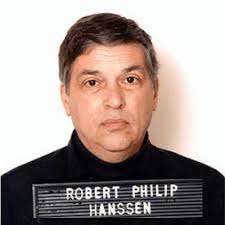 One of famous spies in history, Hanssen began his espionage career in 1979, working for the FBI while spying for the Soviet Union. During the Cold War, he is claimed to have received more than $600,000 in remuneration (including cash and diamonds) for intelligence delivered to the Soviets. When his wife spotted him with confidential documents, she persuaded him to cease spying, but that didn't last long.
Four years later, Hannssen was back to espionage. In 1999, he switched from the KGB to Russian Intelligence, but in 2001, he was detained while performing a drop. To avoid the death penalty, he pleaded guilty and was sentenced to 15 years in jail.
---
Sources: Wikipedia, The Guardian | All the information and photo credit goes to respective owners. DM for any removal please.
---
Related: This man story. Ever dream this man?