"A Match Made in Hell": How Robert Thompson and Jon Venables Became Killers When They Were Just 10 Years Old
Robert Thompson and Jon Venables kidnapped 2-year-old James Bulger in Bootle, England, on February 12, 1993. They then tortured and murdered him, then dumped his body on railroad tracks.
At first glance, Robert Thompson and Jon Venables appeared to be two regular 10-year-olds. In 1993, however, these two British guys turned cold-blooded murderers, murdering a toddler. Their youth, along with the heinousness of their crime, stunned the United Kingdom.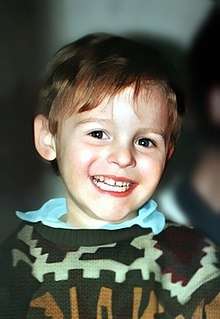 Robert Thompson and Jon Venables kidnapped James Bulger, a 2-year-old boy, from the New Strand Shopping Centre in Bootle, England, on February 12, 1993. They then took him to Walton in Liverpool, where they tortured him, beat him to death, and then dumped his body on a railway track to make his murder appear accidental.
Initially, officials believed Bulger had been kidnapped by an adult, but CCTV evidence showed the horrifying truth: he had been kidnapped by two children. Bulger was discovered a few days later on the same train track where his assailants had left him. The train had ripped his body in half.
Soon after, an anonymous caller informed police that Thompson and Venables were responsible for Bulger's murder, indicating that both boys had been missing from school on the day of Bulger's disappearance and that Venables' jacket may have contained incriminating evidence. Both boys were quickly apprehended, and it wasn't long before they turned on each other.
The 10-year-old killers' crimes shocked the United Kingdom. Despite the passage of nearly three decades, the story of Robert Thompson and Jon Venables continues to stun. However, their journey did not come to an end in 1993.
Background of Robert Thompson and Jon Venables family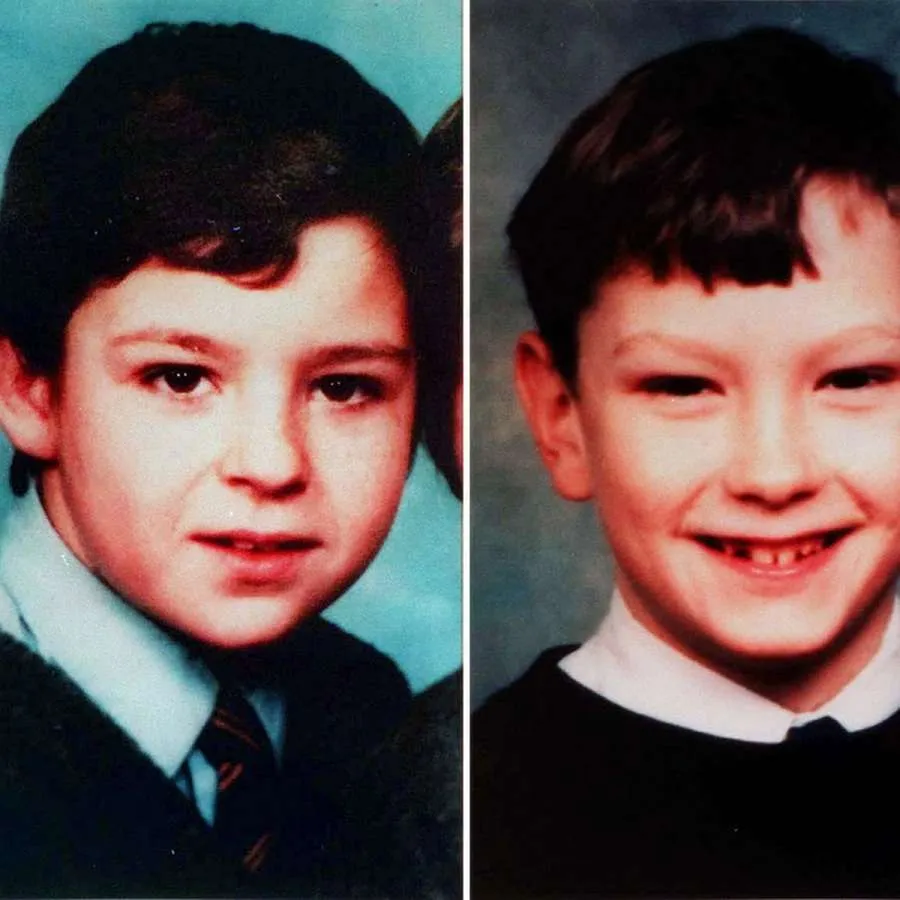 Robert Thompson and Jon Venables both had a rocky start to their careers. Thompson was born on August 23, 1982, in Liverpool, England, the fifth of seven children. When he was young, his father left the family, which made his depressed mother drink and even try to kill herself.
Venables, like Thompson, was born in Liverpool on August 13, 1982, just a few days before Thompson. Venables' parents were divorced, just like Thompson's. Despite the fact that Venables' father was still alive, his mother was known to be "harsh" with the little lad. She was also said to be a "loose" woman because she was often seen with different men.
How James Bulger was kidnapped and killed by Robert Thompson and Jon Venables
Thompson and Venables were good friends by the time they skipped school together on February 12, 1993. Even though they had a reputation for breaking the law, most of the time they did small crimes like stealing small things from stores and throwing them down mall escalators.
However, on that fateful day, the two lads would take their crimes to a new level, kidnapping and murdering a youngster. Surprisingly, James Bulger wasn't the only child they went after on that particular day. They tried to separate a three-year-old girl and her two-year-old sibling from their mother first. Despite their failure, Thompson and Venables didn't give up.
Bulger was recognized in a butcher shop and apprehended. Denise Fergus, Bulger's mother, had let go of his hand briefly to pay for groceries, only to glance down in panic and discover that her child had vanished. Fergus subsequently admitted, "I shouldn't have let go of his hand." "That was the biggest blund I've ever made." "I shouldn't have let go of the reins."
At 3:42 p.m., security cameras captured the three toddlers heading outdoors. Fergus had already notified mall security, who had made many statements to shoppers about the missing child by that point. However, there was no sign of the youngster by 4:15 p.m., and he was soon reported missing to the police. Denise Fergus and Ralph Bulger, her then-husband, were worried sick.
Meanwhile, Robert Thompson and Jon Venables escorted the toddler away from the mall and into a different town. Many people on the street thought that the three boys were brothers, but others were worried about the way Thompson and Venables treated Bulger badly.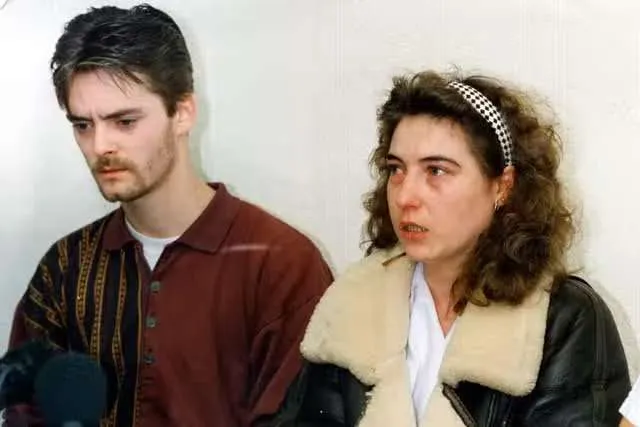 The bigger lads allegedly roughed up Bulger in broad daylight, kicking, hitting, and shaking him, according to witnesses. While other people approached the lads to ask them a few questions, they all continued on their way, perhaps believing Bulger was being transported home or to the police station. Many of them afterwards expressed sorrow over their inaction.
Thompson and Venables ultimately made their way to Walton, near a railway track. They splattered stolen blue paint in Bulger's eyes there. They then slammed bricks and stones into him, stomped on his injured body, and jammed batteries into his mouth. Finally, they slammed a 22-pound iron bar into Bulger's head. That single strike resulted in ten skull fractures.
Bulger had suffered a total of 42 severe injuries by the time he died. The toddler's final words were heartbreaking: "I want my mother."
Following Bulger's murder, Thompson and Venables dumped his body on a railway track to make his death appear unintentional. Despite the fact that a train arrived, severing Bulger's body in two, it was clear that his death was not an accident. Two days later, his body was discovered by a group of terrified teenage boys who were playing in the neighborhood.
The 10-Year-Old Killers and How They Were Apprehended
While James Bulger's kidnapping was caught on camera, authorities had few leads for possible perpetrators. Furthermore, they mistook the kidnappers for 13 or 14-year-olds, which threw them off track.
However, when they combed through the lists of students who had been missing from school that day, they received an anonymous phone call accusing Venables and Thompson of the murder. Both lads had been absent that day, and Venables had been observed with blue paint on his jacket (the same color that had been used to blind Bulger during his torture).
The cops went to both guys' houses right away. They discovered not only blue paint on Venables' jacket but also blood on Thompson's shoes.
On February 18, 1993, a little more than a week after the murder, Robert Thompson and Jon Venables were apprehended. Thompson initially disputed everything. Venables, on the other hand, didn't take long to confess. "I did kill him," Venables said quickly. "Will you tell her mother that I'm sorry?"
He worked hard not to incriminate himself when chatting with the interrogators, but he failed when he described what James Bulger was wearing on the day he was killed in detail.
"As far as I'm concerned that day…" Detective Phil Roberts stated after questioning Thompson and Venables. "I looked evil in the eyes."
"They were a match made in hell," Roberts concluded. A natural anomaly I genuinely believe they went out that day to kill. And I'm afraid they would have hit again if they hadn't been arrested. "
Despite the fact that both boys killed Bulger, Roberts believed Thompson was "in command." Roberts wasn't the only one who felt this way. During the murder trial in November 1993, Thompson was portrayed as the leader and Venables as the follower. This was mostly because Venables was more emotional than Thompson, who seemed to be completely unaffected.
Meanwhile, court-appointed psychologists claimed that Thompson and Venables were both aware of right and wrong. They also stated that neither of the boys were sociopaths. Psychiatrists, on the other hand, were unable to uncover a motive for this heinous act. The motive has remained a mystery to this day.
Robert Thompson and Jon Venables were convicted of the kidnapping and murder of James Bulger on November 24, 1993, making them the youngest convicted killers in modern British history. Both boys were sentenced to prison until their 18th birthdays, when they will be reviewed.
What Has Happened to Robert Thompson and Jon Venables?
Venables was held in the Red Bank security unit in St. Helens, Merseyside, from 1993 until 2001. He allegedly told his fellow convicts that he was a car thief while incarcerated there. He was imprisoned near Manchester at Barton Moss, where he developed an interest in art and theater.
In June 2001, both Venables and Thompson were freed at the age of 18. They were both given new identities as a result of the nationwide outcry surrounding their case. Since then, the two men's paths have diverged dramatically.
Despite the fact that Thompson was suspected of being the mastermind behind the James Bulger murder plot, he has never committed another crime after his release. Despite the fact that little is known about his current whereabouts, he is said to be in a steady relationship with a man who is well aware of his past.
Venables, on the other hand, has been sent back to prison more than once. The most recent time was for having child pornography and a "pedophile guidebook" that explained in horrible detail how to sexually abuse young girls.
Venables was arrested in 2010 and sentenced to prison for possessing photographs of child abuse, although he was released in 2013. In 2017, he was arrested for the same offence for the second time. In 2018, he was sentenced to 40 months in prison after confessing to having over 1,000 child abuse photographs and a pedophile guidebook in his possession.
Venables was most recently denied parole in September 2020. He was then informed that he would have to wait another two years before becoming eligible for parole. Venables, however, does not want to be released, according to some reports, partly due to fears of re-offending and partly due to his inability to stay away from drugs.
Ralph Bulger, James Bulger's father, believes that if Venables were released now, he would be in danger of killing again. In response to the parole board's decision, Ralph Bulger stated, "I believe the only way to prevent him from killing another baby like James is to keep him behind bars for life." "How can anyone believe this creature will ever be safe to live among us?"
---
Detainment, a short film, was nominated for Best Live Action Short Film at the 91st Academy Awards in January 2019. The film is based on transcripts of Thompson and Venables' police interviews after their arrests. Bulger's mother, who was not consulted before the film's publication, slammed the nomination. Bulger's mother circulated a petition to remove the film from the list of nominees. The film's director, Vincent Lambe, claimed he would not pull the film because "it would contradict the point of making the film."
---
Credit: Wikipedia | Thenetline All the information and photo credit goes to respective authorities. DM for removal please.
---
Read More>>> Kitterman Murders : The Town Folks Wanted the Death Penalty