The 1965 Chevrolet Chevelle Z16 was a high-performance version of the Chevelle, a mid-sized muscle car produced by Chevrolet. It was equipped with a powerful V8 engine and performance-oriented suspension and brakes, making it capable of impressive acceleration and handling. The Z16 package was only available for the 1965 model year, and it is considered a rare and collectible car today.
1965 Chevrolet Chevelle Z16 SS396
Only 200 of these cars were produced in 1965 and their purpose was to promote the upcoming SS396 option that following year in the '66 Chevelle that Chevrolet was going to put in mass production. These cars were only intended for newspaper editors, magazine editors, VIP individuals that had the means to promote the car and give the car enough exposure.
Also individuals that had the means to drag race it and display the awesome car which car had a lot of power for 1965. It was rated 375 horsepower. The engine designation on this car is at L37 which is 396 375 horsepower, not to be confused with the L78 the following year which had a solid lift cam mechanical if these cars had hydraulic cams.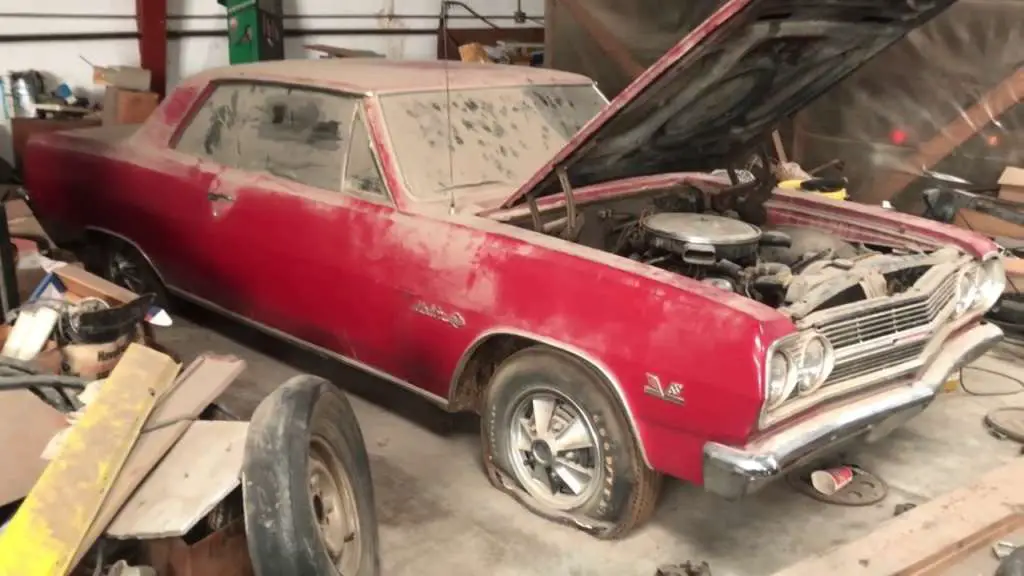 The RPO Z16 came with the host of standard options. Some of them included 11 inch heavy-duty front brakes, power brakes, power steering, am/fm multiplex stereo radio, four speed, and they were only available in three colors and one though on front of you is regal red, crocus yellow and tuxedo black.
Cliff Gottlob: The Original Owner's Story
Cliff Gottlob has lived in rural Kansas most of his life and has a long list of military and automotive racing accomplishments as well as many mechanical engineering innovations. "1960 was a very big year for me. I was just a young underage teen when I set the world quarter-mile speed record in Alton, Illinois in a 1959 Corvette with a 283 cid, 290 horsepower fuel-injected engine at 12.01 seconds and 112 mph," says Gottlob. The new record thrashed the previous record by more than 2 seconds, catching the attention of Ralph Miller who was the zone manager of the Midwest Division of Chevrolet Motor Division in 1960.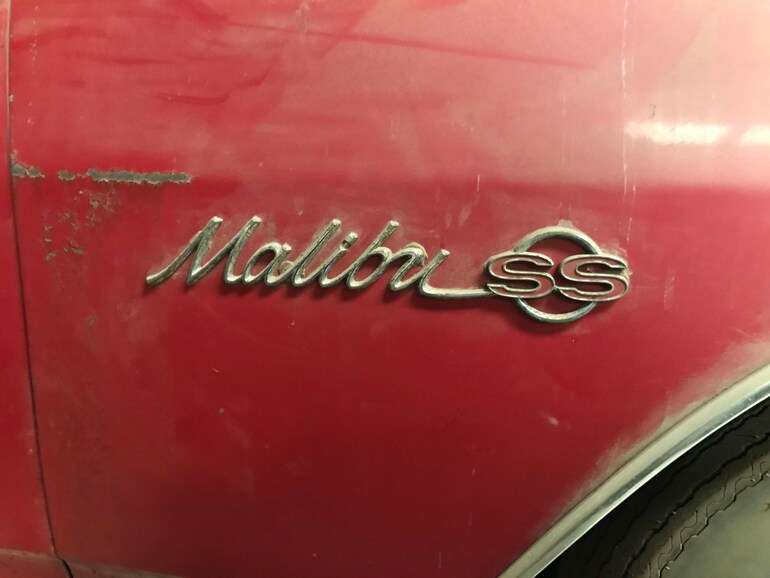 The news of the unbelievable feat spread and within a few days Ralph Miller received a call from Ed Cole, then CEO of Chevrolet Motor Division. Ed Cole reached out to Ralph Miller in order to request a meeting with the teenage phenom Gottlob. After Miller explained the details of the call to Gottlob he was ecstatic. Cole and Miller then arranged for an all-expenses paid trip to the General Motors headquarters in Detroit for Gottlob.
"I will never forget riding the elevator up to the 13th floor and walking into the office and meeting the CEO of Chevrolet Mr. Cole who was the father of the 1955 Chevy, and Vince Piggins who was Chevy's Manager of Product Performance," Gottlob explains. "After agreeing to reveal my secret enhancements to the 1959 Corvette, they arranged to send me a 409 cid engine for research and development in exchange for my experimentation data. They also used my enhancements to the 283 engine in the 1959 Corvette as a baseline blueprint for the 1961 283 cid, 315 horsepower engine," says Gottlob.
The 409 was sent to Tubbs Motor Company in Arkansas City, Kansas for Gottlob to pick up. Tubbs Motor Company also donated a 1961 bubble top Chevrolet to the research and development cause. Gottlob transplanted the new 409 engine into the 1961 Chevy and began experimenting at the drag strip.
"Ford Motor Company got wind of my research car and sent an experimental 406 cid Ford engine from California to Oklahoma City, to challenge my 1961 Chevy in a best two out of three drag race," says Gottlob. "We ended up racing three times and I beat them handily all three times." Gottlob sent his winning recommendations for improvement to the 409 cid engine back to Vince Piggins for further Chevrolet development. Piggins used this data to derive baseline specifications for the 409 cid production engine and these specifications were used in mass production for the 1962 models.
In 1961, Gottlob was drafted into the U.S. Army and received five engineering degrees in Germany, while completing many 30 day temporary duties in Southeast Asia from 1961 through 1965. "My trio of Chevrolet executive friends Ed Cole, Vince Piggins, and Ralph Miller stayed very loyal to me while I was in the Army," says Gottlob. "They made sure to keep me posted on all the racing activity taking place back in the U.S."
In 1965, Ralph Miller became aware of Gottlob's discharge from the Army growing near and sent him all the sales brochures for the 1965 Corvette featuring the debut of the 396 cid big-block engine. Gottlob responded quickly through mail correspondence and directed Miller to order the Corvette. A few weeks later, Gottlob receives more correspondence from Miller and it contains sales brochures for a special 200 unit production run of the 1965 Chevelle 396 Z16.
"I wrote back and told Ralph I would rather have the Chevelle because of the special low production," says Gottlob. "I actually ended up having to sell the Corvette without ever laying eyes on it in order to get the special Chevelle. I found out later that Vince Piggins had made sure that I got the very first 1965 396 Corvette and it's worth a fortune today."
After agreeing to test Goodyear tires on the car for an additional discount, Gottlob took delivery of the Regal Red 1965 Z16 Chevelle in April, 1965 at Tubbs Motor Company in Arkansas City, Kansas. The first 20 1965 Z16 Chevelles were designated to certain dignitaries and Gottlob's Chevelle was number 11. "It was my understanding that Chevrolet needed to produce 200 units in order to be legal to run the Z16 Chevelle in the Daytona Citrus 250," Gottlob explains. "I'm not sure if that race ever took place, and I also heard the two prototype Z16 Chevelles were crashed on the racetrack during testing."
It's a general consensus among Chevelle enthusiasts that the final production figure for the 1965 396 Z16 Chevelle was 201 units, plus two prototypes assembled in Baltimore, Maryland. It has been rumored for many years that there was a single convertible model assembled, but solid proof of this car doesn't exist. Whether or not the single unit was a hardtop or convertible is unknown, but we know with absolute certainty a minimum of 200 hardtop 1965 396 Z16 Chevelles were produced.
Gottlob's Chevelle was driven until 1971 and parked with 68k miles and is all original. "I built the building where it's currently parked in 1974," says Gottlob. "The car has been in its current location since 1974 and never moved."
As to his future plans for the Chevelle, Gottlob says, "I have been a very fortunate individual in my life and I have been able to accomplish many things. I even owned and drove a 1 of only 20 produced 1967 Corvette L88 427 all the way to Daytona, Florida, and raced it in the 24 hours of Daytona and took first place. Racing Corvettes is in my blood. The Chevelle on the other hand is very close to my heart.
I have had a lot of excellent offers on the car, but I'm not interested in selling the car anytime soon. I'm most likely the only original owner of a 1965 Z16 Chevelle still in possession of the car. I also promised all the guys down at the local cruise in that I would drive the "ole girl" down again someday and park it with all the other vintage cars. Driving the car again would be fun and that's what I intend to do."
---
Video from Patrick Glenn Nichols Musclecar Barn Finds
---
Patrick's note: "This car is 1 of 200 produced ultra rare 1965 Z16 396 Chevelle. I was approached by an individual that asked me if I was interested in doing another barn find for magazine and web publish. You will not believe your eyes. This car is what put the big block Chevelle on the map and the SS396 Chevelle was born. The 1970 model marked the pinnacle of performance and the 1965 model was "The Godfather" of the big block Chevelle. A true treasure no doubt."
Once this car was produced, everybody wanted a big block Chevelle and this is what started it all. Unbelievable barn find.
---
Credit: classic2018, Patrick Glenn, Cliff Gottlob, MotorTrend | All the information & photo credit goes to respective authorities. DM for removal please.
---