Famous & Weirdest Last Meal Requests
Have you ever wondered what some of the weirdest last meals chosen by death row convicts were?
What would you order as your last meal? These inmates on death row knew the day and hour of their execution and meticulously selected the last morsel of food that would enter their mouths.
Even the strangest death row last meals make sense: how do you limit yourself to tiny portions when you know it's the last meal you'll ever have? Serial killers like Steven Michael Woods place large food orders in order to make their last meals count. The last meals of the inmates are listed here, and they include everything from the nicest slices of steak to mounds of ice cream. Would you opt for a large, extravagant supper for your last dinner?
Lawrence Russell Brewer's supper is sure to be one of the most expensive. He ordered a ton of food but didn't eat a single bite, prompting Texas to cancel the "last meal." Ted Bundy's was one of the more uninteresting lunches. What did Ted Bundy eat the last time he ate? He merely ate the usual farewell meal before being executed. On the other hand, Robert Dale Conklin ordered filet mignon with sauteed shrimp and goat cheese.
We know that following questions can be raised on your mind:
We've compiled a list of some of the most peculiar and unusual decisions death row convicts have made for their last meals. Continue reading to learn about the 25 weirdest death row last meal requests.
Lawrence Russel Brewer
Age: Dec. at 44 (1967-2011)
Crime: In 2011, he was executed for the murder of James Byrd. He and two of his violent racist friends badly beaten him, urinated on him, and shackled him to their pickup vehicle by his ankles before pulling him for three miles while fully aware. Finally, a curb killed him and amputated his arm. For other inmates in Texas, Brewer spoiled the whole "final meal" scenario. After he requested this startling spread and then refused to eat a single bite, Texas outlawed extravagant final dinners.
Last Meal: Two chicken fried steaks, triple bacon cheeseburger, cheese omelet, large dish of fried okra, three fajitas, one pound of barbecue with half loaf of white bread a meat lovers' pizza, three root beers, one pint of Blue Bell vanilla ice cream, and a chunk of crushed peanut butter fudge
Steven Michael Woods
Age: Dec. at 31 (1980-2011)
Crime: Despite several requests and support from various well-known non-profits/media organizations, he was executed in 2011 for the murder of a young couple.
Last Meal: Two pounds of bacon, a huge four-meat pizza, four fried chicken breasts, two pints of ice cream, five chicken fried steaks, two bacon-topped hamburgers, fries, and a twelve garlic bread sticks with marinara on the side
Ted Bundy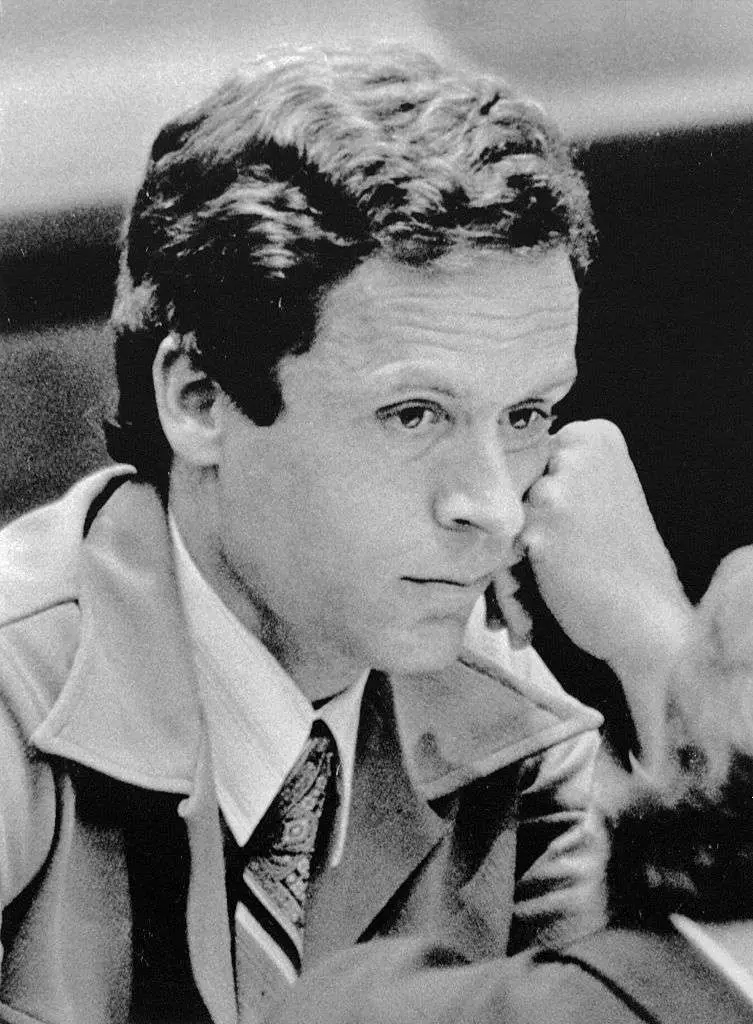 Age: Dec. at 42 (1946-1989)
Crime: During the 1970s and maybe earlier, he kidnapped, raped, and murdered a large number of young women and girls. He confessed to 30 homicides committed in seven states between 1974 and 1978 before his death. Read more about his Daughter Conceived On Death Row
Last Meal: He declined a farewell supper, so he was served the standard Florida death row fare of steak, eggs, hash browns, butter and jelly toast, juice, coffee, and milk.
Marion Albert Pruett
Age: Dec. at 49 (1949-1999)
Crime: He killed Bobbie Jean Robertson, a convenience store clerk in Fort Smith, Arkansas, and four other people before being executed in 1999.
Last meal: stuffed crust pizza from Pizza Hut, four Burger King Whoppers, French fries, fried eggplant, fried squash, fried okra, a complete pecan pie, and three two-liter Pepsi bottles Surprisingly, he pondered ordering a roast duck at first.
Dennis Bagwell
Age: Dec. at 41 (1963-2005)
Crime: Bagwell was breaking into Ronald Boone's Texas house and killing his wife Leona McBee, daughter Libby Best, and granddaughters Reba Best and Tassy Boone. McBee and Tassy had been beaten and strangled, their necks had been broken, and Tassy had been raped, according to accounts. Reba's skull was crushed with a hammer and a metal exercise bar after Libby was shot in the head.
Last Meal: Steak, fried chicken, BBQ ribs, fries, onion rings, bacon, a dozen scrambled eggs with onions, fried potatoes with onions, sliced tomatoes, a salad with ranch dressing, two hamburgers with everything, peach pie, milk and coffee, and genuine sugar ice tea
Robert Alton Harris
Age: Dec. at 39 (1953-1992)
His last words were "You can be a king or a street sweeper, but everybody dances with the grim reaper…," a quote from Bill & Ted's Bogus Journey.
Crime: He killed two innocent teen boys in the parking lot of a jack in the box.
Last Meal: A 21piece bucket of KFC, two large Domino's pizzas (no anchovies), ice cream, a bag of jelly beans, a six-pack of Pepsi, and a pack of Camel cigarettes.
Thomas J. Grasso
Age: Dec. at 32. (1962-1995)
Crime: He strangled an elderly woman with her own Christmas lights, then took $8 from her handbag and $4 from around the house before selling her television for $125. He then murdered and took an elderly man's social security check.
Last Meal: 2 dozen steamed mussels, 2 dozen steamed clams, a Burger King double cheeseburger, half a dozen BBQ spare ribs, two strawberry milkshakes, half a pumpkin pie with whipped cream and chopped strawberries, and a 16-ounce can of spaghetti with meatballs, all served at room temperature.
He then expressed his displeasure, saying, "I did not receive my SpaghettiOs; instead, I received [canned] spaghetti. I'd like the press to be aware of this."
Ronald Clark O'Bryan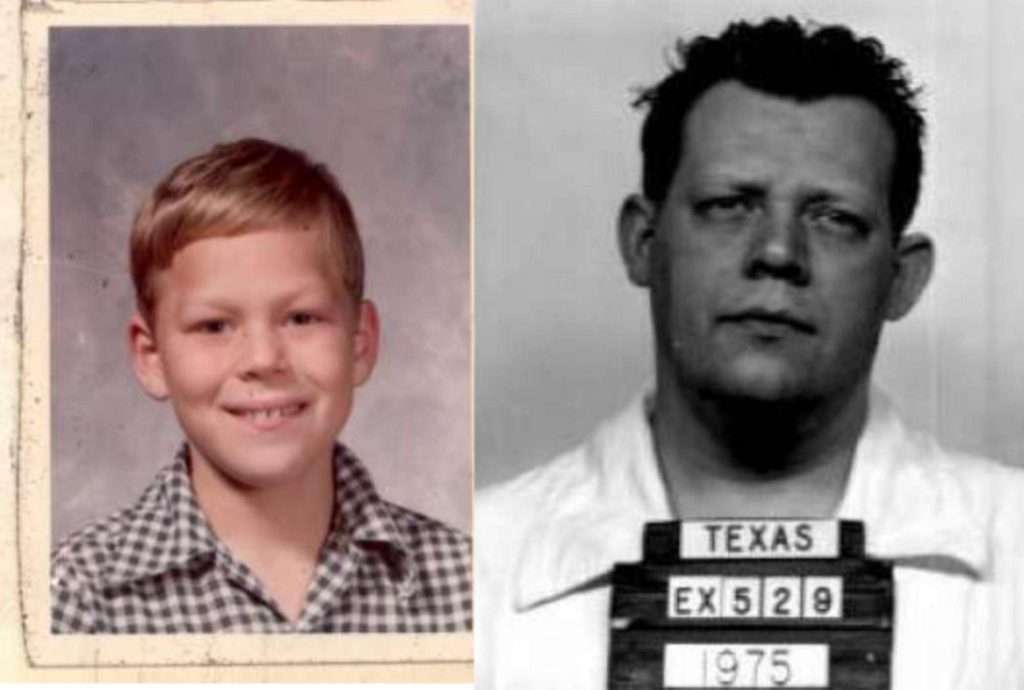 Age: Dec. at 39 (1944-1984)
Crime: He's the reason your parents constantly double-checked your Halloween treats. He used cyanide-laced chocolates to kill his 8-year-old son. He distributed four more cyanide-laced Pixy Stix, but his sad kid was the only one who died. In order to cash in on a life insurance policy, he murdered his own child.
Last Meal: T-bone steak (medium to well done), ketchup fries, whole kernel corn, sweet peas, lettuce and tomato salad with egg and French dressing, iced tea, sugar, saltines, Boston cream pie, and rolls were the last meal.
Robert Dale Conklin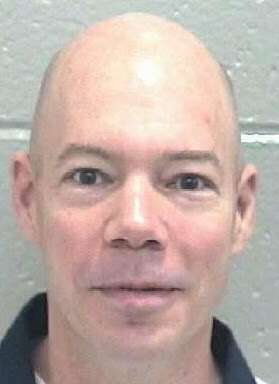 Age: Dec. at 44 (1961-2005)
Crime: He killed a man by inserting a screwdriver into his ear and twisting it around while on parole for armed robbery. The body was then dissected and pieces of it were thrown away.
Last meal: De-veined shrimp sauteed in garlic butter with lemon , filet mignon wrapped in bacon, corn on the cob, a baked potato with butter, sour cream, chives and real bacon bits, asparagus with hollandaise sauce, goat cheese, cantaloupe, French bread with butter, apple pie with vanilla bean ice cream, and iced tea
John Wayne Gacy
Age: Dec. at 52 (1942-1994)
Crime: It was carried out in 1994. 33 young boys were assaulted, murdered, and raped, with 26 of them being buried in his backyard. He's best known for disguising up as a clown and confirming many people's worries.
Last Meal: Fried shrimp, a bucket of KFC original recipe chicken, fries, and a pound of strawberries were his last meal.
Ronnie Lee Gardner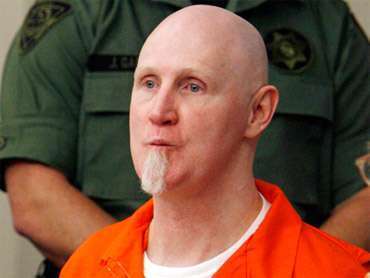 Age: Dec. at 49 (1961-2010)
Crime: He killed a man during a robbery and then killed an attorney while being escorted to a hearing for his crimes. For the first, he was sentenced to life in prison, and for the second, he was sentenced to death.
Last Meal: While viewing Lord of the Rings, I ate lobster tail, steak, apple pie, vanilla ice cream, and 7 Up bottle.
Source: Wikipedia
All the information and photo credit goes to respective owners. DM for any removal please.
Read More>>>