Way of travelling in 1900s has changed and improvised vastly over the years. Most of times seaside vacations and luxury trips were organized by the richest in society in the 19th century, but with the evolution of travel and tourism, all people are enjoying travelling and road trips in their life today. We, Shutterbulky take you back in time with 15 historical photos showing the Travelling, Trips and vacations of 1900s.
Bon-Aire Motel In Miami, Florida – 1950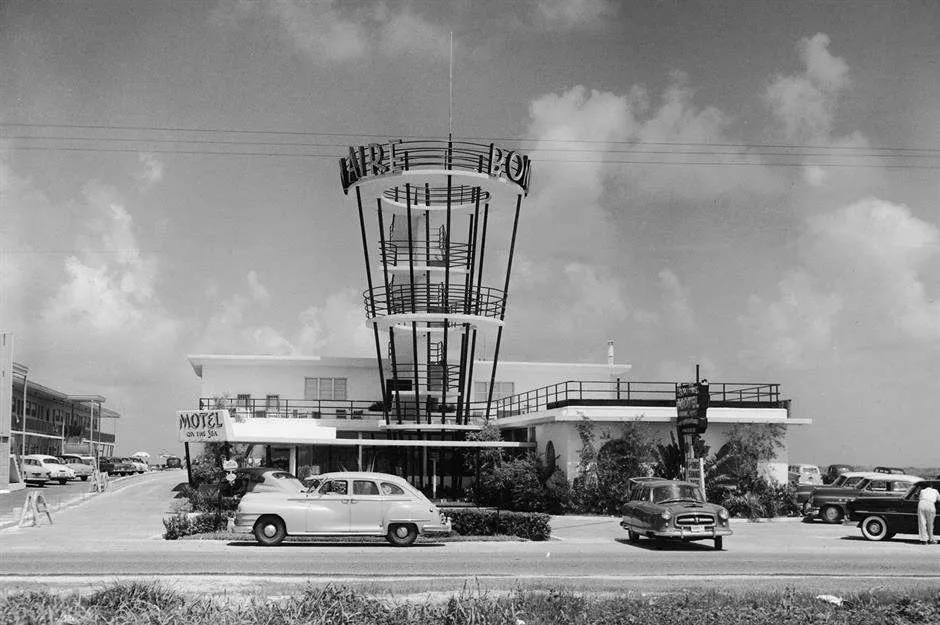 As many of Americans take to the streets during their vacations, relaxing motels and dinners have become a widespread sight on U.S. highways and streets. Bon-Aire is one of the popular among them in 1950s. These Classic "Mom-and-Pop" motels – usually marked with colorful or neon signing boards. They offer customers affordable accommodation and parking for the night, and often offer home cooking with a cafe or dinner.
Elephant Hotel Near Atlantic City, New Jersey – 1900s
In the early 1900s, the holiday season became the domain of the most privileged in society. The development of highways, including railroads, due to the Industrial Revolution increased the influx of wealthy families along the coasts of states including Florida, California, and New Jersey. Atlantic City, with its famous boardwalks and unique hotels, became popular among them during this time. This picture shows the Elephant Hotel attracting visitors from all over the America.
Crowds Enjoying Coney Island In New York City – 1900s
Developments on Coney Island began in the 1840s and by the early 1900s it was the largest amusement park in the United States. It had three separate locations: Luna Park, Steeplechase Park and Dreamland. This photo shows the historic Giant Racer roller coaster and Feltman's restaurant and resort.
Tourists Postures In A Gondola In Venice, Italy – 1900s
By this time only the highest echelons of society were able to go abroad, and they often sailed for weeks or months on a cruise ship. Tourists here, perhaps while on a great trip to Europe, pose for a photo on a gondola in Venice.
Wright Brothers' First "Heavier-Than-Air" Flying Machine – 1903
Orville and Wilbur Wright reached an important milestone in aviation history during this decade. The Wright brothers invented the world's first aircraft, and in 1903 pioneered the first "heavier than air" flight. This led to a century of aviation innovation and eventually changed the way we travel.
The First-Ever RV – 1915, R.R. Conklin's Auto Bus
The Conklin family's brainchild is considered the world's first recreational vehicle or "RV". The Conklin Family traveled from Huntington, New York to San Francisco, California on a journey that garnered national attention. The original RV included a kitchen, sleeping anchors, generator and lighting.
An Organised Tour Exploring Yellowstone National Park & Rocky Mountain National Park – 1910s
Here, tourists are photographed enjoying a "two national parks in two weeks" tour through Rocky Mountain National Park and Yellowstone National Park.
A Ball On The White Star Line's Majestic Liner – 1920s
In 1926, you can see ball room dancing session by guests on White Star Line's Majestic, then the world's largest liner.
Passengers Having Tea Aboard The Duchess Of Bedford Cruise Liner – 1930s
The restrooms and dining rooms of cruise ships in the 1930s were also lush spaces, often adorned with lanterns and plush soft furnishings and chock-full with live music. Here, wealthy passengers aboard the Bedford, Duchess of Canadian Pacific liner, enjoy tea and music played by a string quartet as they sail across the Atlantic in 1931.
Pan-American World Airways Clipper 'Flying Cloud' Fleet – 1940s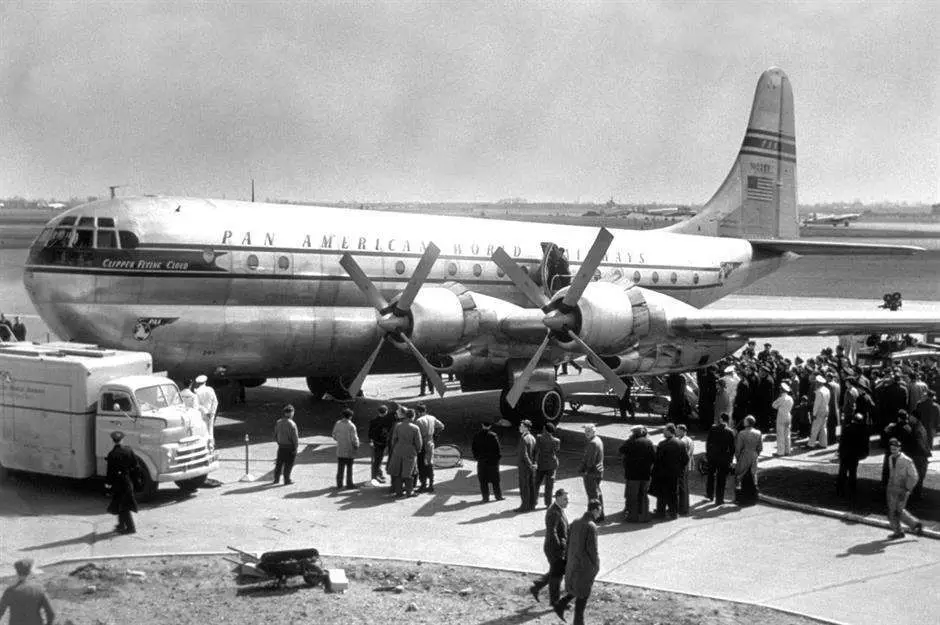 After World War II, refurbished warplanes and air bases used for commercial flights. This photo shows the Clipper 'Flying Cloud' squadron of Pan-American World Airways flying between London and New York.
"Golden Age Of Travel" – A Flight In 1950s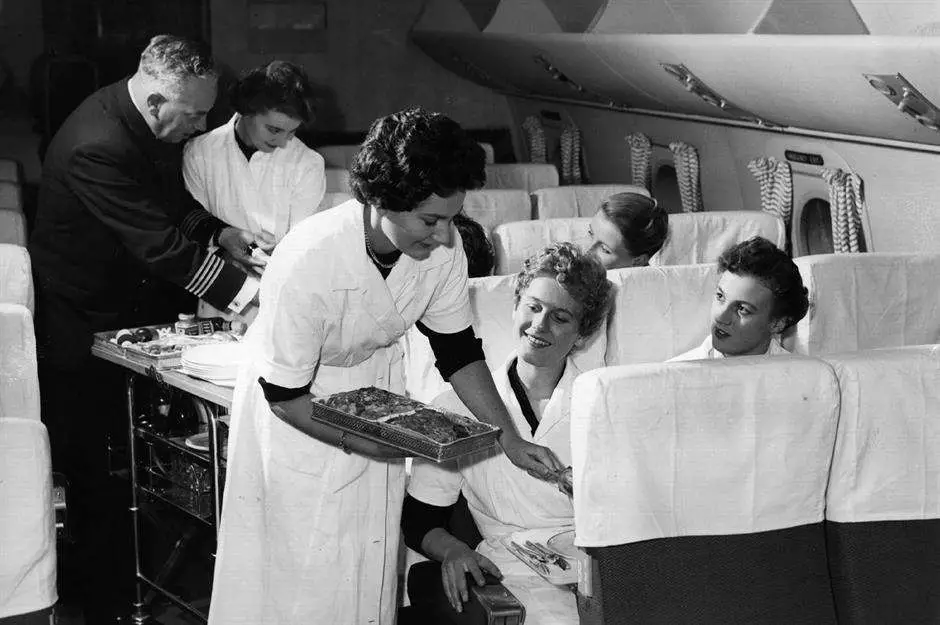 In the early days, flying was not cheap and only the wealthiest citizens could experience this luxury mode of transport. Passengers begin their vacation as soon as they board the flight, dressed in delicate clothing and enjoying multi-course meals and refreshments throughout their journey.
Tourist Boats At The Blue Grotto In Capri, Italy 1950s
During this time Americans were curious about Europe and the amazing Mediterranean coastline, and many wealthy vacationers traveled across the pool during this decade. Tourists are waiting to enter the Blue Grotto on the Italian island of Capri.
Surfers And Sunbathers On A Beach At Southampton, Long Island – 1950s
Long Island was popular among the upper classes at the time as another top holiday destination. Well-heeled New Yorkers also flocked to high-end resorts such as Hampton. During the summer months, the population of these areas increases significantly. This photo from the 1950s shows a group of surfers being pulled by an ATV on a beach near Southampton on Long Island.
A Family Prepared For A Road Trip – 1950s
Many families in this decade have made it as a habit to combine a road trip with a classic beach vacation. To do this, their cars loaded with beach balls, excursion baskets and luggage, and headed to the beach. You can see here this young family headed out from Tallahassee, Florida in 1957.
The opening day of Disneyland in California – 1955
Disneyland, California, opened in Anaheim in 1955, and it was another thing that Americans took to the streets. Disneyland, now the first of Disney's infamous parks, has attracted visitors across the country and beyond. Here you can see, Walt Disney makes a dedication speech on the opening day of the park.
All the photos and information credit goes to respective owners. DM for any removal please
Read More >>>
Why Female Rider Vivian Bales Called The Enthusiast Girl?
How did a Victorian bathing machines work? Amazing facts with 25 photos