Adeline and Augusta Van Buren, granddaughters of US President Martin Van Buren, were born into prosperity, ensuring them a comfortable and respectable life as society ladies.
Augusta Van Buren was born on 26 Mar 1884 and Adeline Van Buren was born on 26 Jul 1889 in NY, USA. On their own motorcycles, Van Buren sisters cycled 5,500 miles across the continental United States in 60 days, finishing on September 8, 1916. Following Effie Hotchkiss, who had completed a Brooklyn-to-San Francisco trip the year before with her mother, Avis, as a sidecar passenger, they became the second and third women to ride motorbikes across the continent.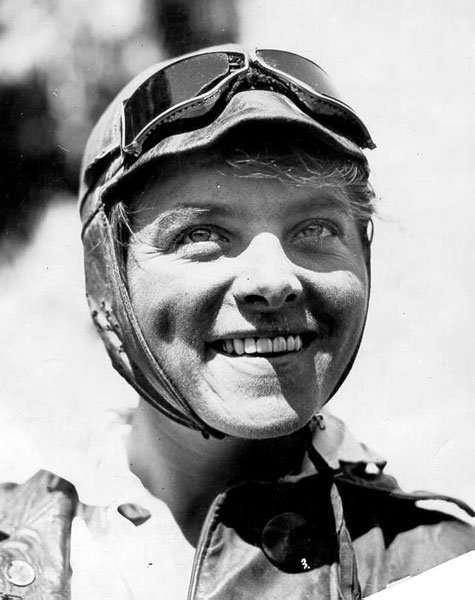 ---
Van Buren Sisters During the World War I
With America in the danger of war, the sisters broke free from their gilded cages and set out on a cross-country adventure to help their beloved homeland. As America prepared to enter World War I in July 1916, Augusta, 32, and Adeline, 26, were eager to participate as motorcycle military dispatch riders, delivering important dispatches to the front lines.
Although women were not allowed to serve in the military in the United States, the Van Buren sisters believed that, as motorcycle riders with hundreds of hours on the road, they were uniquely qualified for such arduous and other responsibilities. They were hell-bent on proving it.
By the end of their journey, they would have become the first women to cross the country on two solo motorcycles. On July 4th, Addie and Gussie, as they preferred to be called, set out on July 4th. From Brooklyn's Sheepshead Bay racecourse to San Francisco's Lincoln Park, they used the Lincoln Highway.
Indian Power Plus lovers
Van Buren sisters rode $275 worth of Indian Power Plus motorcycles with Firestone "non-skid" tires and gas lighting to help them through even the darkest nights. They had an unshakable spirit. They had each other without a doubt. They'd need all of their fortitude and resources to complete this difficult undertaking.
"There were no road charts west of the Mississippi," their great-nephew and historian Robert Van Buren told the Worcester, Massachusetts Telegram of the sisters' amazing journey. "It was basically cattle passes, dirt pathways, wagon trails, and stuff like that."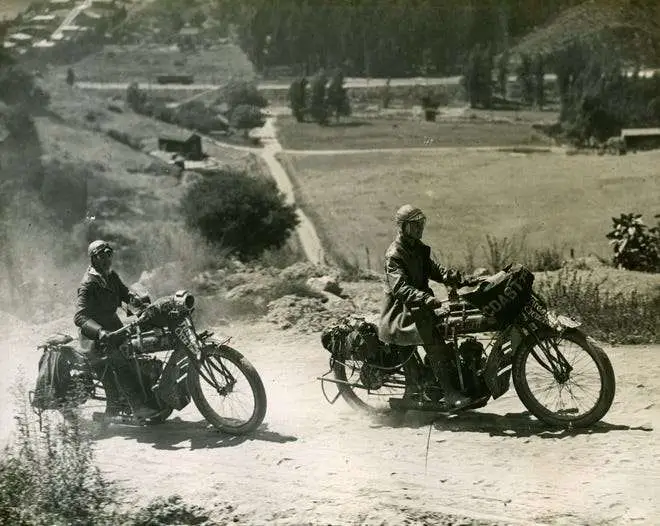 The Lincoln Highway was nothing like the paved highways of today. The Van Buren sisters lost track of their objective and fell off their bikes as a result of the heavy rain that wrecked havoc on the roads. "They didn't have any helmets." They were only wearing goggles, a leather cap, and leathers. As Van Buren noted, "They were really exposed to the elements." "It was a difficult time for them."
Van Buren sisters didn't just have to contend with bad weather and blurry maps. Police stopped the riders just west of Chicago, not because of their driving, but because of their clothes. Dresses remained the standard, despite the fact that women's fashion was shifting away from corsets and toward more comfortable clothes.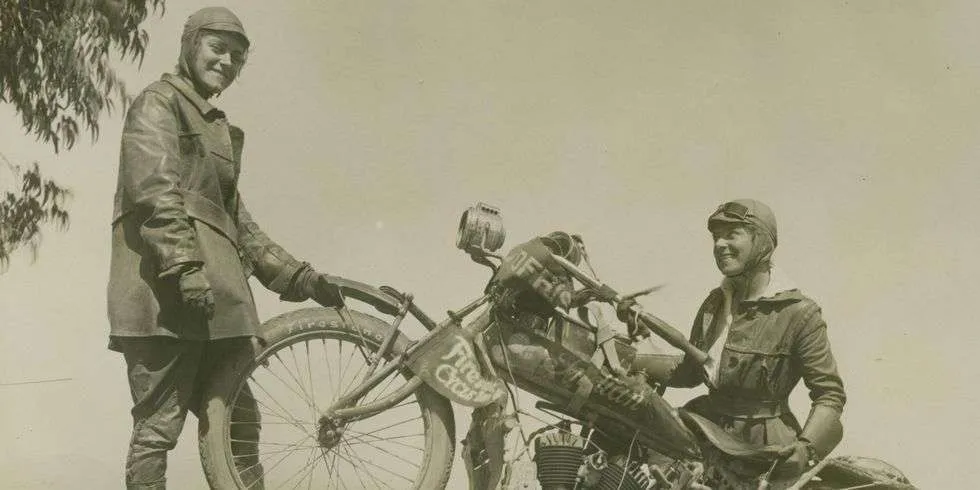 Cops were disturbed during the journey
Women were barred from wearing trousers in a number of states in America. As a result of their military-style leggings and leather riding pants, the Van Buren sisters were repeatedly stopped by bewildered cops. Due to arrests and weather delays, the Van Buren sisters' one-month journey turned into two.
In August, Addie and Gussie landed in Colorado's Rocky Mountains and set a new record by driving to the 14,109-foot summit of Pike's Peak for the first time. Because they were behind schedule, the sisters chose to bypass Wyoming in favor of a more direct route across the Rockies.
Unfortunately, the mountain's dirt paths had turned to suckling mud, entangling their tires mercilessly. Exhausted, chilly, and filthy from their unsuccessful attempts to remove their wheels, the disgruntled duo were forced to abandon their bikes and seek help on foot. The sisters emerged from the darkness in Gilman, Colorado, a small mining town, hours and miles later. The sight of two angel-faced ladies clothed in leather and caked in filth astounded the stunned miners.
Before assisting the Van Buren sisters in getting their motorcycles back on the road, the miners gave them a spot to rest and eat. However, the couple had another run-in with danger 100 miles west of Salt Lake City, when the weather had blown the desert out of the road and they were out of water.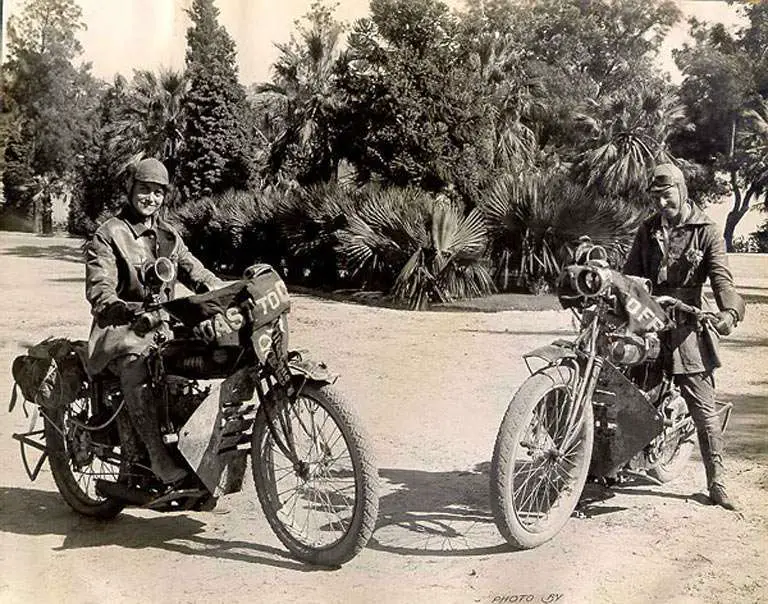 Did the Van Buren sisters achieve their goals?
Fortunately, their good fortune continued: a prospector appeared with not just a horse-drawn cart full of supplies, but also a keen sense of direction to get them back on track.
After traveling 5,500 miles, Addie and Gussie Van Buren landed in San Francisco on September 2nd, fatigued but happy, and ended their journey on September 8th in Los Angeles. They continued on till they arrived in Tijuana, Mexico.
Their remarkable expedition generated headlines, but much of the media coverage was unsatisfactory. The big motorcycle journals focused on motorcycles rather than riders. Others penned puff stories on the ladies' unusual "vacation," oblivious to the trip's purpose and historical significance.
Worse, according to The Denver Post, the sisters took advantage of World War I to "show off their feminine charms in stylish khaki and leather costumes." The most baffling part is that the United States government remained unmoved, rejecting the Van Burens' dispatch service request.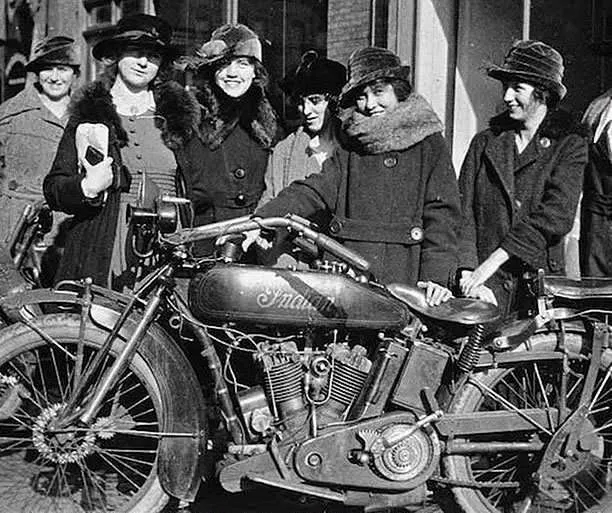 Van Buren Sisters After life
After their cross-country excursion, the boundary-breaking sisters pursued other hobbies. Addie graduated from the prestigious New York University School of Law at a time when female lawyers were unusual.
In the interim, Gussie became a pilot, flying for Amelia Earhart's Ninety-Nines, an international organization dedicated to providing a welcoming environment and opportunities for female pilots. With her accomplishments, each sister validated Gussie's renowned dictum, "A woman can, if she would."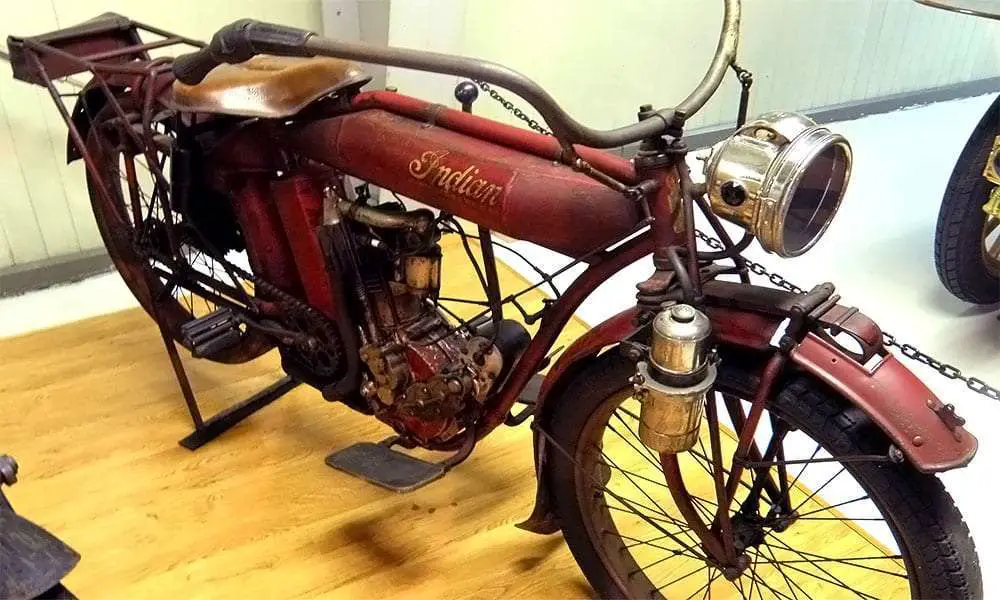 Despite the fact that their trip did not have the immediate impact the sisters had hoped for, they are today regarded as trailblazers for both women and motorcyclists. On the 90th and 100th anniversaries of the journey, family and admirers have organized cross-country rides to commemorate Addie and Gussie's bravery and fiery independence.
Van Buren sisters led full lives, with fascinating jobs and devoted families who rallied around them long after their deaths, at the ages of 59 and 75, respectively. The 19th Amendment, which gave women the right to vote, was ratified by these daring and brave sisters.
They praised the female warriors who entered the workforce to satisfy World War II's demands. They, the hardworking and brave Van Burens, reveled in a world that was changing to accommodate them.
Van Buren sisters Honored & Memorized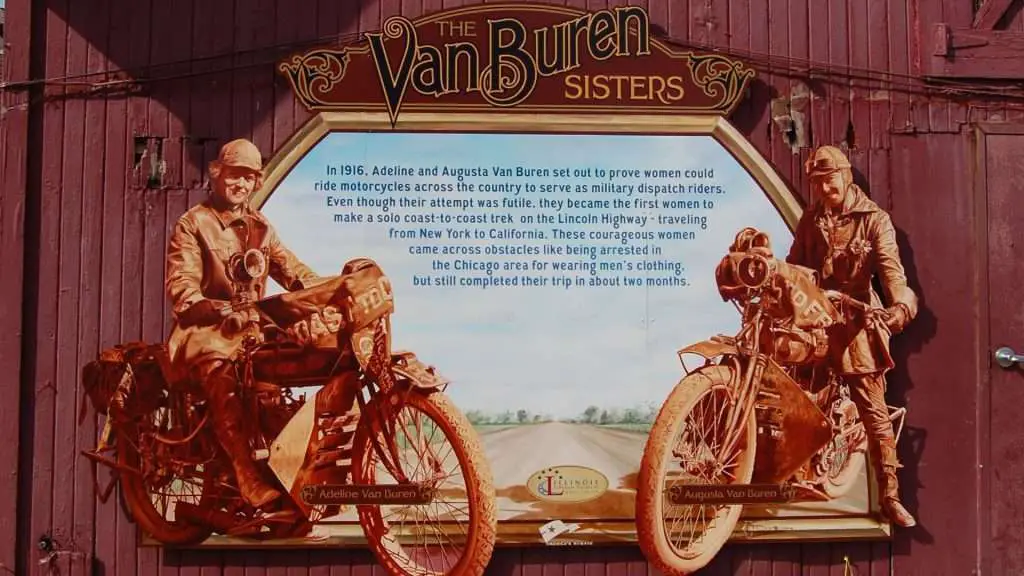 Four female members of the American Motorcyclist Association (AMA) commemorated their achievement in 1988 with the "Van Buren Transcon," a fund-raising effort for the Juvenile Diabetes Research Foundation supported by Honda, Kawasaki, Suzuki, and Yamaha and designed to improve the public perception of motorcycles.
In 2002, the Van Buren sisters were recognized in the American Motorcycle Association's Motorcycle Hall of Fame, and in 2003, they were inducted into the Sturgis Motorcycle Museum & Hall of Fame.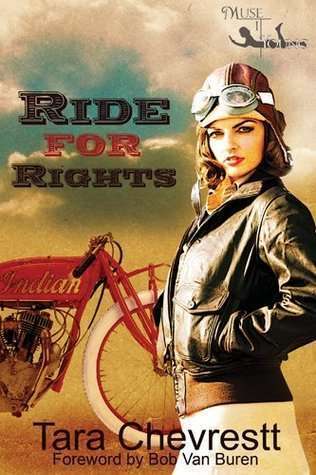 You can book here -: Ride for Rights
In 2006, Bob Van Buren, the sisters' great-nephew, and his wife, Rhonda Van Buren, rode a Harley-Davidson Low Rider from New York City to San Francisco, retracing Gussie and Addie's path. The journey was a fundraiser for the Intrepid Fallen Heroes Fund, which was launched at the Intrepid Sea, Air & Space Museum in Manhattan, in keeping with the sisters' aim to influence the military. The fund's contributions assisted in the construction of a new rehabilitation hospital at Brooke Army Medical Center (BAMC) in San Antonio, Texas.
---
Source: Wikipedia , Telegram | All the information credit goes to respective authorities. DM for any removal please.
Read More>>>
Why Female Rider Vivian Bales Called The Enthusiast Girl?
NASCAR Racing Experience, Amazing Historical Memories
What made Louis Chevrolet famous? Amazing Inspirational story