In Seattle, there's a wonderful small spot that symbolizes resilience. In Ballard Blocks, it's the Edith Macefield residence. With a LA Fitness and a Ross Dress for Less as neighbors, the house is in the midst of commercial and office growth.
---
Edith Macefield was born in the state of Oregon in 1929 and had a fascinating life. She spoke numerous languages, including French and German, and served in the military in England before turning 18 years old, caring for war orphans. She moved in with her mother to care for her and worked at a dentist clinic after that.
Her family's farmhouse had been in operation for more than a century, and she didn't want to leave due to her age at the time.
Edith Macefield's story originally made headlines in 2006, when she refused one million dollar offer to relocate her house in order to make way for a huge shopping mall in Seattle's Ballard area.
Due to the Edith's land, the developer had to change the building's concept to make it meander around the two-story house. Edith became a folk hero at the age of 84. And if her house appears familiar, that's because it looks eerily similar to (and may have been inspired by) the famed flying house from Pixar's animated blockbuster.
Edith had the opportunity to witness significant changes in her small neighborhood throughout the years. Gentrification allowed for the replacement of historic houses with boutique shops and condos, which finally encroached on her home. The shopping mall was eventually constructed, but it had to be altered in order to avoid disrupting Edith's property.
Despite the fact that commercial developers were unable to avoid Edith, they were able to avoid her home with a new layout for their mall. To save Edith's 1000-square-foot home, the developers altered the plan to a square one.
Despite the fact that Edith died in 2008 at the age of 87, she managed to surprise everyone one final time. She'd legally offered her house to Barry Martin, the construction superintendent at the next-door construction site, with whom she struck up an unexpected connection. After she was diagnosed with pancreatic cancer, Barry looked after her and drove her to the hospital.
The mansion was auctioned off by Barry Martin for $310,000 after she died, but the transaction was eventually canceled. A new buyer was announced, and while their plans for the institution are unknown at this time, one of the conditions was that anyone who bought it must respect Edith Macefield's legacy.
The house has been remodeled since Edith's death, including new windows and walls. In honor of Edith's bravery and integrity, plans was in the process to demolish the house and build a public square beneath it and finally it also cancelled.
Even as late as 2018, the mall's owners attempted to include the structure as a significant tourist and pop-up restaurant destination and that concept also failed finally.
The mansion, as well as Edith's story, served as an inspiration for Disney's "Up." Movie.
Watch the video of her >> Here
See the Edith's house photos as of now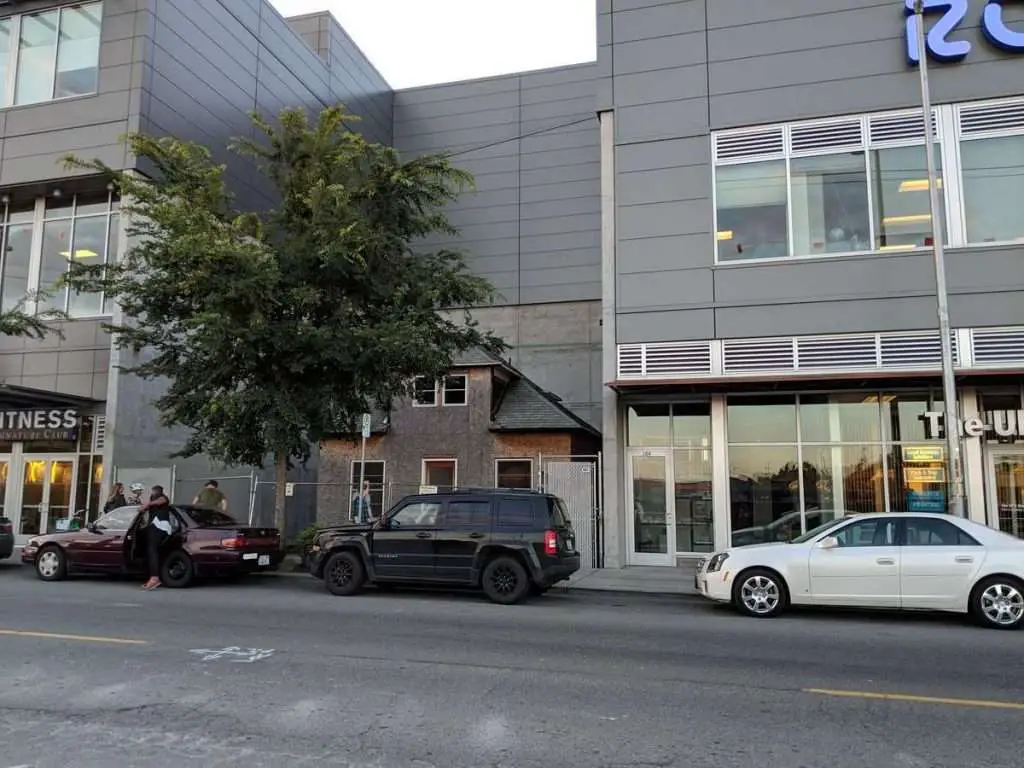 ---
All the information & Photo credit goes to respective authorities. DM for any removal please.
Source: Wikipedia
Read More >>>
7 Really Interesting Stories Went Viral On Social Media
93 Aged Florida Woman Reached 567,000 Miles In Her 1964 Mercury Classic Car
Chuck Norris Retired From Hollywood After Giving Up His Fame To Care For His Sick Wife