Her first work was in a Parkay butter commercial
She hoped to be an opera singer when she grew up.
She was a Guinness world record holder.
She had a total of 26 dogs.
Her book named "If You Ask Me: And Of Course You Won't"
According to CelebrityNetWorth, Betty White had an estimated net worth of £55million.
Betty White died on December 31, 2021, New Year's Eve, only 17 days before her 100th birthday, at the age of 99. See her last Twitter post below:
My 100th birthday… I cannot believe it is coming up, and People Magazine is celebrating with me! The new issue of @people is available on newsstands nationwide tomorrow. https://t.co/kTQnsbMDGK

— Betty White (@BettyMWhite) December 28, 2021
Betty White was the Queen of Comedy before Tina Fey, Amy Poehler, and Ellen DeGeneres, paving the way from radio to quiz shows and sitcoms.
In "The Mary Tyler Moore Show" and "Golden Girls," the late comic built a name for herself. White made a big resurgence on TV in recent years, with cameos on "Community" and "The Middle," before smashing ratings on "Saturday Night Live."
In 2015, her TV Land sitcom "Hot in Cleveland" wrapped up its fifth season. White kept busy in the years after her NBC comedy show "Off Their Rockers" was canceled in 2013, with appearances on shows like "Crowded," "Bones," "Young & Hungry," and "Fireside Chat With Esther."
But, let's be honest: how much do you know about Betty White? Here's all you need to know about life and legacy as the star of The Mary Tyler Moore Show and The Golden Girls.
Betty White was a Guinness World Record Holder.
In recognition of her more than 70 years in show business, Betty White was awarded the title of "Longest TV Career for an Entertainer (Female)" in the 2014 edition of the record-keeping tome. The longest TV career for a male entertainer (male) was awarded by Guinness the year before to long-time British TV personality Bruce Forsyth. They'd be neck-and-neck for the title if they weren't separated by gender, as they both started their careers in 1939.
She was the oldest person to be nominated for an Emmy.
Betty White's Off Their Rockers, a senior citizen-centric prank show, garnered White an Emmy nomination for Outstanding Host for a Reality or Reality-Competition Program in 2014. She was 92 years old at the time.
Betty, not Elizabeth, was her name.
Betty Marion White was born on January 17, 1922, in Oak Park, Illinois, the only child of homemaker Christine Tess (née Cachikis) and lighting company executive Horace Logan White. White noted in her autobiography, If You Ask Me (And of Course You Won't), that her parents chose the name "Betty" because they disliked many of the nicknames derived from "Elizabeth."
If she hadn't been an actress, White would have been a zookeeper.
Betty White owned a total of 26 dogs. In a 2014 interview, she admitted, "Hands down." This should come as no surprise to those who are familiar with White's reputation as an animal activist and animal lover. Not only did she try to visit the local zoo everywhere she went, but she was also a supporter of the Farm Animal Reform Movement and Friends of Animals, as well as a board member of the Los Angeles Zoo, where she donated "tens of thousands of dollars" throughout the years. White started a T-shirt line in 2010 to benefit the Morris Animal Foundation, one of her favorite causes.
Betty White was a junk food fanatic.
According to White, the key to graceful aging has nothing to do with healthy eating. Jane Leeves, White's Hot in Cleveland co-star, revealed White's eating habits in 2011, saying, "She drinks Diet Coke and eats Red Vines, hot dogs, and French fries." If that's the case, the preservatives may have preserved her. " Wendie Malick, another co-star, agreed: "She consumes a ludicrous amount of red licorice." She seemed to subsist solely on the basis of hot dogs and French fries. "
Her initial appearance on television has been lost to history.
White herself couldn't recall the name of the show on which she made her movie debut in 1939. However, she recounted the life-changing event in an interview with Guinness World Records, adding, "In downtown Los Angeles, I danced on the first experimental TV show on the west coast. I dressed up in my high school graduation gown and danced the "Merry Widow Waltz" with our Beverly Hills High student body president, Harry Bennett. "
World War II disrupted White's initial dramatic journey to fame.
Before breaking out on television, Betty White worked in theater, radio, and as a model. However, when WWII broke out, she put her dreams on hold and joined the American Women's Voluntary Services. Her days were spent carrying goods across the Hollywood Hills via PX truck, while her nights were spent at raucous dances given to provide big send-offs to soldiers about to leave. "It was a bizarre moment and out of harmony with everything," she told Cleveland Magazine of the era.
In the early 1950s, she had her first success in a sitcom.
After co-hosting the Al Jarvis show, Hollywood on Television, Betty White produced her own film, Life With Elizabeth. She conceived the show with young writer-producer George Tibbles, who would go on to work on such famous shows as Dennis The Menace, Leave It To Beaver, and The Munsters, as a rare female producer. Despite the fact that the show is seldom recognized today, it did earn White her first of 21 Emmy nominations in 1951. She has triumphed in five of them.
She had three marriages.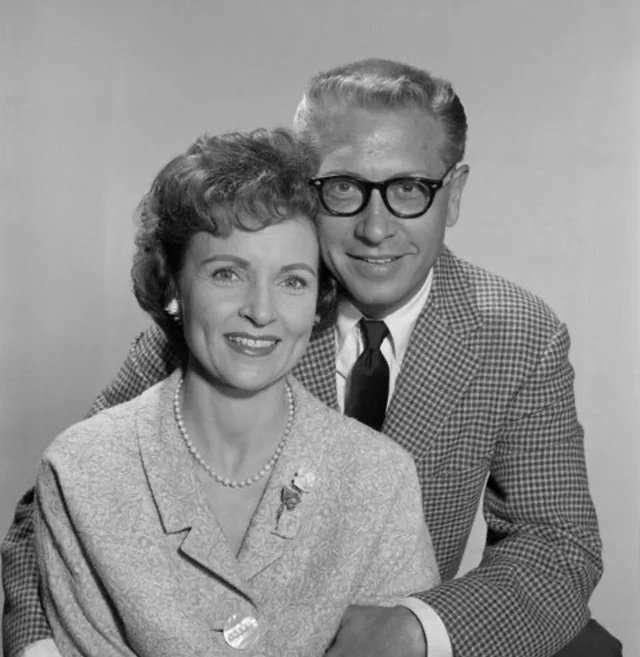 Betty White married and divorced her first husband, Dick Barker, in the same year, 1945. White returned to Los Angeles and her job as an artist after four months on Barker's rural Ohio poultry farm. She met agent Lane Allen, who became her husband in 1947 and her ex-husband in 1949 after he urged her to leave show business, not long after. She wouldn't marry again until 1963, when she fell in love with Allen Ludden, a widower, father of three, and game show presenter.
Betty White first tried out for the role of Blanche in The Golden Girls
The show's producers considered her for the role of the ensemble's promiscuous party girl because she had previously played the lusty Sue Ann Nivens on The Mary Tyler Moore Show. Meanwhile, Rue McClanahan, who played the charming but dopey Vivian Harmon in Maude, was being considered for the role of naive country bumpkin Rose Nylund. Because director Jay Sandrich was concerned about typecasting, he asked the two actors to switch parts during the audition. And with that, history was created for The Golden Girls.
Because of an animal brutality scene in As Good as It Gets, she declined the role.
In the Oscar-winning film "As Good as It Gets," White was offered the role of Beverly Connelly, Helen Hunt's on-screen mother. However, the moment in which Jack Nicholson's curmudgeonly anti-hero dumps a tiny puppy down his apartment building's trash chute appalled the dedicated animal lover. White revealed on The Joy Behar Show, "All I could think of was how many people were watching that film… And if there's a barking dog or one they don't like in the building, boom! They are the ones who do it. " She complained to James L. Brooks, the director, in the hopes of having the sequence deleted. Instead, he retained it and gave it to Shirley Knight.
After a Facebook campaign, White became the oldest person to ever host Saturday Night Live.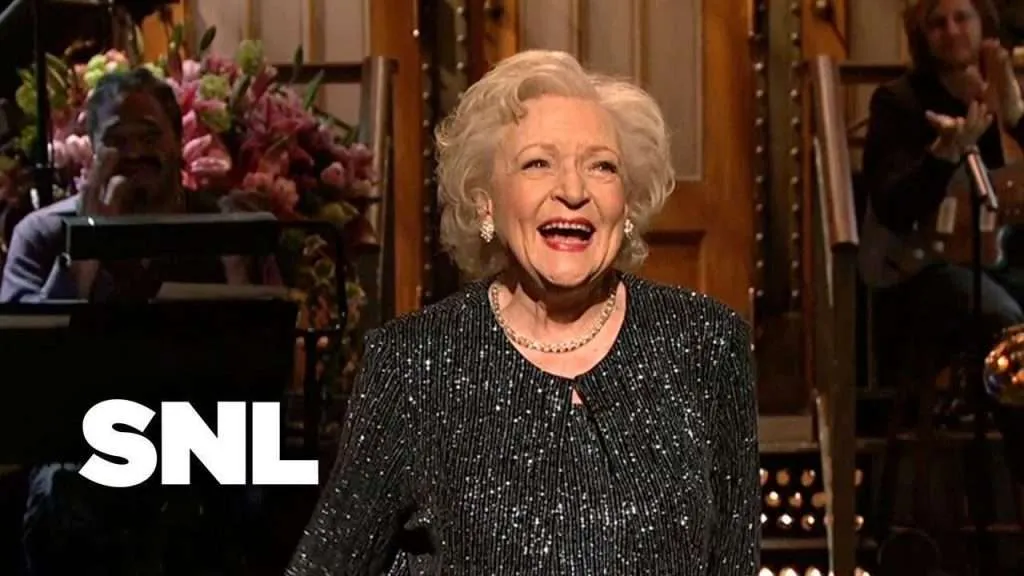 A Facebook group in 2010, ask Betty White to Host SNL. Lorne Michaels, executive producer of Saturday Night Live, was thrilled to see it happen because it attracted so many viewers (almost a million) and so much media attention. White set a new record at the age of 88. Her episode, which featured several of the show's female alums, was also a hit, garnering the show's highest ratings in 18 months. For the role, White received her fifth Emmy nomination.
Betty White aspired to be like Robert Redford.
"My answer to anything under the sun, like 'What have you not done in the business that you've always wanted to do?' is 'Robert Redford,'" said the ever-quotable White. White never worked with the Out of Africa actress, who was 14 years her junior, despite having more than 110 film and television credits.
Rest In Peace Betty White!
Credited to Mental Floss & Insider
Read More>>>