Known as Bernhardt Tiede II, American mortician Bernie Tiede was found guilty of killing his companion, wealthy widow Marjorie "Marge" Nugent, 81, on November 19, 1996 in Carthage, Texas. At the time of the murder, he was 38.
Bernie Tiede was a well-liked, kind, attentive, and helpful funeral director in Carthage, Texas. He took tremendous satisfaction in his profession and provided comfort to the grieving during the late 1980s and the early 1990s, especially the elderly.
However, it came as a surprise when Tiede started hanging out with Marjorie Nugent, the meanest woman in Carthage who is 40 years older than him.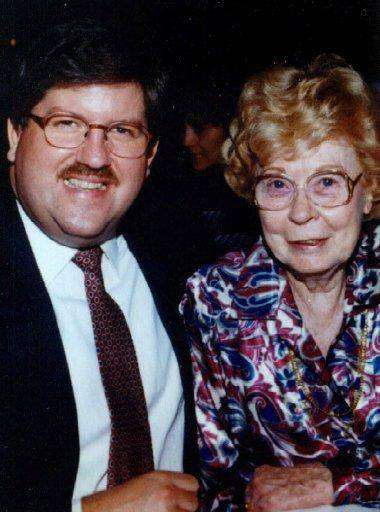 Despite the surprise of the villagers, Tiede and Nugent got very close and may have even had a romantic relationship.
However, the community had a hard time accepting that Tiede, their favorite son, had committed such a terrible act when Nugent was discovered dead in a freezer in 1997 and Tiede was suspected.
And although while this case served as the inspiration for the 2011 film Bernie, the actual circumstances were more incredible than anything Hollywood could have created.
The rise to fame of Bernie Tiede in Carthage, Texas
On August 2, 1958, Bernhardt Tiede II was born in Abilene, Texas. His mother died in a car accident when he was just three years old, but his father, who was the driver, was alive.
According to CBS News, Tiede's father, who never forgave himself, started drinking frequently and passed away when Tiede was 15 years old. Tiede began working in a funeral home after graduating from high school and had a special flair for hair and cosmetics.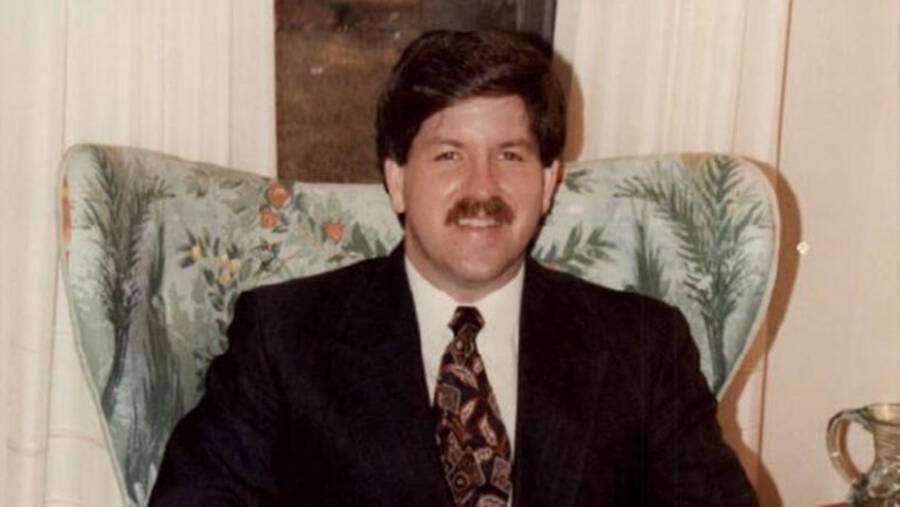 The 27-year-old Tiede moved to Carthage in 1985, when there were just 6,500 people living there. When he wasn't donning somber funeral suits, Tiede, an assistant funeral director at Hawthorn Funeral Home, quickly established himself as a cherished member of the Carthage community. According to Texas Monthly, Tiede also enjoyed driving around town in his Lincoln Continental while beaming broadly at everyone.
Tiede worked with the music and theater departments of the nearby college, frequently playing the lead roles himself. He also became a preacher and prominent performer in the choir at the First United Methodist Church.
At funerals, he provided solace to the bereaved families by standing near to grieving widows and supporting them by holding their hands. After the funeral, Tiede continued to check on them for several days and weeks to ensure they were okay. He was recognized as the kindest person in town overall.
Meeting Marjorie Nugent with Bernie Tiede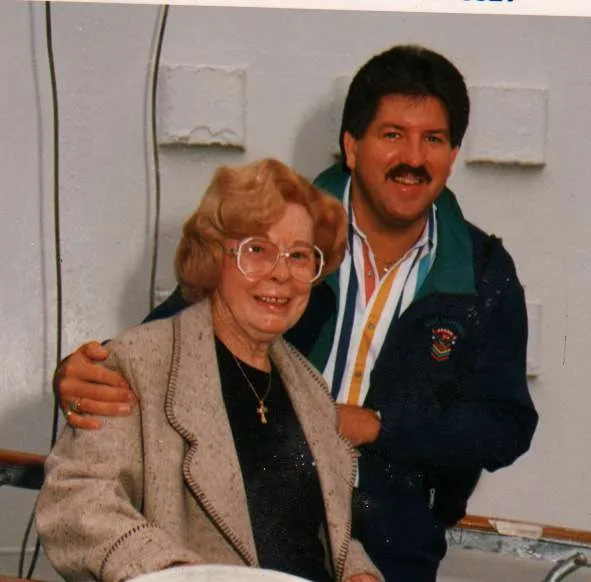 After Marjorie Nugent's husband amassed his wealth as an oilman, she became a long-time member of the wealthiest family in Carthage. To say that Nugent was unpopular, though, would be a serious understatement.
She was regarded by many as the cruelest lady in Carthage because she ruled the community with wealth and power. In addition to her grandchildren who had sued her for trust funds, Nugent hadn't seen her lone son in years.
When Nugent's husband passed away in 1990, Tiede met her at the burial. Tiede led Nugent in a hymn, walked her husband's grave, and gave her his coat when it got chilly in the cemetery.
A few days later, Tiede went to her residence to see how she was doing. "I just had this driving urge to give her some friendship," he added. "It just appeared like she didn't have any friends."
Tiede extended an invitation to her to go shopping and have dinner. Together, they took longer journeys to Dallas, New York, and other East Coast locations. Before long, it felt like they were traveling everywhere. They made an intriguing couple that got people talking around town.
The assistant funeral director, who at 6 feet 3 and 270 pounds wouldn't have looked out of place on a football field, and the stern and vengeful elderly widow.
The True Story Behind Bernie And The Murder Of Marjorie Nugent
Tiede and Nugent traveled to various nations while on the Rhine and Nile, with Nugent, of course, footing the bill. Tiede claimed that despite rumors to the contrary, there was nothing sexual about it, considering Nugent to be more of a mother figure and friend.
In addition, the majority of the traditionalist and devout residents thought Tiede was gay, which was never a problem. Bernie was after all adored by all.
In 1991, Nugent changed her will. She cut off her only child, Rod Nugent, from her $10 million estate and gave it all to Tiede. By 1993, Bernie had quit his job and was working full-time for Nugent as her business manager and traveling companion and gave him access to her checking accounts so he could pay her debts.
Nugent was adamant that her family not receive any inheritance, saying "Not one little dollar," and she wanted him to spend money on himself as well.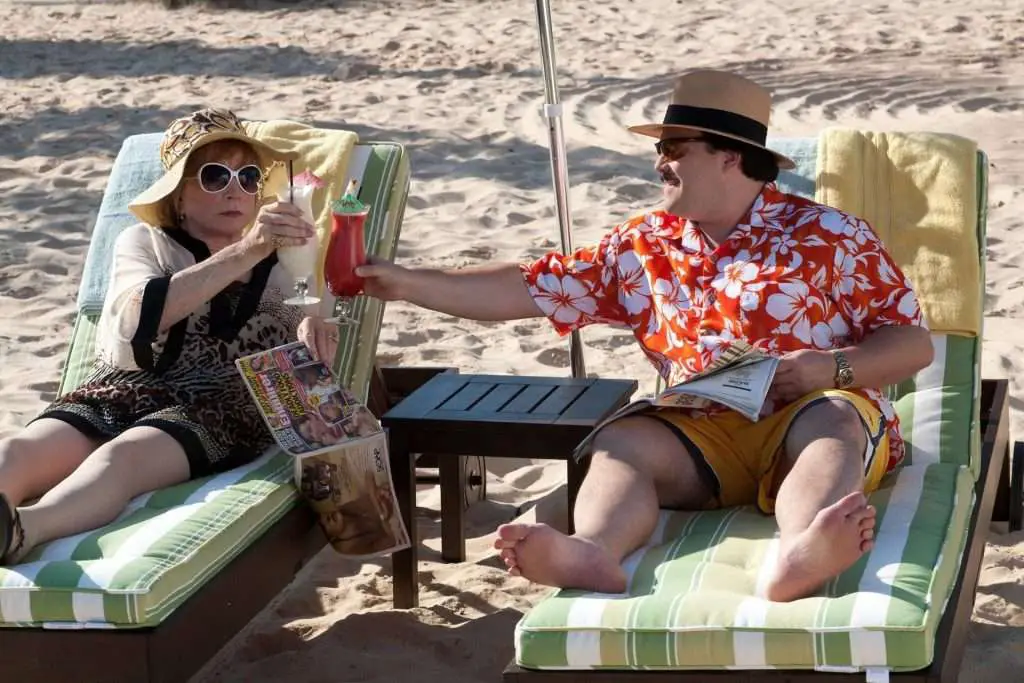 But as time went on, Nugent grew more and more possessive, wanting Tiede to obey him around-the-clock. Tiede still had to visit Nugent's residence frequently despite having different dwellings. Tiede was trapped in her role as Nugent's primary carer and lacked the confidence to quit.
She felt that she could own me because she was so controlling, and I suppose in some ways she did, according to Tiede. He once considered swinging a baseball bat at her in the head, but he couldn't face the notion of her suffering. But eventually, he prepared himself to permanently get rid of her.
Tiede used her gun to shoot Nugent once in the back on November 19, 1996 as she stopped to touch the dog in her garage and was then shot three more times with a 22-caliber gun. Tiede covered Nugent with food and wrapped her tightly in a sheet before putting her in the bottom of a chest freezer.
The following weeks, Tiede apparently appeared to be just like regular old Bernie, until he began acting in an improbable manner of generosity. Tiede had gone to a college musical rehearsal that day.
Tiede invested in a western wear store, made a donation to the church for a new wing, and purchased cars for at least 10 people while dispersing an estimated $2 million of Nugent's money among the community under the guise that she was still alive.
If someone inquired, Tiede would respond that they had simply missed Nugent or that she was napping. Nine months had gone, and according to Tiede, Nugent was either visiting her sister in Ohio, or she was in the hospital recovering from a stroke that had rendered her dumb.
No matter how despised Nugent was, her son eventually developed mistrust. On August 18, 1997, he and his daughter went with the police to Nugent's residence where they discovered her neatly wrapped in the freezer.
Nugent was carried frozen solid to the coroner's office in Dallas on the back of a pickup that was connected to a generator. Tiede quickly admitted to killing Nugent, but the citizens of Carthage didn't appear to be angry with him.
Trials for Bernie Tiede — Twice
Due to the overwhelmingly positive response to Bernie Tiede in Carthage, the court hearing was moved 60 miles away.
In testimony given in support of his defense, Tiede claimed, "Someone said I could have thrown her from an airplane into the Gulf of Mexico," but she wouldn't have been discovered and I wanted to give her a decent burial." Before Tiede was found guilty and given a life sentence, his trial had only lasted a little over a week.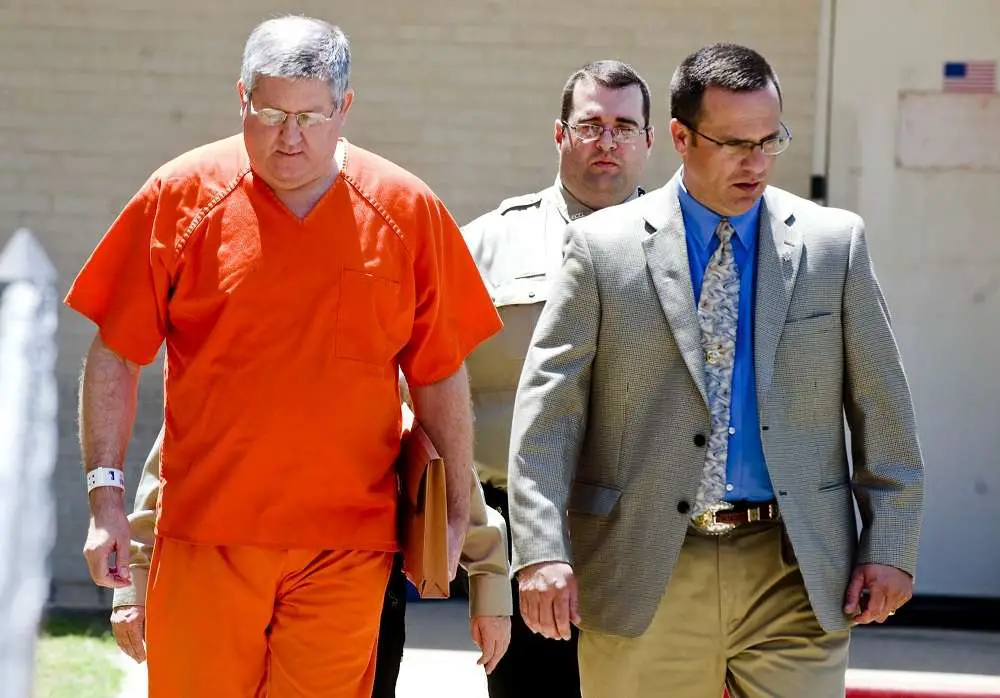 But in 2014, defense attorney Jodi Cole found additional evidence after being motivated by the 2011 movie Bernie about his case. Four books on child sexual assault were among the things that were removed from Tiede's home following his initial arrest.
Tiede unwillingly confessed to Cole that he had been molested by an uncle since he was 12 years old; according to his therapists, he had a "dissociative episode" in which he killed Nugent.
According to The Washington Post, Tiede was released pending a sentencing hearing and had to reside in the garage apartment of the movie's director, Richard Linklater.
Over time, though, attitudes in Carthage shifted, and the majority of citizens now supported Tiede serving out his entire sentence. Following Tiede's re-sentencing trial on April 22, 2016, the jury handed down a new sentence of 99 years or life for Tiede.
Where is bernie tiede today
Tiede was incarcerated at the John B. Connally Unit of the Texas Department of Criminal Justice in Kenedy, Texas, for several years. He currently imprisoned in the Huntsville, Texas. He is not eligible for parole until August 3, 2029, which is the day after his 71st birthday
---
"48 Hours" investigates bizarre case of wealthy widow found dead in freezer
---
Source: Wikipedia, Grunge | All the information & photo credit goes to respective authorities. DM for removal please.
---
Related: True Story of Rose Bundy: Ted Bundy's Daughter Who Conceived On Death Row