Golden age of travelling, buying a car meant that there was a great deal of acceptance in society, because only the rich could afford to buy a car. Collecting classic cars is a hobby of many people. Bugatti, Rolls Royce, Fiat, Peugeot, Renault Chevrolet are some popular brand names. These classic cars are in high demand now. This car revolution which started from the Golden Age of Travel era and has reached a very advanced stage today. So let's take a look at the early days of popular car brands today
1896 Salvesen Steam Cart
Assembled by late John Cuthill Sword and was the oldest self-propelled vehicle in the 180-car collection
1930 Minerva AL Three-Position Cabriolet
The Minerva motor car was a favorite of the royal families. Its exceptionally high price car and produced less than fifty examples.
1915 Oakland Model 37 Speedster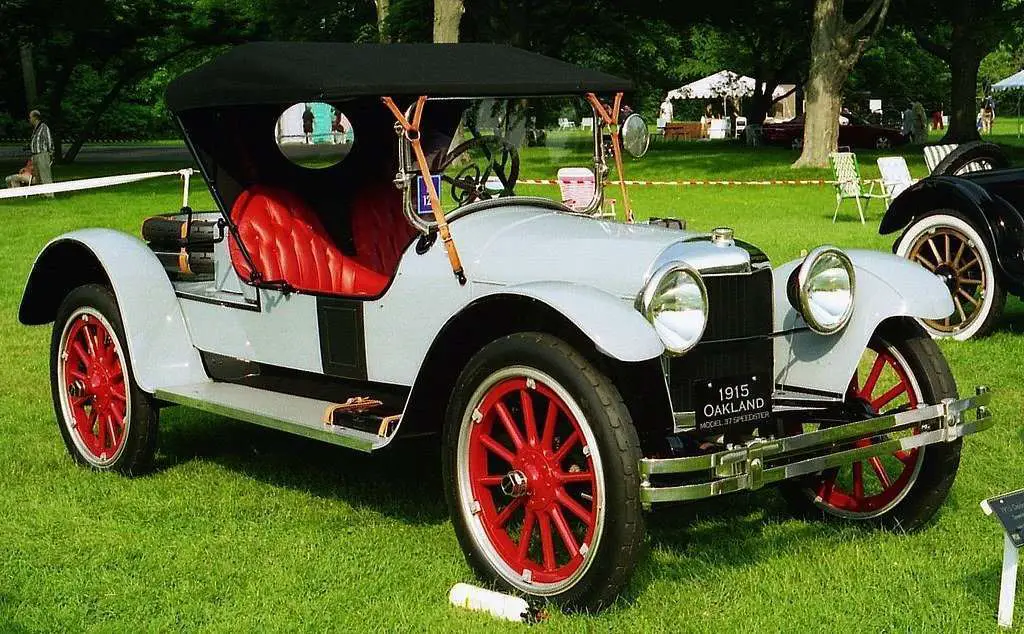 Founded by William Durant's General Motors. At present, only two surviving Oakland Model 37 speedsters are known to exist.
1936 Hispano-Suiza K6 Berline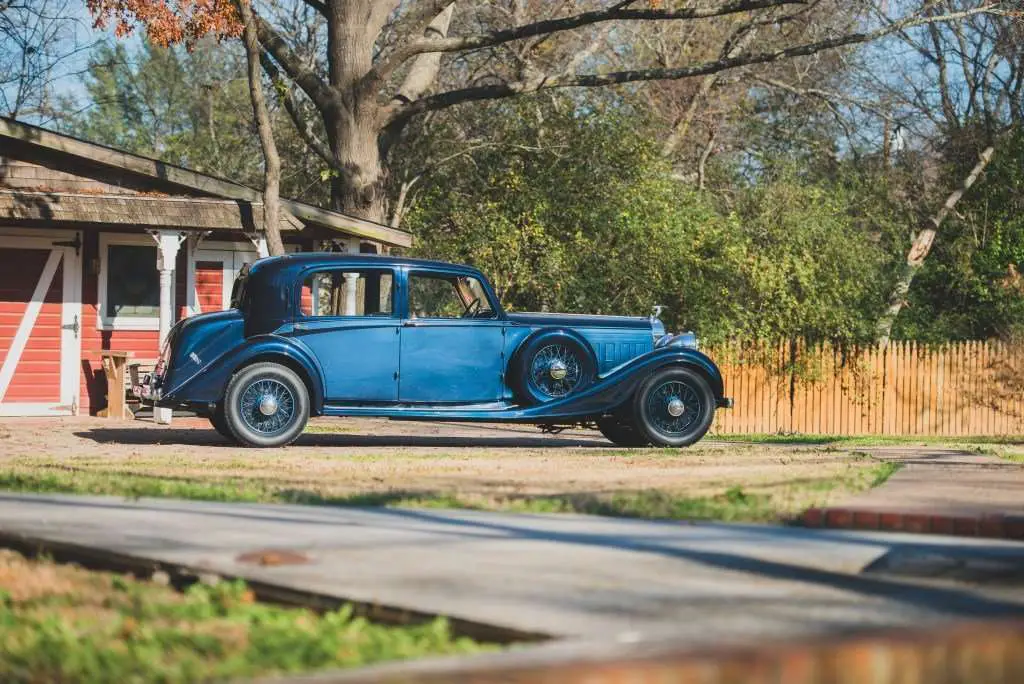 This Hispano-Suiza K6 wears Berline coachwork by Vanvooren of Paris. The K6 served as a replacement for the Ballot and provided its customers a less-expensive option to their J12 flagship model.
1936 Bugatti Type 57S Roadster Prototype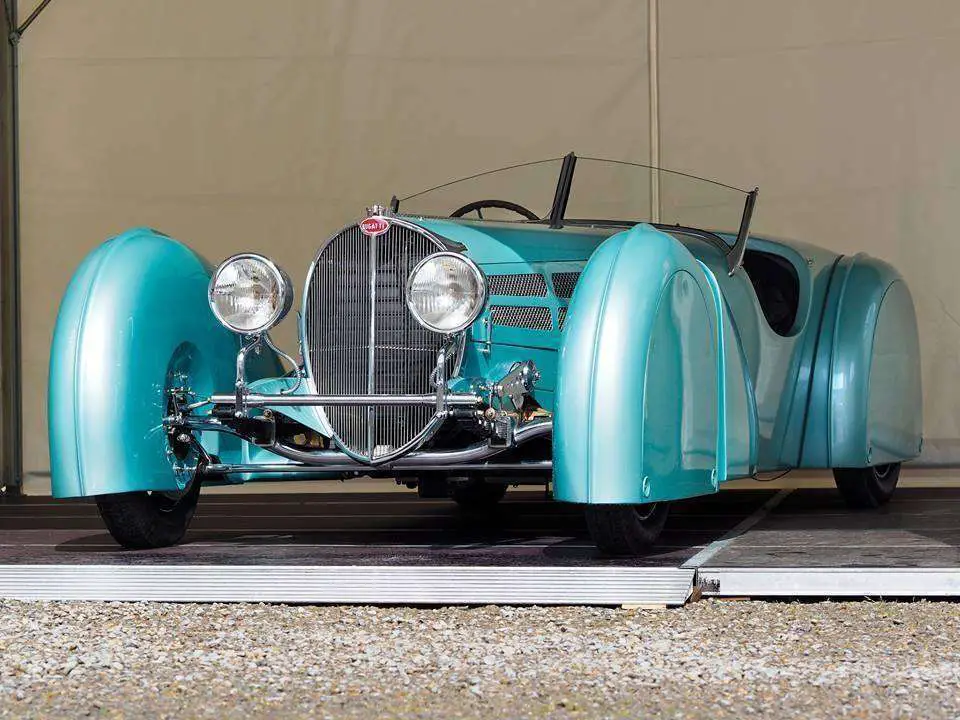 This spectacular Roadster is the first approach of a Type 57S "lowered", designed by Jean Bugatti and presented at the Paris Salon 1936.
1936 Marendaz Special 13/70HP Sports Tourer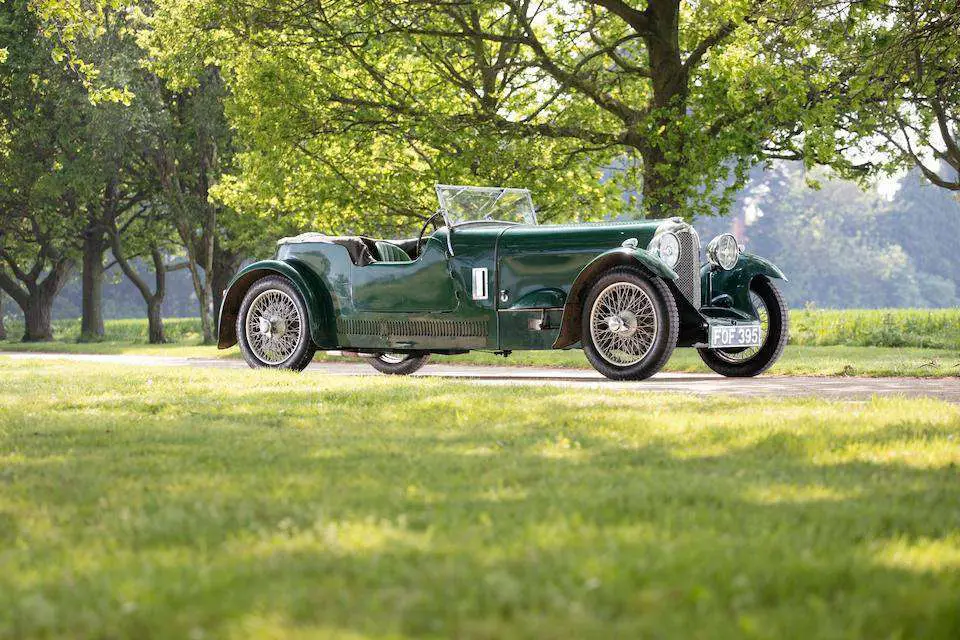 Manufactured in 1936 by Captain Donald Marcus Kelway Marendaz, an engineer who had completed his apprenticeship at Siddeley-Deasy before WWI.
1902 Warwick 6hp Four-Seat Stanhope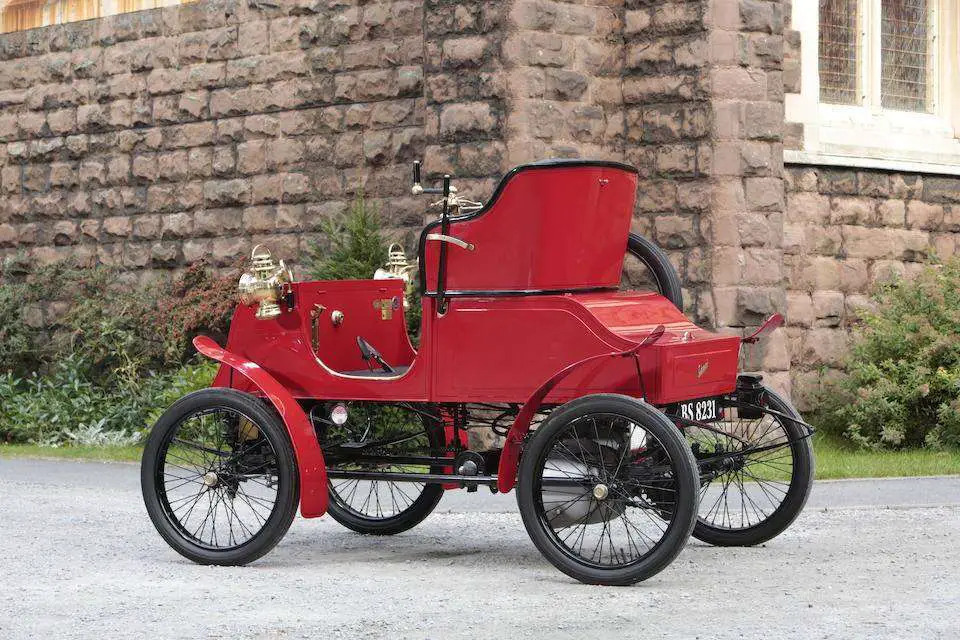 Manufactured by Warwick Cycle & Automobile Company. This Warwick was equipped with a six horsepower engine. Price in 1903 was $1,150.00.
1937 Lancia Astura Fourth Series Four-Door Cabriolet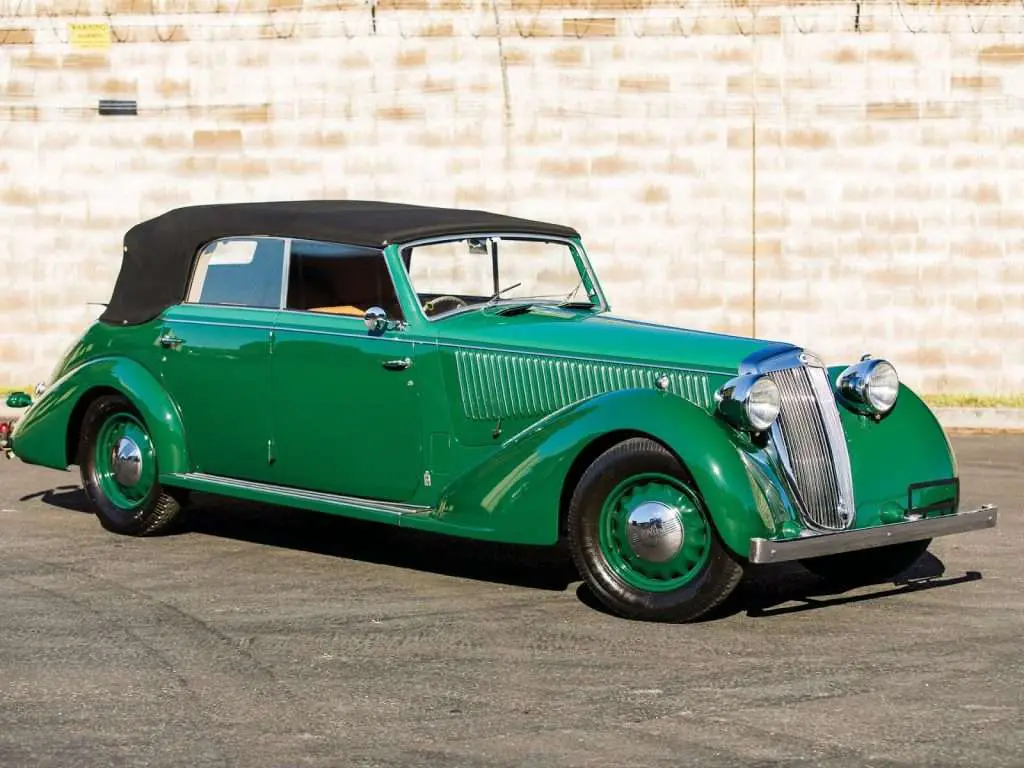 Sophisticated, stylish, and expensive, the Pinin Farina-designed Astura was Lancia's premier luxury model during the Art Deco era.
1939 Horch 830 BL Convertible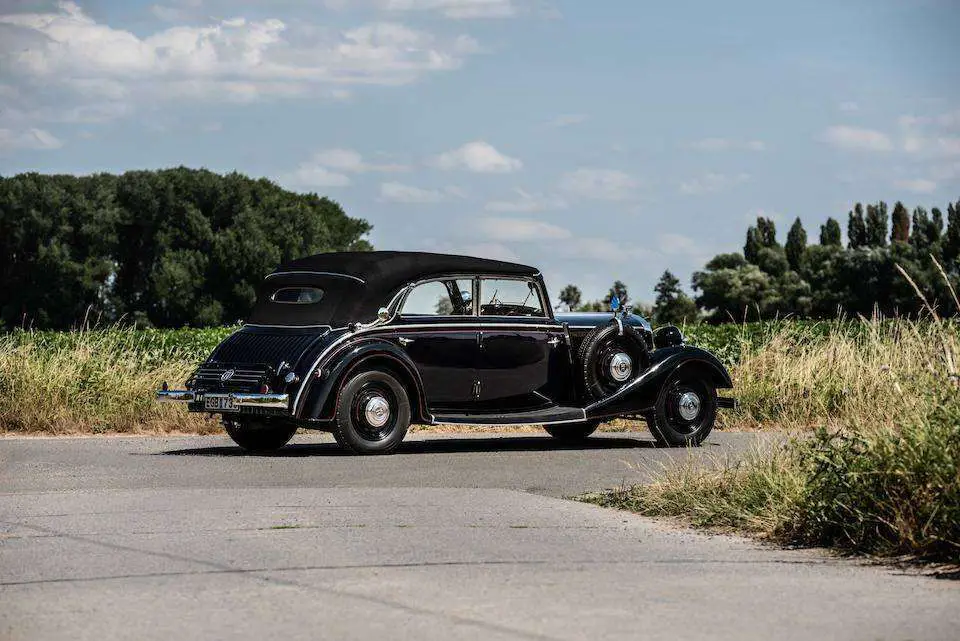 The 830 BL was available in two engine capacities – 3,517cc or 3,823cc – and a variety of body styles including a saloon, limousine, tourer, and three different types of convertible.
1926 Hispano-Suiza H6B Cabriolet Le Dandy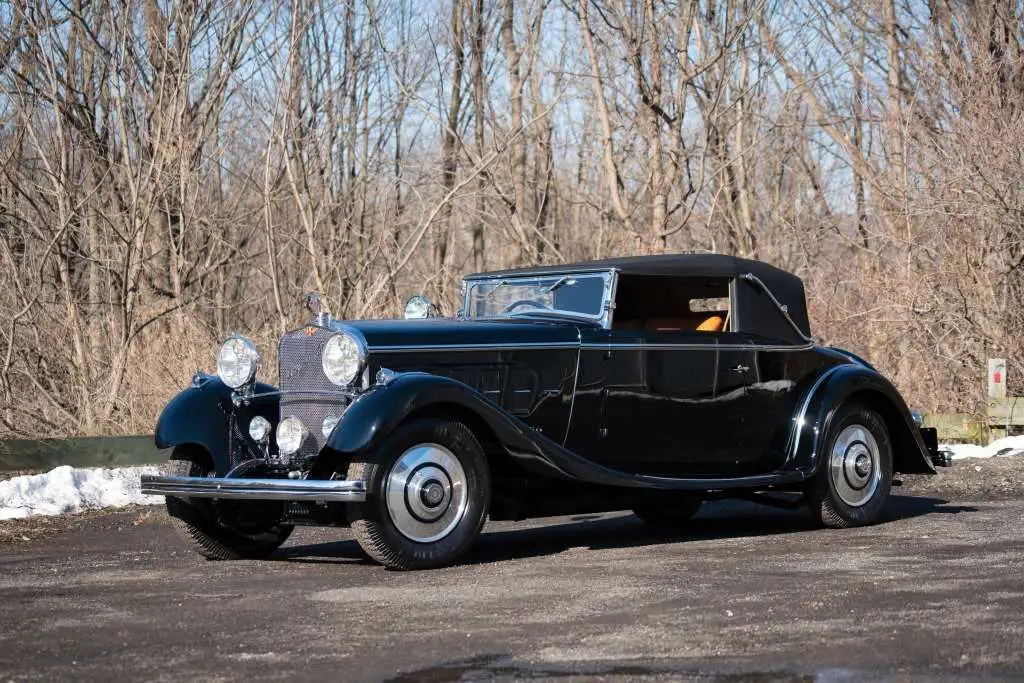 Emilio de la Cuadra, a Spanish army captain, produceed Hispano-Suiza in 1926. The H6 featured an all-aluminum, overhead camshaft 403 cubic-inch straight 6-cylinder engine. It was essentially half of Birkigt's V12 aviation engine.
1934 Avions Voisin C27 Aérosport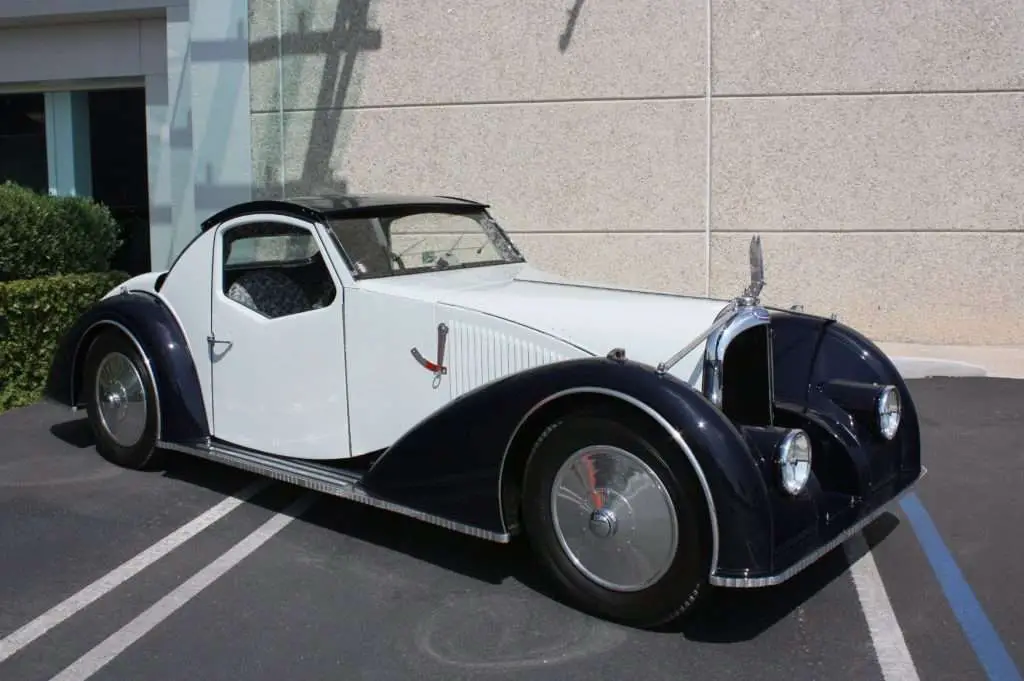 Manufactured by Gabriel Voisin. Designer Andre Noël-Noël Telmont.
1938 Delahaye 135 MS Competition Cabriolet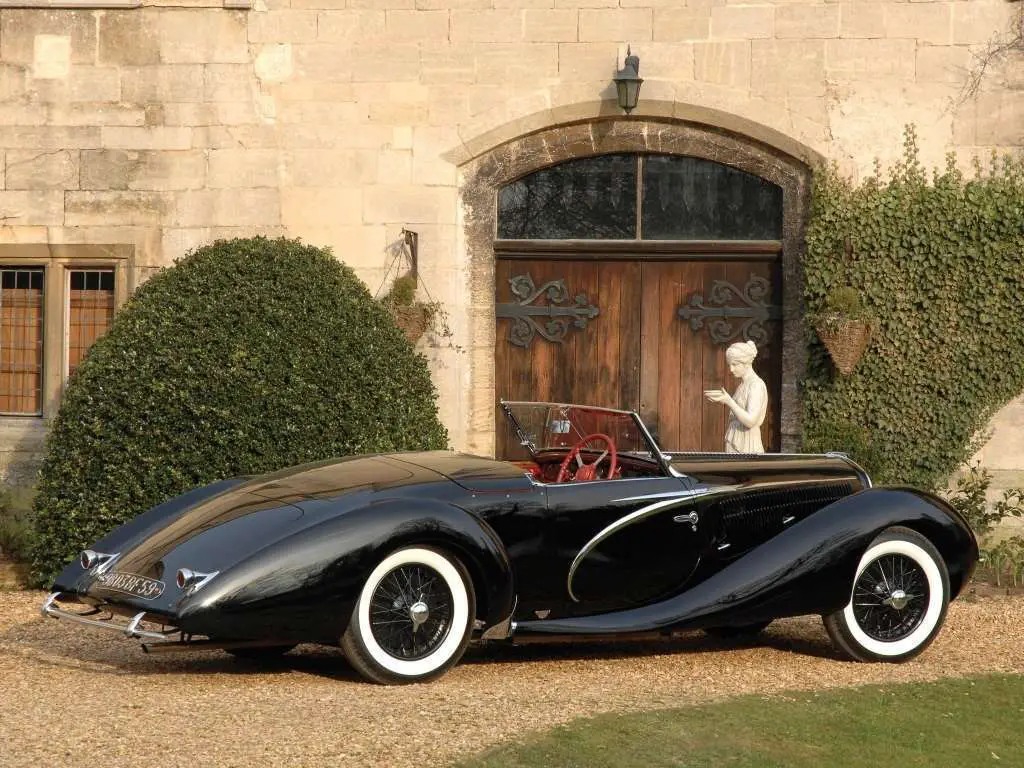 Founder Emile Delahaye. This handsome cabriolet was bodied by the French firm, Figoni & Falaschi.
1913 Rolls-Royce 40/50hp Silver Ghost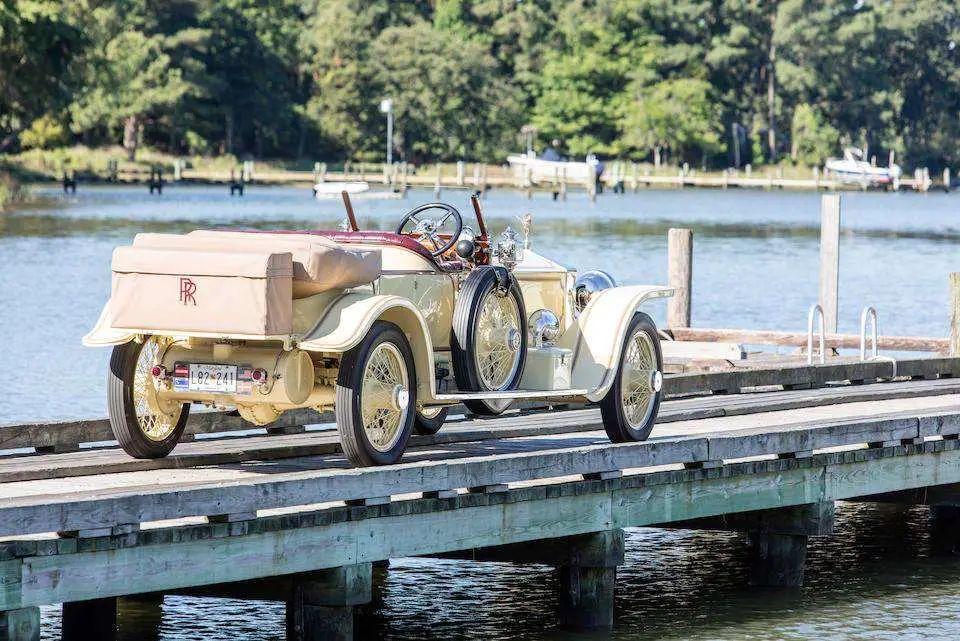 The Rolls-Royce Silver Ghost was a marvel of build-quality and sophisticated engineering, offering near silent operation and a luxurious experience.
1939 Fiat 1500 6C Berlinetta Superleggera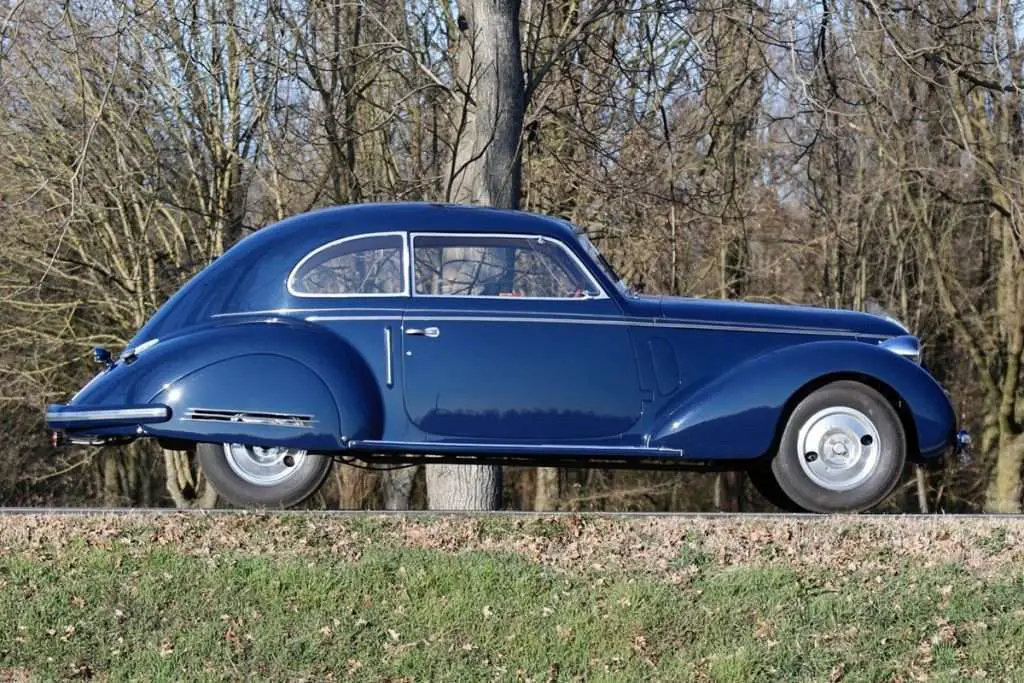 The Fiat 1500 was a six-cylinder car produced by the Fiat
1899 Peugeot Type 26
This model, retrospectively designated by Peugeot as the Type 26, was announced in the French and British motoring press in the summer of 1899.
1939 Alfa Romeo 6C 2500 Cabriolet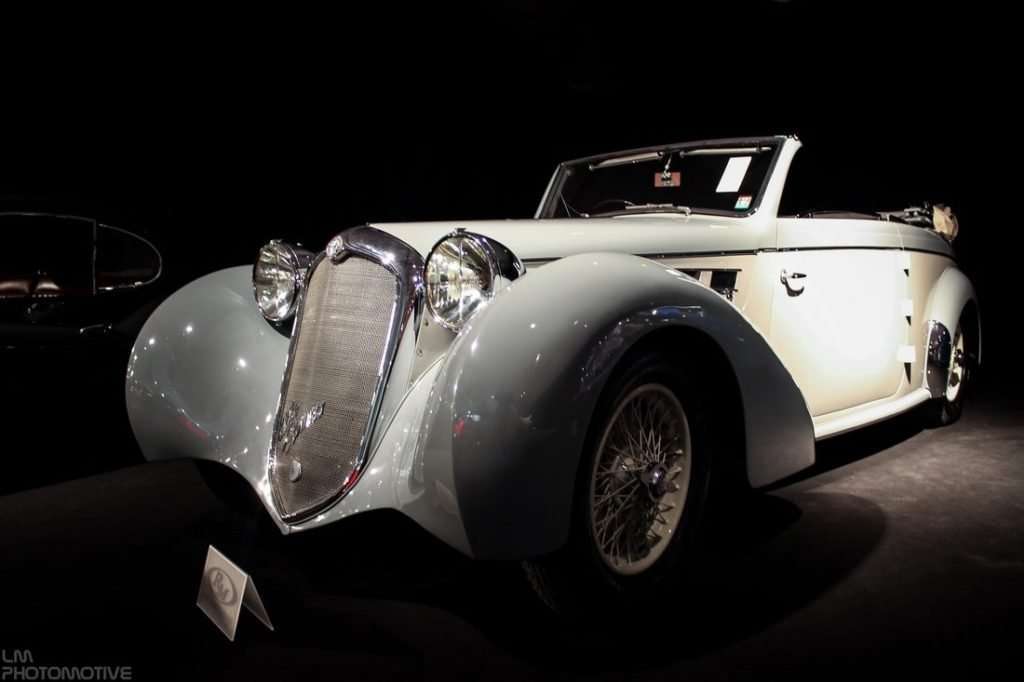 The history of the Alfa Romeo 6C 2500 automobiles are extensive. The various designs and body-styles matched with their mechanical capabilities make these one of the finest Alfa Romeos ever produced.
1909 Renault AX Camionette Delivery Truck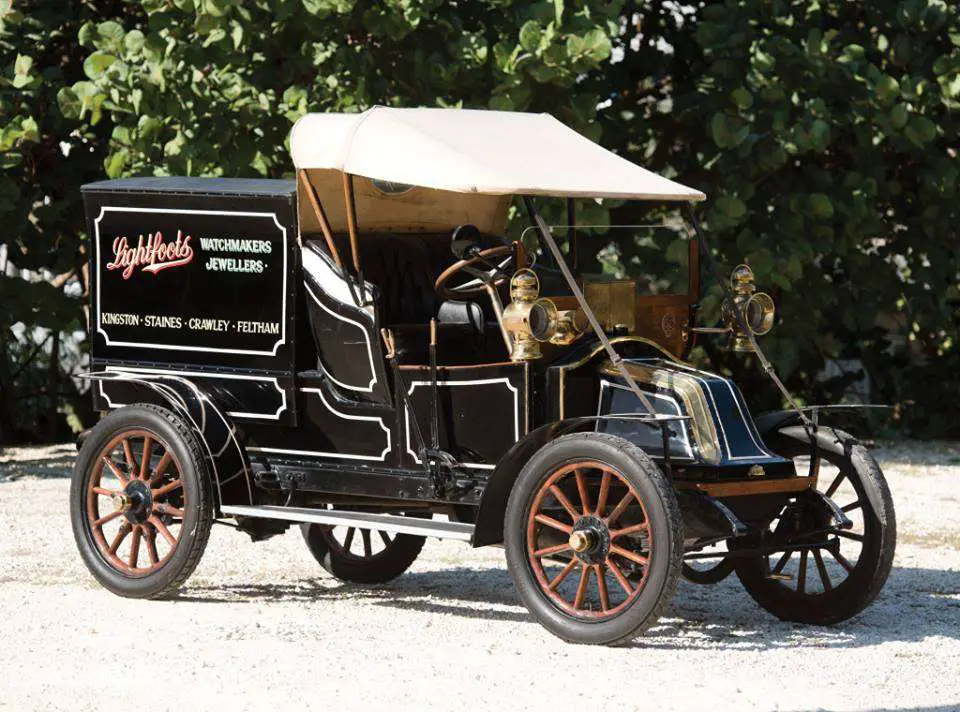 The Renault AX was an automobile manufactured by Renault. It was mostly used by cab drivers.
1930 Ruxton Model C Roadster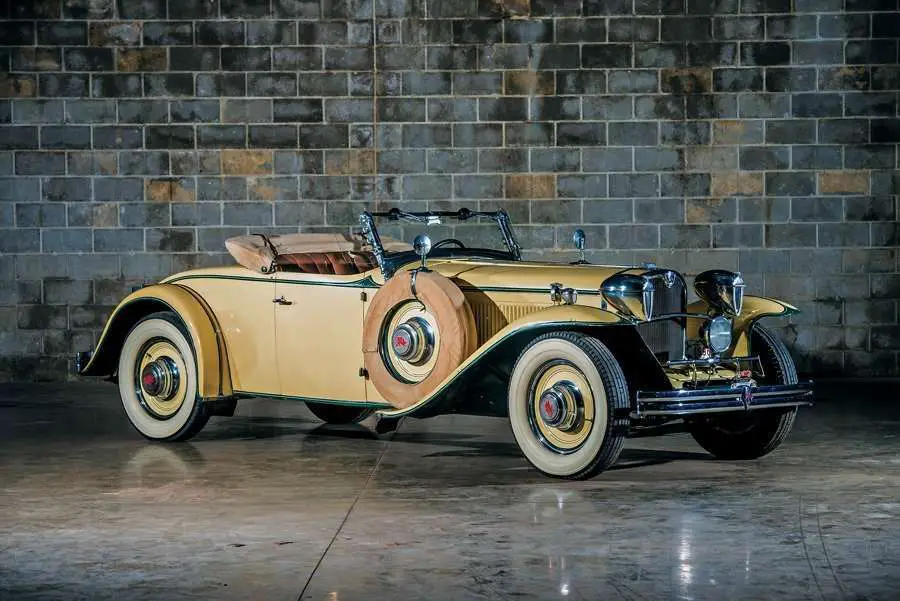 William J. Muller was a development engineer. The Ruxton had only one other front-wheel drive competitor at the time
1911 Pierce-Arrow Model 48 7-Passenger Touring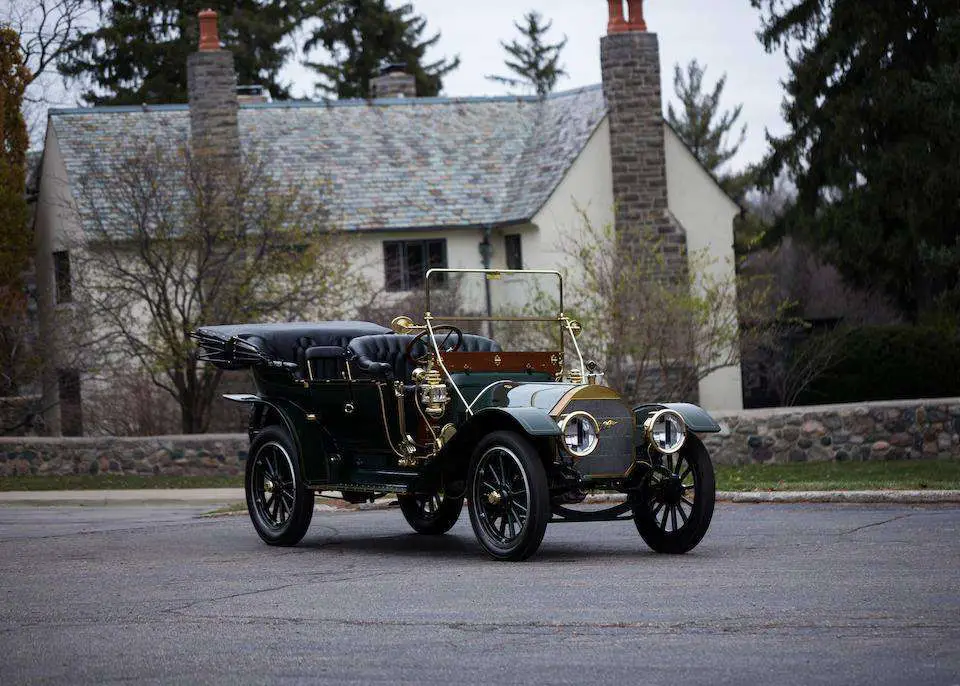 Manufacturer Pierce-Arrow Company. The Model 48 was the best-selling of the line and featured a cast aluminum body that is riveted together.
1939 Citroën Traction 11BL Cabriolet par Clabot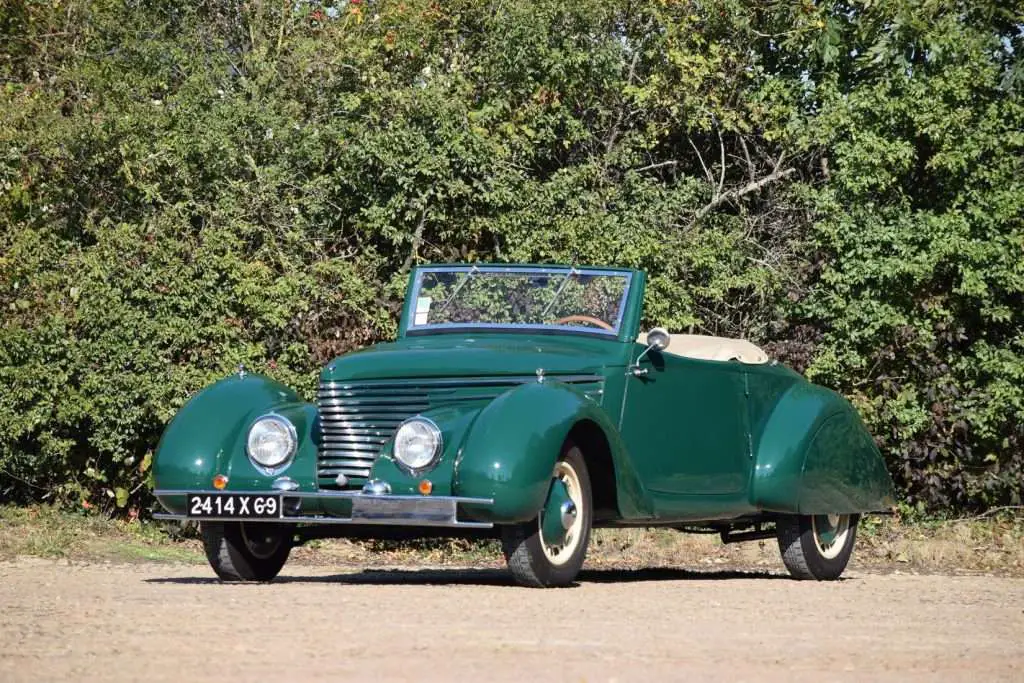 The Citroën Traction Avant is an executive car produced by the French manufacturer Citroën.
Information and Descriptions & pictures by wikipedia & supercars & conceptcarz & bonhams & other.
Special thanks to Oldtime – classic cars. All the photos and information credit goes to respective owners. DM for any removal please