Hellen Keller's Early Life Challenges and Frustrations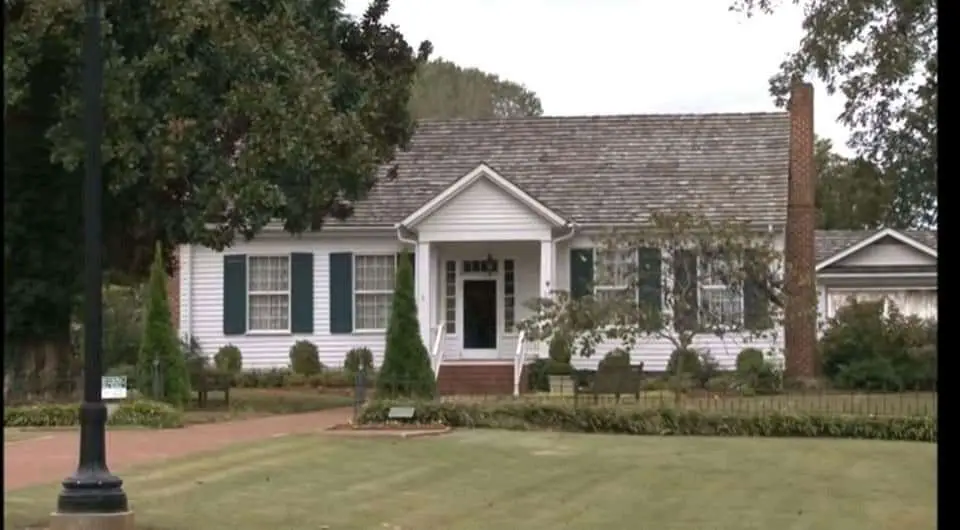 Helen Keller, a remarkable woman, faced immense challenges from an early age. Born in Tuscumbia, Alabama, USA, in 1880, she was a healthy baby until she contracted a severe meningitis infection at just 19 months old. This illness left her both blind and deaf, causing her deep frustration and hindering her ability to communicate her thoughts and desires effectively.
A Ray of Hope and a Loyal Friendship
During this difficult period, Martha Washington, the daughter of a waitress working at Helen's house, became a frequent visitor. Martha and Helen quickly became close friends and developed a unique signal system to communicate with each other. Although Helen cherished her time spent learning through Martha, her parents recognized the need for professional help.
Meeting Alexander Graham Bell and Finding Anne Sullivan
In 1886, Helen's mother learned about Alexander Graham Bell, the renowned inventor of the telephone, who was studying solutions for deaf individuals. Hoping for assistance, she met with Bell, who suggested the Perkins School for the Blind. Following his advice, a specially trained teacher named Anne Sullivan was sent to Helen's home.
The Breakthrough and the Road to Communication
Initially, Helen was an unruly and challenging student, but Anne Sullivan showed remarkable understanding and kindness. One day, while drinking water from a well on Helen's property, Anne spelled out the word "water" on Helen's hand.
A moment of realization dawned upon Helen, and she felt an immense sense of joy. Within hours, Helen learned to read over 30 different words, paving the way for effective communication and the start of her journey out of her isolated world.
Perkins School for the Blind and Language Acquisition
At the age of eight, Helen Keller, accompanied by Anne Sullivan, enrolled at the Perkins School for the Blind. The school environment brought her solace as she discovered that she was not alone in her struggles. Helen thrived in this supportive community, learning from both her teachers and her peers. She also developed proficiency in several languages.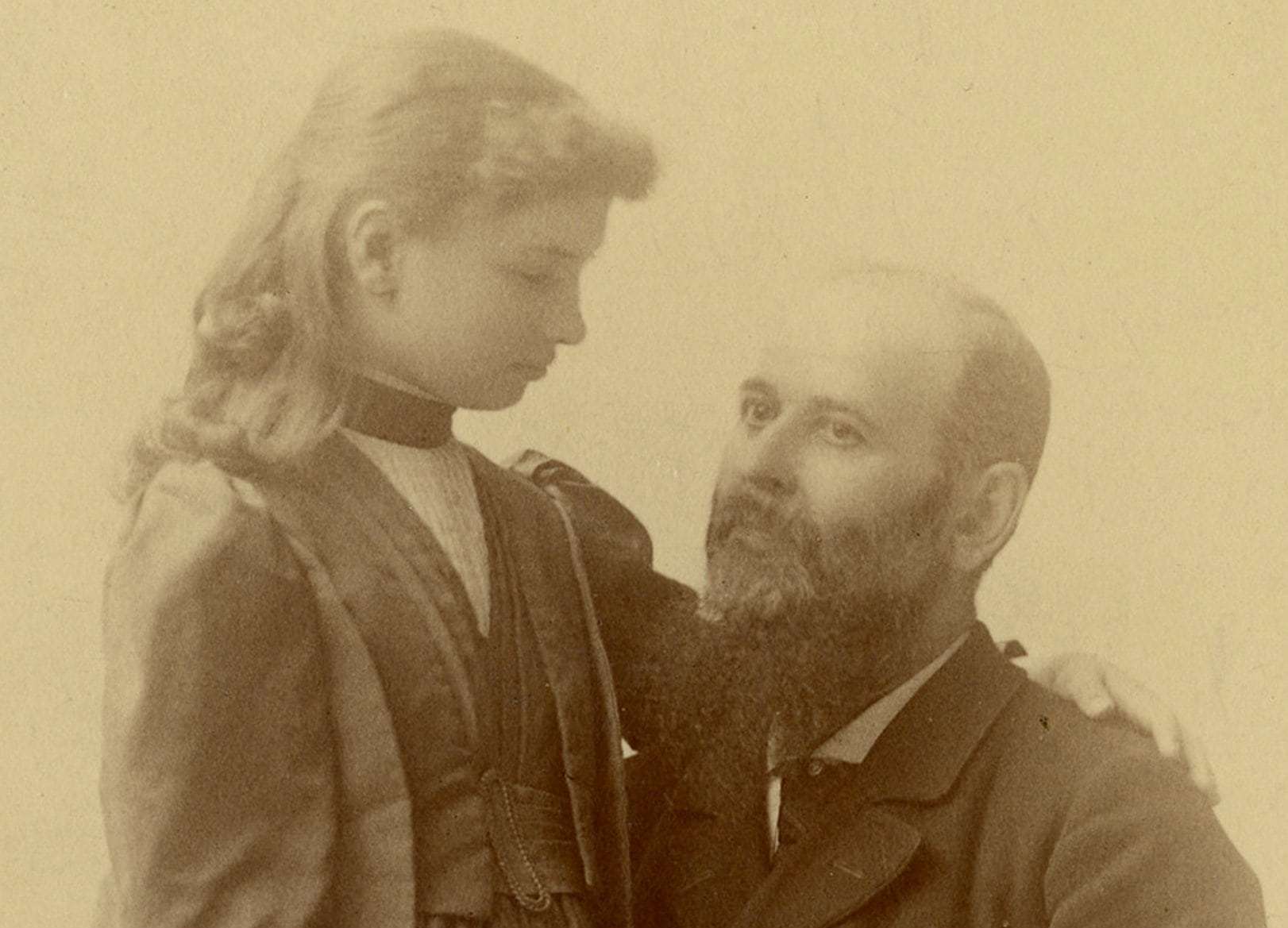 Pursuing Higher Education and Overcoming Speech Challenges
In 1894, Helen moved to New York City with Anne, where she attended multiple schools for the deaf. Despite her determination to pursue art, Helen faced significant challenges in vocalizing her thoughts due to her inability to pronounce words accurately.
Only Anne and a select few others could decipher her spoken sounds. Nevertheless, Helen exhibited unwavering dedication to her studies, leading her to begin university education in 1900, with Anne faithfully accompanying her to every lecture. In 1904, Helen's written works were published, showcasing her intellectual prowess.
Empowering Others and Global Advocacy
After becoming the first deaf person to graduate in 1904, Helen Keller felt an immense sense of pride and accomplishment. She was determined to utilize her knowledge and experiences to help individuals facing similar challenges.
Initially, she championed women's rights and later collaborated with professional organizations. She became acutely aware of the risk of blindness in certain professions and published a Braille book on the subject.
---
You may also read: Mildred Harnack, an American teacher who lost her life to Hitler
---
Helen embarked on a global journey to educate people about the prevention of blindness. Her powerful lectures gained popularity, and she donated all the proceeds, often earning around $2000 in just a few weeks, to organizations dedicated to aiding the blind.
---
The Impact of Anne Sullivan
---
Sadly, Anne Sullivan fell ill and passed away in 1936, leaving Helen devastated. Anne's unwavering support for Helen will forever remain immortal. With the help of others, Helen went on to publish approximately 12 books.
Story of My Life by Helen Keller
The Story of My Life is one of her famous books. The Story of My Life, first published in 1903, is Helen Keller's autobiography detailing her early life, especially her experiences with Anne Sullivan.
"The Miracle Worker" has had a far-reaching impact, with various adaptations across different forms of media. It all began with William Gibson's adaptation for a Playhouse 90 production in 1957. This was followed by a successful Broadway play in 1959, a Hollywood feature film in 1962, and even an Indian film titled "Black," directed by Sanjay Leela Bhansali.
Notably, the book is dedicated to the renowned inventor Alexander Graham Bell, who played a pivotal role in empowering the deaf to communicate. The dedication itself speaks volumes: "To ALEXANDER GRAHAM BELL Who has taught the deaf to speak and enabled the listening ear to hear speech from the Atlantic to the Rockies, I dedicate this Story of My Life."
Her compelling speeches and literary contributions propelled her to great fame, attracting attention even from the most influential figures in the world, including the King of Great Britain and the President of the United States. Polly Thompson took over as Helen's assistant after Anne's passing, joining her in her mission to improve the lives of the blind.
Recognition and Legacy
Helen Keller's tremendous contributions were recognized when she received the Presidential Award for Outstanding Person in America in 1964. The following year, she was honored by being included in the list of the most successful women in America. Grateful for the support she received, Helen humbly insisted that the recognition also extend to Anne, Polly, and Winnie.
A Life Remembered and a Legacy Preserved
Helen Keller passed away in 1968 at the age of 88, leaving behind a legacy of determination and resilience. She never forgot the three remarkable women who played instrumental roles in her life, enabling her to overcome tremendous obstacles. Helen remained proud of the work she accomplished alongside them in improving the lives of the blind and deaf worldwide.
---
Helen Keller Movie: "The Miracle Worker" (1962)
---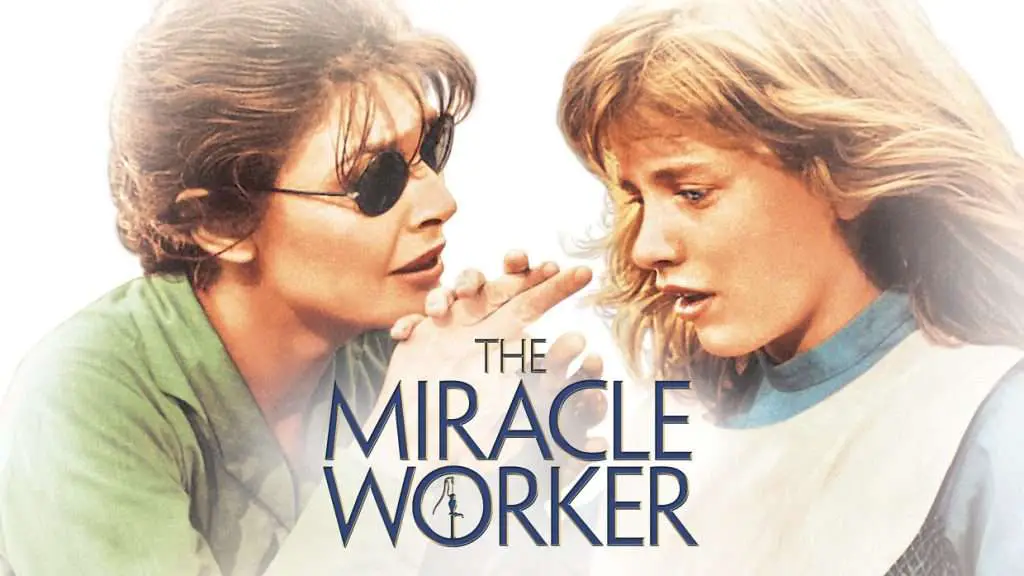 "The Miracle Worker" is a compelling and inspiring biographical film released in 1962 that chronicles the remarkable journey of Helen Keller, a deaf and blind woman who defied all odds to communicate and find her place in the world.
Directed by Arthur Penn, the film depicts the trans-formative relationship between Helen Keller and her dedicated teacher, Anne Sullivan, played by Anne Bancroft, in a gripping portrayal of determination and triumph over adversity.
Movie Link for: Amazon Prime (you can watch it here)
"The Miracle Worker" delves into the intense bond between Helen Keller and Anne Sullivan. The film explores Anne's unwavering commitment to unlock the potential within Helen and help her break free from her isolated existence.
Anne employs innovative methods and utilizes sign language to bridge the gap between Helen's silent world and the world of communication. Their journey together becomes a testament to the power of perseverance, patience, and the unyielding human spirit.
Portrayed by Patty Duke, Helen Keller's transformation throughout the film is nothing short of astonishing. From her initially unruly and defiant behavior to the eventual breakthroughs in her ability to communicate, Helen's story captivates audiences as they witness her gradual emergence into a determined and resilient young woman.
"The Miracle Worker" is a moving cinematic experience that captures the essence of Helen Keller's extraordinary life and the remarkable relationship she shared with Anne Sullivan.
Through captivating performances and emotional depth, the film highlights the indomitable human spirit and the ability to overcome seemingly insurmountable challenges.
As viewers embark on this extraordinary journey, they witness the power of compassion, education, and the unbreakable bond between teacher and student. "The Miracle Worker" serves as a timeless reminder that barriers can be shattered, and remarkable achievements can emerge even in the face of the most daunting obstacles.
---
Helen Keller Photo Gallery
---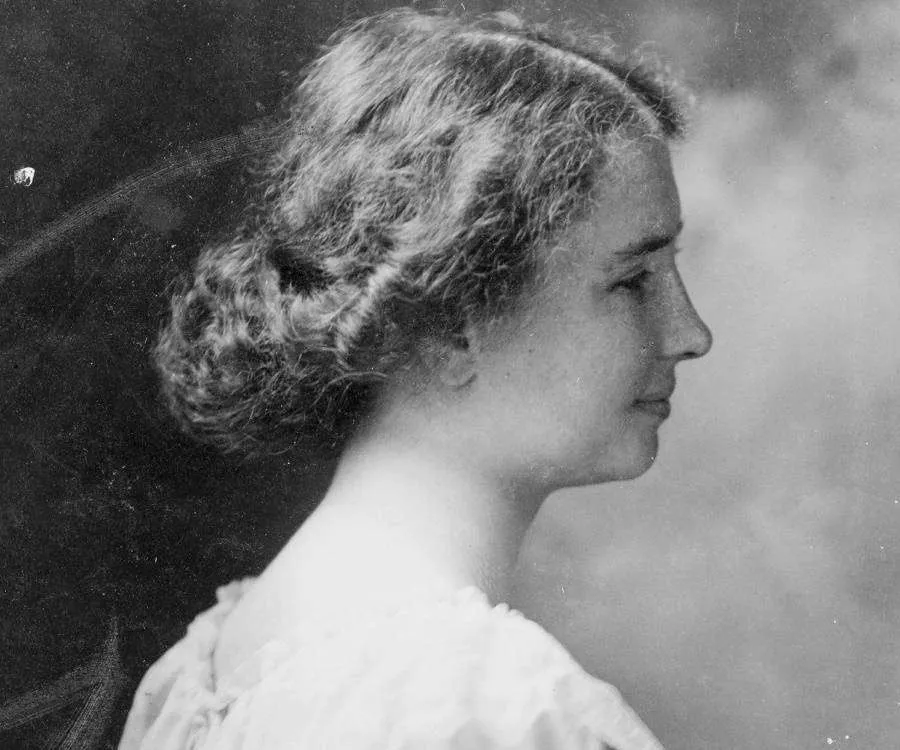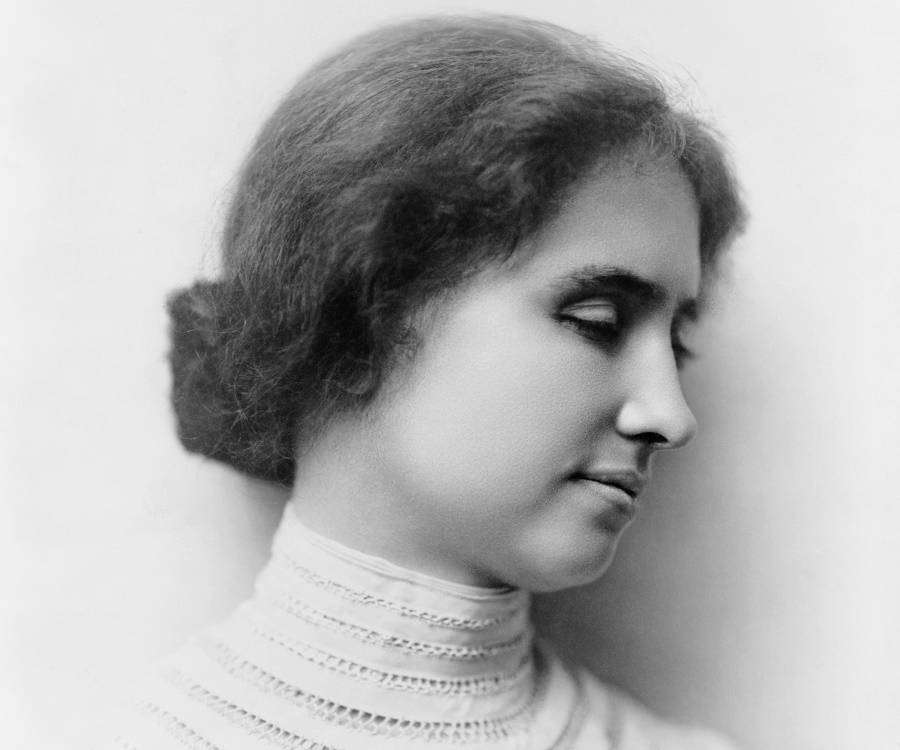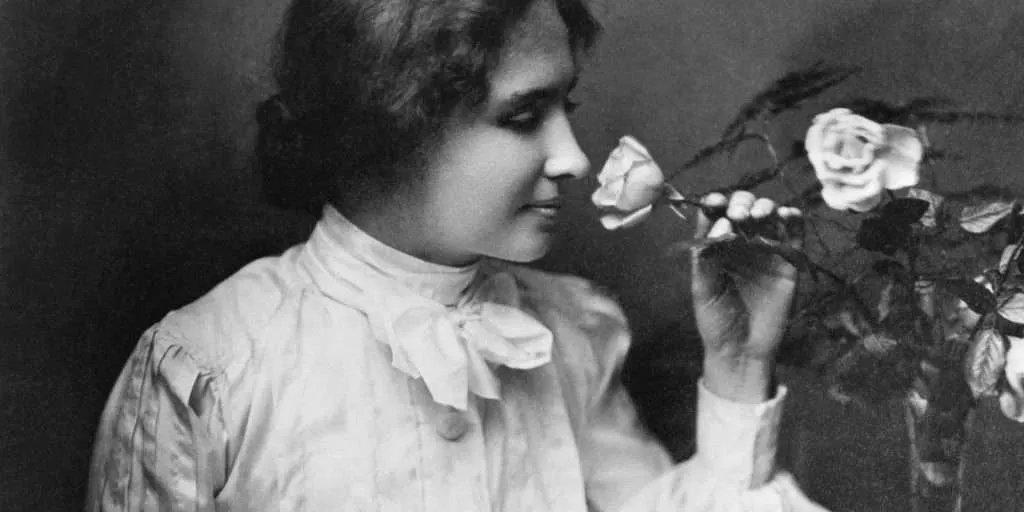 ---
All the information & photo credit goes to respective authorities. DM for removal please.