There is an incredible train that runs between apartment buildings in China. Yes, a train does travel through an apartment complex in the down shot.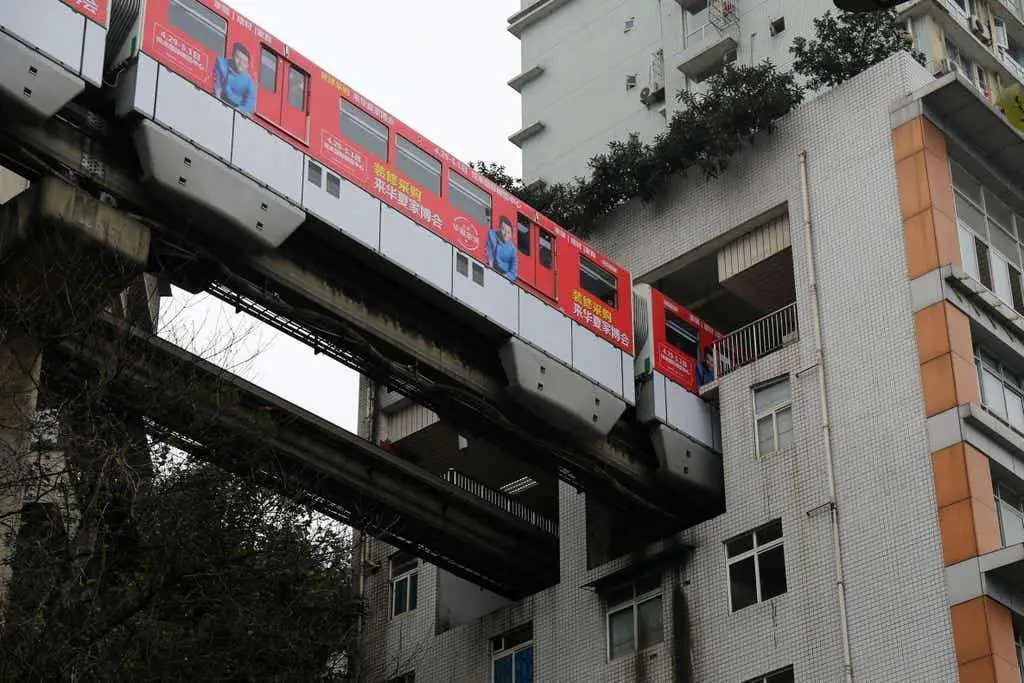 If you're shaking your head, you're right. The Chongqing Rail Transit's No. 2 line is a Chinese light railway train. According to People's Daily, it goes through the interior of a 19-story residential high-rise every day.
Commuters in China may find themselves riding a train through a 19-story residential building on a regular basis.
This train is part of Chongqing's transportation system, which covers 31,000 square miles in China's southwest and has a population of about 49 million people. As you can guess, a tiny urban region has a lot of people packed into it.
Before commencing on their rail journey, residents of the building can board at the Liziba station, which is located on the sixth to eighth floors of the complex.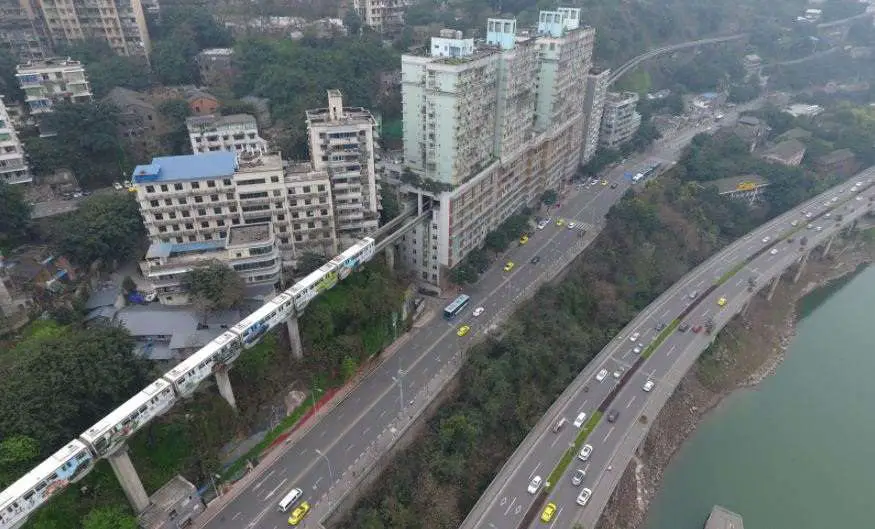 China's Transportation Infrastructure Office says that this line was the first in China to use a rubber tire light rail system. This system has a small turning radius and good climbing abilities, so it can fit into Chongqing's narrow streets and neighborhoods with a lot of people.
The goal of the project was to integrate the train system with its surroundings.
So, the people who built the apartment complex worked with urban planners to come up with a plan that would let the train go right by it while it was being built.
According to People's Daily, the light rail system, which is smoke-free and has low vibration features, is one of the country's quietest rail lines, with the train's sound being only as loud as a dishwasher.
Planners were able to integrate the train into the city without having to demolish it.
---
Source: Evening Standard
All the information and photo credit goes to respective authorities. DM for any removal please.
---
Read More>>>
13 Interesting San Francisco Facts You Probably Did Not Know
Travel in Greece – 14 Unique and awesome things to do in Greece – 2022