Miracle Baby Nmachi Ihegboro: It's nothing short of a miracle to become a parent. Have you ever thought about a white couple delivering a black baby or the reverse?
Even though such occurrences defy logic and science, the fact that someone is experiencing them serves as evidence that miracles can occur at any time, anywhere, and to anybody. Parents from Nigeria who live in London saw a similar incident.
Angela Ihegboro was "speechless" when she first met her newborn baby. The 35-year-old mother described her child as "a miraculous baby." But even so, what the hell just happened?
---
Related: The World's 7 Youngest Parents
---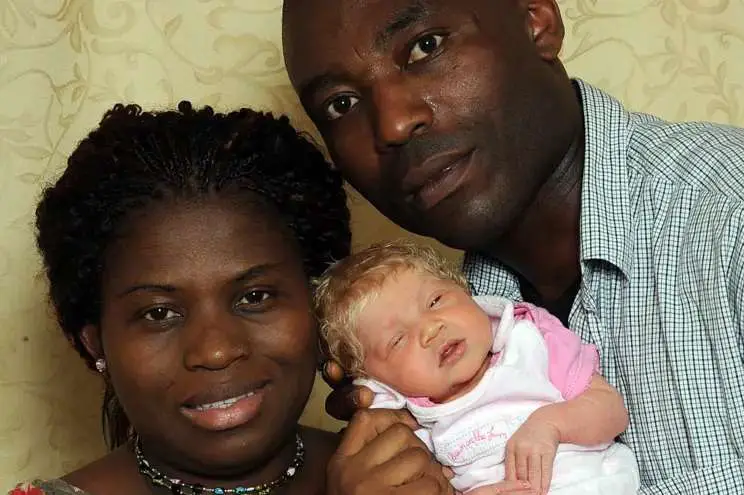 Nmachi Ihegboro, a white baby with blonde hair and blue eyes, was delivered by two black parents who were immigrants from Nigeria to London.
The father, Ben Ihegboro, stated, "The first thing I said was, 'What the flip?'" "After the birth, we both just sat there and stared at her for a long time without saying anything."
He promptly tried to put any rumors to rest.
"She is obviously mine." The 44-year-old customer service representative claimed, "My wife is faithful to me. The baby wouldn't look that way even if she hadn't been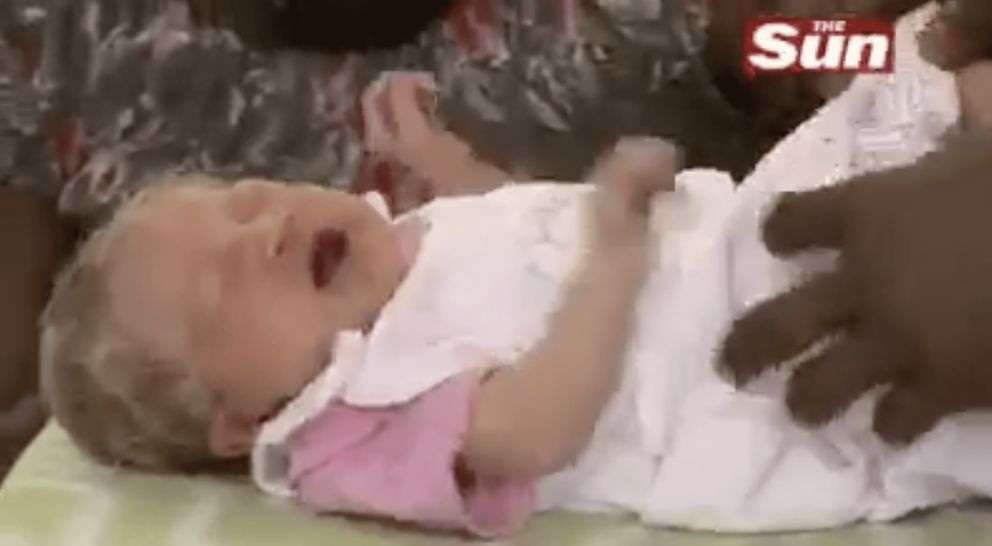 A Nigerian immigrant couple named Angela and Ben Ihegboro lived in London. They had a baby girl, their third child, in 2010. However, when they first met her, they couldn't stop talking. The amazed mother said, "She is exquisite; this baby is a marvel."
The Ihegboros were unable to comprehend what had occurred. They sat there for a while just gazing at their miracle child. Ben, a customer service representative, however, dismissed all theories regarding the situation. She is obviously mine, "he continued. My spouse is loyal to me. The infant wouldn't look like that even if she hadn't been.
Their daughter was given the name Nmachi. Little Nmachi was born with blonde hair and blue eyes, unlike their other two children, who were born with dark hair like their parents.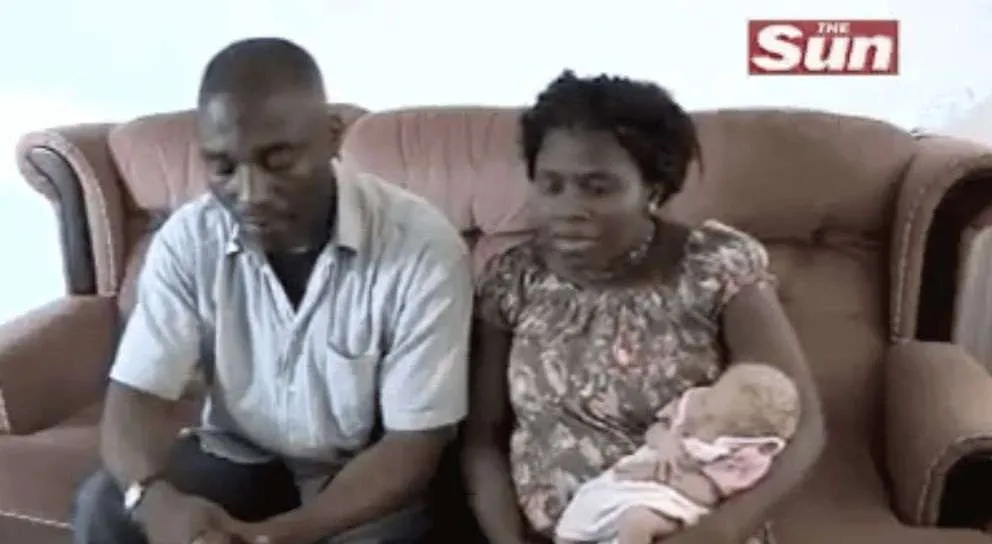 Geneticists and medical professionals started hunting for logical reasons for how something like this could be possible, while Angela and Ben were likely to consider Nmachi a "miracle baby" for the rest of their lives.
Medical professionals Revealed Three reasons
Geneticists don't believe in miracles, but they were at a loss for how to explain the case of baby Nmachi. They instead provided three hypotheses:
She is the consequence of a certain gene mutation. If that were the case, Nmachi would pass the gene on to her offspring, who would almost certainly also be white.
She has white genes that have been sleeping for a long time. Her parents gave her those genes, which may have been passed down from their ancestors.
Nmachi's doctors have said that she is not a true albino or completely colorless, but they have also said that she may have a mutant form of the hereditary disorder and that her skin may change color in the future.
---
Related: I'm a Glam Gran At 37 After My Daughter Had Adolescent Pregnancy (At age 14)
---
Whatever the case may be with young Nmachi, her parents are overjoyed to have her in their family. She doesn't appear like an albino child, anyway, Ben added. Not like the ones I have seen in books or in my own Nigeria."She simply resembles a white newborn in good health."
Nmachi's parents will always view her as a miracle, despite the fact that medical researchers and geneticists are now interested in her skin tone. If you enjoyed it, share this amazing tale with your close ones.
The question people have been asking is where Is Nmachi Ihegboro?  How does she look like now, she must be about 12 years old now.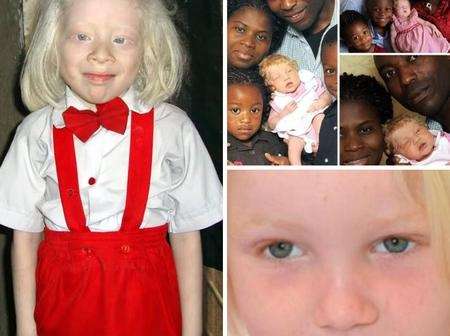 ---
Source: Timelesslife, Facebook | All the information & photo credit goes to respective authorities. DM for removal please.
---
Read More>> Oldest Mother: An Indian Woman Made History By Giving Birth At Age 70