Bessie Stringfield, was the first African-American woman to ride across the country on her own. She was also one of the few civilian motorcycle dispatch riders for the US Army during World War II.
---
Bessie Stringfield traveled across America to become known as the "motorcycling queen" of the 1930s, despite challenges posed by Jim Crow.
The courageous Bessie Stringfield went out against all odds to travel the United States on a motorcycle at a time when such an endeavor was unheard of for individuals like her, in defiance of the Jim Crow laws designed to keep her down.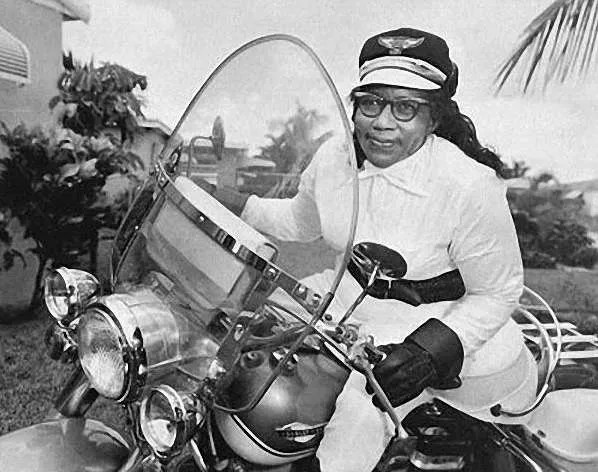 Complicated Origin of Bessie Stringfield
Bessie Stringfield's roots are uncertain, in part because Stringfield hasn't always been honest about her own upbringing.
She was reportedly born on February 9, 1911, in Kingston, Jamaica. Some claim that she was born in the United States in 1912. Even Stringfield's official biographer, Ann Ferrar, kept telling folktales about her background after she asked Ferrar to "tell her truth as her friend."
She was reportedly born in Kingston, Jamaica, and was abandoned by her father before being adopted by an Irish-Catholic mother in Boston, according to one of Stringfield's versions. Esther Bennett, Stringfield's niece, denies this account and claims that Stringfield's parents actually lived in North Carolina and raised her. I have no knowledge of Jamaicans. She claims that she was never adopted.
---
Related: Why Female Rider Vivian Bales Called The Enthusiast Girl?
---
According to Ferrar, Springfield may have lied about her upbringing because she was "running from her early background" and didn't want it to take away from the accomplishments she had made later in life.
In actuality, nothing can compare to what Springfield accomplished during her lifetime. When she was just 16 years old, her mother gave her her first motorcycle, and the brave young lady taught herself how to ride it.
The rest of Stringfield's life would be shaped by this early success. From 1929 until her passing in 1993, Stringfield toured the entire country on a motorcycle.
Bessie Stringfield's Adventure
Stringfield learned to ride her first motorcycle, a 1928 Indian Scout, by herself when she was 16 years old. At the age of 19, she started her cross-country journey in 1930. She completed seven further lengthy US journeys before riding through the lower 48 US states, Europe, Brazil, and Haiti.
She made history by becoming the first known African-American woman to ride a motorcycle to every one of the 48 states in the union. She chose her location by flipping a coin over a map of the nation before setting out.
She performed motorcycle stunts in carnival shows at the time to make money. Stringfield frequently experienced housing discrimination because of the color of her skin, so she would sleep on her motorcycle at gas stations. She competed in flat track races but was denied trophies because of her sex.
---
Related: Story of Van Buren Sisters Who Rode 5,500 Miles Across America
---
Given the overwhelming odds against Stringfield engaging in any activity as liberating as independent travel across the country, this accomplishment is all the more impressive. Stringfield saw a great deal of discrimination while traveling, and the civil rights movement would not start until she was well into her tour.
As is shown by Ferrar in Stringfield's book, Jim Crow laws and racial prejudice prevented her from being able to stay at most motels.
"If you were black, it was impossible to find housing. I had faith that the Lord would look after me, and he did. I would stay with black people if I came across any. If not, I would sleep at gas stations while riding my motorcycle, "stated Stringfield." A long time ago, individuals of color couldn't stay at hotels or motels. But I never found it bothersome.
Stringfield persevered against the most extreme odds to keep her two-wheeled independence. Stringfield joined the American military during World War II. She was the only woman in her squad and worked as a civilian motorcycle dispatcher.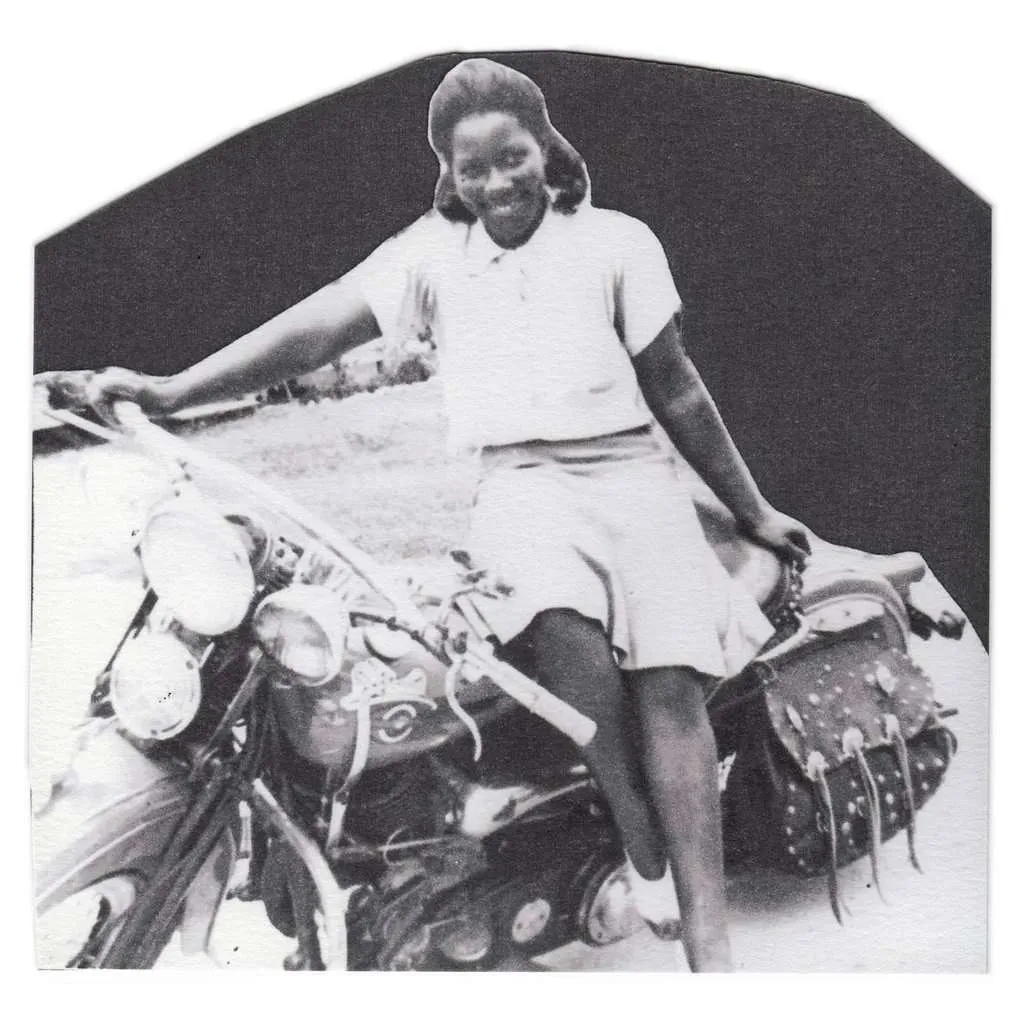 The Second World War and after life
Stringfield transported documents between domestic army bases while working as a civilian courier for the US Army during World War II. After completing the demanding training, she got on her own blue, 61-inch Harley-Davidson.
She traversed the country eight times over the course of her four years of employment with the Army. She may have felt prejudiced during this time because a white man driving a pickup truck in the South knocked her down on purpose.
In the 1950s, Stringfield relocated to Miami, Florida, where she was initially informed by the local police that "nigger women are not allowed to ride motorbikes." She went to the police captain after being stopped and harassed repeatedly by officers.
To demonstrate her riding prowess, they visited a local park. She received the captain's blessing to ride and was free of further run-ins with the law. According to Stringfield, "from that day forward, I didn't have any issues with the cops, and I also received my license."
There, she received her nursing degree and started the Iron Horse Motorcycle Club. The local press took notice of her talent and antics during motorcycle displays, which earned her the moniker "The Negro Motorcycle Queen." Later, she adopted the moniker "The Motorcycle Queen of Miami," which she used for the rest of her life.
"Motorcycle Queen of Miami": personal life
Six marriages and divorces later, three of her pregnancies with her first husband were lost. She continued to use Arthur Stringfield's last name. She was a Catholic as well. When she finally decided to settle down, she picked Miami.
Unaware of any family members at the time, Robert Scott Thomas was named executor and beneficiary of Stringfield's inheritance. Thomas' family had hired Stringfield as a housekeeper when Thomas was a young child.
In spite of cautions from her doctors, Stringfield continued to ride despite subsequently developing a persistent cardiac disease. She continued till her passing in 1993, at the age of 82.
Legacy
The "Bessie Stringfield Memorial Award" was established by the AMA in 2000 to honor an extraordinary accomplishment by a female motorcyclist. In 2002, Stringfield became a member of the Motorcycle Hall of Fame. As the owner of 27 Harley-Davidson motorcycles, the AMA honored her in their first "Heroes of Harley-Davidson" show in 1990.
Meet Bessie Stringfield, the Black "Motorcycle Queen," a short documentary on Bessie Stringfield, was made available online and for free by Timeline in 2017.
The New York Times published an obituary for her in 2018. In 2020, the HBO program Lovecraft Country will pay tribute to Bessie Stringfield.
---
Source: Wikipedia, NY Times | All the information & photo credit goes to respective authorities. DM for removal please.
---
Read More >>> 1948 Norman E. Timbs Buick Streamliner Got A Second Chance After Wildfire Scorch