Jeff Bezos, whose given name is Jeffrey Preston Bezos, and was born on January 12, 1964 in Albuquerque, New Mexico, United States. He is an American entrepreneur who is best known for his work as the founder and chief executive officer of Amazon.com, Inc., an online retailer that initially specialized in selling books but has since expanded its offerings to include a wide range of goods.
Thanks to Jeff Bezos leadership, Amazon evolved into the most successful online retailer and served as a template for other online business ventures. Later he became one of the world's richest persons in the world.
As of January 2023, Jeff Bezos's net worth had surpassed $126.5 billion, placing him on the list of the world's richest people.
Perhaps the thing that has brought Bezos the most notoriety is his role as the founder and former chief executive officer (CEO) of the massive online retailer Amazon. He continues to serve in the capacity of executive chair of the company.
He also has significant holdings in investments that are considered to be more conventional, such as real estate, in addition to a significant number of shares in other well-known businesses.
Over the course of his career, Bezos has made a number of significant contributions to charitable organizations, including funding a number of educational initiatives through the Bezos Family Foundation.
He invests one billion dollars every year in his space exploration company, which is called Blue Origin. On July 20, 2021, Bezos and three other people boarded the New Shepard spacecraft. This was Blue Origin's first mission with a crewed vehicle, and it went well. 
Jeff Bezos Early life and career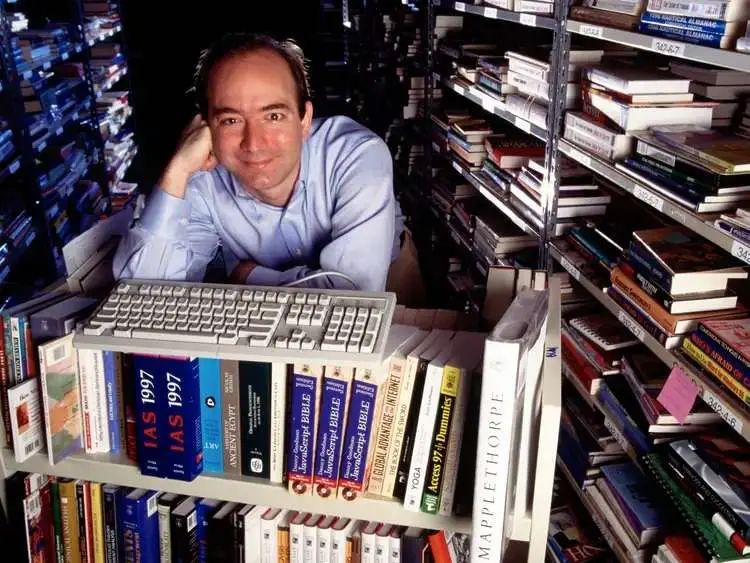 Jeff Bezos established the Dream Institute while he was still a student in high school. It was a facility that encouraged imaginative thinking in young people. Following his graduation from Princeton University in 1986 with degrees in electrical engineering and computer science, he worked at a variety of jobs before beginning his career at the New York investment bank D.E. Shaw & Co. in the year 1990.
He was awarded the summa cum laude degree. Bezos was soon named senior vice president of the company, making him the youngest person to hold that position, and he was given the responsibility of investigating the potential investment opportunities presented by the Internet.
The fact that the number of people using the Internet was growing by more than 2,000% per year showed him how big of a business opportunity it was.In 1994, he parted ways with D.E. Shaw and moved to Seattle, Washington, where he established a business as an online bookseller.
Bezos initially began developing the software for the website while working out of his garage with a small team of employees. Amazon, which got its name from a river in South America, made its first sale of a book in July of 1995.
Founding story of the Amazon.com
Amazon rose to the top of the e-commerce industry very quickly. The website was easy to use and could be accessed at any time of day or night.Visitors were encouraged to post their own reviews of books on the site, and the site also provided discounts, individualized recommendations, and searches for books that were no longer in print.
Amazon rose to the top of the e-commerce industry very quickly. The website was easy to use and could be accessed at any time of day or night.Visitors were encouraged to post their own reviews of books on the site, and the site also provided discounts, individualized recommendations, and searches for books that were no longer in print.
It started selling CDs in June of 1998, and later that year it started selling videos as well. In 1999, Bezos expanded the site to include auctions and began investing in other online retailers. As a result of Amazon's success, many other retailers, including major book chains, have started offering their products through online stores.
As more businesses competed for customers' dollars online, Jeff Bezos recognized the need to diversify Amazon's product offerings. By 2005, the company was selling a wide variety of goods, including consumer electronics, apparel, and hardware.
A further step toward diversification was taken by Amazon in 2006 when it launched Amazon Web Services (AWS), a cloud-computing service that would go on to become the most successful of its kind in the entire world.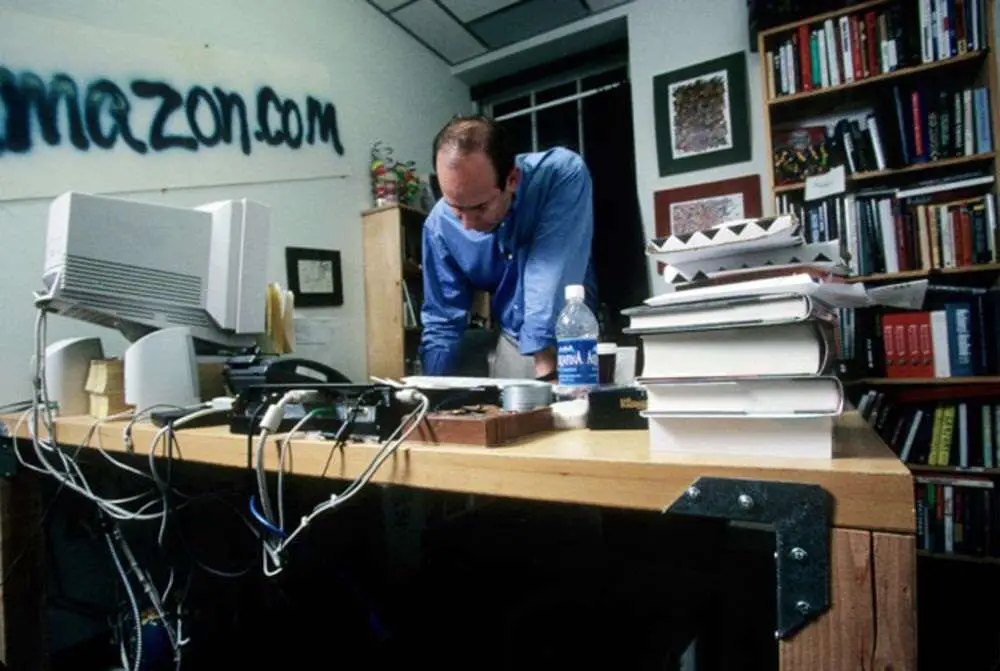 Amazon introduced a new handheld reading device known as the Kindle in the latter half of 2007. The Kindle is a digital book reader that is connected to the Internet via wireless technology and allows customers to buy, download, read, and store a wide variety of books on demand. In 2010, Amazon made the announcement that sales of Kindle books had surpassed sales of hardcover books.
In the same year, Amazon established its Amazon Studios division, which is responsible for the production of its own movies and television shows. The annual net sales of Amazon have increased from $510,000 in 1995 to approximately $600 million in 1998, and from more than $19.1 billion in 2008 to almost $233 billion in 2018.
This growth can be attributed to the company's expansion. In 2018, AWS was responsible for bringing in about half of the company's operating income.
After another year had passed, Amazon reached a new profit high, and during the fourth quarter of that same year, the company's revenue surpassed $100 billion for the first time. One factor that contributed to the unprecedented number of cases was the increase in people shopping online from the comfort of their own homes during the COVID-19 pandemic.
Bezos made the announcement that he would be stepping down as CEO of Amazon later that year, in February of 2021. Despite this, he intends to keep his position as executive chairman at Amazon.
Other Investments of Jeff Bezos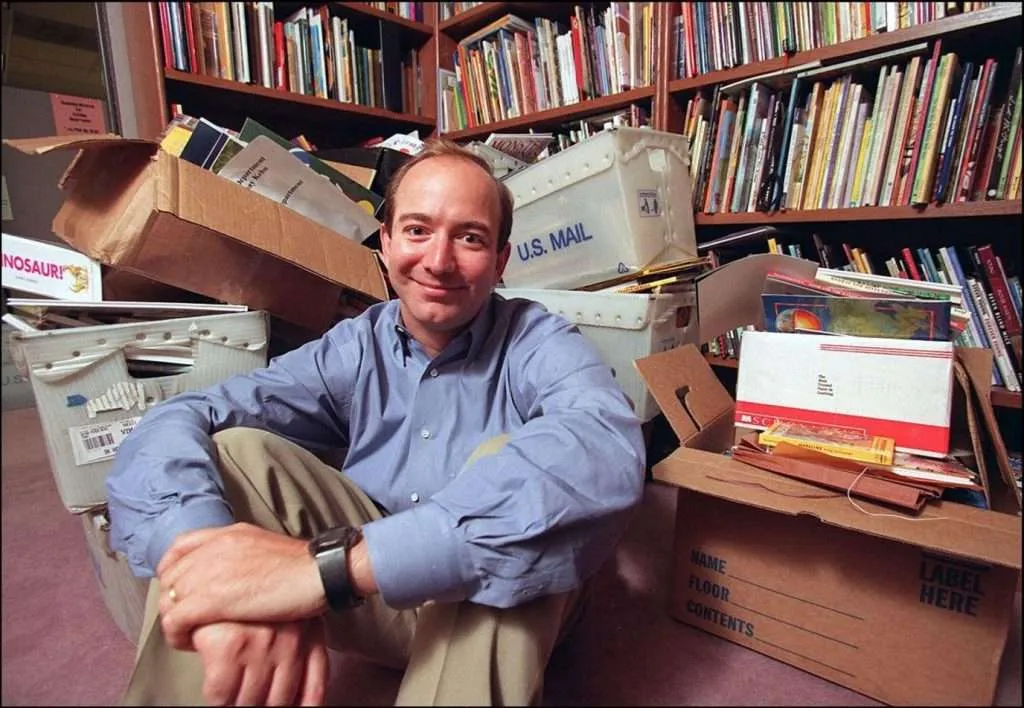 In addition to founding Amazon in 1994, Bezos also established Blue Origin, a space travel company, in the year 2000. Soon after that, Blue Origin purchased a launch site in Texas and announced plans to launch a crewed suborbital spacecraft called New Shepard in 2018 and an orbital launch vehicle called New Glenn in 2020.
In 2013, Bezos paid a total of $250 million to acquire The Washington Post and publications affiliated with it. In 2018, it was estimated that Bezos's net worth was $112 billion, making him the richest person in the world.
Jeff Bezos Personal life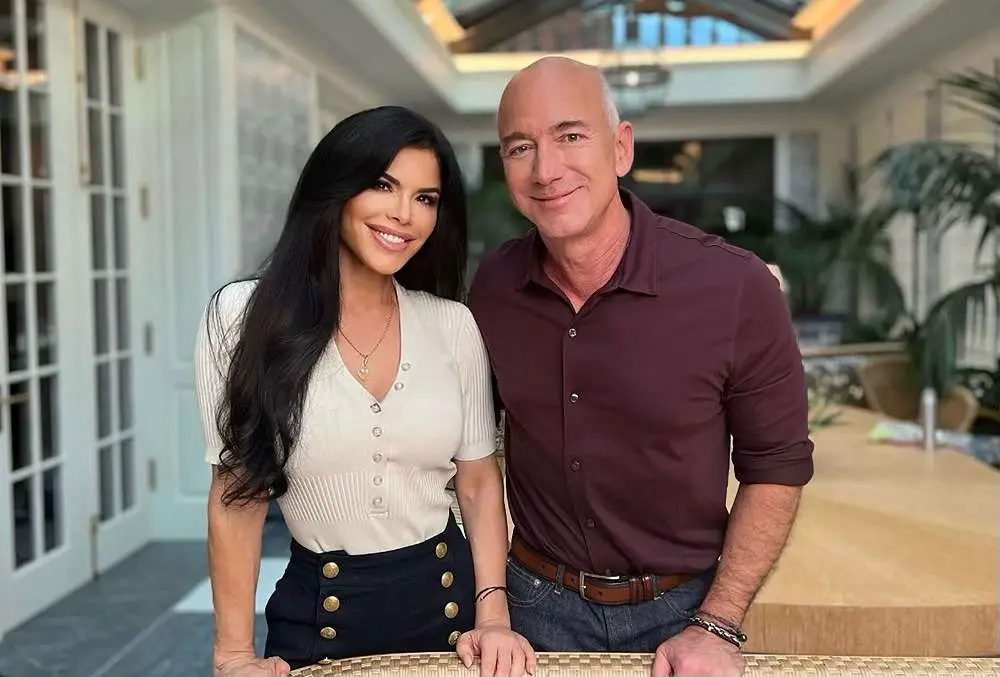 In 1993, Bezos wed Mackenzie Tuttle, a woman he had previously known from his time at D.E. Shaw. The couple made the announcement that they were divorcing in January 2019, and the very next day, the National Enquirer published a story revealing that Bezos was having an affair with another woman. The divorce was finalized in February 2019. After that, Bezos started looking into how the gossip magazine had gotten access to his private text messages. 
Then, in February, he published a lengthy essay online in which he accused officials at American Media Inc. (AMI), the parent company of the National Enquirer, of "extortion and bribery." These officials had allegedly suggested that they would release nude photographs of Bezos if he did not stop his investigation, in addition to making other demands.
With his essay, Jeff Bezos claimed that he was threatened with the release of the photographs if he did not stop his investigation. Later, the investigation that was led by Bezos claimed that his lover's brother was the one who had leaked the texts.
Who are Jeff Bezos' parents?
Bezos, 57, was born in Albuquerque, New Mexico, to Jacklyn Gise and Ted Jorgensen. Jacklyn was 17-years-old when she gave birth to Bezos and was still a high school student at the time.
Who is Jeff Bezos's Wife?
MacKenzie Scott is an American novelist and philanthropist. As of December 2022, she has a net worth of US$27 billion, owing to a 4% stake in Amazon, the company founded by her ex-husband Jeff Bezos. As such, Scott is the third-wealthiest woman in the United States and the 35th-wealthiest individual in the world. (Wikipedia)
Who are Jeff Bezos's children?
Jeff Bezos and his ex-wife, novelist MacKenzie Scott are parents to four children – three sons and one daughter. The couple had adopted their daughter from China.
Who is Jeff Bezos new wife?
Jeff Bezos' girlfriend is Lauren Sánchez. She is a former reporter, Good Day LA anchor and Extra correspondent.
FAQs
What is Jeff Bezos's net worth as of right now?
According to the Forbes analysis in 2023, its estimates that Jeff Bezos's personal wealth is currently sitting at $126.5 billion. Because most of his wealth comes from his 11 percent stake in Amazon, his net worth can change a lot depending on how much the stock of that company goes up or down.
How Much Money Does Jeff Bezos Make Per Day?
Using data from July 2021, Vizaca did some math and found that Bezos made about $8.99 billion each month, which is the same as $2.25 billion each week or $321 million each day.
Which Businesses Are Under Jeff Bezos's Ownership?
Bezos is not only the founder of Amazon, but he is also the owner of The Washington Post and the company Blue Origin, which is involved in space exploration.
What Kind of Businesses Does Jeff Bezos Have in His Stock Portfolio?
Bezos has invested in a variety of companies, including Twitter, Uber, Airbnb, and Business Insider, in addition to his 11 percent stake in Amazon. He has also invested in numerous other smaller companies.
---
All the information & photo credit goes to respective authorities. DM for removal please.
---