A well-groomed look includes having nice hair. A simple way to have amazing Back-To-Work Hairstyles and fantastic interview hair is to master a quick, elegant updo.
Once more, you've ignored your alert. Your beauty routine is the last thing you want to bother with because you need to get out quickly. Real hustle exists. However, a lack of time need not equate to a lack of flair.
Every hair length and texture can rock one of these stylish, quick workplace hairstyles, all of which can be done in a minute. Prepare to flip, pin, and twist your way to polished perfection wherever you are: in the gym, at home, on the train, in a vehicle, or on the sidewalk in front of the workplace.
Here are our top 15 quick Back-To-Work Hairstyles, perfect for summertime, job interviews, and beyond!
Wash and Go
Tidy ponytail
Ponytail with Knots
Halo Braid
Half-Up Wavy Style
Braided Side Hairstyle
Pineapple Hairstyle
Simple Sweep Using Hair Pins
Braided Hair Scarf
A Quick Temple Twist
Headbands
Braided Bun
Add Volume
Twisted/Braided Front
Wet it and leave it
Even if mornings are challenging, these hairstyles help a little. Keep reading…
Wash and Go Hairstyle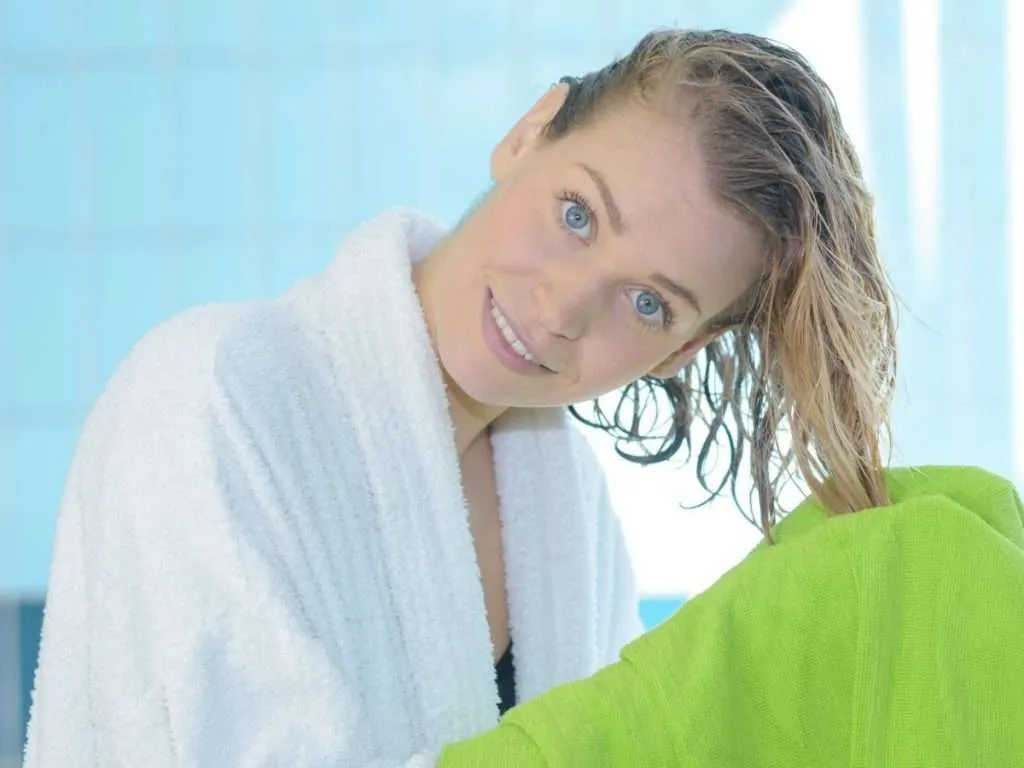 The simplicity of a wash and go is one of the reasons natural-haired girls adore their hair. It's so much simpler with a nice co-wash and a little product after the shower! To be completely honest, this doesn't even call for a full shower.
You might only need a spray bottle with a small amount of conditioner in it to revive and hydrate your curls. Add a small amount of edge control gel, curl cream, and a light oil. Then make a stylish exit.
Tidy ponytail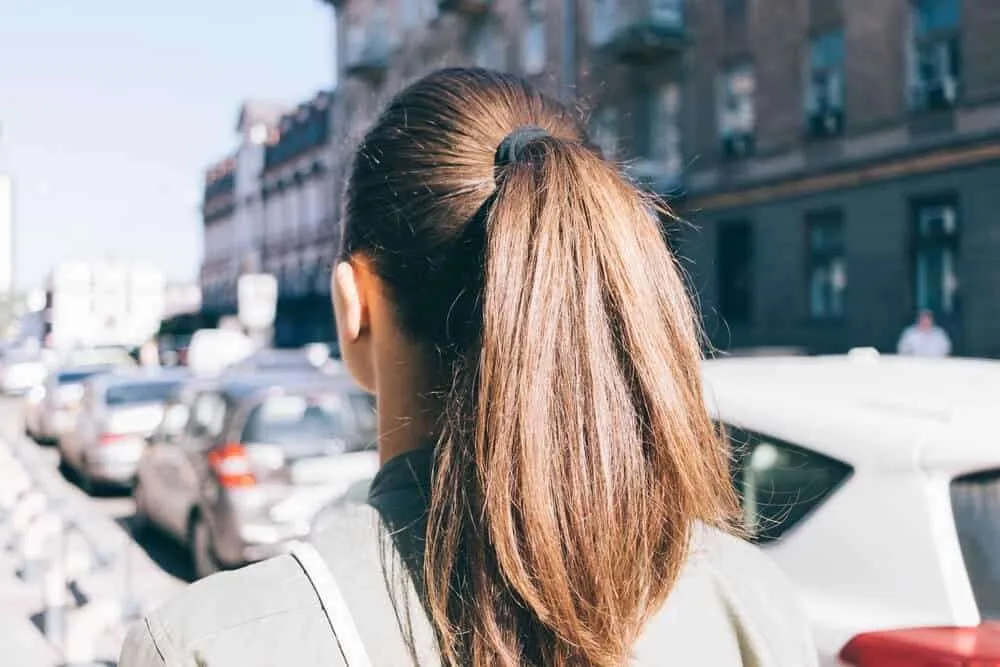 One cannot deny the impact of a stylish appearance, especially on a hot day. Gel should be applied to wet hair before brushing it back or up to the nape of the neck. Smooth down your edges, secure them with a soft elastic, and then step outdoors to take on the day.
Ponytail with Knots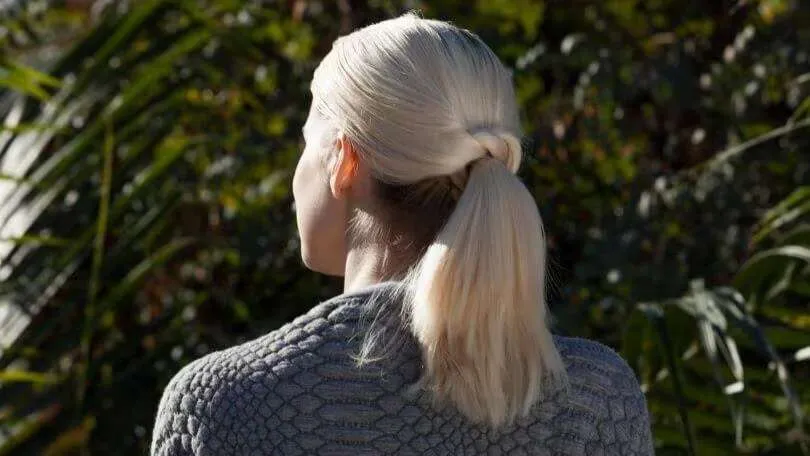 Combining the two hairstyles will give you a completely new perspective on your go-to hairstyle because girls with long hair know how to pull their hair into a ponytail and a bun in no time.
The hair should be pulled back into a ponytail, then the base should be twisted many times to resemble a bun.
A knotted ponytail with a twisted foundation and loose, free-flowing ends is created by pulling the ends through the middle of the bun and securing them. Done and finished.
Halo Braid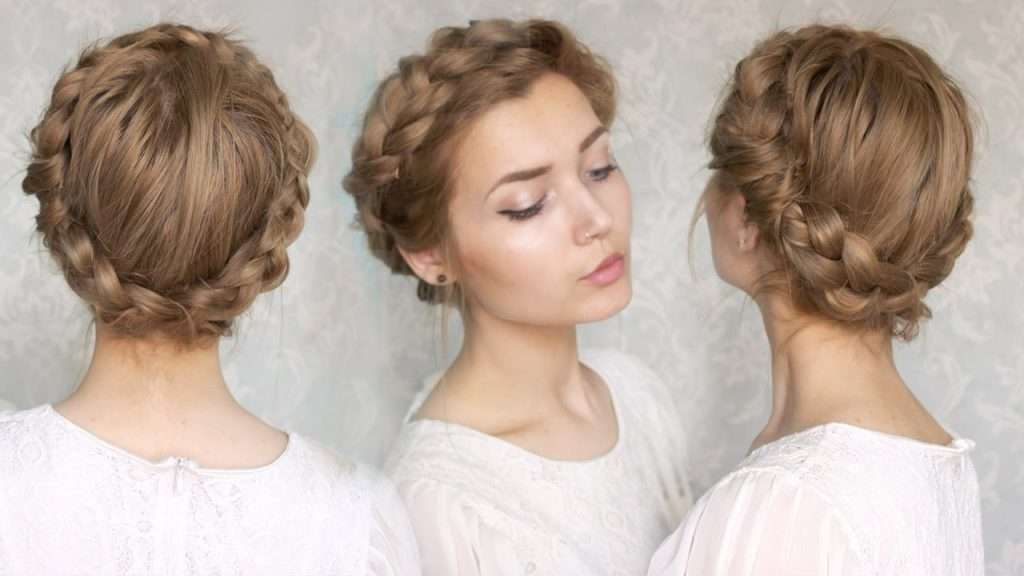 Quickly untangle the hair, then begin braiding on one side of the head and go all the way around. With a hairpin, secure the loose end by tucking it inside or underneath the larger braid.
Half-Up Wavy Style
By gathering the top portion of hair, twisting it around and over the crown, and tying it with a hair accessory, curls and waves can easily have a quick, new look. This is especially useful on days with unfavorable humidity levels.
Braided Side
This quick and simple work style for curly hair is a fantastic illustration of how sometimes all you need is 10 seconds to refresh your appearance. Pull the hair to one side, make a loose braid, and tie the ends. Step outside into the day after adding a small amount of gel if it appears that frizz is possible due to the weather.
Pineapple Hair style
This ultimate, simple haircut is well known among curly girls: Put all of your curls exactly on top of your head, then use a soft hair tie or a lovely scarf to hold them in place. This is the quickest and easiest curly hairstyle, not to mention the queen. Turn your head upside down, gather your wits, and then leave.
Simple Sweep Using Hair Pins
Another elegant, yet simple and beautiful look: Simply sweep a portion of your hair behind your ear and pin it in place. Use two pins side by side or create an "X" form that is suitable for the runway for an improved appearance.
Braided scarf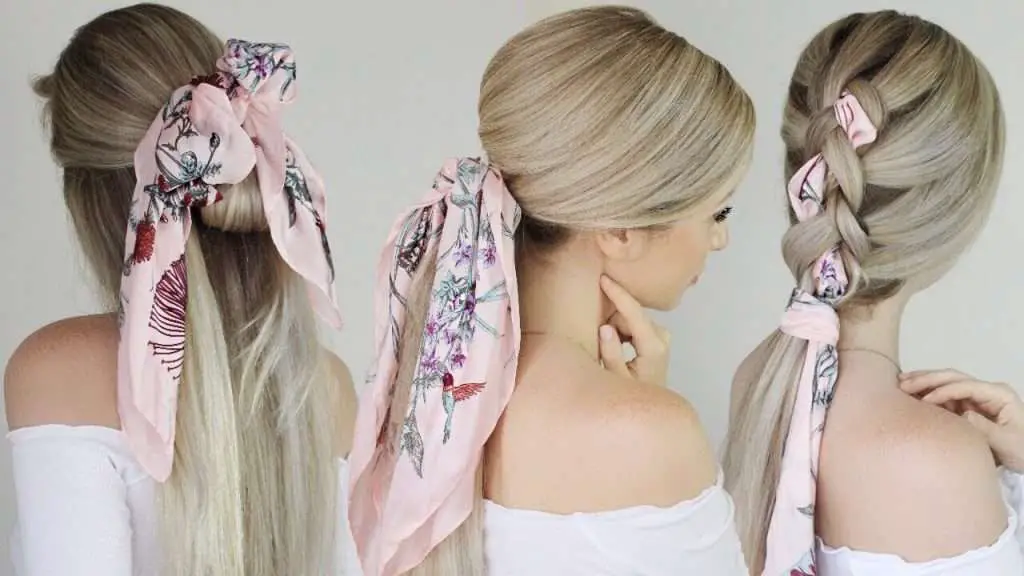 This runway-ready look is surprisingly simple to replicate and looks quite stylish. With the end of a silk scarf, fasten a short ponytail (you can use a hair elastic underneath for extra security, especially if your hair is particularly slippery).
On either side of the scarf's remaining tail, divide the ponytail into two halves. Beginning at the bottom, begin braiding the scarf using the two sections of hair.
Tie the scarf around the remaining hair when 1 to 2 inches are left. You have the option of letting the scarf braid hang loosely or bunching it up low by wrapping it around itself.
A Quick Temple Twist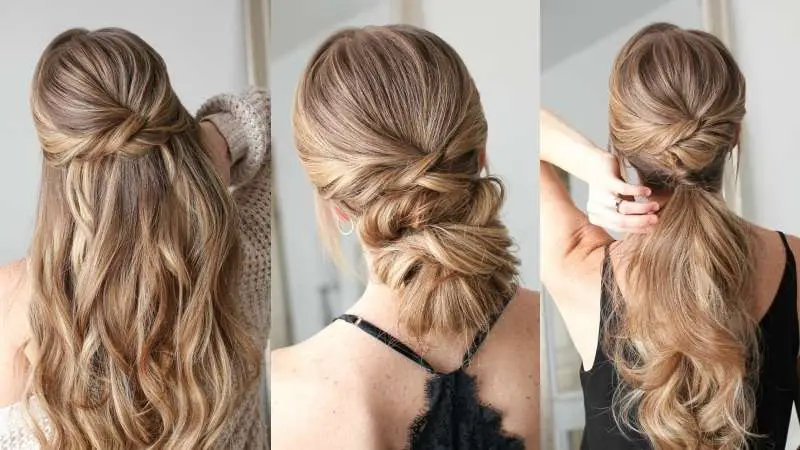 Have a few stray hairs that won't behave? No issue. Take a portion of hair around the temple, wrap it several times around your fingers, then pin or barrette it in place.
The rest of your hair can be curled into a sloppy bun or tousled. For days when you don't have time for hair in your face, you may also take equal parts from both sides and tuck them behind the crown of the head.
Headbands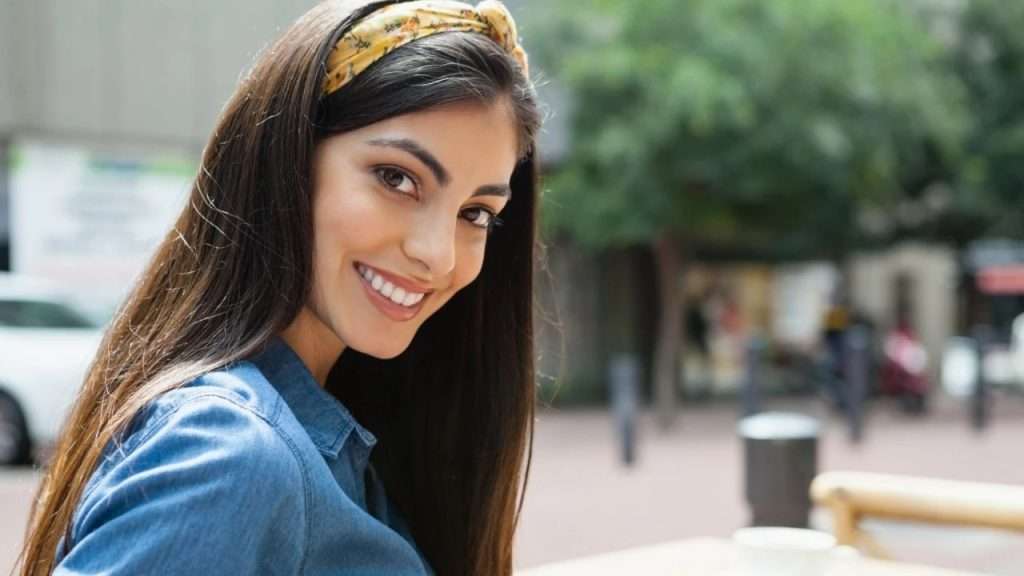 One of the quickest ways to get shine and control over your hair in just a few seconds still involves your go-to childhood hair item. Brush through your hair, put a headband on, and, if necessary, spray a little hairspray on your temples.
Leave your hair ends free or pull them back into a low ponytail for a touch of vintage style. Secure with a hair elastic or big barrette.
Braided Bun
Only this job appears to be difficult for people with medium hair. Make a central part in your hair and braid both sides (low braids or French braids are both acceptable).
Then, at the nape of your neck, gather the ends together and twist them into a bun. A hair elastic should be used to secure the bun's base.
Add Volume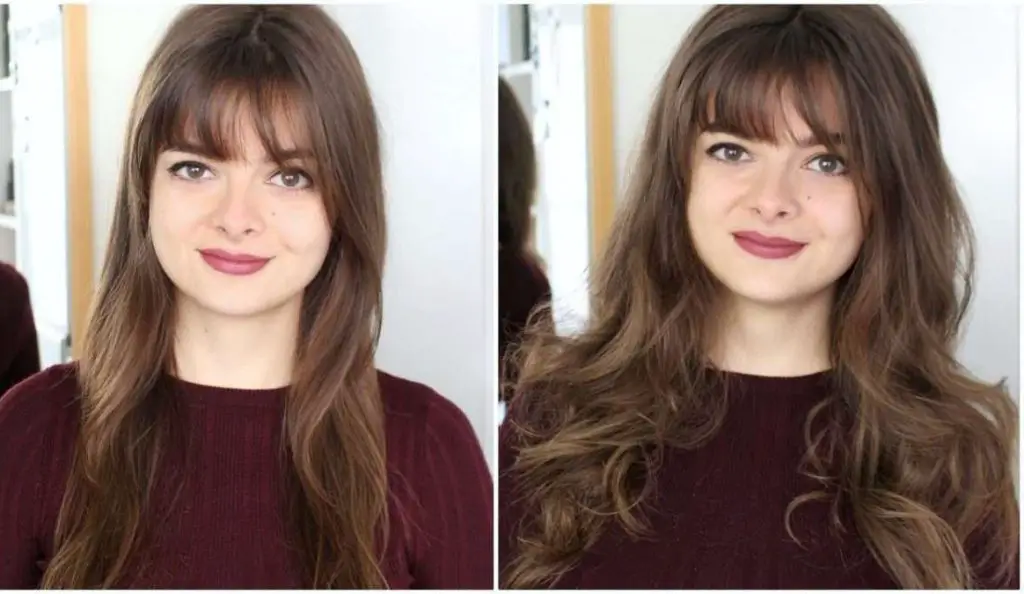 Adding volume to short hair is one of the simplest work-appropriate hairstyles. A few expertly placed curls and a little hairspray can completely change the game if you have length on top.
While you brush your teeth, turn on the curling iron or apply some rollers to the crown. When finished, let go, spritz, and take pleasure.
Twisted/Braided Front
We adore simple braided hairstyles for the office. Here's a tip that will change the way you play, especially if your bangs aren't acting up to par: Your hair should be twisted or French braided from one temple to the other, and the end should be fastened with a little hairpin or elastic band next to the ear on the opposite side. Step out in style by adding a little hairspray to hold the look in place.
Wet it and leave it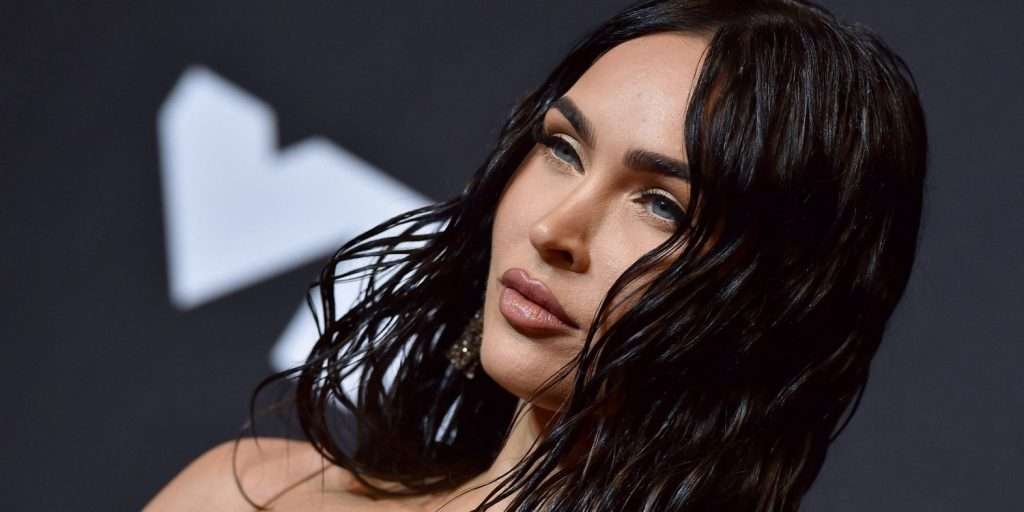 To save time getting ready each day, ladies may choose to have short hair. By opting for the wet appearance, you can take advantage of that low-maintenance length. Hair should be dampened and combed back, down, and behind the ears. Gel will secure the objects in place.
Q & A
Is a messy bun appropriate for work?
We are equally disappointed that "Ol' Reliable," the messy bun, is ineffective as a business hairstyle. It can be dressed up in various ways. However, for your own safety, reserve it for the weekend, sister.
What Kind of Hairstyle Is Unprofessional?
• Messy Bun.
• Intimidating Undercuts
• Pigtails
• Uncombed hair.
• Vibrant Hair Colors.
• Side Ponytail.
• Excessive use of hair barrettes or clips.
• Messy Waves
Which is more appropriate, updos or downdos?
Wearing your hair up is frequently seen as more professional than wearing it loose. For women with long hair, a high bun is a terrific alternative because of the additional length. A high bun not only looks chic but also beautifully accentuates your bone structure.
Is wearing your hair curly unprofessional?
The correct response is that it shouldn't be. Unfortunately, a lot of people acknowledge that it can be true in reality. However, there are ways to style your curls in a more refined, businesslike manner.
What hairdo is the simplest?
What kind of hairdo is the simplest to keep up? Simple braids, ponytails, and buns, as well as letting your natural texture show, are the easiest hairstyles to keep up. 
---
All the information & photo credit goes to respective authorities. DM for removal please.
---