The lead singer of the Christian metal band As I Lay Dying, Tim Lambesis, lost his faith in 2013 when he did the unthinkable: he asked someone to kill his estranged wife.
---
Who is Tim Lambesis?
As I Lay Dying's founding member and lead vocalist, Timothy Peter Lambesis (born November 21, 1980) is a well-known American musician and producer.
He was raised in a household that practiced Christianity and went to Santa Fe Christian High School in the seaside community of Solana Beach in San Diego County.
Austrian Death Machine, a solo or side-project thrash metal project in honor of the actor Arnold Schwarzenegger, featured him playing all the instruments. In addition, he started the death metal group Pyrithion and played guitar for Point of Recognition and Society's Finest.
Lambesis was a judge for the eighth and tenth Independent Music Awards to help independent musicians get ahead in their careers.
Tim Lambesis Forms his band "As I Lay Dying"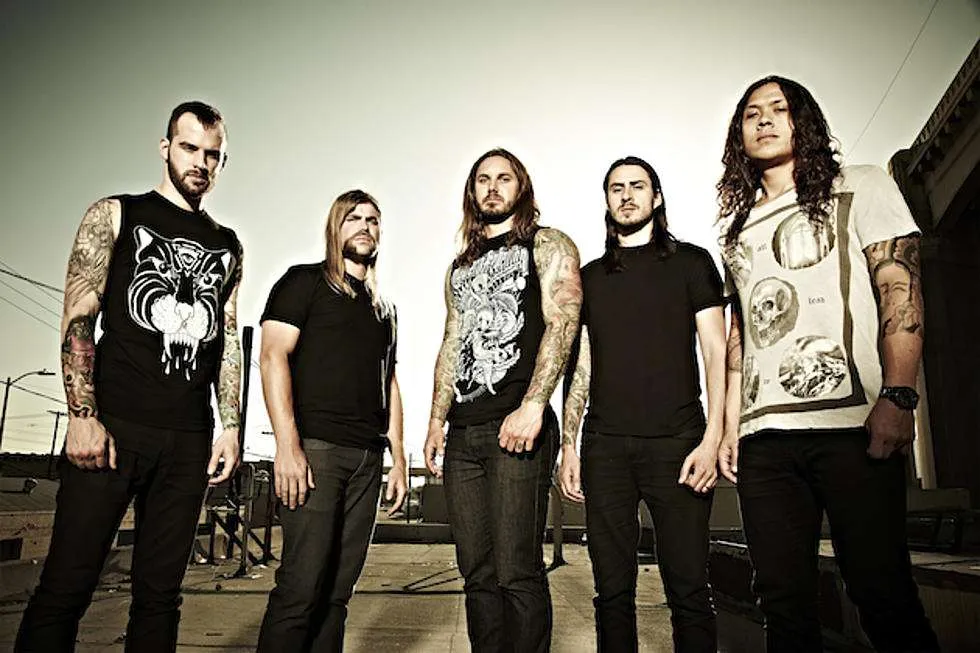 Lambesis continued his studies in religion at Liberty University before dedicating himself entirely to music in 2000, when he joined the band As I Lay Dying as a guitarist and vocalist.
As I Lay Dying, a successful band with seven albums to date, has seen line-up changes throughout the years. Their most popular album, An Ocean Between Us, peaked at number eight on Billboard's album list in 2007, according to The New York Times.
All members of Lambesis identified as Christians, and the group frequently toured. Lambesis even started a parody band called Austrian Death Machine to pay homage to Arnold Schwarzenegger. Lambesis and his wife, Meggan, adopted three children from Ethiopia in June 2004.
Then, in April 2013, Lambesis did something that was definitely not Christian. He chose to have his eight-year-old wife killed.
This is the strange story Tim Lambesis tells about the hit he tried to pull on his wife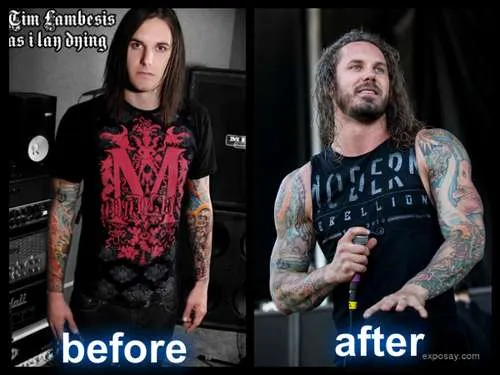 Tim Lambesis, a bodybuilder and metal musician, made an unusual request to a fellow gym buddy in April 2013 at a Pure Fitness location in Oceanside, California.
Even though the man may have believed he was joking, Lambesis was dead serious about wanting Meggan Murphy, his estranged wife, killed. Unfortunately for Lambesis, the San Diego Sheriff's Department quickly learned about his gym talk.
After paying a San Diego police officer masquerading as a hitman $1,000 to kill his wife, Lambesis received a six-year sentence. What had caused Lambesis, the charismatic lead singer of the well-known hard rock band As I Lay Dying, to attempt to have the lady he had children with killed?
Lambesis desires the murder of his wife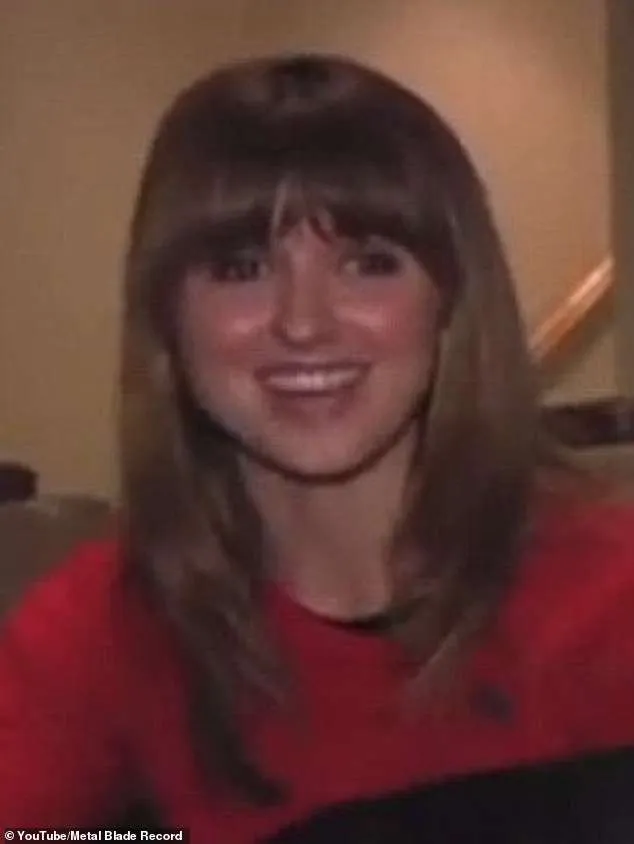 It's possible that his use of anabolic steroids had some bearing on the dramatic life changes that the highly muscled Lambesis began making in 2012.
First, Lambesis revealed a shift in his theological outlook. He did this by posting on his own Tumblr blog about some of the songs from the band's 2012 album Awakened.
Lambesis stated that although he was "still inspired" by the words of Jesus, he was increasingly regarding "the god of tradition and ritual that I grew up with as less and less of a probable truth." When stating that "both Protestant and Catholic denominations have poisonous roots," Lambesis cited the book Pagan Christianity.
In the same train of thought, Lambesis informed his wife Meggan via email in August 2012 that he no longer loved her or believed in God. Meggan later told Revolver that Lambesis also mentioned a scene from the 1990 Arnold Schwarzenegger movie Total Recall, in which Schwarzenegger's character kills his wife and says, "Think of this as a divorce."
Meggan Lambesis filed for divorce the next month, claiming that her husband spent countless hours at a bodybuilding-obsessed gym and hundreds of dollars on tattoos. In her filings from September 2012, Lambesis claimed to have dozed off while keeping an eye on their three kids while they played in or near a pool.
The Independent says that Lambesis traveled for six months every year and made two unplanned trips to Florida to see a girlfriend in the same month.
Then, on April 23, 2013, Lambesis asked another gymgoer the crucial question. To the same person, Lambesis restated his desire to have his wife killed the next day at the gym. While Lambesis' gym partner was unable to recommend anyone for the position, the San Diego County Sheriff's Department was able to.
Lambesis is stung by a covert officer
According to NBC 7, Lambesis met with "Red," an undercover police officer, whom he believed would kill his wife, on May 7.
Lambesis had to vocally state that he wanted his wife killed in order for the undercover police to arrest him. The officer questioned Lambesis if he wanted his wife dead, to which he replied, "Yes, that is exactly what I want," following some unclear statements about wanting his wife "gone" and to "never see her again."
Lambesis handed "Red" an envelope containing $1,000 in cash for expenditures, thinking his scheme was complete. He also gave Lambesis an alibi by giving her the address of his wife, the passwords to her security system, images of her, and dates when she would give birth to their children.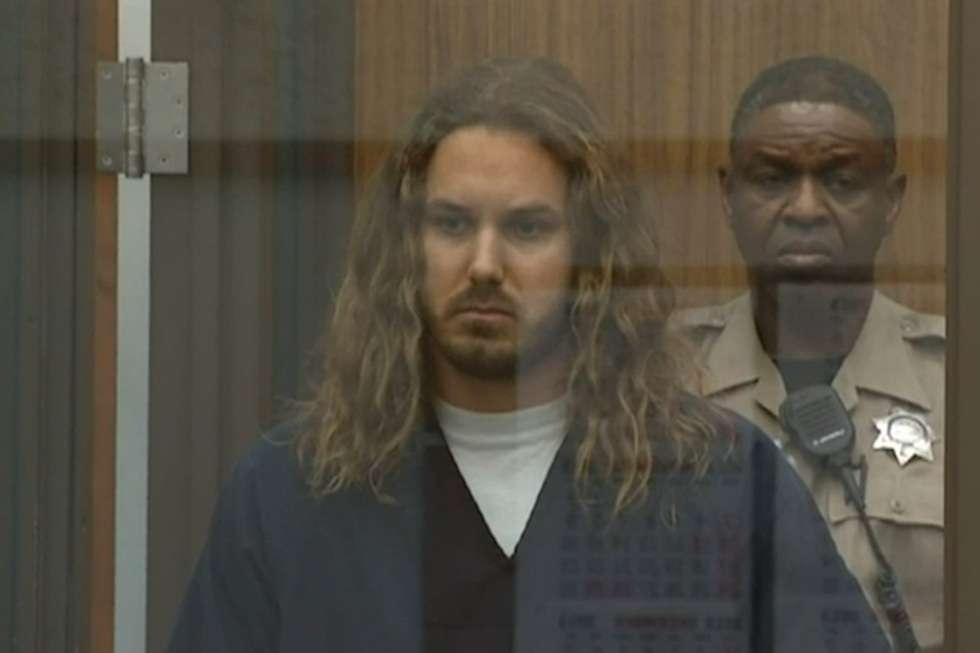 Billboard says that later that day, the San Diego County Sheriff's Department told the shocked locals that Lambesis had been arrested in an Oceanside store and charged with trying to get someone else to kill someone.
A police official stated, "The information came to us late last week." We responded to it swiftly. I think a major disaster was avoided.
Law enforcement learned that Lambesis had urged someone to kill his divorced wife a few days prior, and an inter-agency undercover sting operation had been launched that resulted in Lambesis's arrest. However, they did not reveal their sources of information or their investigative strategies.
Fans of the band As I Lay Dying were shocked to hear that the lead singer had allegedly planned to have his wife killed, so the band put out a press release.
The undercover cop revealed certain details about Lambesis' internal dialogue during a court proceeding. The officer claimed that Lambesis was upset about his wife receiving up to 60% of his income in the divorce settlement and that he was not permitted to see his children or take them with him on tour outside of the state.
Tim Lambesis Gets Some Time to Think
After first entering a not guilty plea, Lambesis amended his plea to guilty in February 2014. On May 16, 2014, he received a six-year prison term.
His counselor attributed the "changes in his physiological and mental status" to gym culture. Lambesis had bulked out from 170 to 220 pounds using vitamins and later steroids. According to NBC 7, his lawyer declared, "He was not the same person." "He lost God and was irritable."
According to Alternative Press, Lambesis's estranged wife and intended victim spoke out before his sentence, claiming that he had turned "dangerous." She also said that Lambesis had texted her the day before he was arrested to ask for the social security numbers of their three adopted children.
According to The Christian Post, Lambesis appeared to have abandoned Christianity by June 2014 and was now an atheist. He also said that he and the other band members had pretended to be Christians to sell CDs, which one of the band members thought was mean and slanderous.
After serving his two and a half years of probation, Lambesis was granted release on December 17, 2016. Lambesis rejoined As I Lay Dying in 2018 and posted a lengthy apology to the group's Facebook page.
On The Garza Podcast in October 2022, Lambesis, who was no longer subject to parole restrictions, pondered his stunning choice to have his first wife killed in 2013.
"I'm not sure how to put it other than to say that I just lost myself and my path. "And I wondered, "How did I become this person?" as I sat there in a cell," the speaker added. Fortunately, there was no genuine physical harm of any type. There is really no defense or way to take away what I did.
Tim Lambesis publicly introduces new wife in 2015
It's Valentine's Day, and As I Lay Dying vocalist Tim Lambesis used the occasion to formally introduce fans to his wife, Amanda Dubord, via Instagram. Likewise, Dubord shared her own perspective of their relationship. Lambesis and Dubord got married while Lambesis was in a "medium custody" facility serving time for his involvement in a 2013 murder-for-hire plot targeting his first wife, Meggan.
Tim Lambesis gets married for third time in 2022
As I Lay Dying vocalist Tim Lambesis has announced that he got married this june. This is his third marriage.
According to the 41-year-old Lambesis, he married model Dany Ciara in "a small ceremony by the beach" on Saturday, June 4. Several photos from the event also published, though it's not been publicly revealed when his marriage to Dubord ended.
FAQs
Tim Lambesis Net Worth
$4 million dollars.
Tim Lambesis Tattoos
---
All the information & photo credit goes to respective authorities. DM for removal please.
---
Related: Reet Jurvetson, A Murder Victim Who Died Decades Ago, Was Identified