Reet Jurvetson
A young child discovered a woman's body by some bushes on Mulholland Drive in Los Angeles on November 16, 1969, while he was birding. The teen quickly informed his father, who instantly alerted authorities to the issue by calling them. When they arrived, the detectives discovered that the unnamed woman had been deceased for some time. She was discovered fully dressed, with her corpse twisted in tree branches, according to The Cinemaholic. On her person, there was no identification.
The next day, an autopsy was performed. She had 157 pen knife stab wounds on her chest and belly, and the medical examiner concluded that she had been slain within 48 hours of the discovery of her body. Her neck appeared to have a single large gash, but upon closer examination, the examiner discovered that the neck had many stab wounds. The woman tried to block the assailant, as shown by the numerous defensive wounds on her hands, according to the CBC. The woman was only known as Jane Doe 59 for many years; it wasn't until 2015 that Reet Jurvetson's identity was revealed.
THE FIRST INVESTIGATING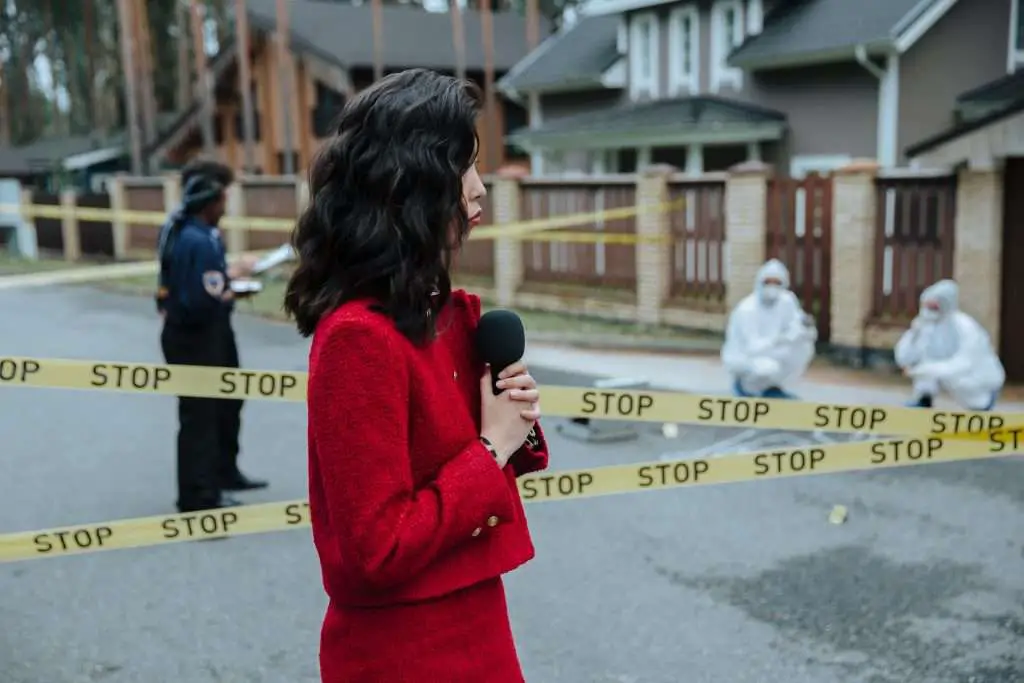 Investigators put a lot of effort into trying to identify Reet Jurvetson after her body was discovered. No one who fit the description of Jane Doe, 59, was found despite their search of missing persons files in both the United States and Canada. The public was given access to a sketch and information that included a physical description. A white female with an estimated age of 20 to 23 was identified as Jane Doe 59. She was between 5'8″ and 5'10" tall and weighed around 115 pounds (via Doe Network). She had a birthmark on her right buttock, vaccination scars on her thigh and arm, and green eyes and dark brown hair, among other unique features.
Investigators hypothesized that Jane Doe 59 was dragged to Mulholland Drive from the scene of her murder in a car before being found. According to the CBC, detective Lou Rivera, who worked on the investigation, described the assault as vicious and typical of rage events from a domestic partner. They tried everything, but Jane Doe 59 couldn't be found. The investigation was closed because there were no witnesses to her murder and no leads as to who she was.
A REVIEW OF THE CASE BY COLD CASE DETECTIVES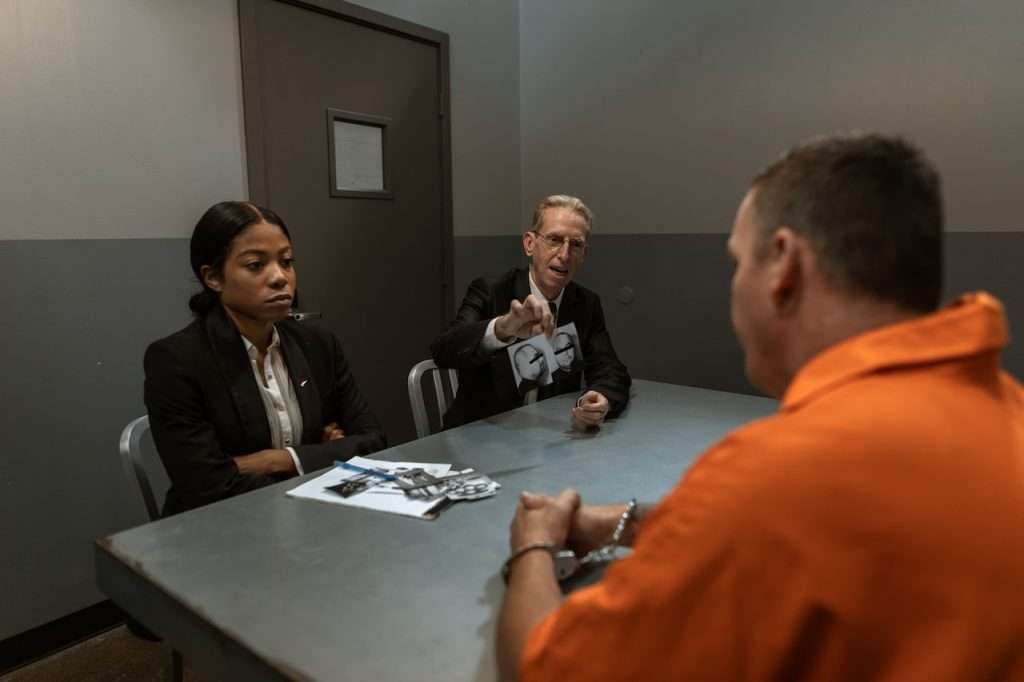 In 2001, the Los Angeles Police Department established a cold case section, and detectives were charged with investigating crimes that had been unsolved since 1960. In 2003, Detective Cliff Shepard opened Jane Doe 59's case file and examined the last bits of information. According to the Montreal Gazette, Shepard believed it was most likely that the unnamed woman hailed from a wealthy household based on the fact that she had multiple amalgam fillings in her dental records. Another hint was the "Made in Canada" labels on her apparel.
Shepard was able to create a DNA profile from the blood spots on Jane Doe 59's clothing because forensic technology had substantially improved since the crime since that time. The profile was then cross-checked against other national databases, but there was still no match. The Royal Canadian Mounted Police (RCMP) also received information, but Shepard was informed that the case was too old to be investigated. Then he considered publishing the details online, particularly on blogs and websites devoted to unsolved cases and missing persons.
46 YEARS LATER, JANE DOE, 59, WAS IDENTIFIED.
2015 saw the appearance of a photo of Jane Doe 59 that Anne Jurvetson's friend had discovered online. Reet, Anne's sister, who had been missing since 1969, resembled the woman in the picture. The Cinemaholic claimed that Reet was an intrepid woman who resided in Montreal with her family. When she went to Los Angeles in 1969, she was 19 years old. She wrote to her family about her travels in letters, but the last thing they got was a postcard dated October 31, 1969. She informed her parents in it that she frequented the beach and that she lived in a tiny apartment. The address was written down, but the building—the Paramount Hotel—has already been destroyed, as LAPD Online pointed out.
Reet was a free spirit, so the Jurvetsons felt she was just setting out on a new life in Los Angeles and didn't report her missing. Although her family first intended to give her the freedom to live her life as she liked, as the months and years passed with no sign of Reet, their fear grew. Reet was never located despite them hiring a private investigator to inquire into her location. Anne gave a DNA sample after seeing the picture of Jane Doe 59, and it was found to match Jane Doe 59. (via The Fifth Estate).
THE LAST KNOWN WHEREABOUTS OF REET JURVETSON
Detective Cliff Shepard continued to investigate Reet Jurvetson's life soon before she left for Los Angeles after being ultimately recognized as Jane Doe 59 in an effort to determine who murdered her. Two weeks prior to her death, she sent her family one farewell mail. Reet traveled to Los Angeles to meet up with a male acquaintance named John/Jean (drawing on the left), who she met at a cafe in Canada, Shepard discovered after speaking with relatives and friends, according to People. Reet's buddy, who was also there at the cafe when Reet and John/Jean met, was able to provide the detective with further details.
Gilda Green, a close friend of Reet's, recalled meeting a friend of John/Jean sometime in 1970 (see sketch on the right) to The Fifth Estate. When she inquired about Reet, the buddy informed her that Reet had initially spent some time with them in Los Angeles before departing on her own. John/Jean is regarded as a person of interest in Reet's case despite the fact that detectives were unable to locate him.
DID THE MURDER OF THE MANSON FAMILY REET JURVETSON?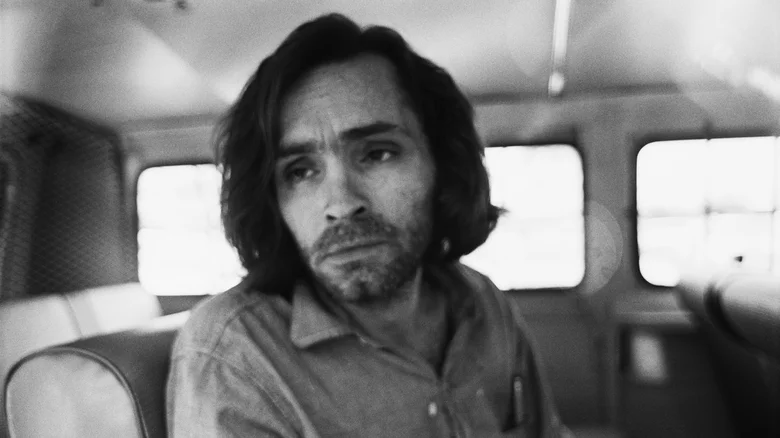 Reet Jurvetson's murder, which occurred just a few months after the Tate-LaBianca killings in Los Angeles, sparked rumors that the Manson Family was responsible. According to People, the Manson Family, led by Charles Manson, resided at Spahn Ranch, and Ruby Pearl, the ranch's caretaker, was questioned by detectives inquiring into the death of Jane Doe 59. Pearl informed investigators that Sherry, a woman who used to frequent the property, resembled Jane Doe 59. Detectives questioned Manson about the case, but they were unable to establish a connection between him and Jurvetson.
There is no concrete evidence, according to the LAPD, that the Manson Family was involved for the death of Reet (via CBC). The LAPD is searching for any information that can identify the person of interest only known as John/Jean or anything that might help solve the crime in the ongoing investigation into Reet's slaying.
---
All the information and photo credit goes to relevant authorities. DM for removal please.