Ghost Boy: A scenario in which one is imprisoned inside their own body, rendered unable to move or communicate, and in which no one, not even themselves, is aware that they are still present, may sound like the worst horror a person is capable of imagining.
Sadly, such horrifying accounts accurately portray the lives of some people.
Ghost Boy Martin Pistorius, a young child from South Africa, was diagnosed with an unidentified neurological condition when he was just 12 years old. It didn't take him long to start losing the capacity to move and communicate after that. Everyone seemed to think that he had just gone into a vegetative state for no clear reason.
It appeared as though he had no awareness whatsoever of his surroundings, but in reality, this was not the case at all. After being confined to bed for a few years, he eventually became aware of his condition, but there was little he could do about it because he was unable to move or speak at the time.
Doctors didn't realize he was still alive until many years later, even though he was trapped inside his own body.
"My consciousness was something that developed gradually," he said in an interview with All in the Mind. "It wasn't like one instant I was asleep and the next second I was awake," he clarified. Martin revealed this after he finally got his life back, albeit it was never to the extent that it had been before. "As my awareness returned, it took me a time to completely realize that I was stuck inside my body," Martin said.
Pistorius revealed his secrets as an invisible observer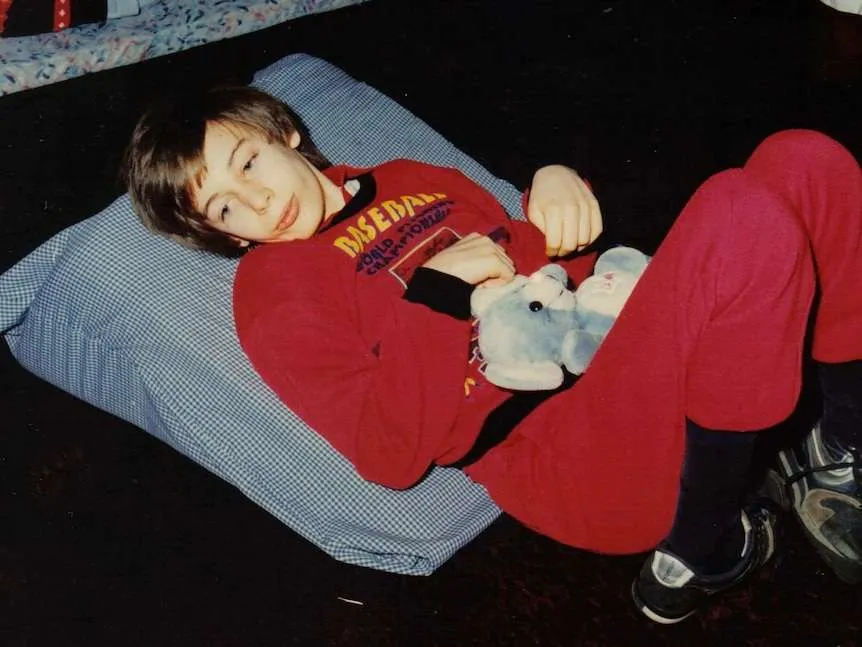 According to Pistorius, who was also an invisible observer, people have a tendency to act in the funniest ways when they believe no one is looking, such as picking their nose or farting loudly. In front of the mirror, some people will sing or talk to themselves. One woman, in my memory, was seen prance around pretending to be a model.
However, there were moments when Pistorius heard or saw things that were quite unpleasant.
After yet another drawn-out disagreement between Pistorius' parents, "one night, my mother turned to me and told me I must die."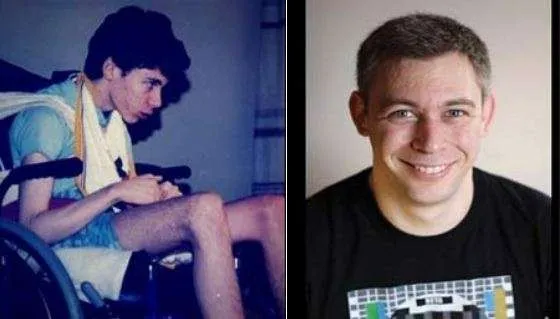 But Pistorius assured me that he doesn't harbor resentment since he understands the suffering and distress his parents went through. He has a great deal of sympathy for her because she developed suicidal thoughts and her mental health degraded.
Due of his parents' exhaustion, Pistorius was placed in a care facility. During this time, he experienced stereotypes about him as a "imbecile." People misjudged him and thought he wasn't very smart. Additionally, he experienced physical and sexual assault. He finds these recollections to be quite unpleasant and avoids talking about them.
No matter how hard we try, none of us will ever be able to fathom what it must be like to go through anything as terrifying as what Martin did.
Martin can now walk normally, but he has never been able to talk again.Instead, he communicates through a computer-aided communication system, which makes his speech easier to understand.
Ghost Boy Martin met his life partner
Pistorius first met Joanna, his wife, in 2008. They were introduced on Skype; she was the flatmate of his sister.
We appeared to click right away, and I believe we both sensed that there was something unique about us. It was incredible.
She is absolutely stunning, but as soon as we started chatting, her incredible personality, intelligence, view on life, and sense of humor immediately captured my attention. I feel like I simply intuitively knew she was the one.
Joanna, too, experienced falling in love and was perplexed as to why several individuals in her immediate vicinity did not share her enthusiasm.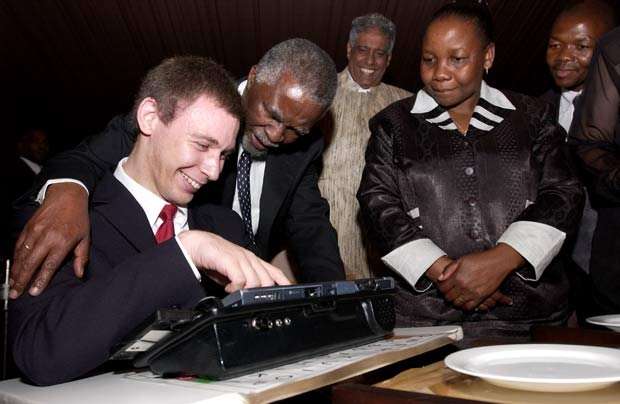 They really expressed some skepticism and said, "Are you realistic?" Do you know what this means? " She said, "I couldn't understand why they concentrated so much on what Martin couldn't accomplish." They simply couldn't comprehend that. In my opinion, it was more about what he was capable of.
"I think they stopped being negative and got happy with us because of my attitude of "no, we are going to do this," she said.
Martin and Joanna now have the same goals of establishing a family and owning a home. I questioned them. What had they gained from their experience?
Anything is conceivable, said Joanna. "Don't focus so much on the obstacles, focus on what someone can accomplish and build on them, and keep on dreaming. Never give up, even if it's minor things. Dream about it and start thinking about how you can achieve those things, since one dream leads to another," the speaker advised.
Meanwhile, Martin has come to understand the value of kindness and optimism.
"I believe there is hope, no matter how small, always." Whether you believe they understand or not, treat everyone with love, dignity, compassion, and respect. Never undervalue the power of the mind, the value of love and faith, or the importance of never giving up on your dreams.
Pistorius now operates a web design company from his Essex, UK, home. Martin translated his life experiences into writing and made them into a book that became a best-seller. The title of the book is Ghost Boy: My Escape from a Life Confined Inside My Own Body, and it was published by Simon & Schuster.
---
Source: 1 | All the information & photo credit goes to respective authorities. DM for removal please.
---
Read More>>> Alexandria Vera, A Teacher Who Had Sexual Relations With 13-Year-Old Student