All the information you need to know in order to buy a 1 Euro House in Italy, including how to rent lighthouses, towers, and abandoned coastal buildings; reclaim abandoned lands; and rebuild unattended stations.
Your 1 Euro house will require a lot of effort before it becomes your dream home. The homes in Italy that are being sold so cheaply are almost completely destroyed.
To be completely honest, the Italian government administers this incentive so they won't have to deal with the expense of upgrading the homes. Additionally, it encourages tourism in places that could really use it.
The Italian government said that "in order to conserve the historical and cultural identity of our nation," improvement and redevelopment projects "must prioritize the existing buildings, with the purpose of minimizing transformational interventions."
"We don't need more new buildings or overbuilding. We can improve the housing situation and find our cultural identity by bringing back small abandoned towns or turning abandoned buildings into places that tell a story about our history.
How to make a proper inquiry regarding a 1 Euro House in Italy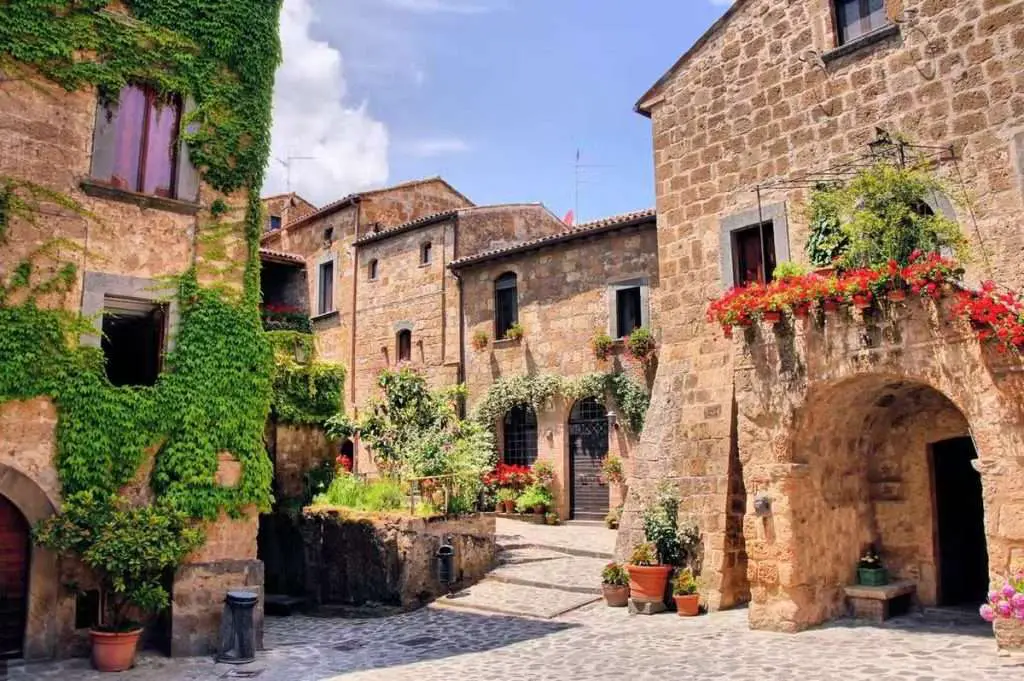 Try searching the government website for whichever city you saw the 1 Euro house promoted in (there are several).
One of the many Italian towns promoting this incentive is Cinquefrondi. Depending on where you live, you may have to do some searching to find the official government website for the small Italian town.
Every community will have its own unique communication channels. For instance, Cinquefrondi has a unique email address for questions. After you have contacted them, they will respond to you, but please be patient as they have a lot of requests coming in.
These conditions are only applicable to homebuyers in the town of Cinqueforni. Again, different cities and towns may have different rules, so it's important to find their official website! You can check the list here
It's not necessary to be Italian. You must certify that you haven't committed offenses related to the mafia. You will also need to pay for legal document expenses in addition to the one euro charge. After the purchase, restructuring and renovations must start and be completed within three months.
You have to buy an insurance policy for about 100 euros (the most it will cover is 20,000 euros).
Most of these one-euro dwellings need to be fully reconstructed and renovated because they are currently uninhabitable. There is a section on the Cinquefrondi government website dedicated to houses for sale.
These homes are thought to be quite inexpensive to remodel, costing between €5,000 and €20,000. It's crucial to take into account how much time and effort this will require of you.
Will you need to make frequent trips to monitor construction? Will you have to pay for lodging while you're having your house rebuilt? In the end, you are definitely giving up far more than just €1.
Owning a home in Italy has long been a dream of yours, so if you have some money saved up, go for it! A smart way to recoup some of the money you invested in your property is to list it on Airbnb when it's vacant.
Here are some success story about 1 Euro House in Italy
1 Euro House in Italy owned by Morgane Guihot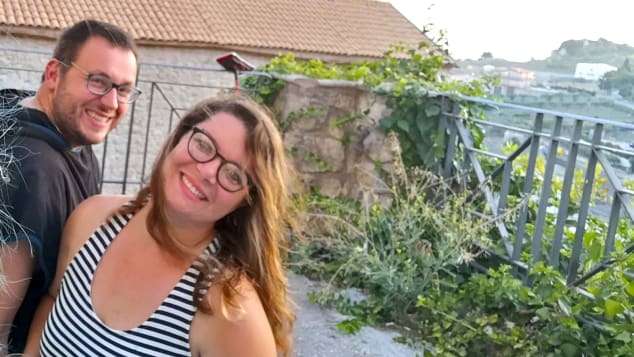 The renovations on the $1,200 house in Mussomeli 1 Euro House in Italyowned by Morgane Guihot and her husband are almost finished.
Morgane Guihot, who is from the area around Nantes, France, was one of the first people to buy a €1 offer in Mussomeli, a beautiful hamlet in the middle of Sicily where medieval lanes wind around a crumbling hilltop citadel.
She and her husband bought the house for pennies on the dollar as a second family home.
The majority of the transactions do require buyers to make investments in improvements, which Guihot, 27, and her husband, 31, have started right away. 
They have painted the walls and fixed the floors in their 50-square-meter Mussomeli home, practically finishing the restyling.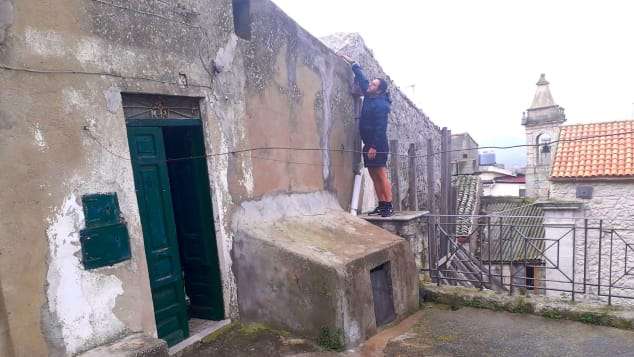 She says, "We only need to finish the bathroom." We completed most of the limited work ourselves because we are both artisans and renovators, and it was wonderful to watch our two-room house come to life once more. "Fantastic is the 15-square-meter patio with a view." 
Along with their two young children, they will use the Sicilian home as a vacation home over the Christmas and summer holidays. 
Guihot says, "When we decided to buy a second home, the cheap prices in Mussomeli drew us in because the real estate market in France is so expensive."But the attractiveness of the location is what won us over on our first trip there. It's very adorable, and the people there are very friendly. " 
While the couple is accustomed to living in a rural area near Nantes, their new home in Mussomeli is much calmer. 
The fantastic location, adds Guihot, "makes it thrilling even though it's not such a major change for us." 
"In contrast to neighboring towns, the town is not remote and is close to some lovely Sicilian locations. Everything you need, including stores and supermarkets, is here "You can live a stylish life. Simply fantastic "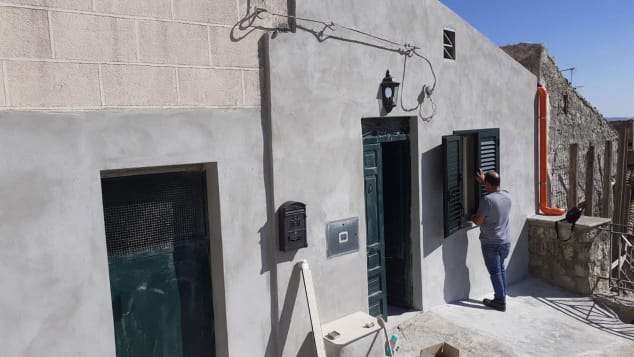 Evidently, there were no nasty surprises. Everyone has been really helpful, and the girls from the real estate agency followed us around and assisted us with the paperwork and translation of the deed. 
The outcome exceeded expectations. We anticipated that even our house would be in worse shape. 
Oh, we would repeat the process. Even though she and her husband are still very young, they are already considering Mussomeli as a destination for retirees. 
"Who knows? We're still extremely young. For the time being, it will be our vacation home, giving us lots of opportunities to properly learn Italian. " 
While many buyers intend to buy run-down properties at rock-bottom prices, some have instead settled for more expensive residences in better condition.
Patrick Janssen decided to buy a more expensive house with fewer repairs needed instead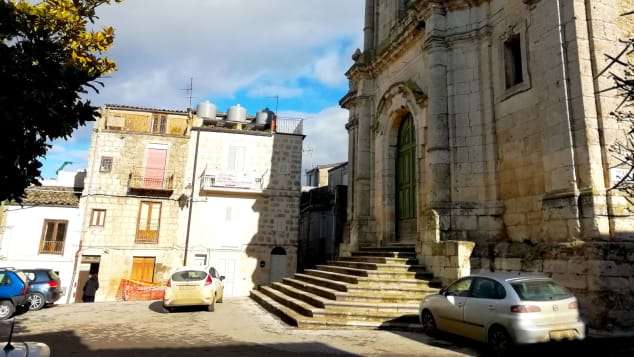 Patrick Janssen, a businessman from Belgium, toured all of Mussomeli's €1 buildings before deciding to buy a "better" home for more money, which he is now almost done fixing up. 
Like a lot of other people, he was drawn in by the media coverage of the cheap homes and the chance to move somewhere that would change his life. 
He admits that they didn't buy a house for one euro. We were shown about 25 old properties, some of which were in dire need of repair. Ultimately, we settled on a three-room acceptable building for €10,000, and I spent extra money on the refurbishment. 
He stayed away from the expensive end of the program, but it wasn't just because of how poorly the buildings were maintained. 
Janssen continues, "I reasoned that if I bought a good house that wasn't falling apart and meticulously fixed it up, making it brand new again, it would last a lot longer." 
In 20 years, my five children would still live in a perfectly good house. They'll have a nice home to live in if anything happens to me, and they can come here with their friends as they get older. " 
He also intends to utilize it temporarily as a vacation home where the family can stay for a few weeks or months each year. 
But after giving it some more thought and appreciating the location's beauty, I could decide to make it my retirement home. 
Before making the purchase, Janssen thought about a number of things, including how close Mussomeli was to his main home in Brussels, which was the most important. 
"Sicily is not far away. In under two hours, we leave Belgium and arrive at Catania's airport. That's unquestionably a major bonus if you travel from a European nation to spend the weekend there ".
He claims Mussomeli is a different planet from frantic Brussels. 
"In Belgium, people don't unwind. The town is charming, life is easier, and the surrounding natural beauty is mesmerizing. It's excellent for detoxing and recharging ".
Janssen's rooftop patio gives a full view of the tile roofs, cute churches, and winding lanes of his historic neighborhood. 
"This region of Sicily is wild, undeveloped, lush, and unpopulated. It's the ideal place to begin exploring the remainder of the island. " 
For Janssen, the transaction proceeded rather easily as well. Even though Italy has a bad reputation for having a lot of rules and paperwork, the paperwork turned out to be easier than expected. 
In fact, I was quite surprised to discover that purchasing and remodeling a home in Sicily is so much simpler than in Belgium.
---
Source: Wikipedia, CNN | All the information & photo credit goes to respective authorities. DM for removal please.
---
Related: 84 Year Old Edith Macefield Refused Million Dollar Offer For Save Her House From Shopping Mall