Take a look on this collection of rare photos that may make you think twice or search further. We hope you have not seen many of the pictures before and this will bring you a fresh experience. No doubt you will be tempted to ask yourself questions about the problematic areas here and to find out more about them and confirm those details. We consider it a great honor to comment below on the details you will find further.
Photo Credit Goes to Original Creators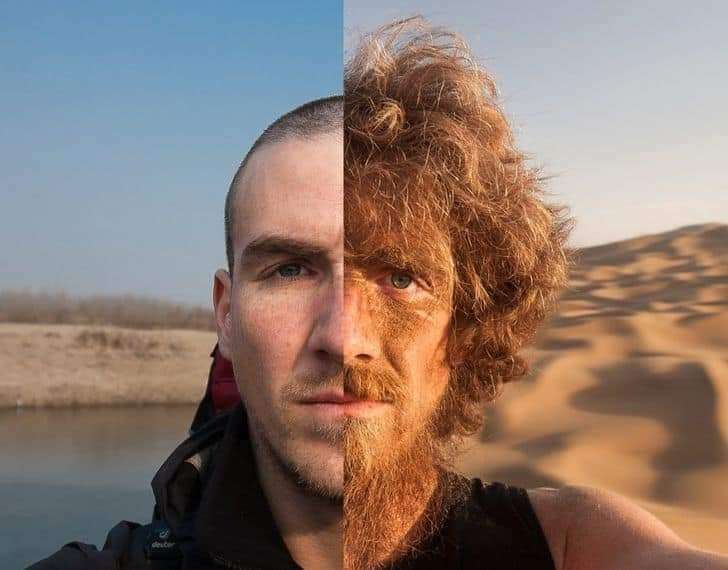 Christoph Rehage Started 1 year walk through China in 2008, covering 4500 km. He let his hair and beard grow till the end of tour. Here you can see picture he took before and after the walk.
This is how noodles look like when its minus 60°C outside. Be mindful if you are a traveler and having noodles during snowy season 😀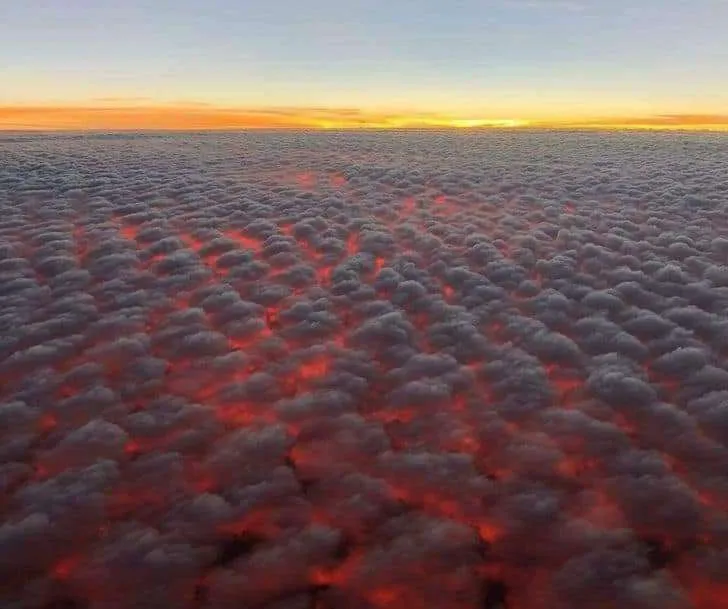 This photo was taken during a wildfire in Australia, 2019. This is what the Australian skies looked like to New Zealand at the time. Many people think that this is a view of the sun set over the clouds. It is not a true story.
This is a slow motion time laps photo of bees while they returning back to their hive. Don't think that, each bee isn't an individuals. each line of bee is only one bee. this photo is taken by many shots merged in one frame.
This bathroom sink is made from igneous rock from volcanic lava. Some says that this is difficult to clean even.
An electrician was left with stars in his eyes after experiencing a 14,000 volt shock through his body during his job.
Hibernated Turtle after moving on. Turtles and tortoises can hibernate at least up to eight months. It depending according to latitudinal location of origin. During hibernation, it rely on stored energy and uptake oxygen from the pond. This is one of uncommon and rare photos to see.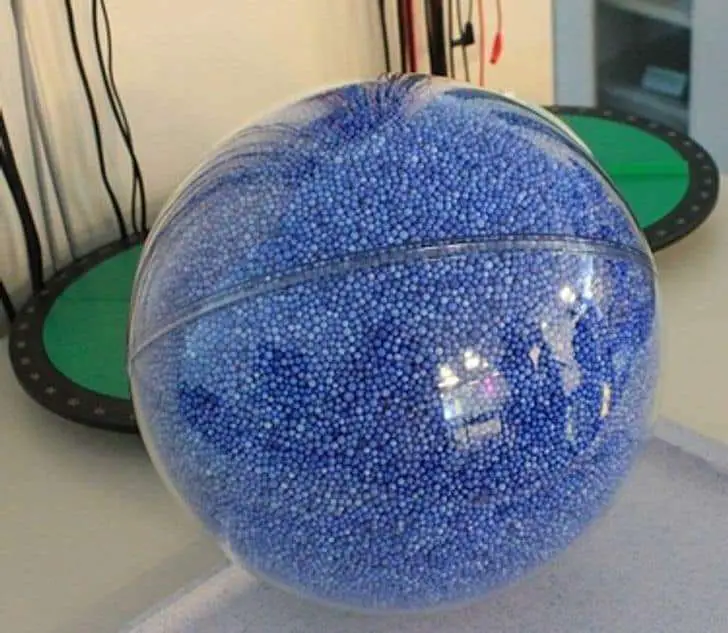 A visual representation of how many earths could fit inside the sun. Can you guess how many tiny balls are there?
This is how Polar Bear Paw looks like.. see the comparison with human hand.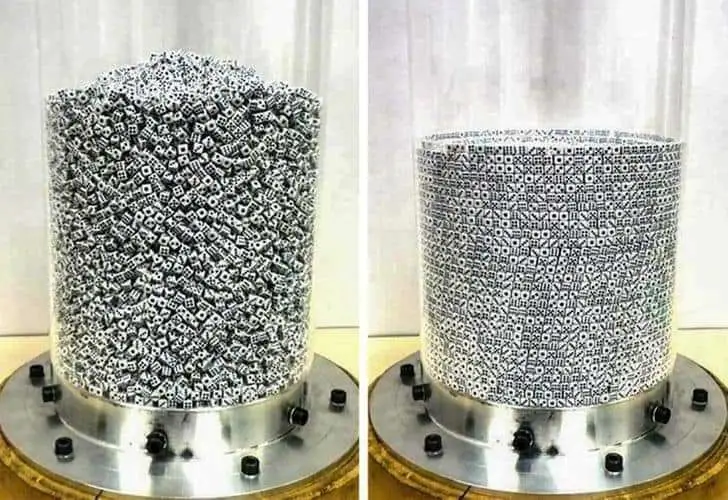 See The magic of compact dynamics. Scientists from Mexico and Spain have put 25,000 large dice (0.2 inches) into a large plastic cylinder and rotated the cylinder every second. Dice concentric circles became rows. Can you guess your lucky number ?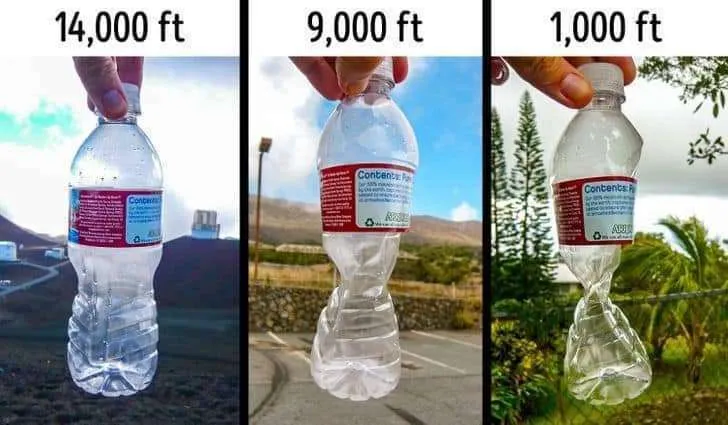 This is what happen for sealed plastic bottle when it exposed air pressure. It shows how air pressure changes with height.
Night clubs and Bar owners specially setting up these type of sinks call "Puke Sinks" in their wash rooms for people who drank too much.
Have you seen this kind of Sheep before. This is how Sheep looks like when it refused Shearing For 6 years and see the pic after it sheared.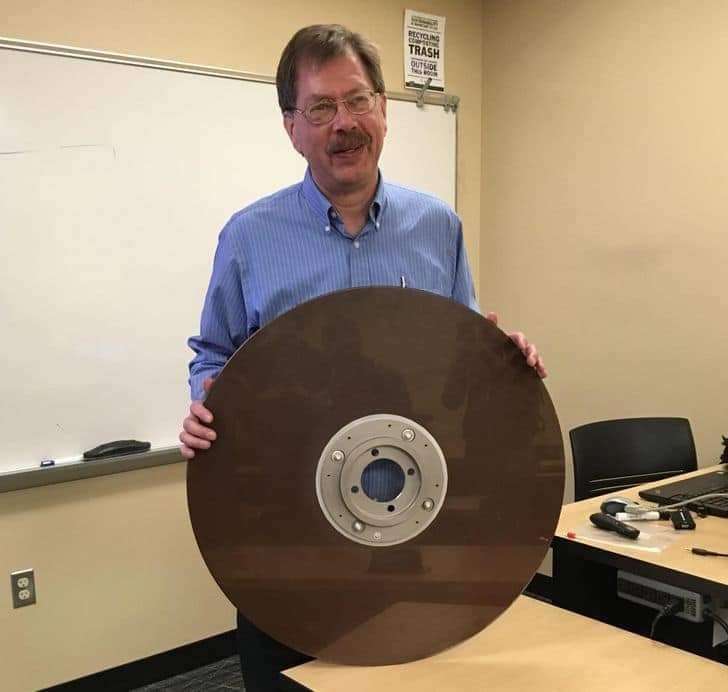 This is 10 MB hard disk in 1960's. One of rare photos to save for future generation.
The claw of a Juvenile Crowned Eagle
The grapes shown in the picture are high-class grapes called Rubi Roman, and they are luxury items that cost 1million万 yen originating from Ishikawa – Japan
The incredible power of a ballet dancer "kylie Shea". It looks like Shea got no ankles.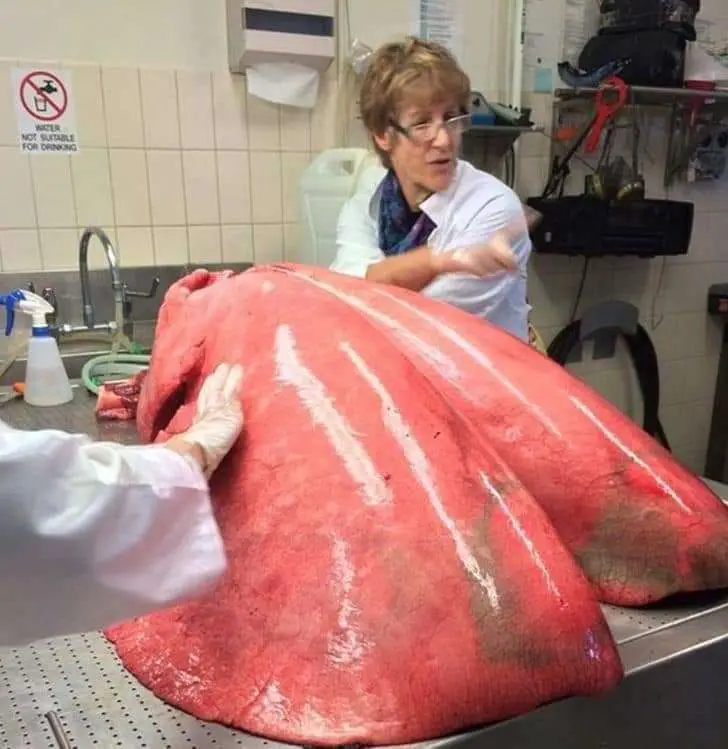 These are fully inflated horse lungs. Average human lung capacity 4 liter, Horse 55 liter.
Mill Ends Park located in Portland, OR. It is the smallest park in the world, according to the Guinness Book of Records, which first granted it this recognition in 1971
This is how babies get chest x rays. No one believe this photos at first.