In the car business, incorporating modern technology into a traditional design is not wholly novel. Even Volkswagen has jumped on the trend train, in fact. We have no doubt that the brand-new electric Volkswagen Beetle has sparked enthusiasm among fans of classic cars all around the world. The car's nearly finished prototype was unveiled during the recently finished 2019 International Motor Show in Frankfurt, Germany. This ground-breaking switchover is made possible thanks to the German manufacturer's collaboration with eClassics.
The vintage Volkswagen Beetle now has a contemporary touch.
"The electrified Beetle combines the charm of our classic car with the mobility of the future. Innovative e-components from Volkswagen Group Components are under the bonnet – we work with them to electrify historically important vehicles, in what is an emotional process."—Thomas Schmall, Member of the Board of Management of Volkswagen Group Components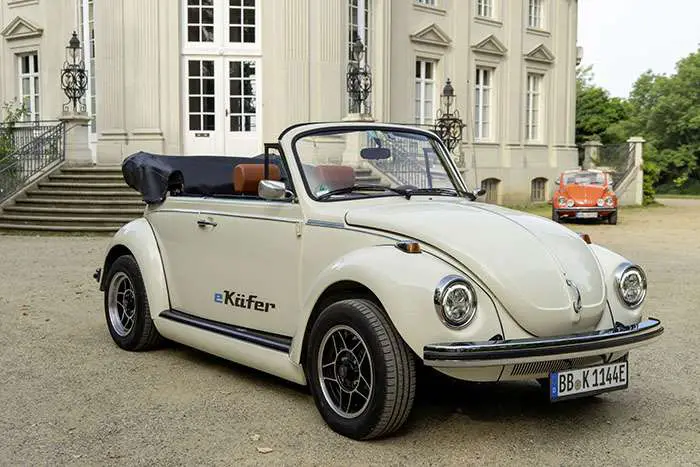 Volkswagen's electric Beetle, or e-Beetle for short, has the same recognizable styling as the vintage vehicle. But this time it's powered by a lithium-ion battery and an electric motor. Additionally, the e-Beetle makes use of parts that were modified from the e-Up!, the company's all-electric vehicle model. These consist of the battery system, one-speed gearbox, and electric drive.
Read More >>> Dad creates amazing wooden Rolls-Royce boat tail replica for his son
The VW e-Beetle runs on an electric motor and a lithium-ion battery in place of the conventional internal combustion engine.
The e-Beetle weighs more than 2,800 pounds, which is a little more than the conventional Beetle. However, the manufacturer reassured buyers that this wouldn't slow down their car's acceleration. Unbelievably, the car can accelerate to 50 mph in eight seconds and to 31 mph in just four seconds. With a little bit over 93 mph, its top speed is still amazing.
It has a mind-blowing top speed of up to 93 mph.
The car can deliver a total energy of up to 36.8 kWh thanks to its 14-module battery pack. The e-Beetle can go for the entire day thanks to its 124-mile range. With its built-in fast-charging technology, charging the car should be simple as well. Users can go up to 93 miles in an instant after an hour of charging time.
Additionally, it has an integrated fast-charging system.
The e-Beetle has more trunk space than its conventional cousin.
Volkswagen is just beginning its electrification of other vintage cars with the e-Beetle. Schmall claims that they are now setting up the platform for the VW Bus. They are also investigating the Porsche 365 as a potential contender.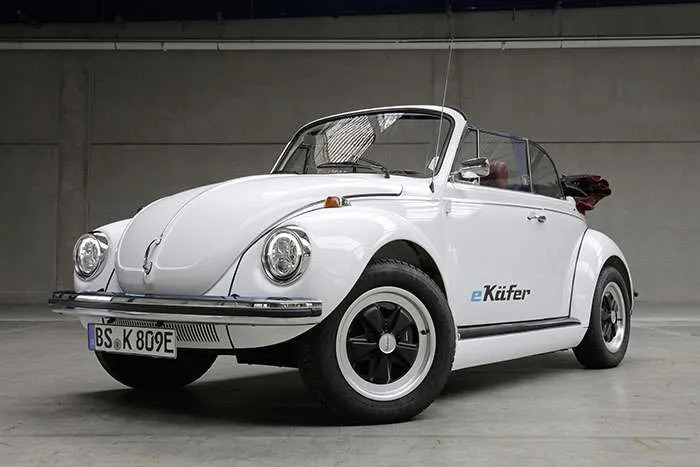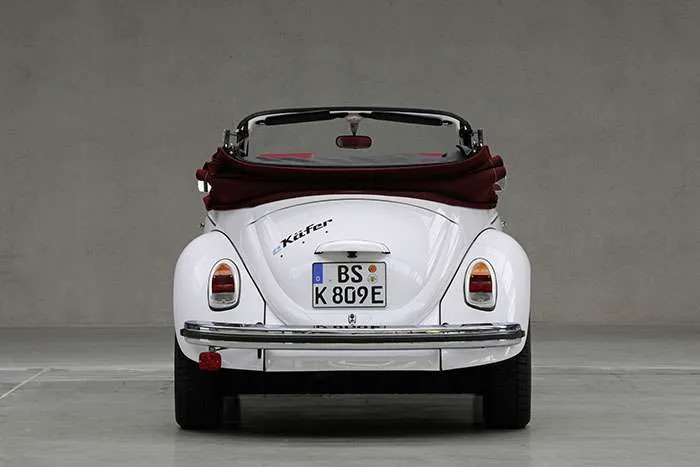 Read More >>> Dad creates amazing wooden Rolls-Royce boat tail replica for his son
Source: Volkswagen | DM for removal please.