Red Fox James PH D. D. D., also known as Red Fox Skiuhushu, was a Native American believed to be from the Blackfoot Tribe of Montana. He made headlines for traveling nearly 4,828 kilometers on horseback through various states to win support for a holiday honoring Native Americans. He presented the support of 24 state governments at the White House on December 14, 1915.
Highlights
Early in 1915. Boy Scout Troop 1 in Carlisle, Pennsylvania, established the First American Indian Boy Scout Troop.
Red Fox Since Indian women had an equal voice in the council and were even elected chieftains in the early days, before the arrival of the white man, James supported granting women the right to vote.
Red Fox James delivered a speech at New York City College Stadium on July 4, 1917. There were 25,000 people there, including Newton D. Baker, the US Secretary of War.
Red Fox James, the first American to receive honorary Indian citizenship and the Native American name "Snow Bird," which means "Worker, on Florence Harding in 1920.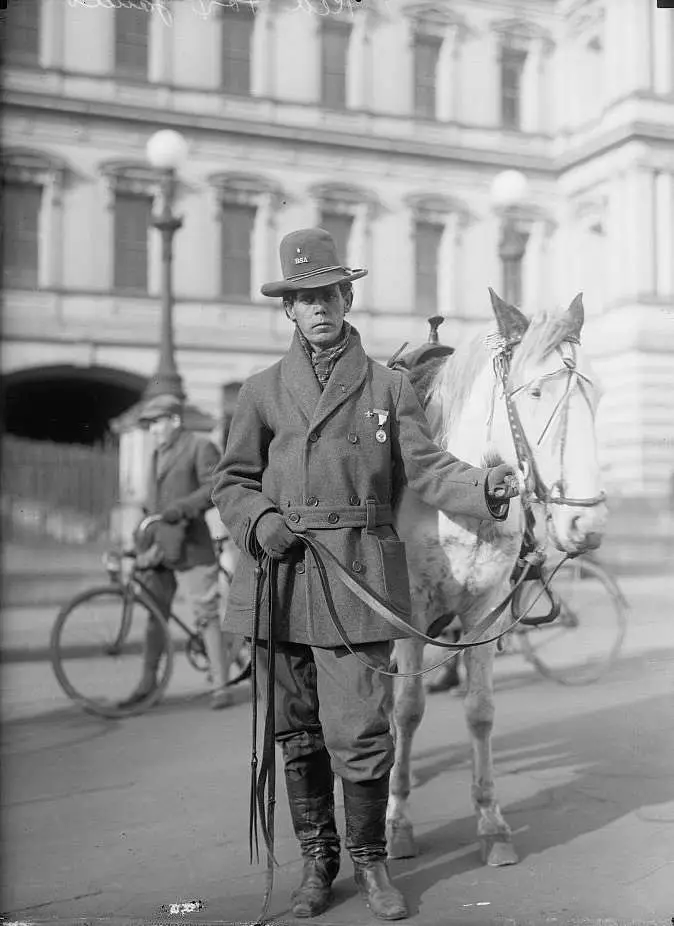 Red Fox James Early Life
Red Fox James was born sometime around 1890 in Blood Indian Reserve No. 148 in what is now the Canadian province of Alberta. James' mother's side gave him American Indian ancestry. Father Thomas St. James, was a Welshman. James only acknowledged his Native American ancestry as an adult, despite the fact that his mother was likely Blackfoot. Francis Fox James's was changed by the addition of "Red" and then "Skiuhushu." St. James, Francis Fox James, Rev. Barnabas Skiuhushu, and the Rev. Dr. Barnabas, Ph.D., Arch-Hero Monk were some of the names he later went by. He was residing in the Montana community of Waldheim by 1914.
Red Fox James served as the Most High Chief of the Tipi Order of America and was an active member of the Society of American Indians. At the United States Indian School in Carlisle, Pennsylvania, he was also a pioneer in the establishment of the Indian Boy Scouts of America. By 1920, Red Fox was the American Indian Tepee Christian Mission's Head Chief. This organization was a cooperative of the American Christian Missionary Society.
---
Related: Annie Wilkins Story: The Ride of Her Life
---
A 3,000 Mile Ride for American Indian Day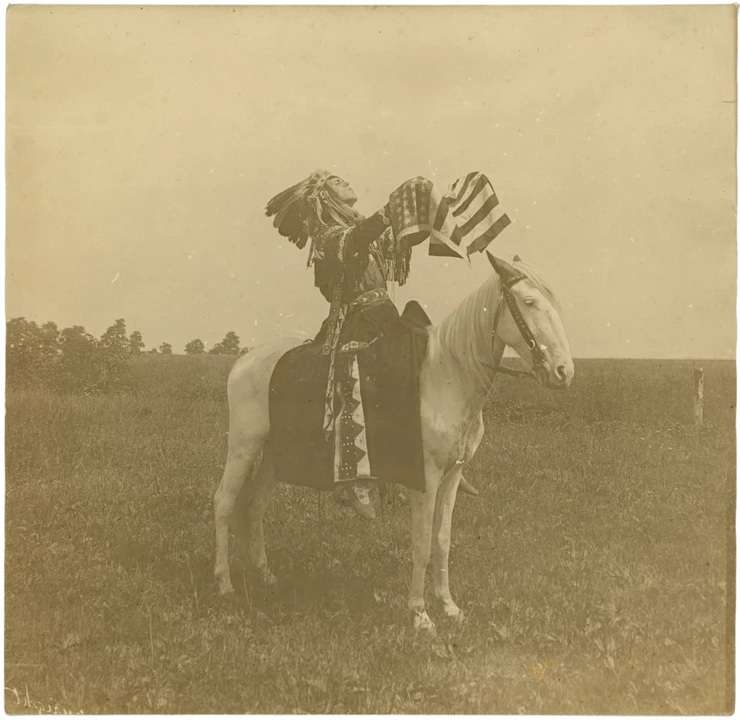 Red Fox James set out on a horseback journey in March 1914 from the Crow Indian Reservation in southern Montana to Washington, D.C., covering about 3,000 miles (4,828 kilometers). He rode Montana, a horse, on this lengthy, nine-month journey. After Red Fox James finished his trip, the Billings Weekly Gazette said, "The ride was done to get people interested in a plan to make a national holiday to honor North American Indians."
Red Fox James spent the majority of his lengthy 1914 journey on the Lincoln Highway. In order to preserve the strength of his horse, he frequently went for walks during the day. National media outlets covered Red Fox James' journey. Red Fox James and his horse were photographed on the front page of the Greensboro Daily News in North Carolina during their stopover in Omaha, Nebraska, in August. In this picture, they are both standing next to a car that is driven by James Dahlman, the mayor of the city.
Red Fox James spoke in many of the communities he passed through on his way east about the requirements and cultures of Native Americans. At those stops, he also did equestrian tricks. Red Fox James rode to the nation's capital carrying a letter of support for American Indian Day from Montana Governor Sam V. Stewart. He later received similar endorsements from 23 other state governments.
---
Related : Motorcycle Queen of Miami, Bessie Stringfield, Black Women Who Rode Against Prejudice
---
In December, Red Fox James made his way to the Washington, D.C. and Senator Thomas J. Walsh of Montana welcomed him to the White House, where he met President Woodrow Wilson. Wilson received all the materials supporting the call for American Indian Day from Red Fox James. (This meeting, by the way, occurred only a few days after Wilson met with representatives from the recently formed American Association of State Highway Officials at the White House.)
While there was not yet a national holiday honoring Native Americans, some states later established their own versions of that day. The first of these states to formally observe American Indian Day was New York, which did so in 1916.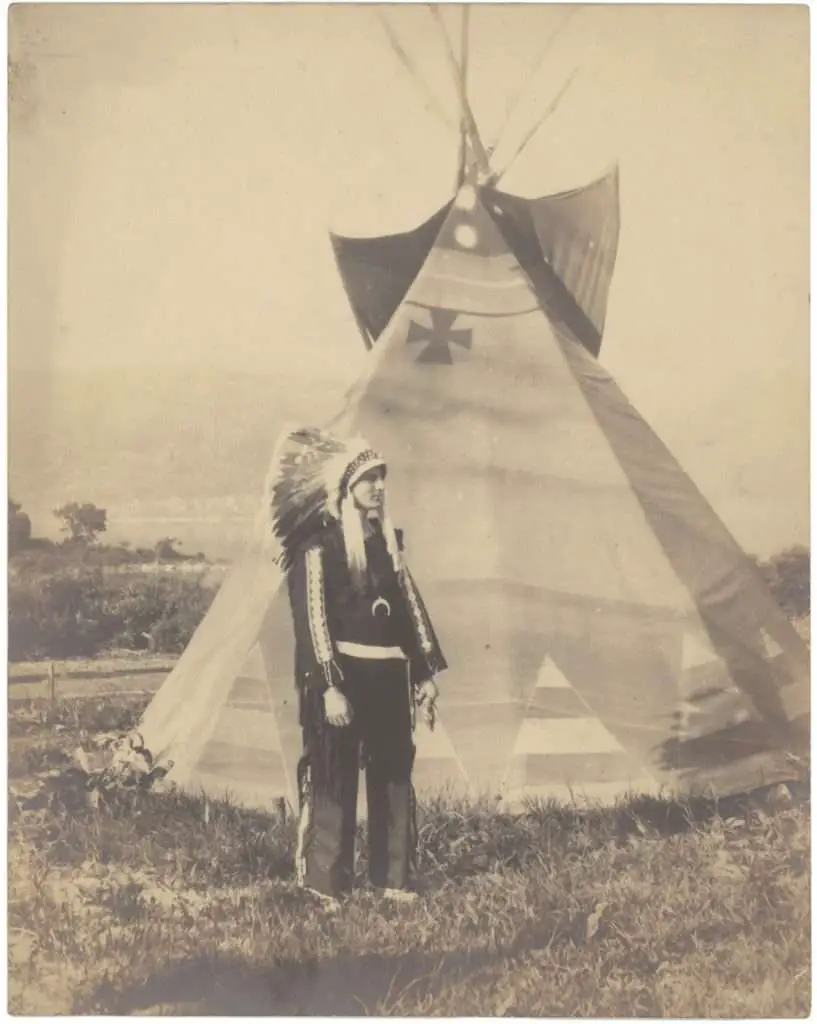 Red Fox made other significant contributions throughout his life, but his 1914 horseback journey between the Great Plains and the Eastern Seaboard is what made him most famous today. Among these contributions were founding the first Boy Scout troop for Native Americans, participating in the Society of American Indians, the first national rights organization run by and for Native Americans, and promoting the right of women to vote.
The tale of James' cross-country ride to demand an American Indian Day is significant regardless of your opinion of him, his ambiguous Native American identity, or his involvement with the Tepee Order. Not only because of how expertly he pulled it off, but also because his request was disregarded. Columbus Day is now observed as Native American Day in a number of states, although it is still not recognized as a federally recognized holiday.
All Americans dream is that one day the United States will celebrate Native Americans with a holiday that honors their cultural heritage and recognizes their important role in shaping our history, present, and future.
---
Source: Wikipedia | The Reader DM for removal please.
---
Read More >>> Horse Trainer Harry deLeyer spent his last $80 to save a horse and made him a Legend