Amelia Earhart was an American flyer who broke numerous records and advocated for women's advancement in aviation. She was the first woman to fly solo across the Atlantic Ocean and the first person to fly solo from Hawaii to the mainland of the United States.
In July 1937, Earhart vanished somewhere over the Pacific while attempting to round the globe. Her plane wreckage was never discovered, and she was proclaimed missing at sea. Her disappearance remains one of the century's most mysterious unresolved mysteries.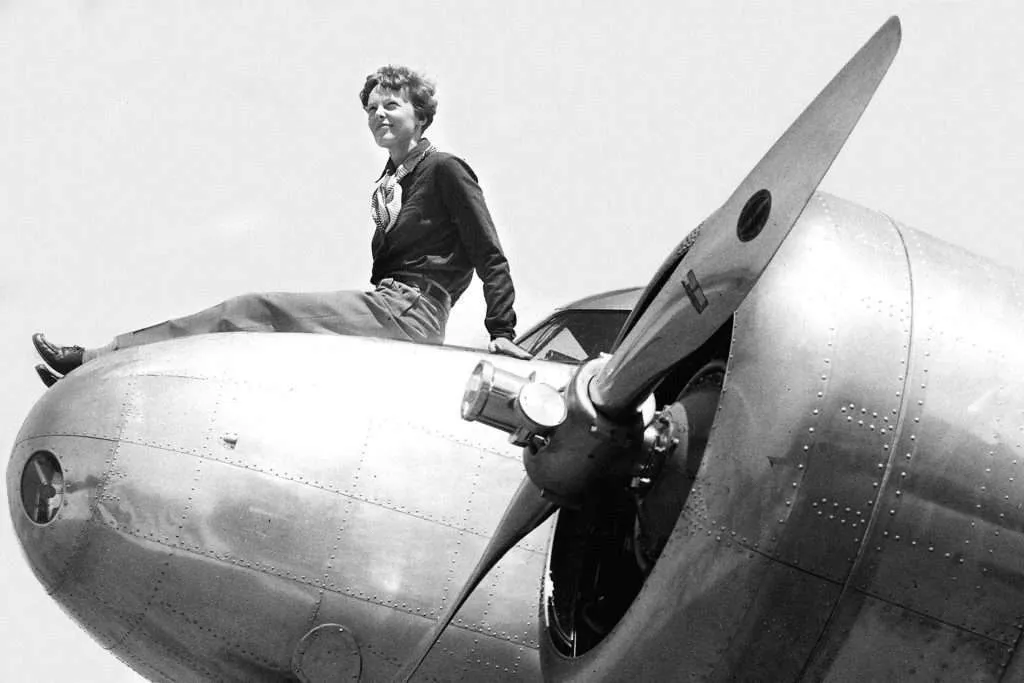 Here are 7 fascinating facts about Amelia Earhart and her life story.
1.  Meelie was Amelia Earhart's childhood nickname.
Meelie was a courageous child who frequently had her younger sister Grace (nicknamed "Pidge") beside her as she climbed trees, caught mice, and gathered insects.
2.  Amelia Earhart designed and constructed her own roller coaster.
Amelia created a wooden ramp with the help of her uncle, like a roller coaster she remembered from a trip to St. Louis. Oh, Pidge, it's just like flying! "She said to her tiny sister as she sped down the makeshift ramp in a wooden box, crashed, and awoke hurt but happy.
3.  Amelia Earhart made history as the first woman to fly across the Atlantic.
She and a pair of male pilots flew from Newfoundland, Canada, all the way to Wales on June 17, 1928, in roughly 21 hours. Amelia was only a passenger on this journey because she had no familiarity with plane instrumentation. The pilots did assign her the additional responsibility of maintaining the flight log. This was nonetheless remarkable, and Amelia received a hero's welcome at home as well as a trip to the White House.
4.  Amelia Earhart was the sixteenth woman in the world to obtain a pilot's license.
Amelia Earhart flew for the first time at the age of twenty-three. It was only a few hundred feet, but she was eager to learn to fly after that.
5. Amelia Earhart was the second person to fly solo nonstop across the Atlantic and the first woman to do it.
Only Charles Lindbergh had flown solo across the Atlantic Ocean, but Amelia Earhart proved she was up to the challenge. During the voyage, which lasted fourteen hours and fifty-six minutes, strong winds damaged her small plane. She had to deal with technical troubles as well before arriving at a meadow in Northern Ireland.
6. Amelia Earhart was the first woman to fly solo halfway across the Pacific Ocean.
Amelia was the first solo pilot to fly from Honolulu, Hawaii, to Oakland, California, breaking yet another record. She listened to the Metropolitan Opera's radio broadcast near the end of the unremarkable flight.
7. Amelia Earhart became a subject of many books.
You can read these books about Amelia. Who Was Amelia Earhart? by Kate Boehm Jerome, I Am Amelia Earhart by Brad Meltzer, and Amelia Earhart, Young Air Pioneer by Jane Moore Howe.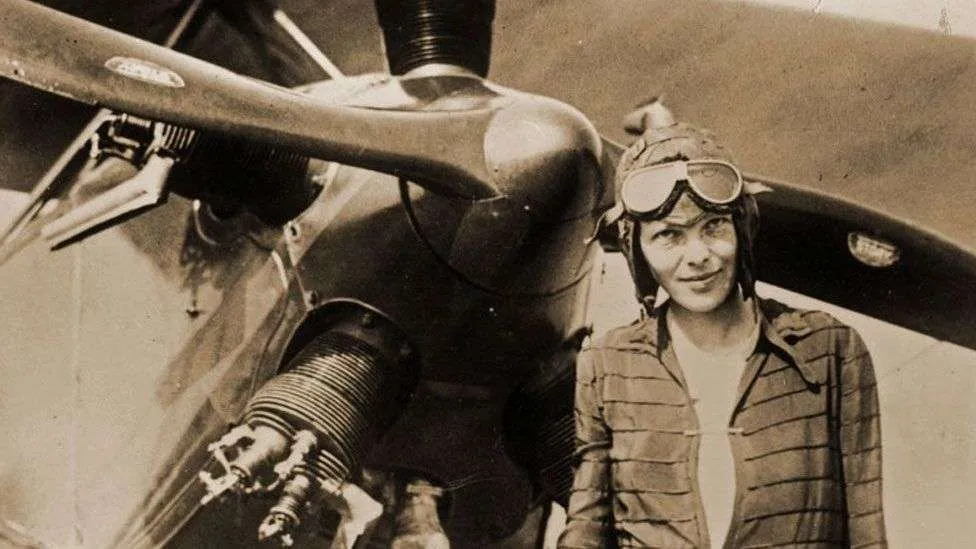 Amelia Earhart Early Life
Amelia Mary Earhart was born on July 24, 1897, in Atchison, Kansas. From a young age, she disregarded accepted gender roles. Earhart was a basketball player who also completed an auto repair course and attended college for a short time.
She worked as a Red Cross nurse's helper in Toronto, Canada, during World War I. While in Toronto, Earhart began spending time observing Royal Flying Corps pilots exercising at a neighboring airfield.
She returned to the United States after the war and enrolled as a pre-med student at Columbia University in New York. In December 1920, Earhart took her first aviation ride in California with renowned World War I pilot Frank Hawks, and she was hooked for life.
She began flying lessons with female aviation instructor Neta Snook in January 1921. Earhart worked as a filing clerk at the Los Angeles Telephone Company to help pay for her lessons. She bought her first airplane, a used Kinner Airster, later that year. The yellow plane was dubbed "the Canary" by her.
In December 1921, Earhart passed her flight test and received her National Aeronautics Association license. She flew in her first flight exhibition two days later at the Sierra Airdrome in Pasadena, California.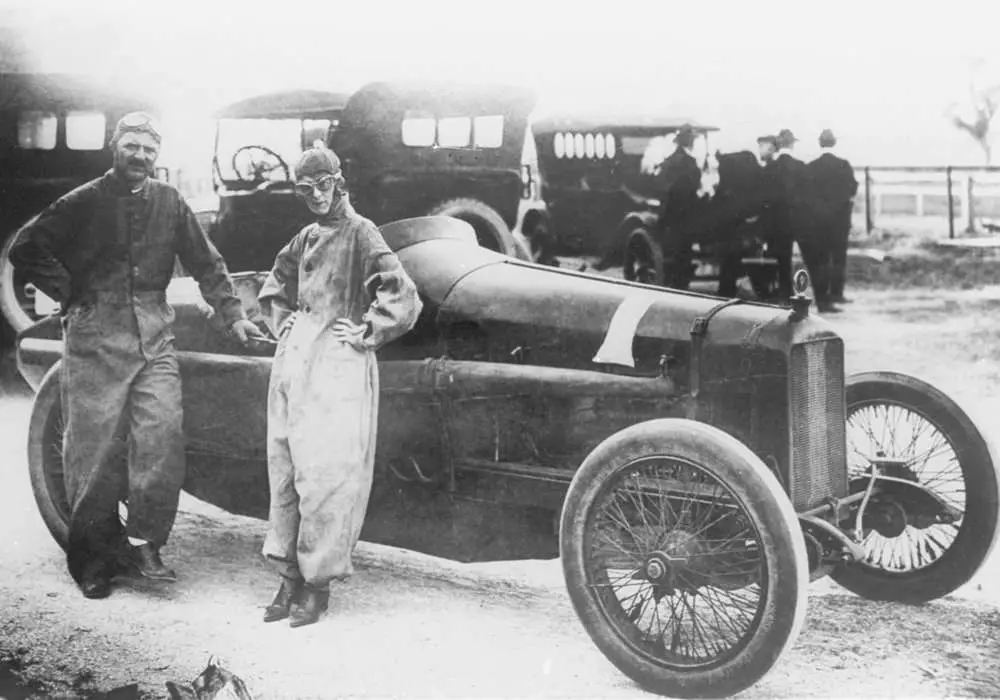 Aviation Records of Amelia Earhart
In her brief career, Amelia Earhart set a number of aviation records. In 1922, she set a world record by being the first woman to fly solo above 14,000 feet.
Earhart was the first woman (and the second person, after Charles Lindbergh) to fly solo across the Atlantic Ocean in 1932. She took off from Newfoundland, Canada, on May 20 in a red Lockheed Vega 5B and landed in a cow pasture near Londonderry, Northern Ireland, the next day.
When she returned to the United States, Congress bestowed the Distinguished Flying Cross on her, a military honor for "heroism or remarkable performance while engaged in an aerial flight." She was the first woman to be honored in this way.
Later that year, Earhart flew solo, nonstop across the United States for the first time. She took off from Los Angeles and arrived in Newark, New Jersey, 19 hours later. She was also the first person to fly alone from Hawaii to the mainland of the United States in 1935.
The Ninety-Nines group
Earhart was a determined advocate for women's participation in aviation. After finishing third in the first transcontinental air race for women, the All-Air Women's Derby, in 1929, Earhart helped to found the Ninety-Nines, an international organization dedicated to the growth of female pilots.
She was the first president of the licensed pilots' association, which still exists today and represents women pilots from 44 nations.
The 1937 Round-the-World Flight
Amelia Earhart took off from Oakland, California, on a round-the-world trip on June 1, 1937. It was her second attempt to become the first woman to fly around the world.
She flew a twin-engine Lockheed 10E Electra with navigator Fred Noonan along for the ride. They traveled from Miami to South America, then across the Atlantic to Africa, and finally east to India and Southeast Asia.
On June 29, the two arrived in Lae, New Guinea. They had already traveled 22,000 miles when they arrived at Lae. They still had 7,000 miles to go before they arrived in Oakland.
What Happened to Amelia Earhart?
On July 2, Earhart and Noonan flew from Lae to Howland Island, their next refueling stop. Earhart was last seen alive on this date. She and Noonan went missing after losing radio communication with the US Shore Guard cutter Itasca, which was anchored off the coast of Howland Island.
A large, two-week search for the couple was ordered by President Franklin D. Roosevelt, but they were never discovered. Earhart and Noonan were declared missing at sea on July 19, 1937.
Many theories have been presented by academics and aviation enthusiasts as to what happened to Amelia Earhart. The official US government stance is that Earhart and Noonan crashed into the Pacific Ocean, although there are a variety of explanations for their disappearance.
The Crash and Sink Assumption
According to the crash and sink theory, Earhart's plane ran out of gas while searching for Howland Island and crashed into the open water near the island.
Several expeditions have sought to locate the plane's wreckage on the sea floor near Howland over the last 15 years. Deep-sea robots and high-tech sonar have failed to offer any information regarding the Electra's crash site.
Assumption of Gardner Island
According to the International Group for Historic Aircraft Recovery (TIGHAR), Earhart and Noonan swerved off course from Howland Island and landed 350 miles to the southwest on Gardner Island, today known as Nikumaroro in Kiribati. At the time, the island was deserted. Read more>>> Was Amelia Earhart Eaten by Crabs? The Enduring Mystery
A week after Earhart vanished, Navy jets passed over the island. They found indicators of recent habitation, but no evidence of an airplane.
TIGHAR believes Earhart and maybe Noonan – may have spent days or even weeks as castaways on the island before dying. Several TIGHAR excursions to the island since 1988 have unearthed artifacts and anecdotal evidence supporting this theory.
A piece of Plexiglas from the Electra's window, a woman's shoe from the 1930s, makeshift tools, a woman's cosmetics jar from the 1930s, and bones that appeared to be part of a human finger are among the relics.
A TIGHAR-led team arrived on Nikumaroro in June 2017 with four forensically trained bone-sniffing border collies to search the island for Earhart or Noonan's skeletal remains. There were no bones or DNA found during the search.
Robert Ballard, the ocean explorer who discovered the Titanic's wreckage, led a crew to hunt for Earhart's plane in the waters of Nikumaroro in August 2019. The Electra was nowhere to be found.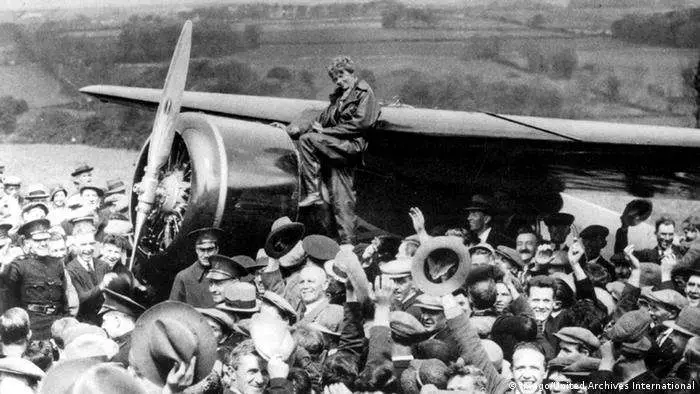 Other Ideas About Amelia Earhart's Death
Earhart's disappearance has sparked a slew of conspiracy theories. According to one theory, Earhart and Noonan were kidnapped and executed by the Japanese. Read more >>> Did the Japanese Military Capture Amelia Earhart After Her Plane Crash?
According to another theory, the two worked as spies for the Roosevelt government and then changed their identities when they returned to the United States.
---
Sources: Wikipedia, History.com | All the information & photo credit goes to respective authorities. DM for removal please.
---
Read More>>>
Stagecoach Mary Field: Rough American Female Pioneer – Amazing story
Annie Wilkins Story: The Ride of Her Life
Why Female Rider Vivian Bales Called The Enthusiast Girl?
93 Aged Florida Woman Reached 567,000 Miles In Her 1964 Mercury Classic Car