"Step into Marilyn Monroe's house. Explore her Spanish Colonial residence where her legacy lives on. Discover the secrets within."
---
Step into the world of Marilyn Monroe as we take a captivating journey through her final sanctuary, the charming Spanish Colonial residence located at 12305 Fifth Helena Drive in the picturesque Brentwood neighborhood of Los Angeles, California. This was where the iconic Hollywood star found solace in her last days before her untimely passing in 1962.
Nestled amidst the vibrant beauty of Los Angeles, Marilyn Monroe's abode at 12305 5th Helena Drive holds a poignant significance. This was the 43rd and final home that the beloved actress would inhabit, a dwelling that would witness both her aspirations and her tragic end. Purchased in February 1962, this Spanish-style haven became her haven, even though it still retained traces of her recent move, with unpacked boxes scattered around.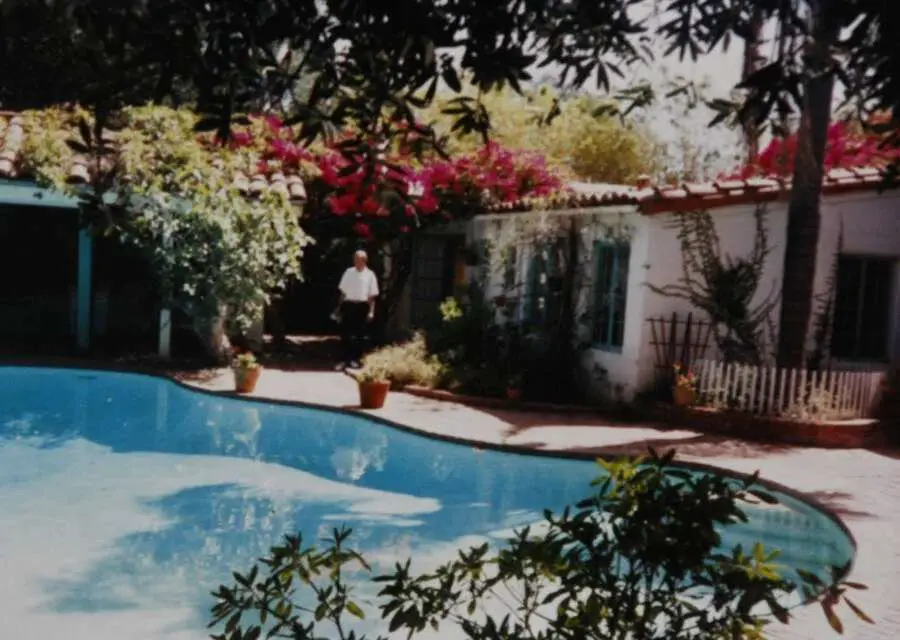 With its unassuming charm, Marilyn Monroe's residence was a Mexican-style gem boasting eight rooms. The house held a special place in her heart, and its significance was further enhanced by the fact that it was the first she had ever purchased. The property, which she acquired for a mere $650,000, has since changed hands for over $7 million, standing as a testament to her enduring legacy.
Tucked away in an exclusive cul-de-sac within Brentwood, this house was suggested to Marilyn Monroe by her psychiatrist, who believed that establishing roots was essential for the star. Indeed, the house became an extension of her identity, a sentiment echoed in her words during her final interview with LIFE Magazine, where she mused, "Anybody who likes my house, I am sure I will get along with."
Tragically, the time she spent within these walls was fleeting. At the tender age of 36, on August 4, 1962, Marilyn Monroe's life came to a heart-wrenching end within the confines of her beloved home. This is the poignant narrative that unfolds within the walls of Marilyn Monroe's residence, encapsulating both her aspirations and her final moments.
Marilyn Monroe's House of Serenity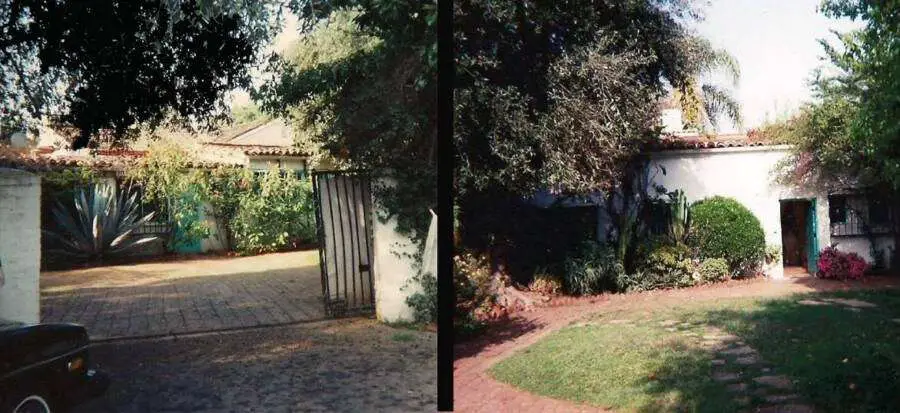 Constructed in 1929, the Spanish Colonial Revival house at 12305 5th Helena Drive stands as a testament to the era when a young Norma Jeane Mortenson still resided in anonymity. The single-story architectural masterpiece boasts a distinctive red-tile roof and adobe walls, offering a visual delight from the moment one sets foot on the property.
The entrance, guarded by sturdy gates, opens into a spacious living room adorned with terracotta floors. Wooden beams gracefully line the ceiling, while a captivating blue-tiled fireplace forms the heart of the room. A sunroom to the left offers tranquil views of the backyard, while adjacent spaces encompass a charming dining room and a well-appointed kitchen.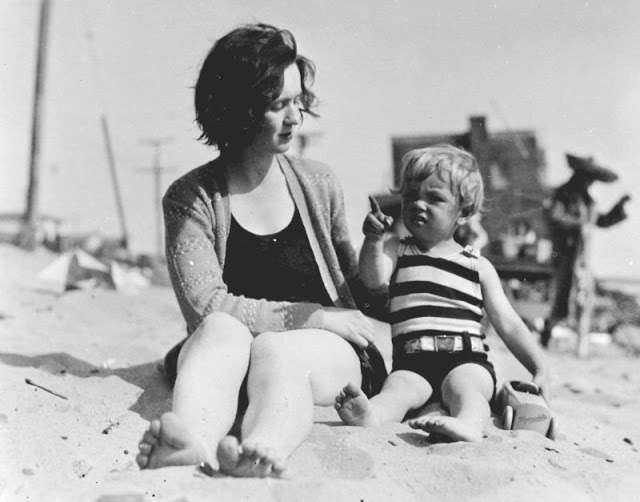 As one journeys deeper into the house, the master bedroom to the right exudes a sense of intimacy. Nestled nearby is a dressing room, where Marilyn Monroe could find respite from the world's prying eyes. Her own bedroom, characterized by a fireplace and expansive windows overlooking the verdant grounds, was a reflection of her personal taste and style.
Read also: The Heart-wrenching True Story of Marilyn Monroe's Parents
Enveloping the residence is an expanse of over half an acre, adorned with a kidney-shaped swimming pool that sparkles invitingly. A grove of citrus trees imparts a touch of natural beauty to the surroundings. Nestled between the main house and the garage, a guesthouse offers additional space for retreat.
A poignant Latin phrase, "cursum perficio," graces a tile next to the front door, translating to "Here ends my journey." Little did Marilyn Monroe know that her journey would indeed find its final chapter within these walls.
A Tragic Chapter Unfolds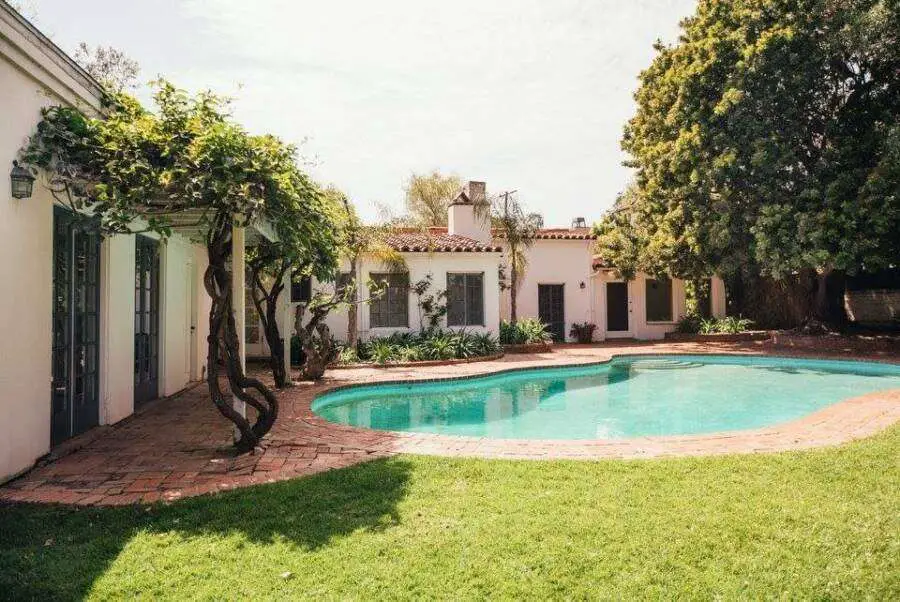 During the spring that Marilyn Monroe spent within her cherished home, she infused it with her unique style and spirit. This period also coincided with her involvement in the film "Something's Got to Give," where she delivered a sultry rendition of "Happy Birthday" to President John F. Kennedy. The house not only provided a physical sanctuary but also mirrored her aspirations for a triumphant return to the silver screen.
The house served as a haven of tranquility, shielding Marilyn Monroe from the prying eyes of the world. In a poignant moment, when a LIFE Magazine reporter sought to capture her dwelling, Monroe's desire for privacy was evident. She implored, "I don't want everybody to see exactly where I live, what my sofa or my fireplace looks like."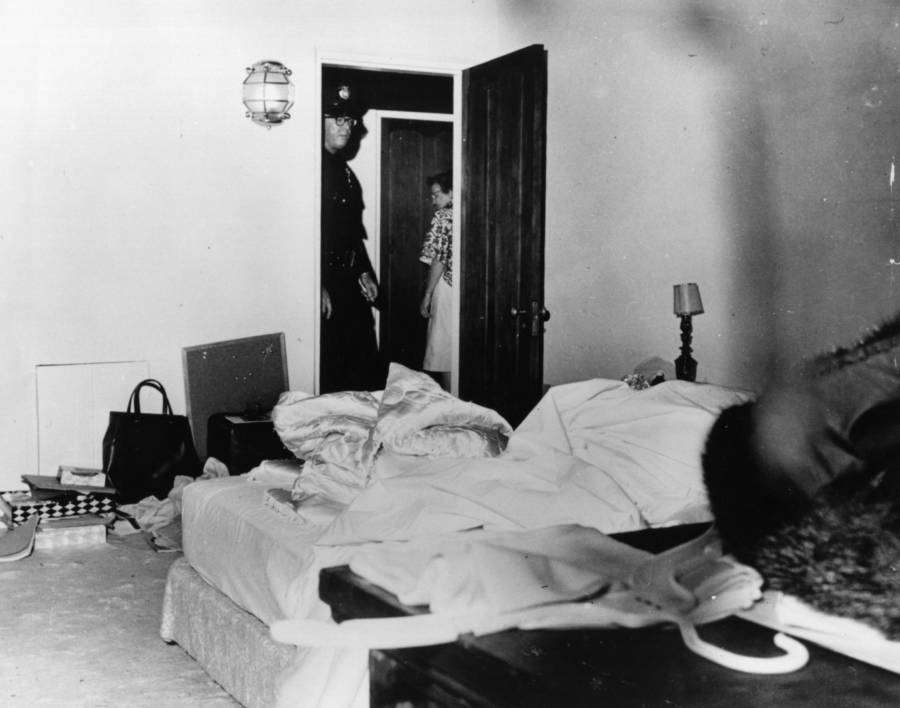 Despite her promising endeavors, fate dealt a cruel blow. Just days after gracing the cover of LIFE Magazine, Marilyn Monroe was discovered lifeless in her bedroom on August 5, 1962, at 4:25 a.m. The actress, who had transformed her house into a retreat from the bustling world, met a tragic end that sent shockwaves across the globe.
Read more: 1962 Marilyn Monroe's Death: What Really Happened?
The hours leading to her demise saw Monroe reaching out to her psychiatrist, Dr. Ralph Greenson, seeking solace in their conversation. Her housekeeper, Eunice Murray, noticed the star retire to her bedroom, a moment that marked the final time Monroe was seen alive. The following morning, the grim truth was unveiled as her lifeless form was discovered.
Greenson's arrival revealed an empty bottle of pills on Monroe's nightstand, her hand clutching a telephone, symbolizing a desperate plea for help. The room held an eerie emptiness, a poignant reminder of the vibrant life that once thrived within.
A Legacy Shrouded in Mystery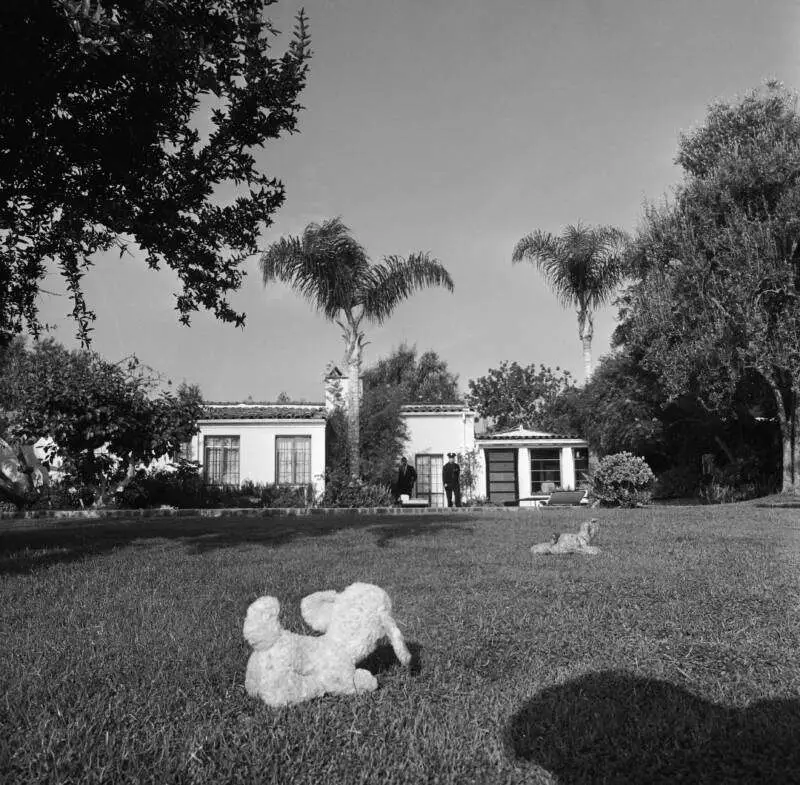 In the aftermath of her passing, Marilyn Monroe's house underwent a transformation that mirrored the trajectory of her life. The LAPD's presence sealed the house, as her body was carried away on a stretcher, leaving behind her beloved dog, Moff, and his forgotten companions, a stuffed tiger and lamb.
You may also read : Marilyn Monroe: An Untold Story
Over the years, 12305 5th Helena Drive became a pilgrimage site for Marilyn Monroe's devoted admirers. The house, a canvas of her hopes and dreams, was owned by actress Veronica Hamel before finding its way into the hands of director Michael Ritchie. The house exchanged ownership several times, each chapter weaving into the tapestry of Monroe's enduring legacy.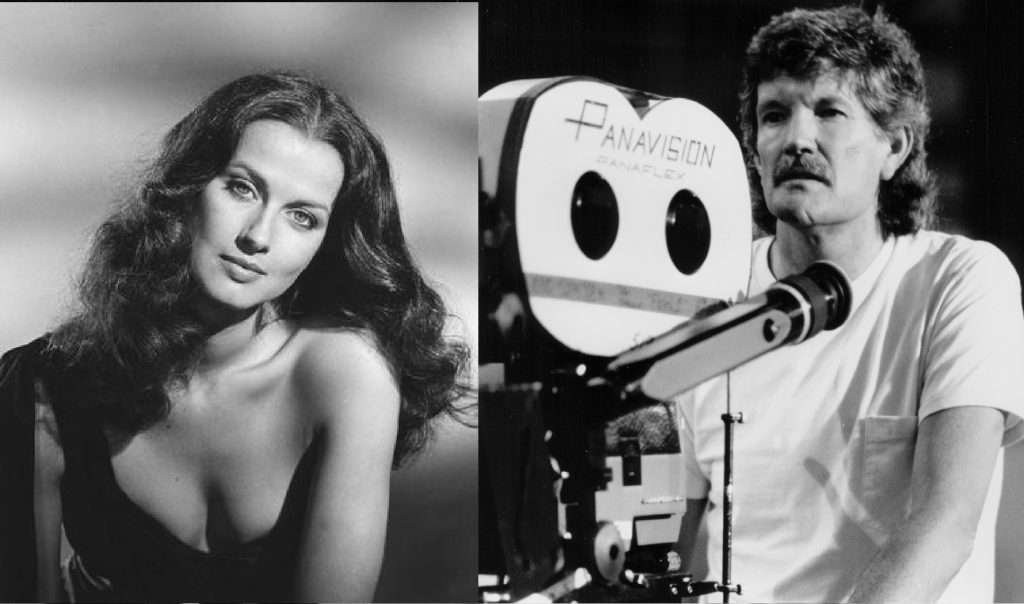 Curiously, the house still holds secrets from its past. During renovations, hidden bugging equipment was allegedly discovered, shrouding the house in an air of mystery. Just as the enigmatic Latin phrase, "cursum perficio," marked an end, so too does the enigma surrounding Marilyn Monroe's final abode continue to intrigue and captivate, preserving her memory for generations to come.
---
Now that you know about the Legendary Actress Marilyn Monroe house at 12305 5th Helena Drive, learn about heart wrenching story of Marilyn Monroe's parents. Then, check out untold story of Marilyn Monroe.