We couldn't pass up the chance to glam up our article on automobiles with a photo of Pamela Anderson, a former Baywatch model and animal rights activist.
Oh, and she has a magnificent 1960 Cadillac Series 62 convertible next to her that she purchased, had renovated, and then gave to Robert James "Kid Rock" Ritchie as a wedding gift in 2003.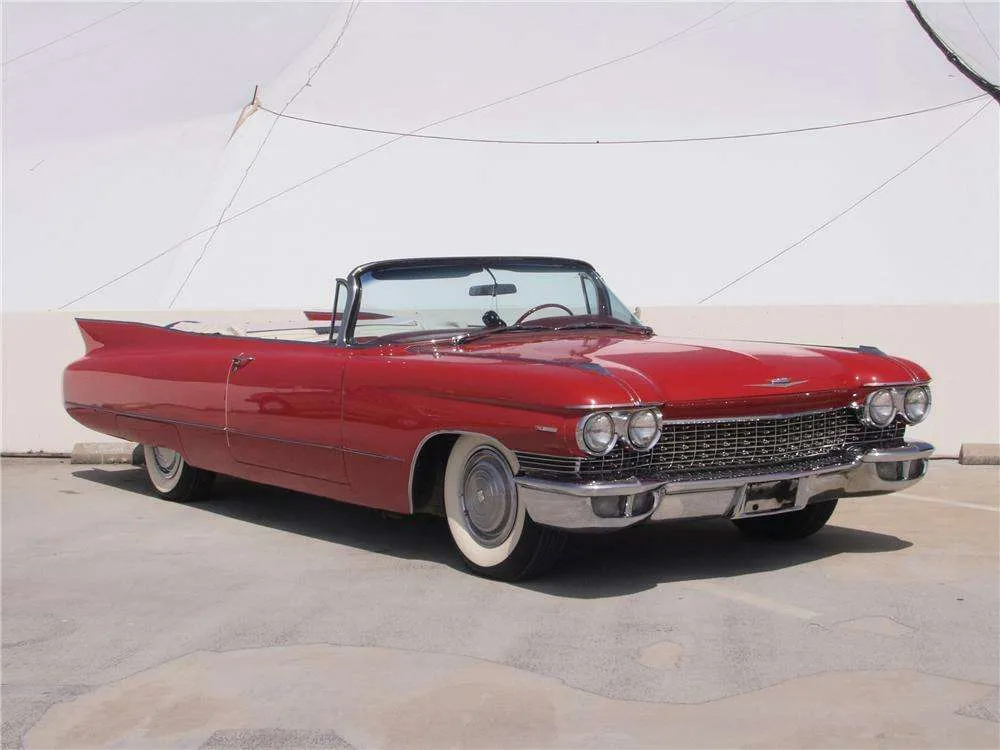 Kid Rock returned the Cadillac when the couple called off their engagement, and in 2004, Anderson sold the vehicle at auction at a Barrett-Jackson event. The car brought in $48,600, which the generous Playmate allegedly donated to charity.
As you may or may not be aware of, Kid Rock and Anderson later got back together and got married. They apparently chose to hold ceremonies in Saint-Tropez, Malibu, Detroit, and Nashville. They actually got married more than once.
Nevertheless, less than four months after the last party had ended, the couple filed for divorce.
Anyway, this is the part that finally captures your attention: The Anderson-Kid Rock Cadillac reappeared at Barrett-Jackson in Scottsdale, where it once more cruised down the street. It still had Anderson's name in the title and an outfit from her TV show VIP on it.
The automobile sold at this time for a stunning $115,500!
---
1960 Cadillac Series 62 Convertible Specifications
| | |
| --- | --- |
| Lot | 434 |
| Year | 1960 |
| Make | CADILLAC |
| Model | SERIES 62 |
| Style | CONVERTIBL |
| VIN | 60F097977 |
| Exterior Color | RED |
| Interior Color | RED/WHITE |
| Cylinders | V8 |
| Engine Size | 390 |
| Transmission | AUTOMATIC |
1960 Cadillac Series 62 Convertible Video
---
Pam Anderson Demands Leather-free Mercedes
Entertainment news says that Baywatch beauty, Playboy Playmate, and PETA activist Pamela Anderson has asked DaimlerChrysler to give her a Mercedes G55 AMG without leather.
Pamela writes in a letter published by PETA, "I want no part of that, but I would like a Mercedes." Animals who are used for their skin are confined, scared, cut in painful ways, deprived of all the things that are natural and important to them, and treated horribly while being transported and killed.
Anderson's idea comes after DaimlerChrysler promised that all new Mercedes models will have a fully leather-free option that will be available in all countries, either at the dealer or by special order.
Pamela says that when she recently asked about getting a new G55, she was told that the model wasn't yet available without the awful cow corpse.
I have no idea what kind of dealership wouldn't give in to Pam's demands, but if she showed up at my place of business and demanded that I strip off and dance like a chicken, I would comply. Guys, it's Pamela Anderson. Come on.
---
Source: Barret-Jackson | All the information & photo credit goes to respective authorities. DM for removal please.
---
Related: 1961 Chevy Impala: Saved From Sitting In A Garage For 3 Decades