Pinocchio, the wooden puppet owned by Geppetto, had a nose that grew larger each time he lied. If he had been a genuine boy, Thomas Wedders would have been his lone opponent in the historical records.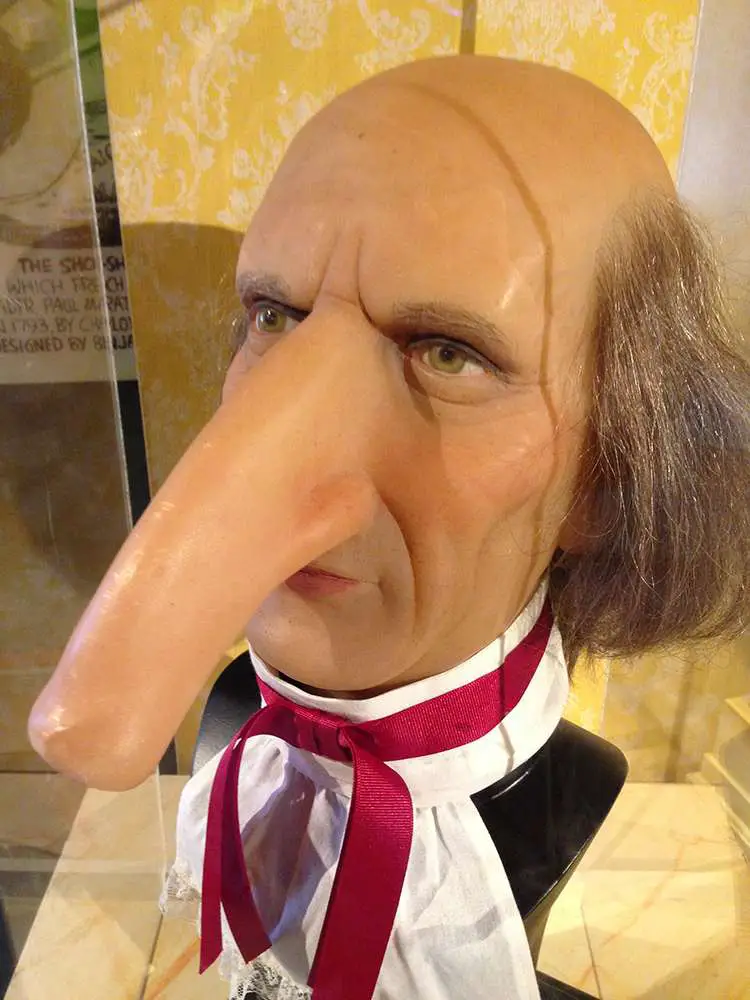 Thomas Wedders, also known as Thomas Wadhouse, was a performer in a number of circus sideshows in the middle of the 18th century. He was born in Yorkshire, England, around 1730. Wedders is well renowned for possessing the longest nose in the world, which is said to be 7.5 inches (19 cm) long. A nose like that would be regarded as a severe instance of hypertrophy.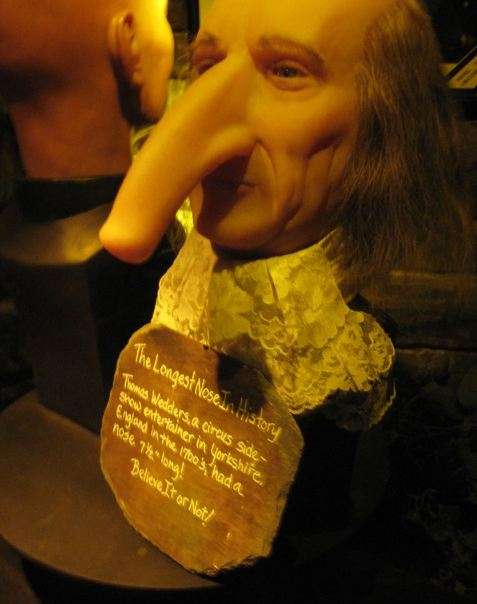 Outside his peculiar appearance, Wedders' life is less known. His odd facial deformities may have contributed to his apparent intellectual disability, according to articles from the time that referred to him as "an idiot."
George Gould and Walter Pyle's 1896 book Anomalies and Curiosities of Medicine says that Wedders showed off his strange nose all over Yorkshire.
Also from 1896, The Strand Magazine, Vol. XI, elaborated on Gould and Pyle's narrative:

Thus, if noses were ever uniformly exact in representing the importance of the individual, this worthy ought to have amassed all the money in Thread needle Street and conquered all Europe, for this prodigious nose of his was a compound of the acquisitive and the martial. But either his chin was too weak or his brow too low, or Nature had so exhausted herself in the task of giving this prodigy a nose as to altogether forget to endow him with brains; or perhaps the nose crowded out this latter commodity. At all events, we are told this Yorkshireman expired, nose and all, as he had lived, in a condition of mind best described as the most abject idiocy.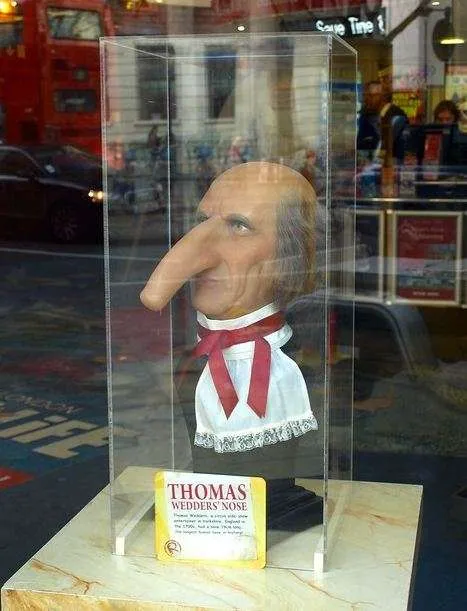 Thomas Wedders Later life
Thomas Wedders, A.K.A. Thomas Wadhouse, passed away in Yorkshire in the early 1780s at the age of 50 or 52. He was awarded the posthumous title of "World's Largest Nose" by Guinness World Records.
His head is represented in wax in the Ripley's Believe It or Not museum. There, you can choose whether to think that his nose really was as enormous as claimed or that time had lengthened it, making this story just as fictitious as Pinocchio.
The man with a nose longer than the average erect pen!s
---
Sourse: Wikipedia, GWR | All the information & photo credit goes to respective authorities. DM for removal please.
---
Related: Fact checkers revealed that Photos of two friends taken 75 years apart is false