#LoveBeyondBounds | Can't Bear to Leave Half-Paralyzed Wife in Nursing Home: Supportive Husband Pushes Wheelchair Around the World for 27 Years.
---
In the face of a challenging situation, one husband's unwavering love and dedication shine as an inspiring example. Andy Fierlit, an great husband from the United States, has set a heartwarming precedent. Following a brain aneurysm that left his wife, Donna Fierlit, partially paralyzed 27 years ago, Andy chose a path of compassion and commitment.
Despite doctors' recommendations to place Donna in a nursing home for convenience, Andy's deep affection for his wife motivated him to embark on a remarkable journey – pushing her wheelchair and exploring the world together.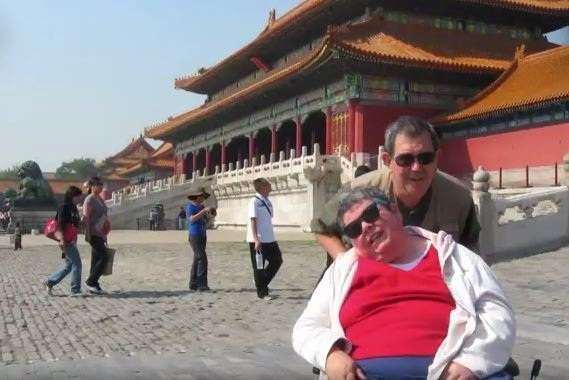 The commitment to "never mind misfortune and good fortune" that Andy and Donna shared in their wedding vows became a guiding principle in Andy's life. Even in the face of adversity and prolonged illness, his desire to stand by Donna's side remained steadfast. Rejecting the advice of healthcare professionals to institutionalize his wife, Andy made a resolute decision to accompany her on a global adventure, refusing to let her spend her days confined within the walls of a nursing facility.
Throughout their extraordinary journey, Andy and Donna have traversed seven continents and ventured through over 20 countries, with Andy tirelessly pushing Donna's wheelchair as they explored the sights.
I promised her that we would live our best lives together
The unbreakable bond between Andy and Donna, fueled by their profound love, has served as an inspiring testament to enduring commitment. Despite Donna's battle with short-term memory loss and her physical limitations – being half-paralyzed and reliant on Andy for daily assistance – the couple's love remains as vibrant as ever.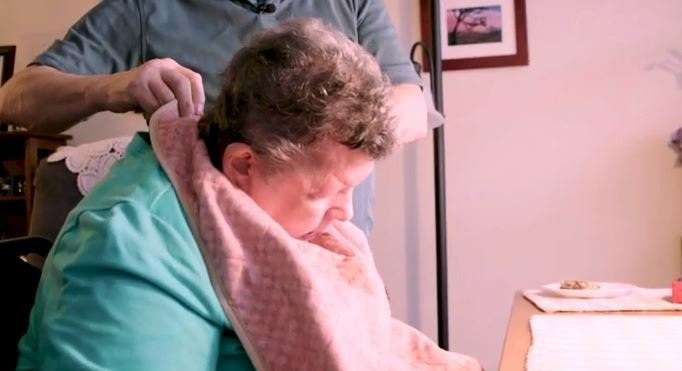 The enduring connection between Andy and Donna traces back to their initial meeting at a church dance 58 years ago. Since their high school days, they have nurtured their relationship, culminating in their marriage in 1966. Today, they share a loving family of four children and twelve grandchildren.
The turn of events occurred during a Christmas party in 1991 when Donna was struck by a severe migraine that later revealed an aneurysm, leaving her partially paralyzed on her left side. Throughout this trying ordeal, Andy's unwavering optimism has been a source of strength, never allowing him to be defeated by circumstances.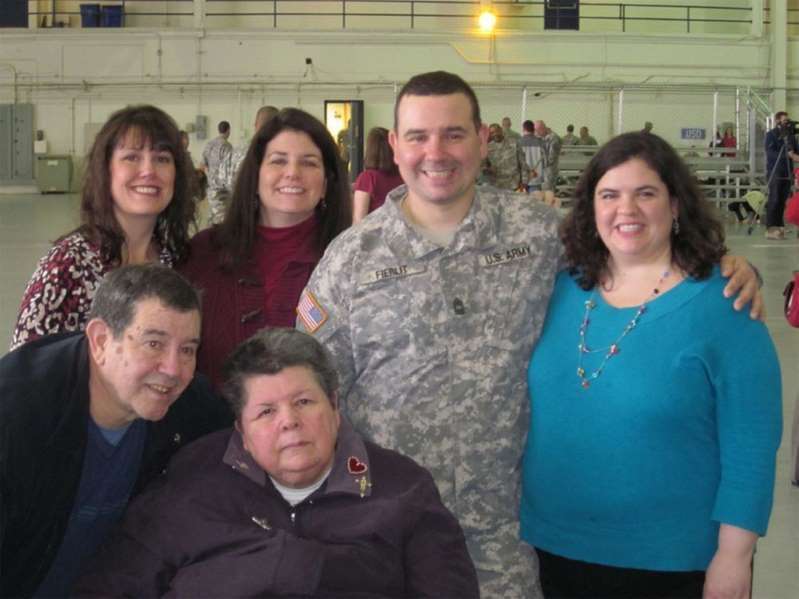 Fueled by Andy's positivity and resilience, Donna adopted a similar outlook. She even bestowed her purple wheelchair with the name "Proud Mary." However, the trials posed by her condition were undeniably challenging, as Andy candidly acknowledged:
"There are challenges, but they can be overcome if you think ahead and plan ahead."
While traveling the world might seem uncomplicated for the average person, Andy and Donna's journey was far from ordinary. Numerous impediments arose due to the lack of accessibility in various parts of the world. Yet, as Andy affirms, their profound love is built on qualities such as patience, understanding, and kindness.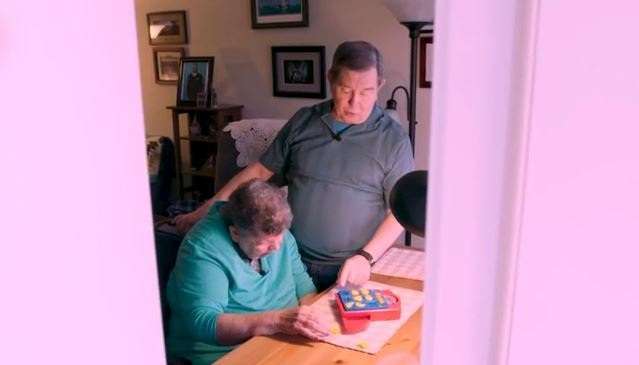 The couple's shared passion for exploration fuels their aspirations, with Scandinavia being their next desired destination.
"Step by step, our goal is to continue living and enjoy life."
In the face of daunting challenges, Andy and Donna's love story stands as a beacon of devotion and hope. Their extraordinary journey, a testament to the strength of their bond, is a living testament to the incredible power of love and resilience.
Courtesy: TOPick.hket
---
You may also read: Actor Chris Salvatore Invited 89 Year Old Neighbor To Live With Him To Spend Her Last Days