Brunei is a small island in the South China Sea after the Maldives. With a small population of around 450,000, this state is very wealthy. The per capita income is approximately $32,000 USD.
Brunei is considered to be a state with a very beautiful environment, inhabited by people who believe in Islam and speak the Malay language. Brunei mainly generates foreign exchange from oil and gas exports.
Their legal system is reported to be very strong and fair to all. Because of this, Brunei is well-known all over the world as a country where a tourist from any country, any race, or any religion can visit without fear or doubt.
But, because of Sultan of the Brunei, Hassanal Bolkiah, the country has become famous all over the world. He is now 76 years old. But his wealth and his playful lifestyle news are circulating all over the world. Sultan of the Brunei is well-known throughout the world for doing what he thinks and not wasting his wealth.
In fact, almost every country's media has covered his assets and the incredible work he has done. Sultan Hassanal Bolkiah, who is ranked 38th among the richest people in the world, has a net worth of nearly 30 billion US dollars.
He is the second-richest royal in the world. His wealth is second only to that of the King of Thailand. But foreign media have reported that Hassanal Bolkiah's wealth is increasing rapidly every year. In 2016, his net worth was estimated to be $20 billion USD. The best example is the fact that it has grown by 10 billion since 2010.
Hassanal Bolkiah is a car enthusiast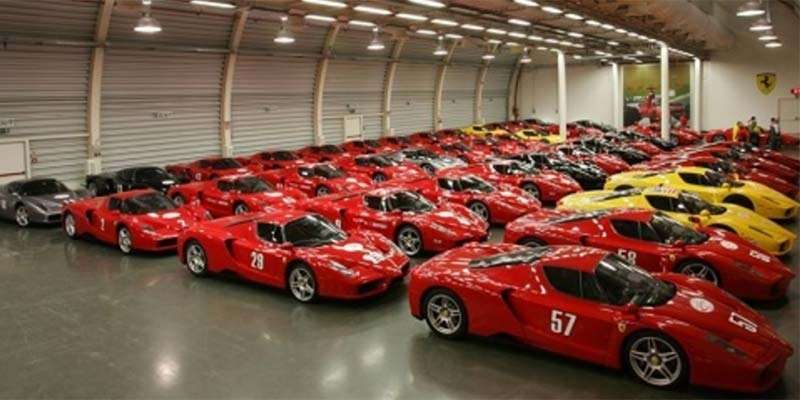 Sultan Bolkiah is the person who owns the world's largest collection of cars. His car collection has over 7,000 cars of different models. He has driven almost all of these cars as one of his hobbies.
Next, if you ask about the most luxurious car models among these cars, you will be even more surprised. He has 600 Rolls-Royce cars. He has the largest private collection of cars owned by an individual, as well as a collection of Rolls-Royces.
Among the cars he owns are 11 Aston Martin cars, 450 Ferrari cars, 21 Lamborghini cars, 500 Mercedes Benz cars, the latest BMW, and almost all the most expensive cars in the world.
It is reported that these are parked in 110 parking lots inside his palace. In fact, he is a person who likes to do hobbies that young people do, even though he is quite old.
Flying Palace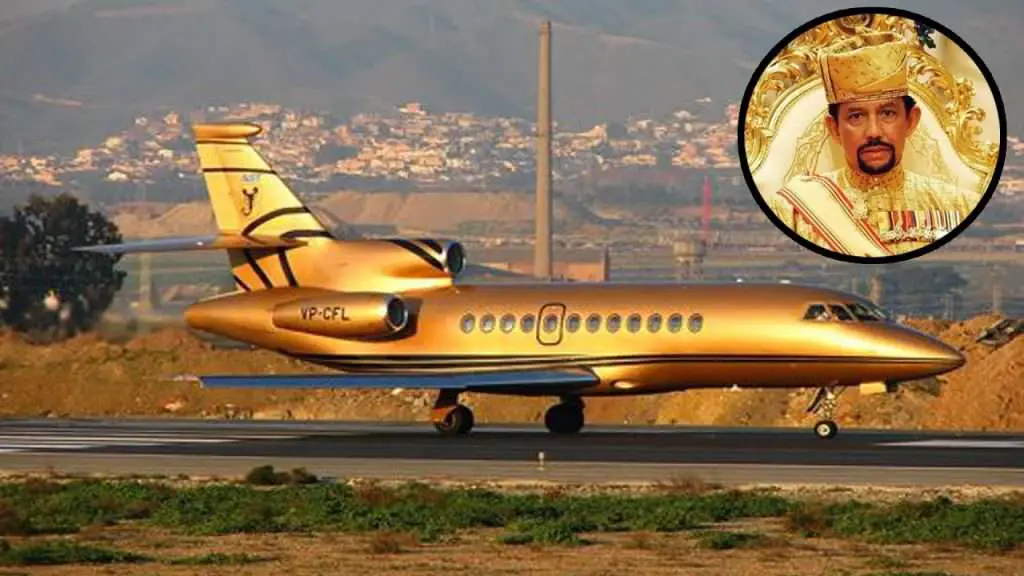 The Hassanal Bolkiah's official plane is called the Flying Palace. It is such a luxurious aircraft. He had bought his private royal plane, an Airbus A340-212, for 103 million US dollars. But the most important thing is that he has spent another 124 million dollars to upgrade this plane to meet his needs.
The interior of this plane is decorated with gold, crystal, and the world's most expensive woods, and the interior of this plane really looks like a palace.
Brunei Investment Agency
There is a chain of hotels owned by an organization called Brunei Investment Agency in many countries around the world. Sultan Hassanal Bolkiah is actually the owner of this hotel group. Some of the hotels belonging to this group of hotels are "Le Meurice" in Paris, France; "Hotel Eden" in Rome, Italy; "The Dorchester" in London; and "Beverly Hills" in Los Angeles, America. Many famous actresses and singers, as well as many sports stars, are known to stay in these hotels.
Bolkiah's Birthday celebrations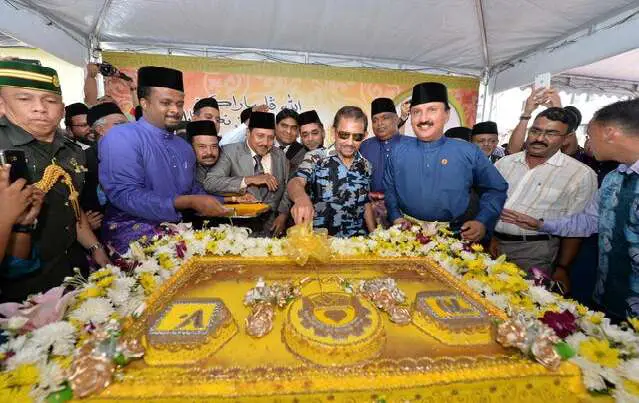 Sultan Bolkiah turned 50 in 1996. He celebrated his birthday in a way that no capitalist in the world has ever celebrated. The total amount he spent on the celebration was 27 million US dollars.
Celebrations for this birthday have been held for two weeks. He invited Prince Charles and the world-famous singer Michael Jackson as the main guests to celebrate his birthday.
Michael Jackson has held three concerts in Brunei for the Sultan's birthday. It is also reported that the Sultan built a new stadium for Jackson's concerts. 60,000 people attended Michael's show. The other two shows were held for members of the royal family and friends of the elite class related to the royal family.
Foreign media have reported that Hassanal Bolkiah paid Michael 14 million US dollars to appear on these shows. Meanwhile, he had a polo match with Prince Charles as part of his birthday celebrations. It is also said that more than three thousand guests participated in his birthday celebrations.
Hassanal Bolkiah presented precious jewels as souvenirs at that celebration. He had bought jewelry worth 592 million dollars from Asprey jewelry dealers in England (Asprey-London) to give as gifts. It is said that they were very valuable jewels of very high quality. He has given jewels as gifts to many state leaders, as well as even the Queen of England.
Princess Rashida's wedding ceremony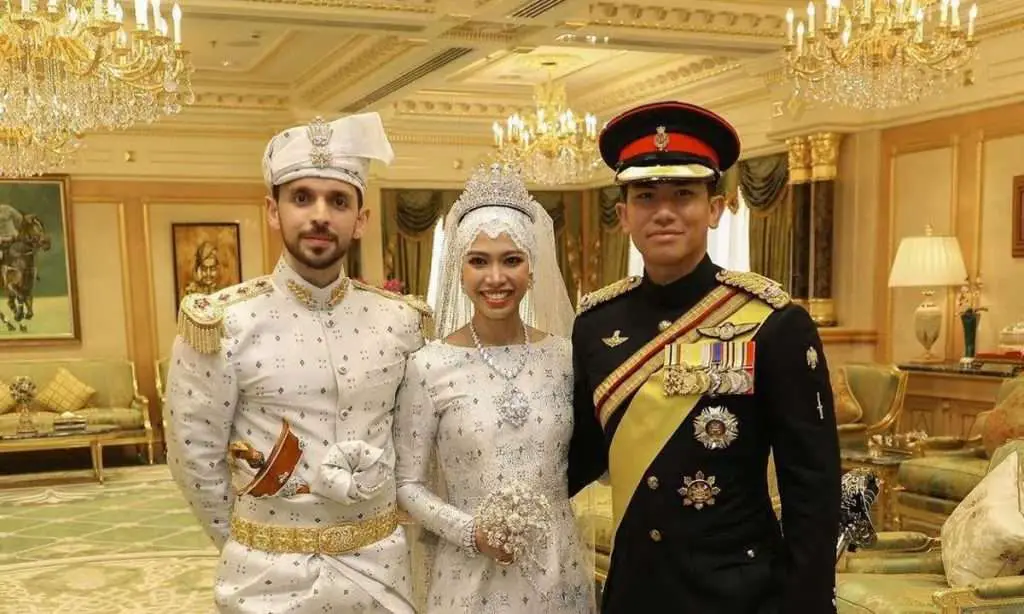 The Sultan gave an unexpected experience to the guests who attended the wedding ceremony of his eldest daughter, Princess Rashida. Whitney Houston, a world-famous American singer, came on stage and sang some songs for the guests. According to foreign media reports, he has paid 7 million US dollars to singer Whitney Houston for this song.
Largest palace in the world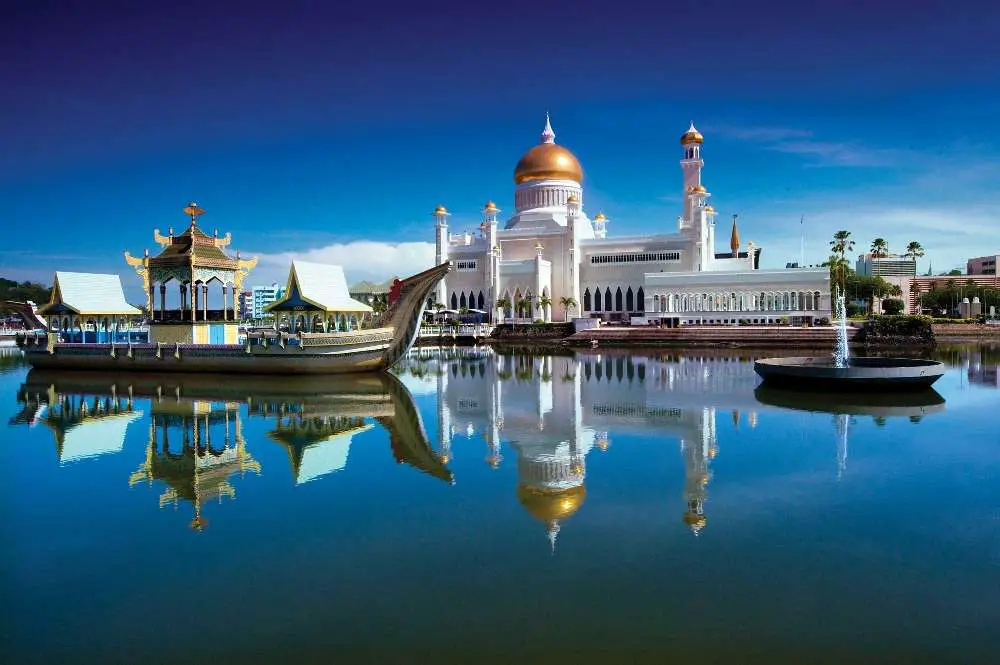 Sultan Hassanal Bolkiah's palace is a very unique structure that is included in the Guinness Book of Records as the largest palace in the world. This is known as the Istana Nurul Iman Palace. This palace, which is located in a beautiful environment near the Brunei River, was created in the year 1984.
At that time, the total cost was 1.5 billion US dollars. Spread over an area of 49 acres, this palace has 1788 rooms and consists of 17 floors. It also includes a large banquet hall that can seat 5,000 guests at a time and five luxurious swimming pools.
Also, there are two large religious halls that can accommodate up to 1500 people at a time. The decoration of the palace has been done using silk exported from China and marble exported from Italy. It is also mentioned that there are very valuable diamond-studded carpets.
It is a well-known fact that there are many valuable paintings by famous painters such as Pablo Picasso and Claude Monet. Another famous fact is that there are 257 bathrooms and toilets in this palace.
Most expensive haircut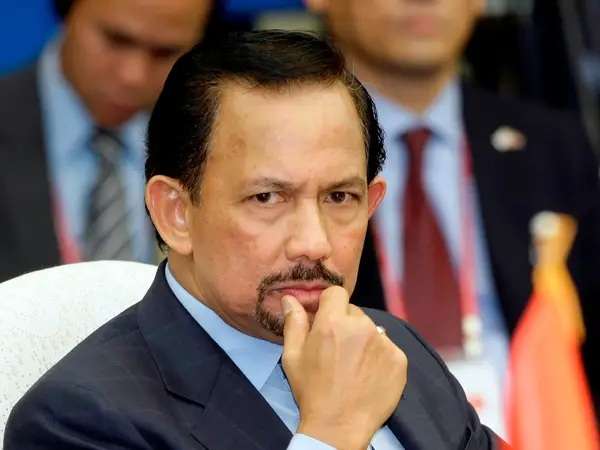 Sultan Bolkiah's barber is in England. He is reputed to be one of the best barbers in London. This barber travels from London to Brunei every three to four weeks to give his service. It is reported that the Sultan will reserve a first-class seat for him with the airlines.
It is also said that he will be provided accommodation in the most affordable hotels in Brunei. Brunei media reports that the Sultan is the person who has the world's most expensive haircut. It will almost certainly cost around 20,000 US dollars.
Sultan Hassanal Bolkiah's day to day life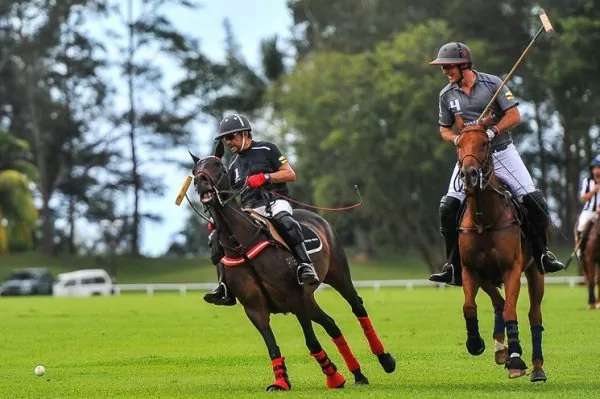 Sultan Hassanal Bolkiah is a polo enthusiast. It is said that he has 200 polo horses. Also, the polo flour in Brunei is prepared in the same way as the best in the world.
The Sultan and his brother have been used to racing in their red Ferraris in the capital city of Brunei at night. The Sultan's official car is a gold-plated Rolls-Royce. This car, which is designed to open the roof, is covered by a golden umbrella when he gets into it.
Hassanal Bolkiah married Queen Anak Saleha in 1965. After that, he married twice more, to an air hostess and a TV anchor, but later separated from both of them.
In this way, Hassanal Bolkiah, the Sultan of Brunei, is a person who has nothing to do with his wealth. Similarly, it has been mentioned in foreign media that he is a ruler who cares for the people of the country and provides welfare for them.
How Sultan of Brunei Hassanal Bolkiah Spends his Billions
---
All the information & photo credit goes to respective authorities. DM for removal please.
---
Related: A Woman Turns An Old Railroad Carriage Into A Stunning Off-Grid Tiny House