Netflix always make their viewers amazing. It is most handsome news regarding Q-Force season 1.  Viewers actually hope that Netflix will be announced the releasing date of Q-Force and the voice casting characters of it.
Actually, Netflix become leading movie streamer with the huge library covering all kind of movie contents all over the world. We know that viewers every day surf on Netflix and seeking good news about Q-Force. Here we found some of the information regarding the attraction of " Q-Force"
So guys, the story is mainly based on a gang named Q-Force who belong to "LBGTQ+ Super Spies". Their slogan is to prove their capabilities in a personal and professional way. Here you can witness how this handsome secret agent and his team of LGBTQ+ superspies embark on extraordinary adventures.
We know that the level of interest has been arisen of the viewers and they are waiting to know all about Q-Force. So here we go…
Netflix officially released Q-Force today and Season 1 has ten episodes.
Q-Force is now on Netflix
Launched times as follows.
Pacific Time: 12 AM PDT
British Time: 8 AM BST
Australia Time: 4: 30 PM ACST
Eastern Time: 3 AM EDT
European Time: 9 AM CEST
Philippine Time: 3 PM PHT
Do you know about Q-Force?
Q-Force mainly dealing with the Steve Marywhether who known as spy superhero and a secret agent A.K.A agent Mary. In this story, other characters who finding ways to move up to the ladder critically use to develop themselves on multiple ways.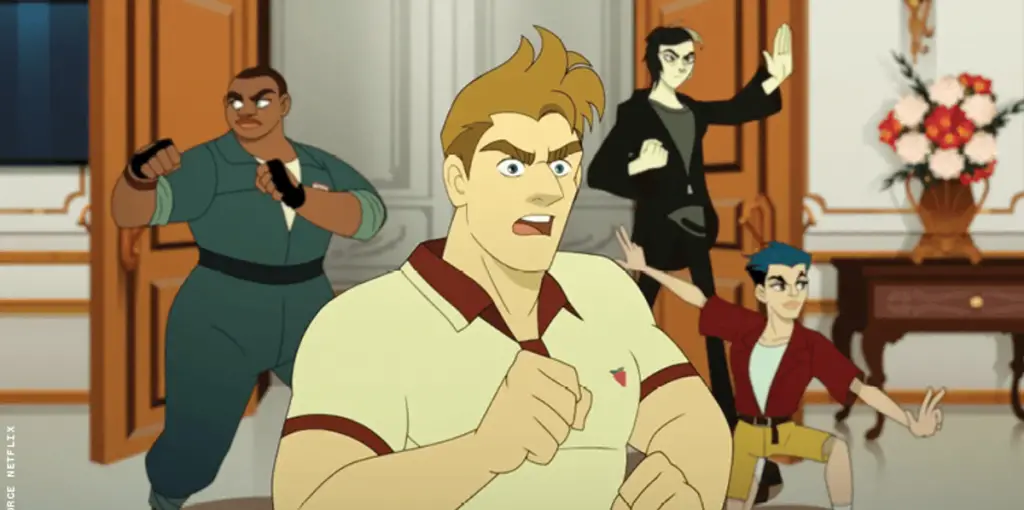 Mmm If I say that "Agent Mary came out as gay and taking the story on a spin", what do you think. Sean Hayes, Laurie Metcalf, Patti Harrison, Wanda Sykes, David Harbors, and Gary Cole are in the behind scenes of Q-Force's amazing voice castings. Sean Hayes leading here for the Q-Force with the lot of fun.
Here are some reviews on it
AniGaming Senpai – Absolutely loved this series!!! As a gay myself it was very funny and serious when it needed. I definitely think they pointed out a lot of good homosexuality and how it was affecting the different parts of the LGBTQ community.
I absolutely hope they work on a Season 2 and building off those growing wonderful relationships in the future. Loved the characters and everything. The actors did a great job. PLEASE Season 2 baby!!!!!
Duck Goose Movies – This is the first time I watched a gay themed animated movie and a gay lead character and I love it.. jokes are funny it's not that offensive as other people reviews i read..
I just hope for no nudes so kids can watch it. but, still one of best series I watched. Hope Netflix will renew for season 2 but worried there will be not because of bad reviews 🙁
Joshua Mitchell – I would have rated it higher if more of the jokes were more general, and they didn't so heavily try to cater to the LGBTQ lifestyle. A good story that many can relate to, with jokes many would get, but with LGBTQ leads would have worked better. Some have said this show is an insult to the gay community?
I don't see it, then again, I wouldn't have that perspective. If it helps, it made me more trusting in watching more shows with LGBTQ leads going forward instead of automatically expecting it to be unrelatable and another story about their struggles or romance.
All the information and photo credit goes to original creators