Vintage Cars took the country by storm in the 1960s and 1970s. Many people admired these bold and powerful automobiles. The American muscle car was every car enthusiast's dream, whether it was used for street racing or simply cruising the drive in.
And the passion for muscle cars hasn't waned over the years; the only thing that has changed is the price of these iconic automobiles.
While most cars lose value as they age, a select few of these classic cars are highly valued and can fetch a hefty sum at auction. The "10 Most Expensive Muscle Cars" is a very exclusive club, with entry fees starting at over $1 million. Let's see how high the prices of these rare classics can go.
17. 1965 SHELBY COBRA ROADSTER CSX – $1.595 MILLION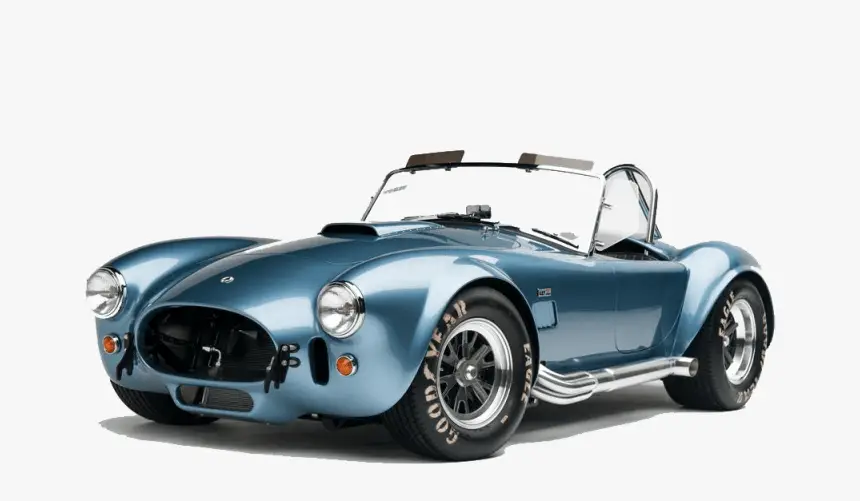 This car was originally built in the United Kingdom, but in September 1961, Carroll Shelby of Ford Motor Company asked if AC Motors could build a frame to accept a V8 engine because Ford wanted a car that could compete with the Corvette.
The 3.6L lightweight, thin-wall cast small block engine was designed at the Windsor engine plant and went through numerous modifications before it was ready, including front-end bodywork with the steering box and stronger rear outboard brakes to reduce cost and withstand the power. The small block engine was increased to 4.3 liters in 1962, and road testing began.
In 2015, Barrett Jackson's Scottsdale auction sold this Roadster for $1.595 million.
16. 1970 PLYMOUTH HEMI 'CUDA CONVERTIBLE – $2.25 MILLION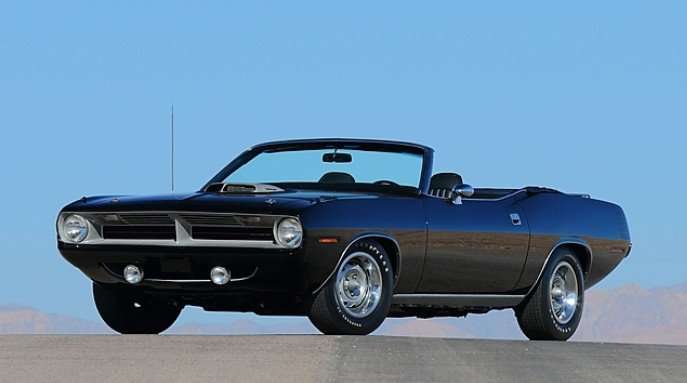 Because convertibles were less popular in the late 1960s and early 1970s, 1970 and 1971 'Cuda convertibles are extremely rare. This car was one of only 14 built for the 1970 model year, and one of only nine equipped with the Hemi A727 Torqueflite three-speed automatic transmission and dual-quad 426-HP Hemi V8 engine.
Fun fact: this car was John Herlitz's personal company lease when he was just 27 years old, and he is one of the main men responsible for this car's styling. From Brett Torino to Darrell Davis, the one-of-a-kind muscle car passed through several hands (the Chairman of Chrysler Finance). Cumins Restorations restored the fantastic piece of Mopar history to its natural beauty in 2002, and it was then sold in 2015 at Mecum Monterey for an impressive $2.25 million.
15. 1967 L88 CHEVROLET CORVETTE STINGRAY CONVERTIBLE – $3.2 MILLION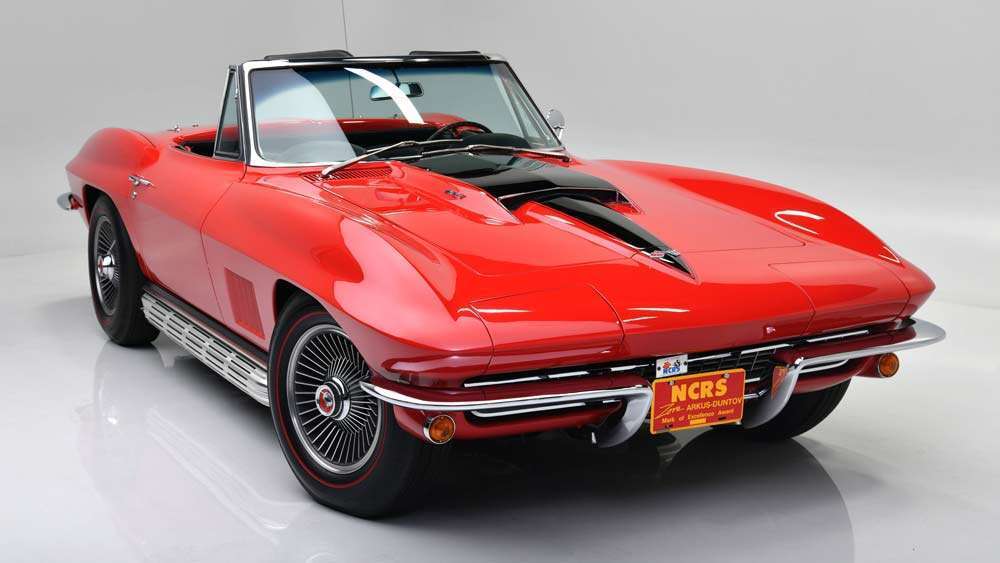 The Chevrolet Corvette is a well-known American muscle car and a favorite of many car enthusiasts. The car's iconic Stingray design and powerful performance have helped it maintain its value over the years, but few Corvettes have ever sold for as much as this 1967 L88.
That year, only 20 L88s were produced. Chevrolet kept the L88 trim level a secret, not advertising it to the general public or its dealers. The majority of those models were sold to race teams in secret, and with a 430-HP engine, it's easy to see why.
This convertible was modified and used as a drag racer until 1970 (it has the race slips to prove it), and it has since been restored to its original L88 specifications, but it still has all of its iconic features. It has the mighty "Rock Crusher" four-speed manual transmission and the black-on-red paint exterior has been meticulously restored. The fuel warning sticker is still attached to the center console.
14. 1971 HEMI 'CUDA CONVERTIBLE – $3.5 MILLION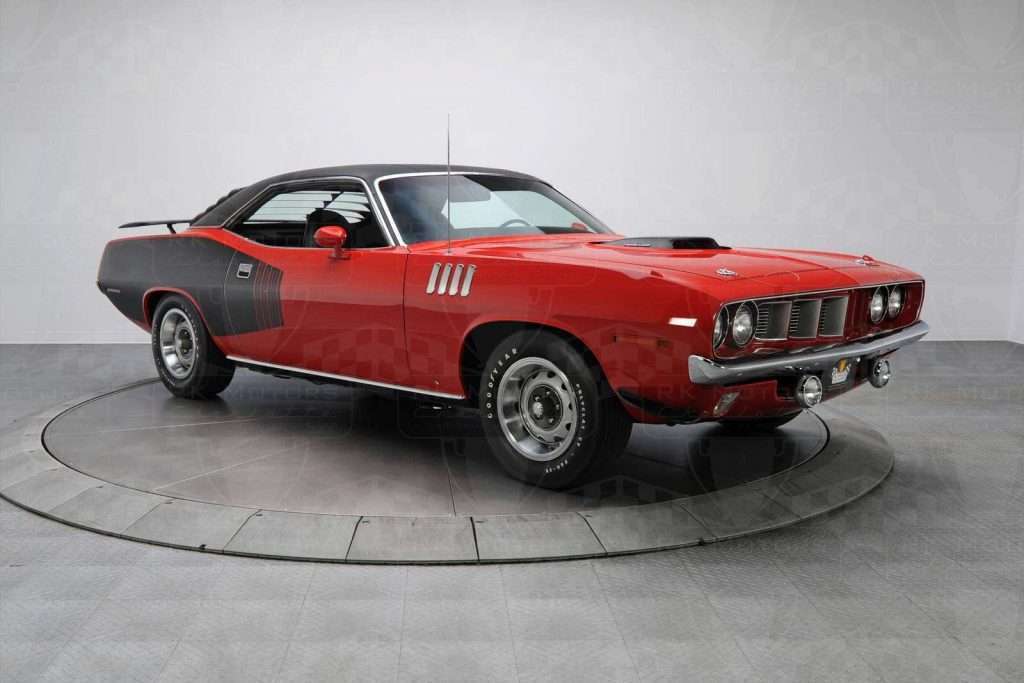 This 1971 convertible is particularly desirable because it is the only surviving convertible that retains its original matching-number parts. It looks strikingly similar to the $2.2 million '71 'Cuda Convertible. It still has the original Hemi-426 V8 engine, and it's the only Hemi 'Cuda with the original Hurst shifter and 4-speed manual transmission. Only 11 were made worldwide, and 1971 was also the year with the fewest Hemi convertibles ever made.
This 'Cuda has a 440ci Hemi and a six-barrel carburetor, as well as upgraded suspension and reinforcements, earning it the moniker "Holy Grail of Muscle Cars."
Russ Meyer, a well-known cartoonist from the Southwest, was the first known owner. Meyer sold it for $250,000 to an Oregon man, but it was later seized in connection with a drug raid and auctioned for $405,000. Julius Steuer later restored the car to its former glory, including the original B5 Bright Blue color scheme with blue paint, black top, and matching blue seats. It was sold for $3.5 million in 2014 at the Seattle Mecum auto auction, making it the most expensive Chrysler ever sold.
13. 1966 SHELBY COBRA 427 "SUPER SNAKE" – $5,115,000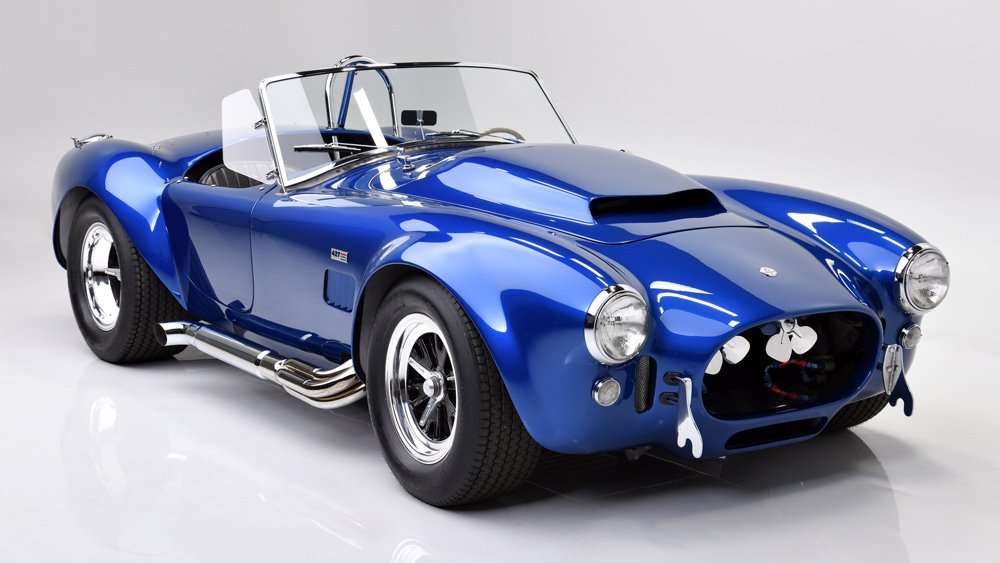 This CSX 3015 is the world's most valuable Cobra, as it is one of only two Super Snakes ever built and the only one still alive. Its twin supercharged 427 V8 produces nearly 1,000 horsepower. Carroll Shelby built this monster for himself in order to see how fast it could actually go.
This vehicle has undergone extensive inspections, including comparisons to other competition Cobras, and has been determined to be a full Competition Roadster, with its original body and aluminum "Super Snake" hood.
Steve Davis scraped away at two layers of paint to reveal the brilliant Guardsman Blue underneath. It still has its original 1965 Competition Girling CR and BR calipers on it. The car still has its original 427 Competition 377 rear end, as well as its original rear end oil cooler and pumps, and its original 1965 date-coded engine block, 5M17, December 17, 1965. It even has the factory-installed headers and chrome side pipes. Because this CSX 3015 is so "period original," it was decided to renew rather than restore it.
It's no surprise that this baby fetched $5.115 million at Barrett-Scottsdale Jackson's auction.
12. 1964 FORD GT40 PROTOTYPE – $7 MILLION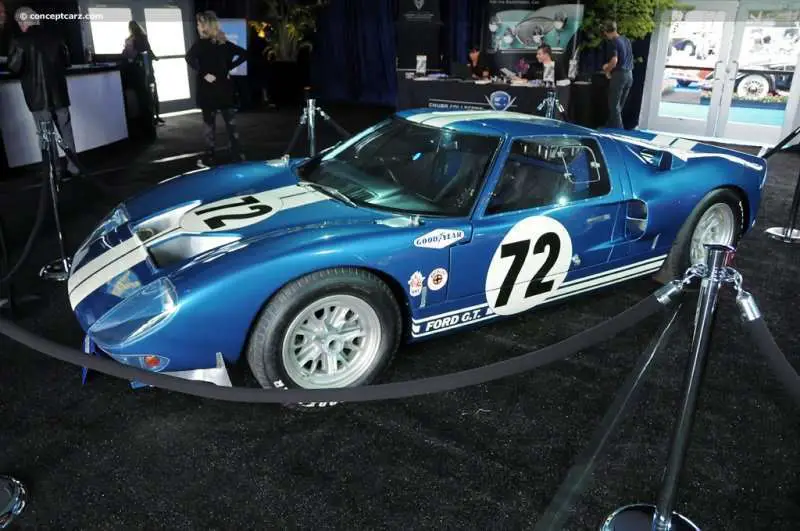 This GT40 was Henry Ford's first Le Mans entry, and it has been raced in-period at places like Le Mans, Sebring, Daytona, Nassau, and Monza by drivers such as Bruce McLaren, Bob Bondurant, Phil Hill, and Chris Amon. It's even claimed to be the first GT40 sent to Shelby American for development.
A lightweight steel monocoque chassis with a double A-arm suspension is the basis of the design. It has an all-aluminum 4.2L engine with a Colotti gearbox to handle the 350 horsepower.
This rare gem was displayed at the Detroit Auto Show for several years until it was restored in 2010 by Paul Lanzante and sold for $7 million at the Houston Mecum auction in 2014.
11. 1962 SHELBY COBRA CSX2000 – $13.75 MILLION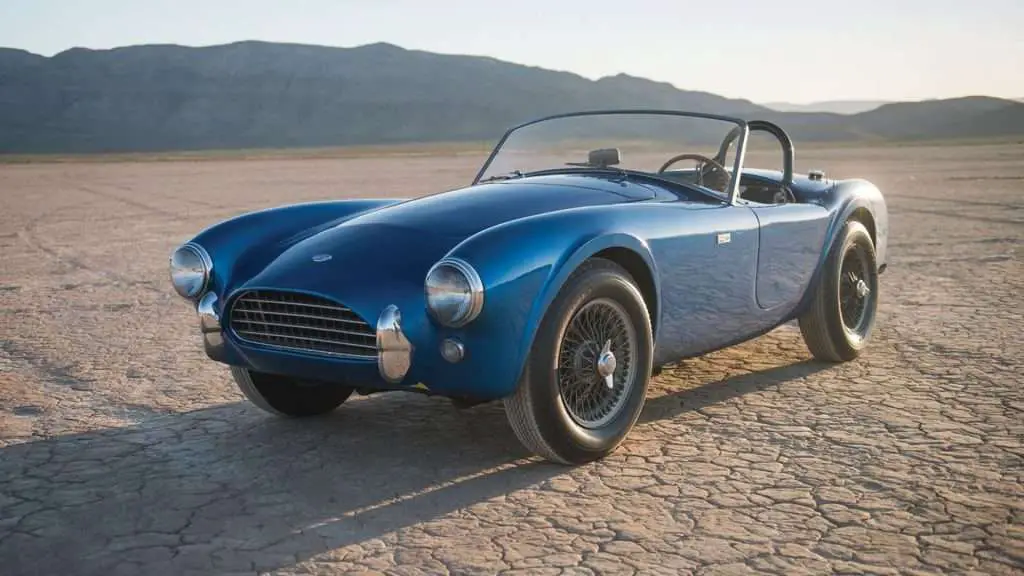 In the annals of American muscle car history, the Shelby Cobra has a long and illustrious history. Owning a vintage Shelby Cobra is a dream come true for many muscle car enthusiasts, thanks to its bold design and high-powered performance. Any original is going to be worth a lot of money, but the very first Cobra is way out of the price range. At a Monterrey, California auction, chassis number CSX2000 sold for a staggering $13.75 million (a final bid of $12.5 million plus auction fees).
This Cobra is unique in more ways than one, including the fact that it was the first to be assembled by Carroll Shelby and his team. It was painted several different colors during its first year of existence as it was transported from event to event to give the impression that production had begun. It hadn't happened, but the trick worked. It eventually turned the brilliant blue color you see today, and it's never been restored, which is impressive (which is very observable with dents and dings throughout the body and mismatched paint colors hiding in layers all over the chassis). Despite these flaws, it became the most expensive American automobile ever sold.
10. 1939 Alfa Romeo 8C 2900B Lungo Spider by Touring – $19.8 MILLION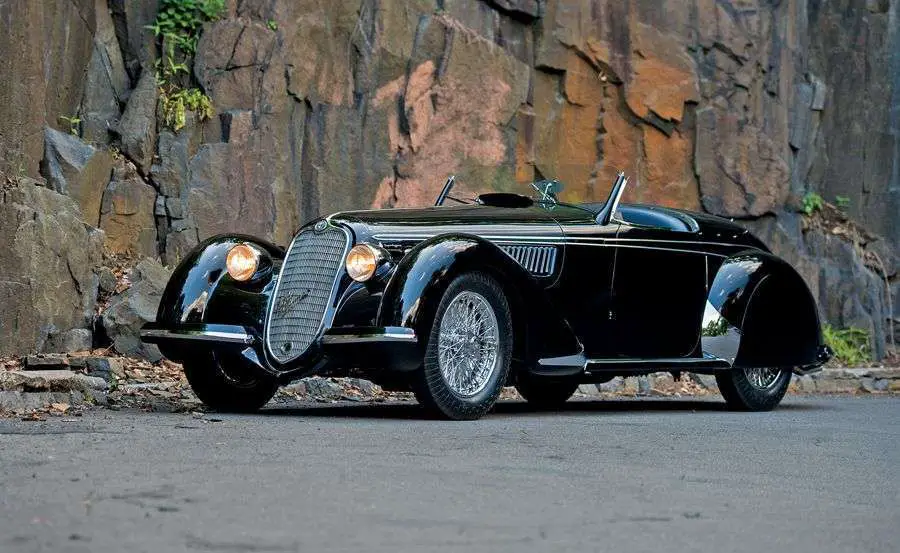 In 1939, Alfa Romeo and Touring produced a new version of the 8C. The Touring 8C 2900B Lungo Spider is a convertible version of the original 8C, with only 12 made. RM Sotheby's sold this 8C, chassis no. 412041, for $19.8 million in 2016, making it the most expensive pre-war car ever sold. The 8C is described as "the Italian equivalent of the Bugatti Atlantic" by Sotheby's.
9. 1994 McLaren F1 LM – $19.9 MILLION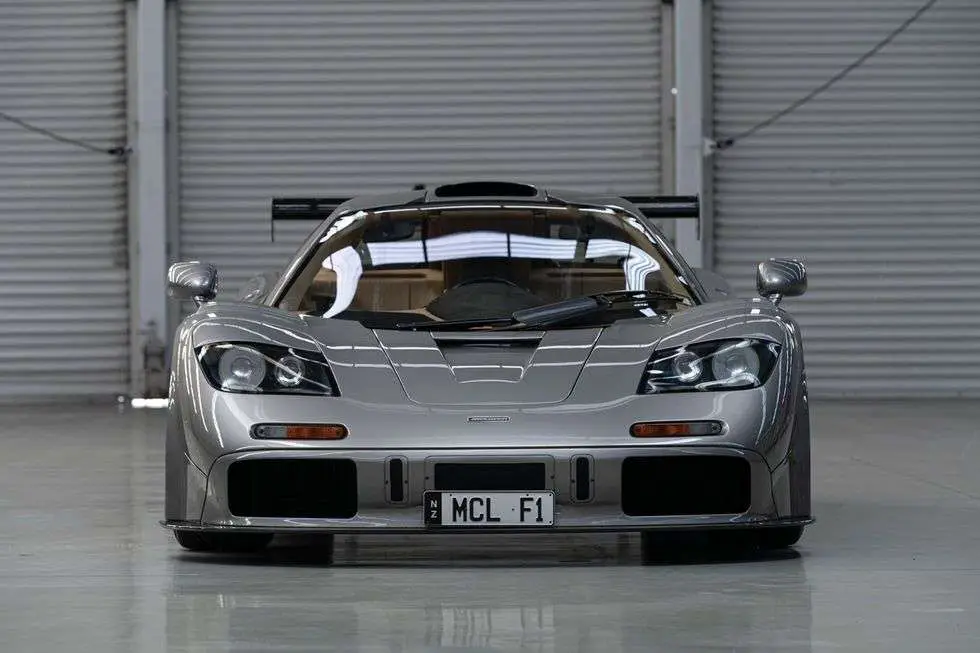 The majority of cars that sell for tens of millions of dollars are from the 1950s and 1960s. The McLaren F1 debuted in 1992 and is already worth a fortune. The F1 LM is McLaren's most expensive model, and it is named after the five F1 GTRs that competed at Le Mans in 1995 and finished first, third, fourth, fifth, and thirteenth. The F1 has a naturally aspirated 6.1-liter V12 engine that produces 618 horsepower. There were only six F1 LMs built. RM Sotheby's sold chassis number 018 for $19.9 million in 2019.
8. 1995 McLaren F1 – $20.5 MILLION
Just two weeks ago, a 1995 McLaren F1 was up for auction in Monterey. This one was painted in Creighton Brown and upholstered in Brazilian Brown. It was originally sold to a buyer in Japan, where it remained until 2012 with the original owner. The odometer on this model reads less than 390 kilometers, or around 250 miles, indicating that it was rarely driven. Gooding & Company sold chassis no. 029 for $20.5 million.
7. 1955 Jaguar D-Type – $21.7 MILLION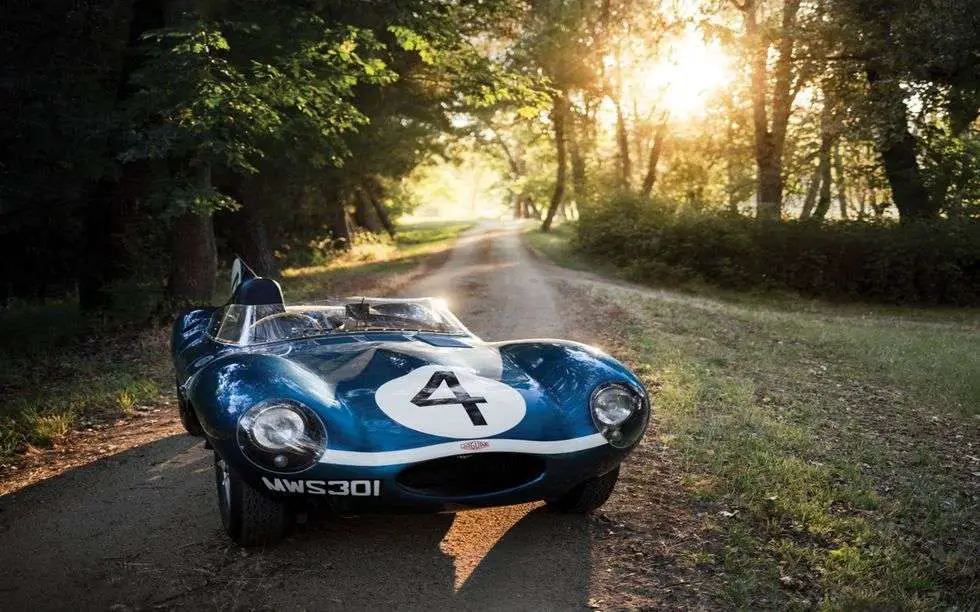 In 1956, the Jaguar D-Type won the 24 Hours of Le Mans, driven by the British racing team Ecurie Ecosse. The D-Type had a Scottish blue exterior and was powered by a 250 horsepower inline-six cylinder engine. This D-Type was owned by two private parties after Ecurie Ecosse's stewardship and had been kept in immaculate condition. RM Sotheby's auctioned this D-Type chassis no. XKD 501 in 2016 and it sold for $21.7 million.
6. 1935 Duesenberg SSJ – $22 MILLION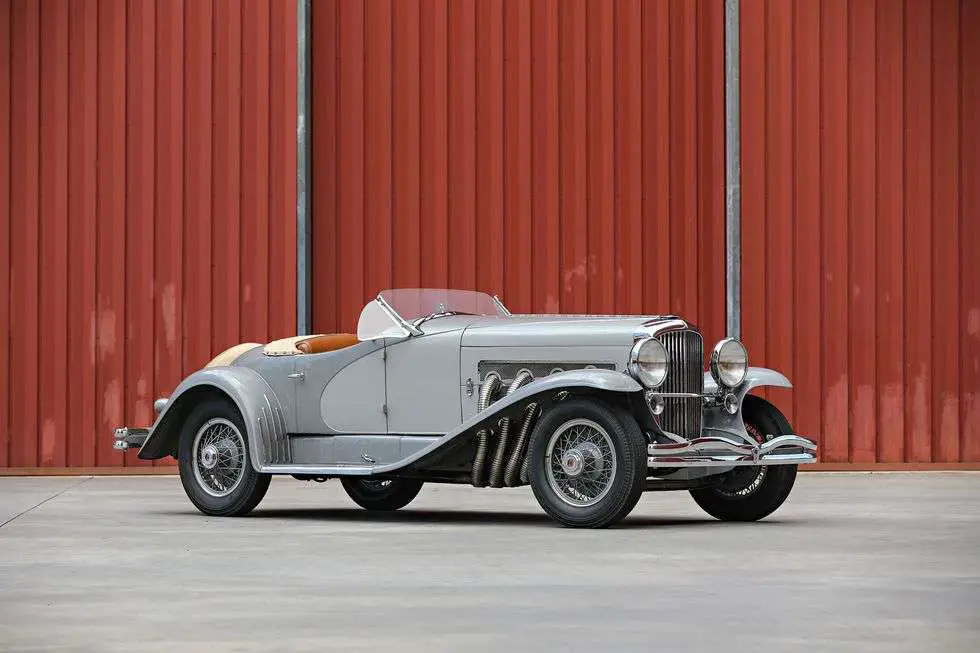 The Duesenberg SSJ, introduced in 1935, is a legendary automobile in the United States. The SSJ is powered by a 400-horsepower dual-supercharged inline-eight-cylinder engine. This SSJ is one of only two built, and it was originally delivered to three-time Academy Award winner and American movie star Gary Cooper. Since its delivery, the car has passed through two owners and was sold at auction by Gooding & Company in 2018. The SSJ with chassis number 2594 sold for $22 million, making it the most expensive American automobile ever sold.
5. 1956 Aston Martin DBR1 – $22.5 MILLION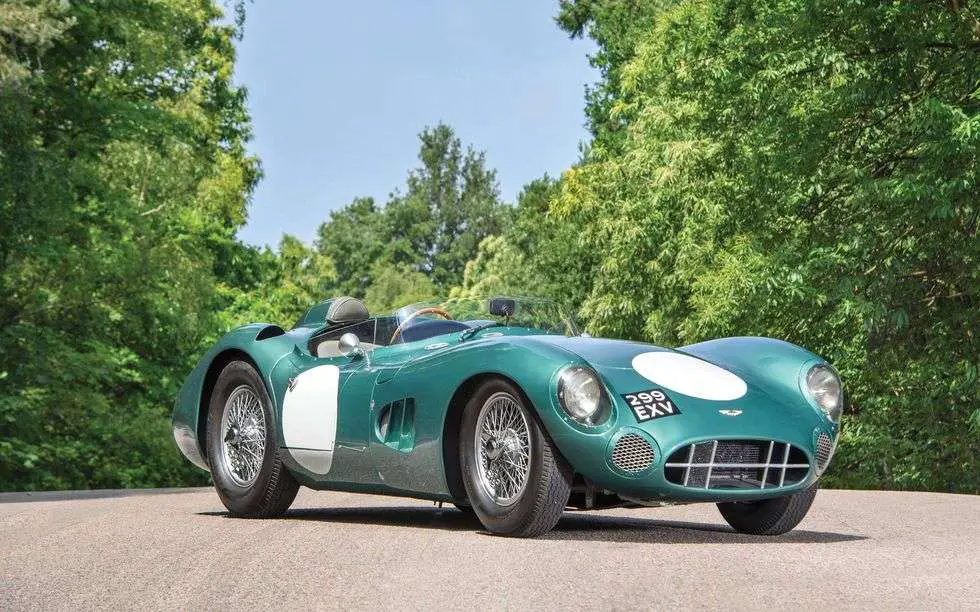 The Aston Martin DBR1 is the company's most successful race car, with victories at Le Mans in 1959 and the Nürburgring 1000 among its achievements. Sir Stirling Moss and Caroll Shelby are among the drivers of this car, which is the first DBR1 to be built and bears chassis number DBR1/1. In 2017, RM Sotheby's sold it for $22.5 million.
4. 1964 Ferrari 275 GTB/C Speciale by Scaglietti – $26.4 MILLION
In 1965, Ferrari built the 275 GTB to compete against the Ford GT40 and Shelby Cobra Daytona. Scaglietti's 275 GTB/C Speciale was a tuned version of the regular 275 with an additional 70 horsepower, bringing it to 320 horsepower. Scaglietti, an Italian coachbuilder, began working with Ferrari in the 1950s. Only three models of the 275 GTB/C Speciale they designed together were built, with chassis no. 06701 selling for $26.4 million at auction in 2014.
3. 1957 Ferrari 335 Sport Scaglietti – $26.4 MILLION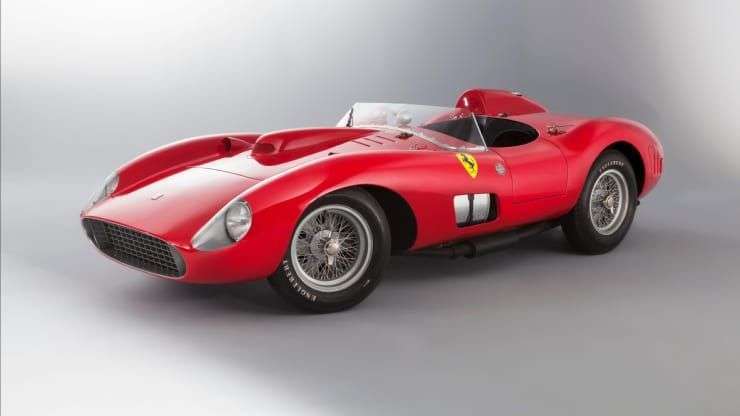 With its curving lines and bright Rosso Corsa paint, the 1957 Ferrari 335 Sport Scaglietti is one of the most beautiful Ferraris ever made. It is best known for winning the World Manufacturers Championship in 1957, but it also competed in numerous other events. This 335, chassis no. 0674, was one of four built and sold at auction for $35.7 million.
2. 1962 Ferrari 250 GTO Berlinetta – $38.1 MILLION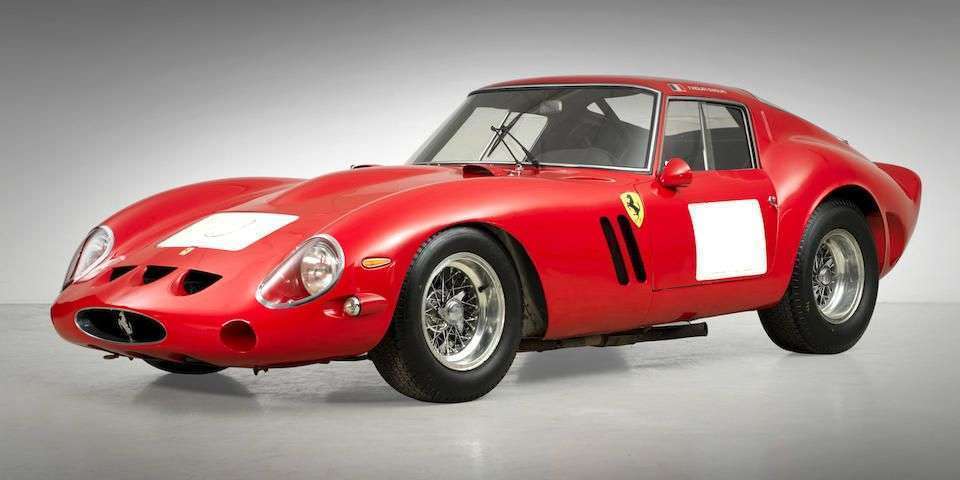 The 1962 Ferrari 250 GTO is one of the most expensive cars ever built. It won the FIA World GT Championship three times in a row. The V12 engine in the 250 GTO produces 296 horsepower and is mated to a five-speed manual transmission. Bonhams auctioned this 250 GTO, chassis no. 3851GT, for $38.1 million in 2014.
1. 1962 Ferrari 250 GTO by Scaglietti – $48.4 MILLION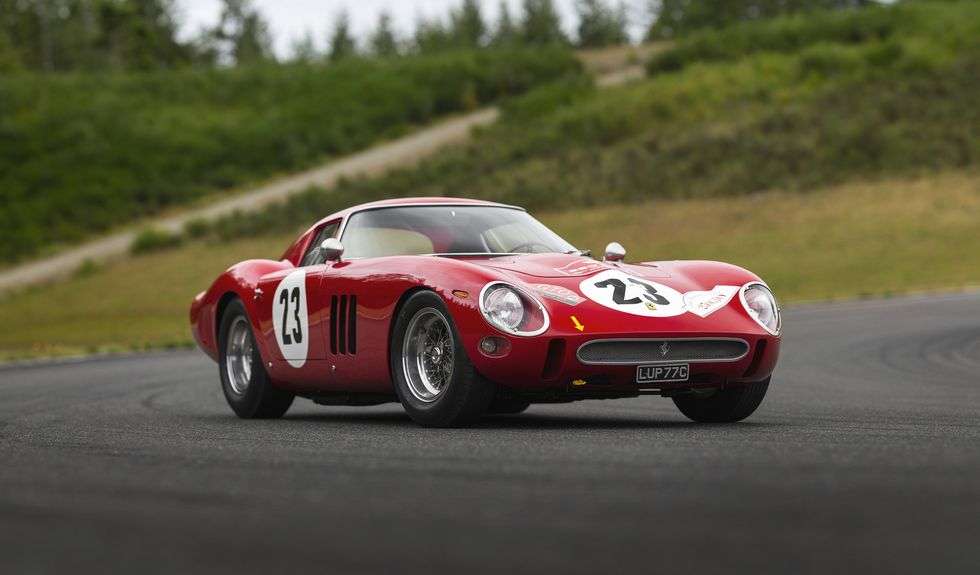 A 1962 Ferrari 250 GTO was originally priced at $18,000. The Ferrari 250 GTO by Scaglietti chassis no. 3413 GT set the record for the most expensive car sold at auction in 2018 when it sold for $48.4 million. It was the third of a total of 36 GTOs built. "The world's most important, desirable, and legendary motor car," according to RM Sotheby's. Another 250 GTO, chassis no. 4135GT, was sold privately for a record price of around $70 million to David McNeil, the founder of WeatherTech.
Source :
Read More >>>
Travel in Greece – 14 Unique and awesome things to do in Greece – 2022
13 Interesting San Francisco Facts You Probably Did Not Know
Best places to travel with family: Add these best vacation spots in to the bucket list