Looking for a place to get away from the scorching summer? Well, How about planning a getaway to the winter wonderland : Alaska. The supposedly remote place is actually bustling with activities. From rock climbing to exploring restaurants, Alaska offers a wide range of activities to entertain everybody. We have made a list of things to do in Alaska for your convenience so that you can enjoy it completely. 
Located at the northwest extremity of North America, Alaska is an U.S state. Alaska shares its holistic boundaries with British Columbia, Canada and the Bering Strait. It is the largest state by area and third least populous state in America. As for its colonial history, Alaska was once a part of the Russian empire subsequently named as Russian America however due to expenses and logistic difficulties, Russia sold the state to the U.S in 1867 for US $7.2 millions. Thus, Alaska became the 49th state of the United States.  
This frozen paradise encompasses beauty beyond its harsh winters. Discover and explore things to do in Alaska this summer vacation with your family. Watch out for some of the cheap flight tickets with Alaska Airlines.  
---
Things To Do in Alaska
---
Alaska isn't just a summer destination only, it is a winter spot too just a bit harsh but glorious. You can indulge with adventure sports like skiing, paragliding and ice skating on open rivers. Alaska harbours a unique ecosystem where you can witness some of the most rare animals like Yaks, Mooses and Polar Bears. Book your flights with Alaska Airlines and commence your journey to winter paradise. 
Alaska's Capital: Juneau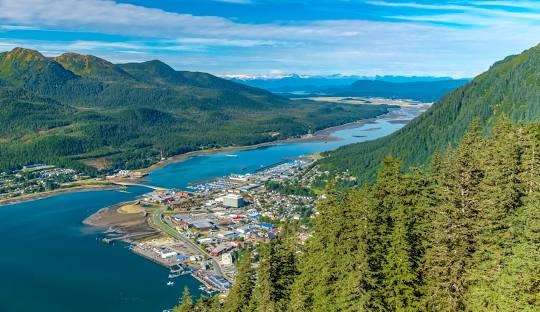 Do you know you can only reach Juneau by aeroplane or boat? That's right, Alaska's capital Juneau does not have roads, however, you can still find plenty of things to do in Juneau, Alaska. This small downtown is located between the Mount Robert, Mount Juneau and Gastineau channel. Some of the structures in the town can be dated back to the 1900s and Juneau Gold Mining Days.
If you stroll down the narrow street, you can find some amazing restaurants and bars to entertain your appetite. After exploring the downtown area, you can head out to watch some whale-watching from the open water. You can reach out to many tours available, some of them guarantee sightings of humpback whales, orcas, sea lions or black bears. So watch out to see one of the biggest mammals alive. 
Denali National Park and Reserve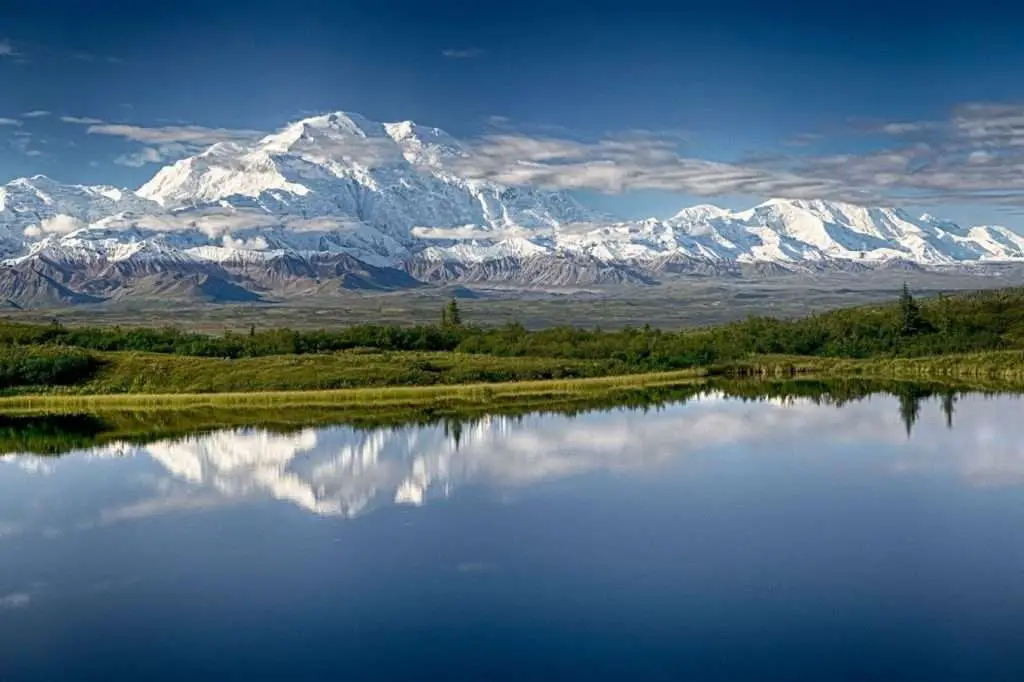 One of the best things to do in Alaska is to explore Denali National Park which is home to more than 6 million acres of natural vegetation. There are an estimated 37 species of mammals and 130 bird species in Denali. The most famous mammals in the area are the 'Big Five' : Caribou, Moose, Wolves, Dall Sheep, and Grizzly bears. For the most adventurous trip, you can venture out into the wilderness and experience the true Alaska.
However, visitors of Denali National Park are only allowed to drive their private car up to 15 miles inside the park or maybe more depending on the weather. So make sure to get a clearance from the authorities before you start the expedition. 
Go Sledding with Huskies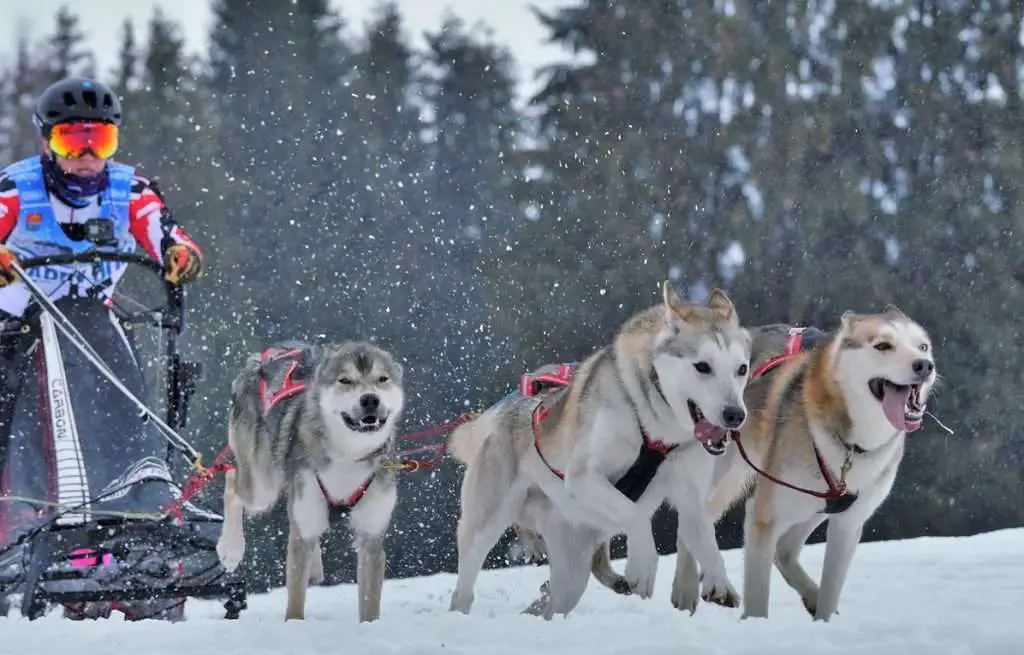 One of the most fun things to do in Alaska is to try sledding with a bunch of dogs. Just outside the premises of Denali  National Park, Husky Homestead is owned and operated by Jeff King who has travelled 150,000 on a sled with his huskies for the past 35 years.
This Husky Homestead will give you the glimpse of a rural Alaska lifestyle that is filled with hardship and harsh coldness. You should be prepared to be struck by the cuteness of the champion dogs and puppies in training.  If you want to try sledding like a pro, you can partake in 8 days training with the dogs under professional supervision. 
Hubbard Glacier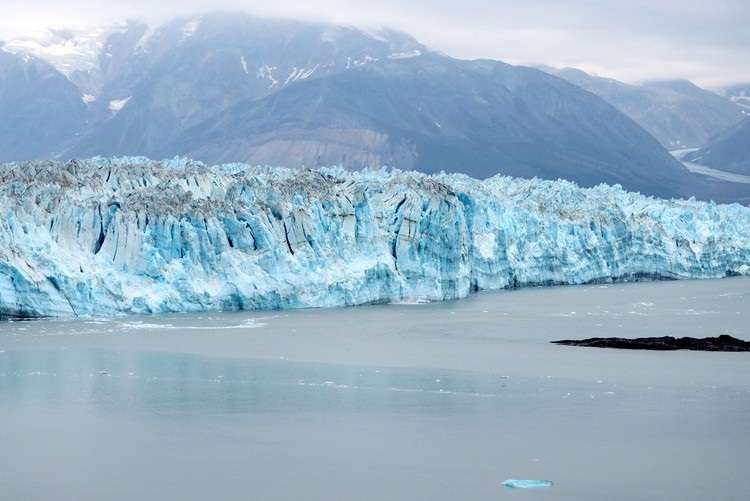 Among the best things to do in Alaska is to view Glaciers and icebergs.  Have you ever seen icebergs as tall as 10 storey buildings? Know you can, located in Wrangell Street, Ellis National Park and Preserve, the Hubbard Glacier that is more than seven miles long.
The absolute stunning mass of ice is such a fascinating sight. Amidst the bone chilling weather, you are watching these terrifying yet beautiful abstract natural art. The white snow and turquoise ice with clear blue sky in backdrop is truly a charming sight to behold. Wear warmest clothes and safety gears as water does get choppy there sometimes. 
Anchorage Market 
Anchorage Market is a mixture of 'flea market' and 'farmer's market'. Shopping through this market is among the things to do in Anchorage, Alaska. Once you visit, you may find everythings from jewellery to vegetables to handicrafts. The Anchorage market is an essential part of the city and yet the most vibrant part of it too. 
Kenai Peninsula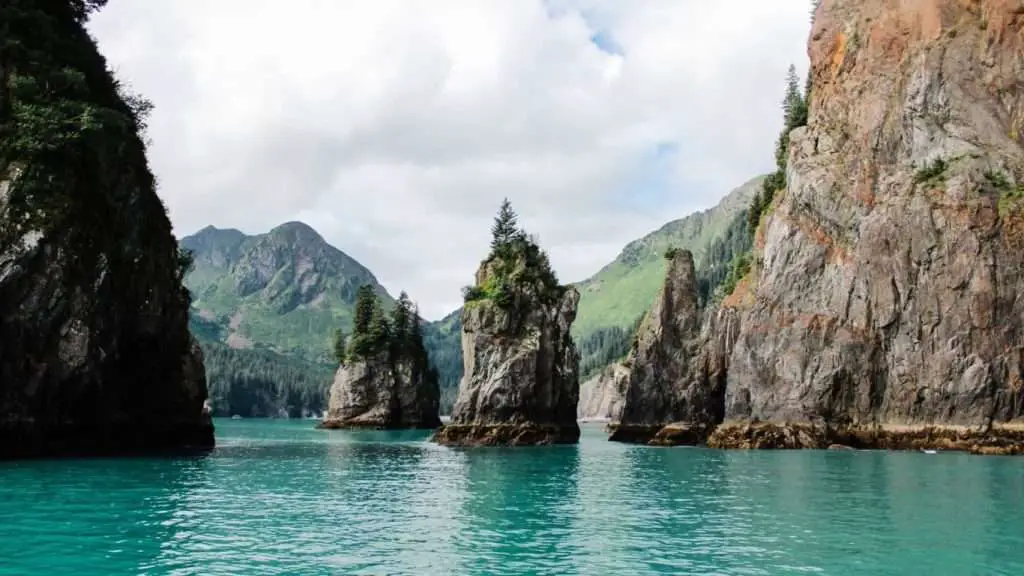 Kenai Peninsula extends 150 miles southwest from the Chugach Mountains. South of Anchorage. The peninsula, also known as  Alaska's Playground, includes 14 cities such as Kenai,Homer, Seward. If you are visiting any of the cities in the peninsula, then try some of the activities like hiking, kayaking.
You can also go whale watching and look for other marine life at Kenai Fjords National Park. If you want to try flightseeing, dog-sledding, and more then Anchor Point is the spot. Exploring fun things to do in Alaska includes fishing. Kayaking and hiking. 
Golden Heart of Alaska : Fairbanks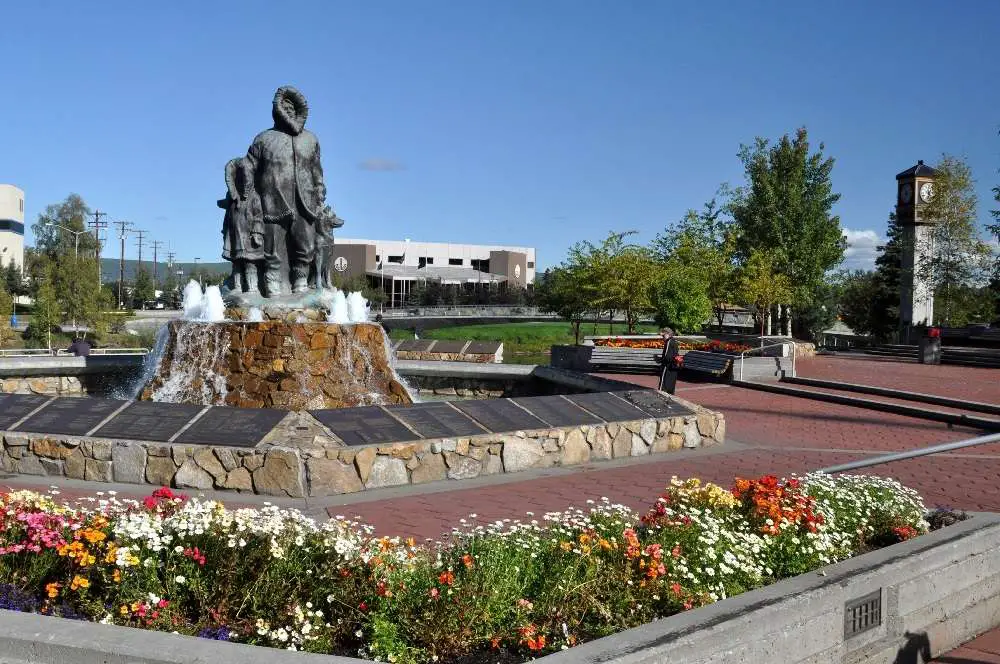 Fairbanks is among the best places in Alaska to watch stunning northern nights. If you are waiting eagerly to spot an Aurora Borealis then visit Fairbanks. However, this town is not just about northern lights, it is located in Alaska's interior side. The town serves as a perfect base camp to explore Arctic Circle and Denali National Park.
When it's Midnight sun season (Mid- April to Mid – August) brings you the opportunity to explore round- the –clock activities such as hiking, sunning, mountaineering, and golfing too. Fairbank is also a hub for winter sports like skiing, snowshoeing, ice hockey etc. Exploring such activities are among the best things to do in Fairbank, Alaska. 
Awestrucking Northern Lights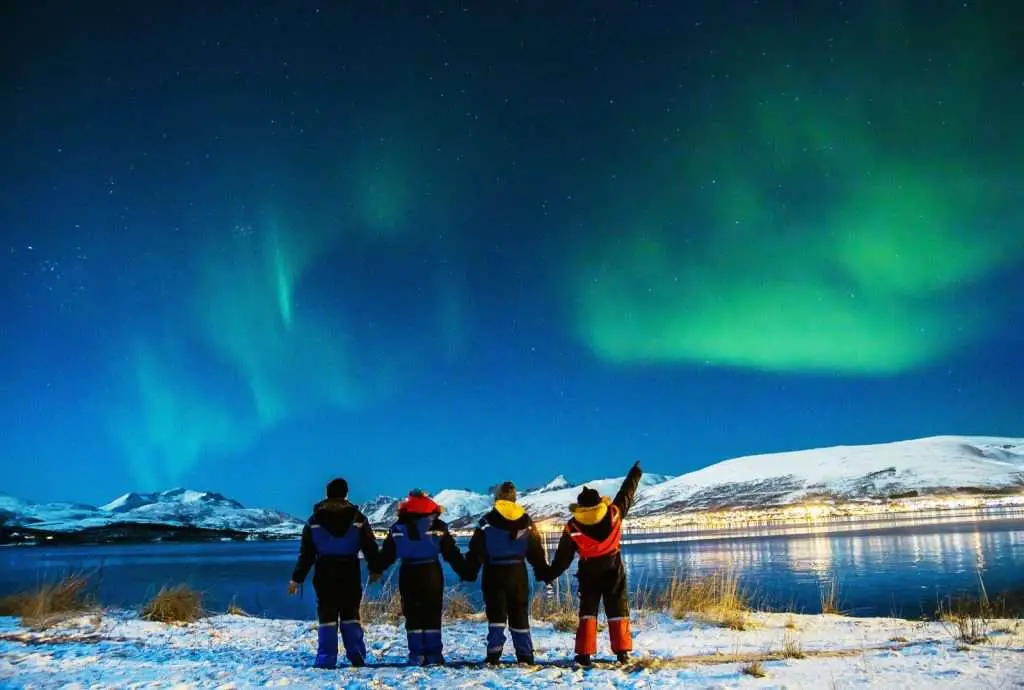 Alaska is regarded as one of the best places to witness the occurrence of Northern Lights. The occurrence of Aurora Borealis is a natural phenomenon when Sun's radiation gets in contact with Earth's magnetic field. That magnetic field repels the solar radiation from the poles. That's why usually we see northern lights at poles only. To witness aurora borealis, come between the months of August and April.
For top notch lounging, you can go to Borealism Basecamp which is approximately 30 miles away from Fairbank town. To enhance your experience you can rent a glass domed igloo and watch the stunning formation. This is among the best things to do in Alaska, so don't miss out on the opportunity. 
Visit the unique Aurora Ice Museum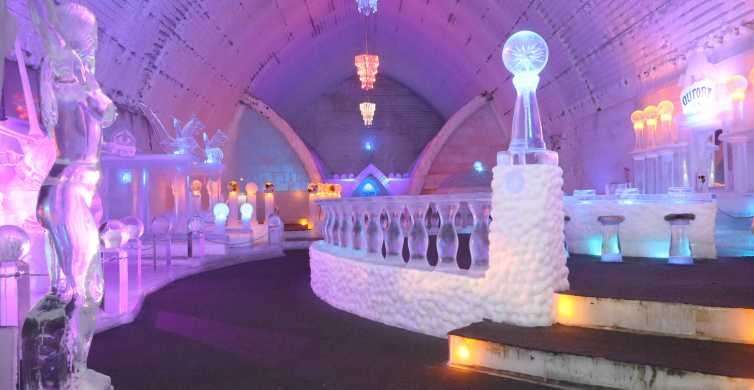 If you want a one-of-a-kind experience then visit the Aurora Ice Museum. Entirely made from ice, this structure is an architectural marvel. Since it is carved from ice and snow, the temperature is kept perpetually at 25°F. 
The architecture is not just the end of the museum, there are ice sculptures and colour-changing lights to give the visitors the Aurora Borealis feel. You can visit this place all year round, so whenever you are in Alaska dont forget this colourful and cold wonder. This is one of the top things to do in Alaska, so add this place into your list too. 
Alaska Wildlife Conservation Reserve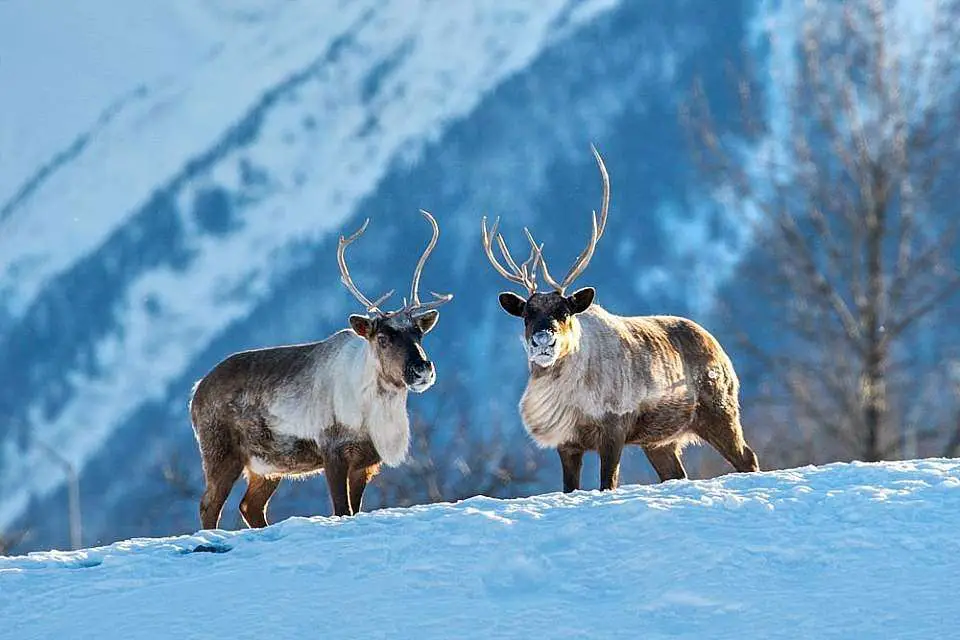 If you are looking to witness the animals in their own habitat in Alaska then you should visit Alaska Wildlife Conservation Reserve where animals are rescued and nurtured and then released. Situated in more than 200 acres of land, this reserve is home to Black and brown bears, Moose, caribou, coyotes, musk ox and wolves along with other Alaska animals.
For those who like to have close encounters with wild animals, can book a bear and moose encounter (guided tour), to have a closer look at these magnificent creatures. 
Upon visiting Alaska, you should try the best things to do in Alaska.
---
What's the Closure 
---
Alaska, the land of winter wonderland,is always there to amaze you. This wonderland is proof that life can strive anywhere, even in the harshest conditions. Having said that, Alaska has a colonial past that adds to its diversity that can be seen in the demographic population of the land.
Apart from being gravely cold, Alaska is a paradise that nurtures a lush ecosystem. So, don't forget to visit Alaska and cross the list of things to do in Alaska simultaneously. Remember: Dress warmly to avoid frostbite and enjoy to the fullest.
---
All the image credit goes to respective authorities. DM for removal please.