Renowned Hollywood actor Van Damme's daughter Bianca Van Varenberg was born in 1990 (also known as Bianca Bree and Bianca Brigitte VanDamme) portrayed Kassie Robideaux in The Shepherd: Border Patrol, Anna Flint in Assassination Games, Amalia in Six Bullets, Carrie in U.F.O. and Ashley in Welcome to the Jungle.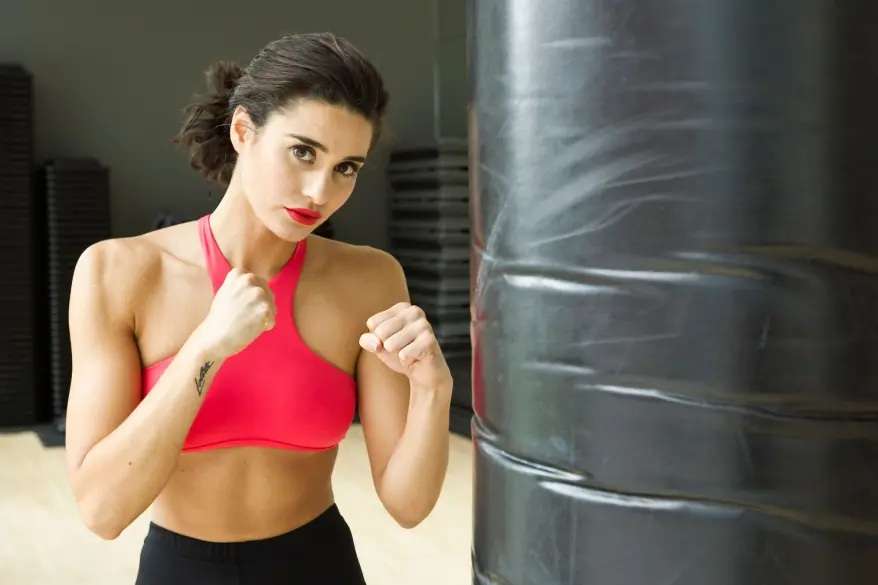 Bianca Bree grew up in the film industry watching her father, martial artist/actor Jean-Claude Van Damme perform on sets all over the world and is extremely athletic due to her mother, ex-bodybuilder and fitness competitor Gladys Portugues.
Bianca graduated high school at the age of 16, she then went to John Casablanca's in Vancouver to study acting. When she got offered a scholarship, she made the quick decision to assist her father around the world from film sets to business trips. Knowing she had an advantage, Bianca was very adamant when it came to educating herself about the film industry.
---
Olympic dream
---
Having two very athletic parents, Bianca was thrown into sports at a young age such as karate, kick-boxing, boxing, ballet and figure skating. After repetitively watching the Olympics on television, she realized that going to the Olympics was a dream of hers. The cattiness of figure skating made Bianca dislike the sport, many times she was close to quitting but the love she had for the ice kept her sane.
Fortunately she came across short track speed skating and that's when she decided her goal was the 2010 winter Olympics. Within the year of 2002, Bianca trained like an animal, she was entered in many competitions winning all but two. She was also given many awards including one of the hardest awards to receive, "Most improved". Her motivation was manic until she was told by her parents that they were moving to Vancouver, Canada.
Bianca fell into a depression causing a back injury from a crash during her last race, placing first. Bianca continued skating with the Canadian Olympic team until she couldn't handle the pain from her injury, causing her to make the choice she never thought she would consider.
---
Bianca's film career
---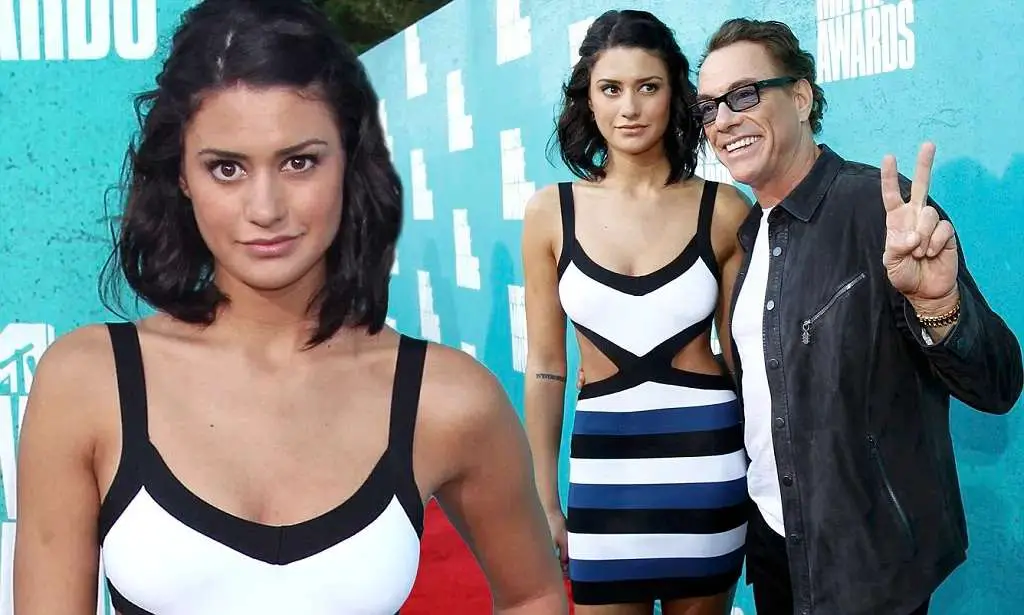 Bianca started acting —and eventually, doing martial arts — alongside her dad, in 2008's "The Shepherd: Border Patrol." Though she enjoyed the experience, she didn't take it too seriously. Admits Bianca: "I didn't like what I saw on-screen when I watched my first film. I realized that if this was what I was going to do, I needed to do it right."
So she buckled down, determined to work harder the next time Dad gave her a break. She's since co-starred in six of Jean-Claude's films and even co-produced a couple of them. At first, she was credited as Bianca Van Varenberg — her dad's given surname — and then as Bianca Bree (a shortened version of her middle name, Brigitte). Even as she acted alongside Jean-Claude, she felt compelled to distance herself.
In 2010 she appeared in Full Love (2010) as Bianca Banks, which was written, directed, produced and starred by her father, Jean-Claude Van Damme. In 2010 she played the role of Anna Flint in Assassination Games (2011).
Bianca moved back to California and started speed skating again. But in 2011 a British TV network, ITV, approached Bianca's family to do a documented reality show titled; Jean Claude Van Damme: Behind Closed Doors (2011). After the TV show was released, Bianca got an email from director Dominic Burns offering her the part of Carrie, lead role of his film Alien Uprising (2012).
Being her first genuine offer, Bianca took the chance and went to the UK to start shooting, given the opportunity to do her own stunts and gained a great relationship with Dominic Burns, as well as being in his next upcoming projects. When Alien Uprising (2012) wrapped, Bianca was sent straight to Romania to play the role of Amalia in 6 Bullets (2012). After shooting two back to back films, Bianca made the smart decision to take her acting career more serious. The next year of 2012, Bianca played the role of Ashley in the film Welcome to the Jungle (2013).
---
Support from parents
---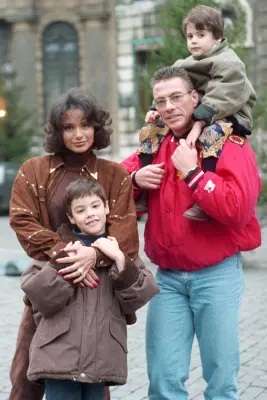 Jean-Claude burned his way into pop-culture consciousness in martial-arts action movies like "Bloodsport," "Kickboxer" and "Street Fighter," providing a comfortable life for Bianca and her brother Kristopher, now 28.
"My parents let us do our own thing. When I was young, my mom pushed me into martial arts for self-discipline. I was 7 and like, 'I can't stand it,' " Bianca recalls. "I stuck with ballet and [ice] skating."
Eventually, the family moved from Los Angeles to Vancouver, British Columbia. "As a teenager," says Bianca, "I was so focused on speed skating, I wanted to be in the Olympics."
An injury forced her to reconsider her options. "I was stuck for a while," she admits. "My whole life was skating. Then all of a sudden, I needed to find something new."
"I always have people coming up and telling me how much they love my dad. It's nice to hear, but it's like…what does that have to do with me?" Adding to the complications is the baggage that comes from growing up with her last name regularly making headlines — and not all of them good.
Just like Jean Claude, she can do crazy flying kicks and spins and even a balancing split that mimics his infamous 2013 Volvo commercial.
---
Bianca Bree Training Kick Hija (Video)
---
---
One big sign that things are better between the two Van Dammes?
---
Bianca's now using her dad's stage name professionally, even as she's signed on to make some films without him. And now that she's finally embraced the family business of martial arts, daughter and father bond through competitiveness.
"I'll agree to meet up with him and then I'll be like, 'Ugh, why am I here?' I'm a perfectionist, and so is he, so he'll always give me little critiques on my form," she says. "He'll be all like, 'Look how high my kick is!' And I'm like, 'Dad, you can't be serious — I'm obviously better than you!' "
---
Bianca Brigitte Van Damme Photo Gallery
---
---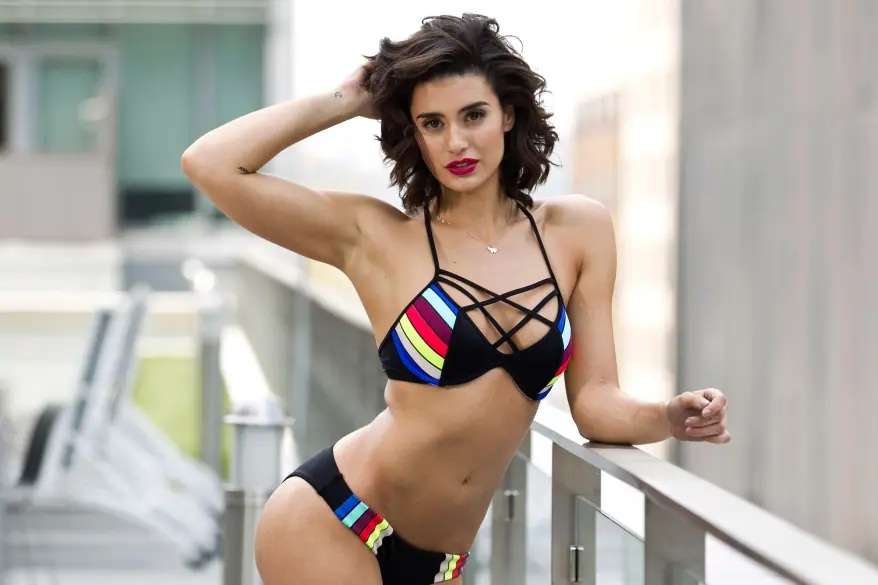 ---
---
---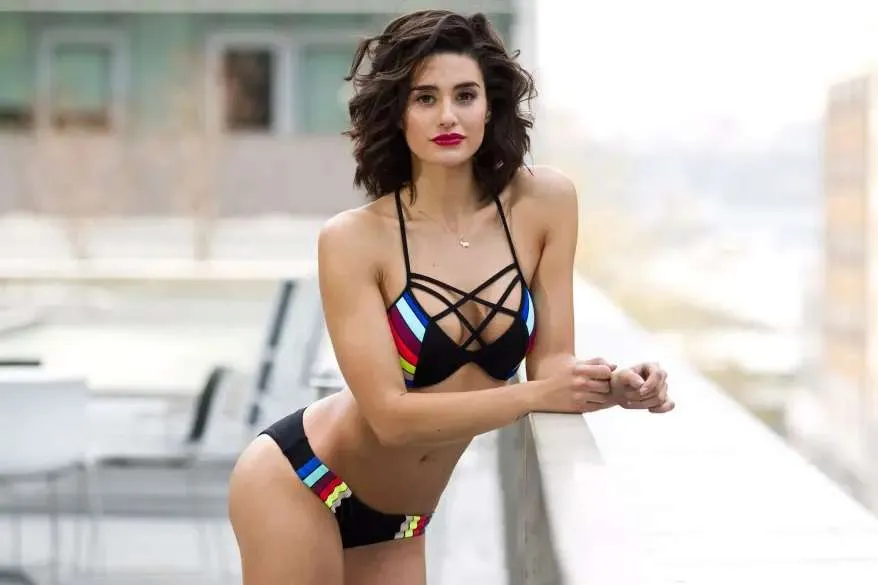 ---
Credit: Imdb, NY Post | All the information & photo credit goes to respective authorities. DM for removal please.
---
Related: Arnold Schwarzenegger's family was surprised by his two sons, Joseph and Patrick