"I wanted to shoot him in the face, but I only got him in the back. I hope he's dead," the judge quoted Mrs. Bachmeier as saying.
---
In order to shoot Klaus Grabowski, who had abused and strangled his 7-year-old daughter, Marianne Bachmeier slipped a revolver into the courtroom. The murderer of her daughter was already dead on the way to the hospital when she pointed a revolver at his back and fired eight times.
Even after 40 years, the event is still called "the most dramatic case of vigilante punishment in German post-war history."
Family Background of Marianne.
Marianne Bachmeier was raised in Sarstedt, where her parents had relocated after leaving East Prussia. Her father had been a Waffen-SS soldier. Her mother got remarried after her parents had divorced.
Formerly referred to as Germany's "Revenge Mother," Marianne Bachmeier gave birth to her first child at the age of 16. At the age of 18, she had another child with her ex-boyfriend. She was raped just before giving birth to her second daughter. Soon after their birth, both of these kids were given up for adoption. Her third child, Anna, was born in 1973. She was Anna's sole caregiver. Anna was born, and Marianne Bachmeier underwent sterilization.
What happened to Anna, the daughter of Marianne Bachmeier?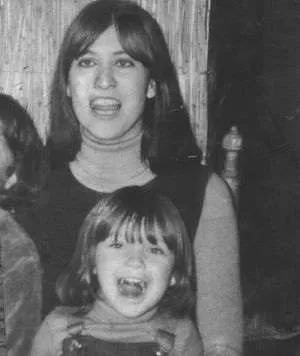 A "happy, open-minded child" is how one person has described Anna.
Anna Bachmeier skipped school on May 5 in order to retaliate against her mother. Klaus Grabowski, a 35-year-old butcher, kidnapped Anna when she attempted to visit a friend who was her own age. He is said to have strangled Anna with a pair of tights after holding her for a number of hours at home. The prosecutor claims that he bound the girl tightly, placed her in a box, and buried it in a shallow grave on the canal side.
Klaus Grabowski was a sexual offender who had previously spent time in prison for abusing two girls. He had hormone therapy two years after being castrated in 1976 while he was being held captive. Grabowski said that he had no intention of abusing Anna sexually after being apprehended. He said that the girl wanted to say he touched her in an inappropriate way so she could get money from him.
The same evening that his fiancée called the police, Klaus was captured. He acknowledged killing Anna but denied abusing her sexually. He said that the girl was trying to get money from him by saying that he had touched her inappropriately to her mother.
His account of the events infuriated Marianne, who retaliated a year later in the courtroom as Klaus Grabowski was getting ready to go on trial.
Marianne Bachmeier's retaliation: "I did it for you, Anna."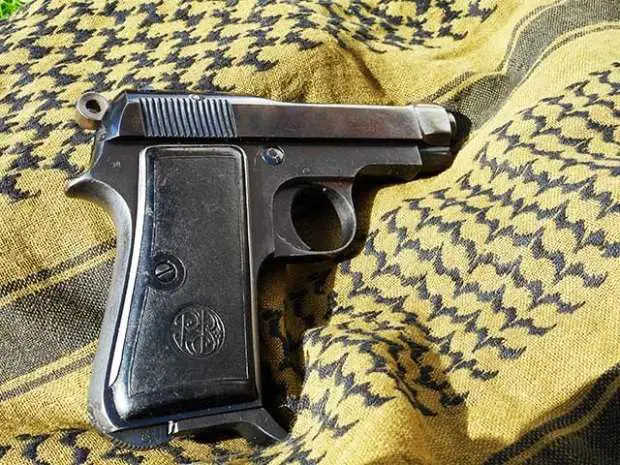 Marianne found the murderer's trial to be challenging. According to Klaus's defense attorney, the hormone therapy he underwent years after his voluntary castration generated a hormonal imbalance that led to Klaus's behavior.
On March 6, 1981, the third day of the trial, Marianne Bachmeier snuck a.22-caliber Beretta M1934 pistol into the Lübeck District Court. Klaus Grabowski, 35, was hit by seven of the eight bullets she fired while aiming the pistol towards his back. Grabowski passed out en route to the hospital.
In Germany at the time, sex offenders were neutered to reduce recidivism, but Kalus Grabowski was not one of them.
After getting her revenge, Marianne Bachmeier was promptly charged with murder. When requested to provide a sample of her handwriting during her trial, she wrote, "I did it for you, Anna."
The Trial and Retaliation of Marianne Bachmeier
His assertion that his daughter was extorting him infuriated Marianne. During Klaus Grabowski's trial, she admitted to bringing a loaded gun into the courtroom, but she claimed she didn't intend to use it against him until she found out he was going to disparage her late daughter in court. She insisted that she had seen visions of Anna and that she had shot Kalus in the back "as if in a dream."
On November 2, 1982, Marianne Bachmeier was charged with murder. After looking at the evidence, the prosecution changed the charge from murder to manslaughter, and Marianne got eight years in prison.
Marianne was praised for her relentless acts of vigilance, but once she was found guilty, she found herself at the center of a public uproar, and her trial attracted attention from all over the world due to her desire to exact revenge on the murderer of her daughter.
People who believed Marianne did nothing wrong after killing her daughter's killer and those who believed she shouldn't have done it were on opposite sides of the Marianne trial. Although she received a lot of support, other people said she shouldn't have.
Marianne Bachmeier's life after prison
She got hitched the same year she was let out of jail, and in 1988 she and her husband relocated to Nigeria. He worked as a teacher at a German school, while she and her spouse resided in a German camp. She moved to Sicily following the divorce in 1990. She received a cancer diagnosis there and later moved back to Germany.
13 years after carrying out her act of retribution, she admitted it to German radio in 1994, saying, "I think it's a very big difference if I kill a little girl, because I'm afraid that I then have to go to prison for my life. And then also the 'how', so that I stand behind the girl and, strangle her which is taken literally from from his statement: 'I heard something come out of her nose, I was fixated, then I could not stand the sight of her body any longer '. "
She said on the talk show Fliege a year later that she had shot her daughter's killer to protect the law and stop him from lying about her daughter.
Marianne Bachmeier, 46, passed away from pancreatic cancer in a hospital in Lübeck. She requested that the NDR reporter record her final weeks of her life before she passed away. She was buried next to her daughter Anna after passing away on September 17, 1996.
---
Source: Wikipedia | All the information & photo credit goes to respective authorities. DM for removal please.
---
Read More >>> James Bulger Killers, 10 Years Old Robert Thompson and Jon Venables