Igor Loskutow, an Estonian artist, is an award-winning maestro of chainsaw art. He is a member of the Husqvarna chainsaw sculpture team, which travels throughout Europe to demonstrate their cutting abilities.
This incredible chainsaw artist creates fantastical sculptures with the heavy-duty tool. This magnificent dragon seat, one of Luskutow's most recent works, is a masterwork of the art form. Chainsaws are more difficult to operate and manage than chisels, knives, and gouges (not to mention more dangerous too).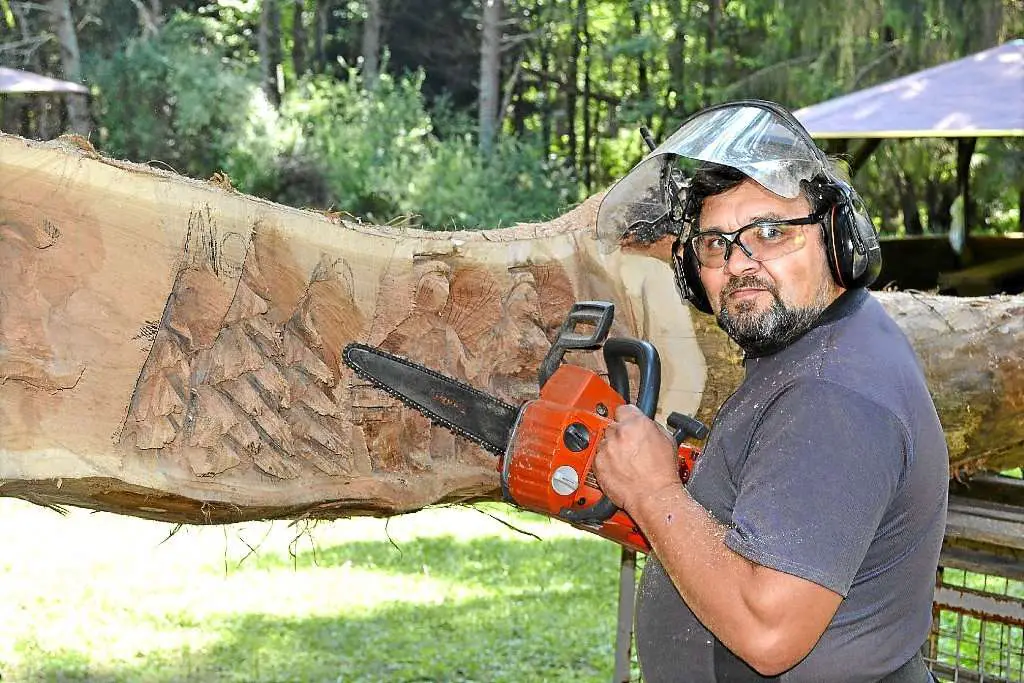 One Reddit user said, "Sh*t looks straight out of Skyrim," and another said, "Targaryen-approved," which is a clear reference to Game of Thrones.Check it out for yourself below, and let us know if you'd go all-in for this extraterrestrial innovation on your front lawn.
Igor is on the Husqvarna chainsaw sculpture team, which shows off their cutting skills and promotes the company.The team's amazing wood sculptures are intended to promote the use of chainsaws in the arts.
A chainsaw is no longer only used to cut down trees for construction purposes. But it can also be used for arts and crafts. Igor's dragon bench is unquestionably the most impressive of the team's works on display. Through his work, the artist's extraordinary imagination and expertise are evident.
The sculpture is not just a bench because it has wings that look real, a complicated face, and well-defined tails.That is an exquisite work of art. These images from behind the scenes demonstrate how the master carver uses a chainsaw to create a dragon bench.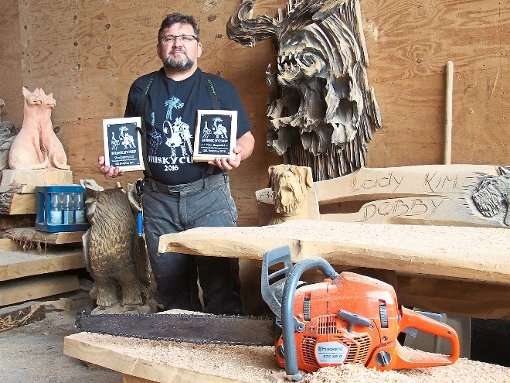 Igor carves wooden sculptures, such as this magnificent dragon bench, with a chainsaw. Igor crafted this magnificent dragon bench for a nearby butcher shop.But this is not his first dragon-themed bench.
In 2017, he produced a red-headed dragon-shaped bench using the same chainsaw technique. Unbelievably, the reddish color of the wood gave the dragon's head a blazing hue. It appears that the dragon will breathe fire at any minute. Currently, Igor's creation is rapidly gaining popularity.
But he has been a renowned sculptor since 2015, when he won the Huskycup World Championship. Using contrasting woods, the Estonian craftsman also created an extraordinary dragon bench.
These incredible carvings can be viewed on his social media pages. Igor Loskutow | Facebook
This is how the master carver Igor Loskutow uses the chainsaw to create a dragon bench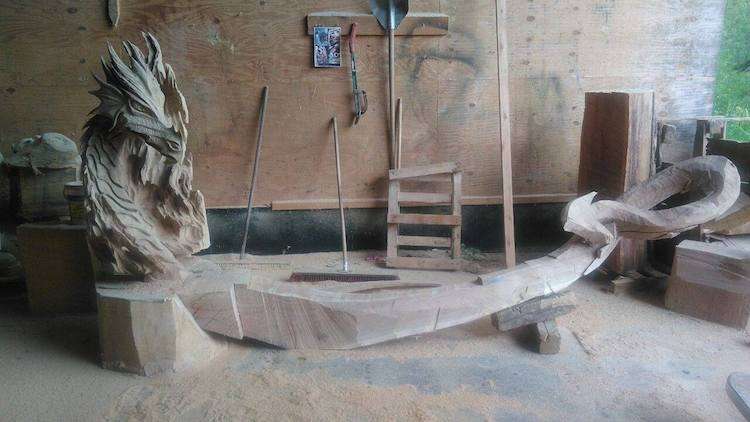 ---
Related: Andoni Bastarrika's Sand Arts Look Like Incredibly Realistic