For reasons that will likely long remain a mystery, this Mercedes Benz 300SL 'Gullwing' – just the 43rd model to roll off the line in Stuttgart – was entombed in a Jacksonville garage for 53 years. The time-warp coupé has now returned to its birthplace. We were allowed a unique audience…
A fleet of deteriorated Alfa Romeos from the 1960s parked outside a Belgian chateau. The 'lost' Ferrari 250 GT 'California' Spider that was originally owned by Alain Delon is among the treasure trove of 60 vintage vehicles that are rotting away on a French farm. The vintage BMW 507 of a certain Elvis Presley was discovered in a dingy San Francisco pumpkin warehouse. The excitement over the discovery of an amazing automobile barn treasure has ensnared us all.
Today's treasure seekers are searching for long-forgotten vintage cars, not the Ark of the Covenant or Tutankhamun's tomb. And in late 2018, when they got a tip about a neglected 300SL 'Gullwing' sitting in a garage in Jacksonville, Florida, the staff at the Mercedes-Benz Classic struck it rich. It came straight from the creator and chairman of the Amelia Island Concours d'Elegance, none other than Bill Warner, who is always excited.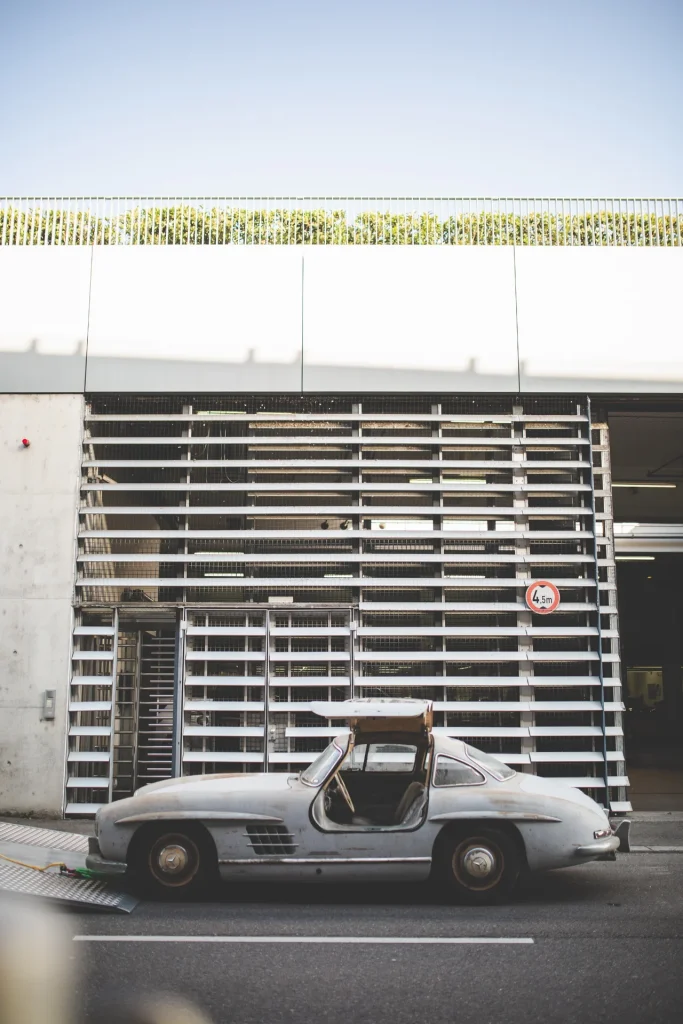 Sure enough, there was a mesmerizing Mercedes Benz 300SL buried in the dank, rat-infested garage, sitting still, caked in filth, and utterly lifeless, with the once-glistening chrome trim removed and stashed inside the musty cabin. The 1954 model was parked and allowed to deteriorate in peace at some point during 1965.
It was only the 43rd "Gullwing" to leave the Mercedes-Benz factory in Stuttgart, and as such, it included a number of features that were exclusive to the first automobiles.
Warner, reportedly a personal friend of the owner, claims to have seen the automobile when he was only 16 years old at a nearby dealership in its current unpainted state. Also discovered was a 1965 newspaper that was hidden behind one of the pillows.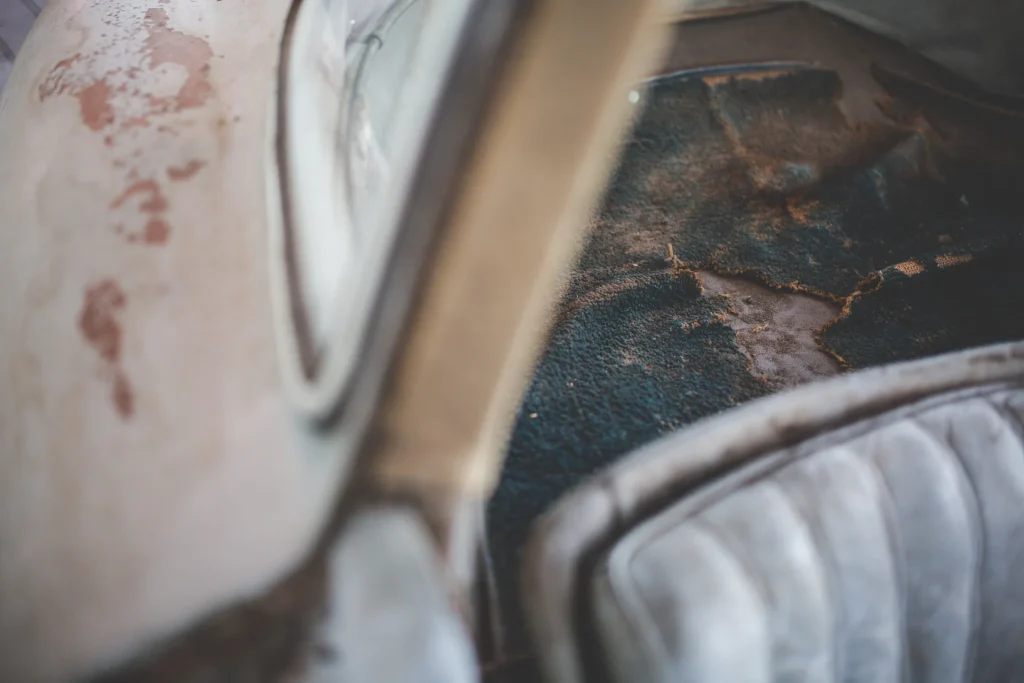 We should now go over the early development of the vehicle before its 53-year hibernation. The US-spec 'Gullwing' was finished in October 1954 and shipped to Los Angeles, where it was then transferred immediately to Waco Motors in Miami. It was initially finished in Medium Blue with a Light gray leather interior. Otto Bowden, an attorney from Jacksonville who bought it originally, was a well-known collector who had a thing for European sports vehicles.
Bowden also started the neighborhood sports car club, which ultimately joined the Sports Car Club of America, and most certainly participated in several races in his exotic new Mercedes. Bowden sold the vehicle to Gene Clendening, his top mechanic, who continued to race it competitively in neighborhood club competitions.
A military pilot stationed in Jacksonville who purchased the Mercedes in 1957 and drove it almost daily, including on multiple "overland" excursions to West Virginia and Washington, D.C., became its third and final owner.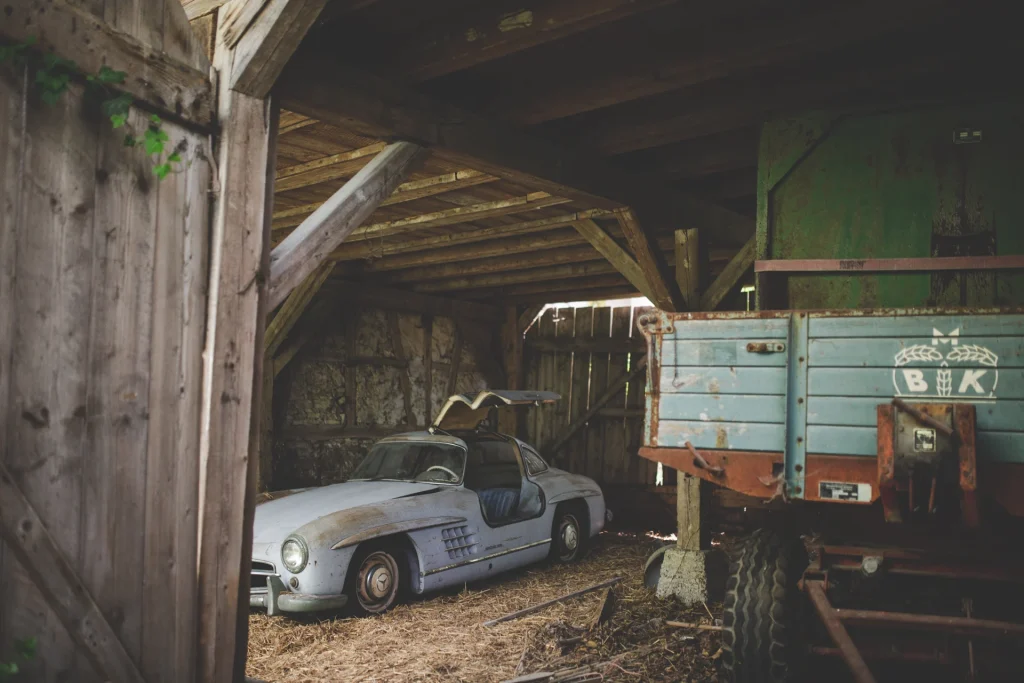 The owner reportedly had his "Gullwing" painted and refreshed after suffering a puncture on one of these trips. We can only speculate that the approximately 35,000 kilometers on the odometer and the unavoidable marks of extensive use also played a role.
The story, however, takes a sharp turn at this point since it seems that all the preparation work was done in anticipation of the car's respray, but then the job stalled and the automobile was mysteriously parked and left.
The Mercedes-Benz Classic guys, who were given permission to enter the tomb and examine the damaged silver-starred sports automobile, gained from the loss of more than 50 years of use. Despite its state of deterioration, it was easy to determine the car's age and its remarkable uniqueness.
Everything, including the wheels, window glass, fading gray upholstery, and even the Englebert Competition tires. The car also has a matching-numbers engine and transmission, but as you would imagine, it doesn't run right now.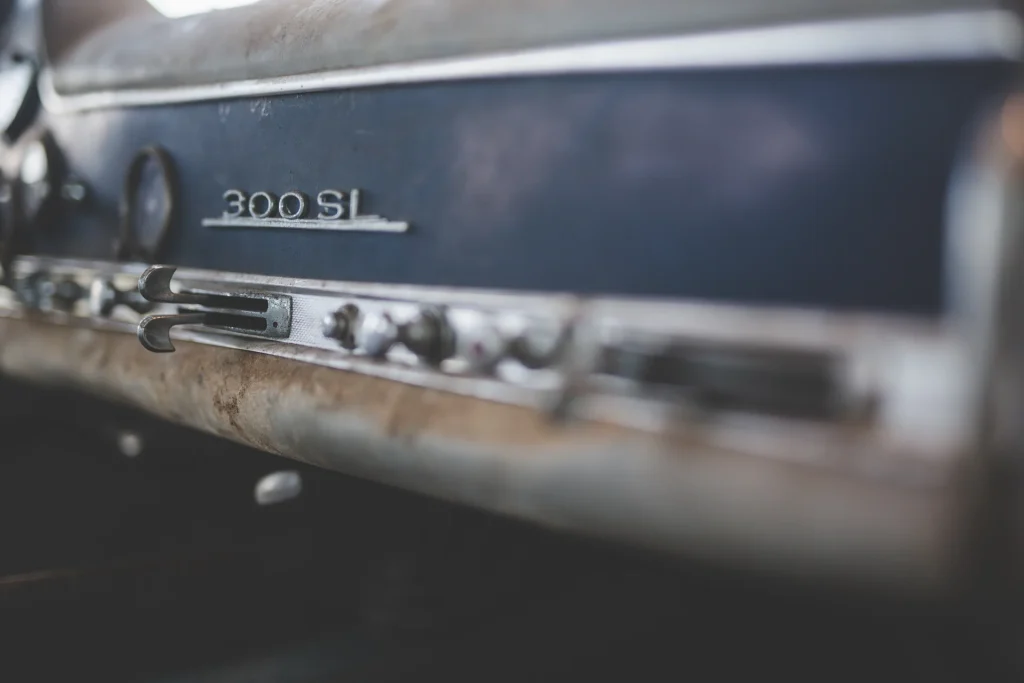 As was already said, this car is unique because it is such an early example and was the 43rd of the 1,400 cars that Mercedes would eventually produce.
These include the unusual gooseneck gear lever, the hand-beaten silver star in the front grille, the bolted-on 'eyebrows' above the wheels, and the flat-topped rear bumper 'horns'. You actually don't find them like this very frequently, and they are all covered in 53 years' worth of alluring patina.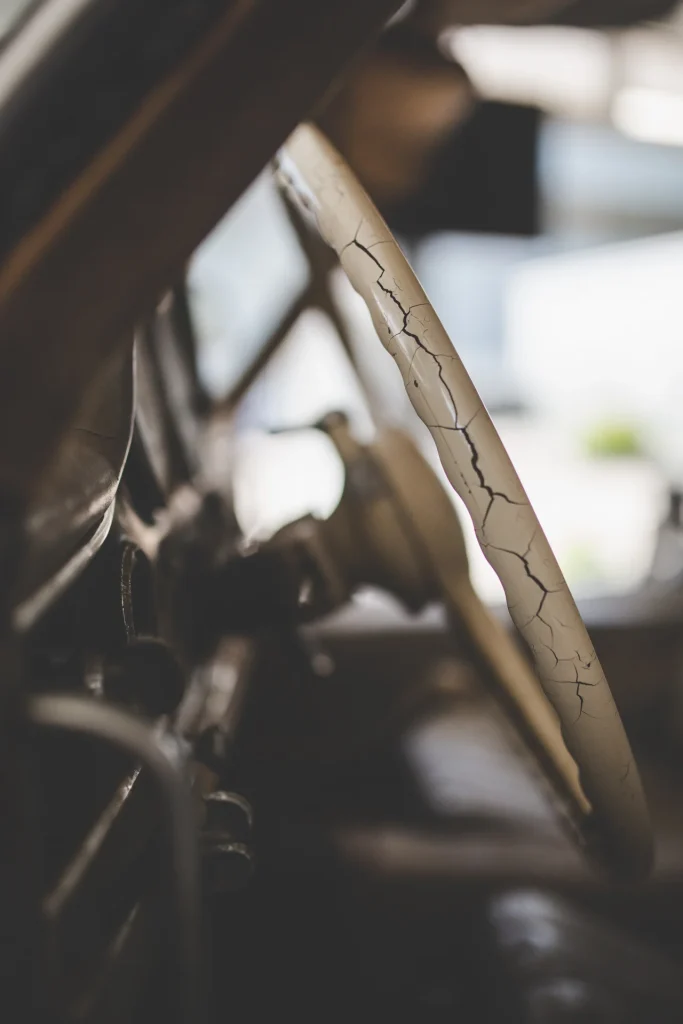 It's very wonderful that this exceptional 300SL has been returned to Germany. There, it will join the collection of Mechatronik, the renowned Mercedes-Benz experts who are situated close to Stuttgart.
And it was our close friend Pascal Stephan in Pleidelsheim who graciously extended the invitation for us to accompany him as they picked up the vehicle from its brief stay at the Mercedes-Benz Museum, just a few feet from the location where it was created 64 years earlier.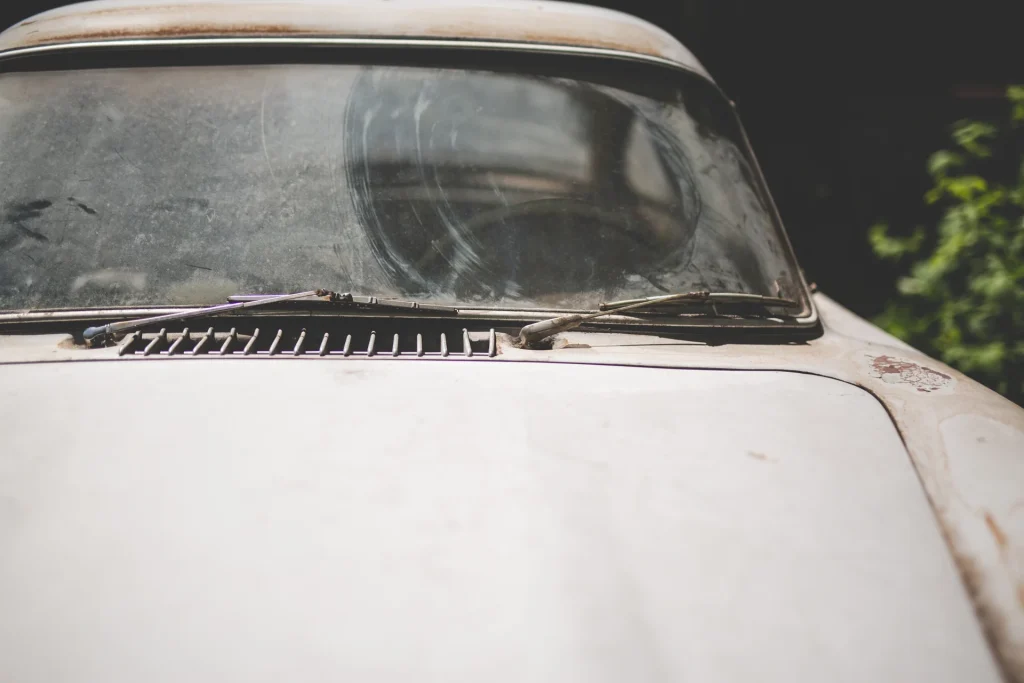 We commandeered two excellent 300SLs, a silver "Gullwing" and a black Roadster, as well as Mechatronik's brilliant exhibition transporter with its completely clear rear bed, for such an event. On the day of collection, Stephan had the following to say: This is without a doubt a very memorable day for Mechatronik; this outstanding car genuinely serves as a benchmark for the 300SL, thus we don't see any hope of having it restored. 
It would have been impolite not to, don't you think? We also couldn't resist locating a classic Swabian barn in which to properly place the automobile for Mathieu Bonnevie to take some pictures.
It's also our first opportunity to carefully examine every fascinating inch of chassis #00043. Your attention is drawn to it by the harsh weathering, which gives the car an overall elegant air. You are curious to learn its history and wish it could explain to you in its own words how and why it unexpectedly descended into such disrepair.
But then you are amazed by its integrity—by the fact that each individual part you are admiring was installed in 1954, not far away in Stuttgart, by one of Mercedes' engineers.
Photos: Mathieu Bonnevie for Classic Driver © 2019 
---