Only a very few fashion-conscious men have dared to select some weird mustache and beard styles. So, in this article, we've put together 10 of the most unusual and funny beard styles for men.
Continue to read.
Full Beard Styles
Flower Beard Style
Some people have a strong desire to stand out from the crowd. They will occasionally go over and above to get people's attention. Some men use flowers in their beards in this manner to customize their styling.
Having said that, men decorate their facial hair with flowers to honor spring. The style was first popularized in about 1977 and is currently observed more frequently in "San Francisco."
Have you heard the following lyric from the song "San Francisco" by John Phillips?
| "If you're going to San Francisco, be sure to wear some flowers in your hair"
I believe that thousands of men have been motivated by this song to grow flowers in their facial hair. I enjoy the strange face hair trend that some people find to be popular. It appears good.
Mustache Octopus Beard
Growing and maintaining a beard is never amusing, but if you look at the picture, there's a good possibility you'll laugh. The name "octopus beard" refers to the sea creature that inspired this full beard style.
A few years ago, my friend "Joe" experimented with the strangest beard style. Not significantly worse was the response. It doesn't seem all that horrible, does it?
Joe at least managed to stand out from the crowd and attract attention.
Small Beard Styles
Beard Braiding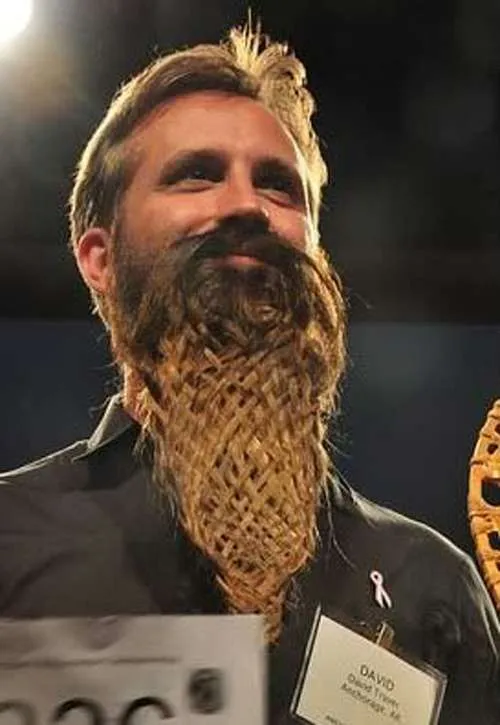 A lengthy beard takes some time to grow, but once it is, it will all be worthwhile.
For instance, this man grew out his beard, dyed it blonde, and then attempted to make a beard pineapple by braiding it several times. I have no idea why, but this seems cool!
Mail me @ Beard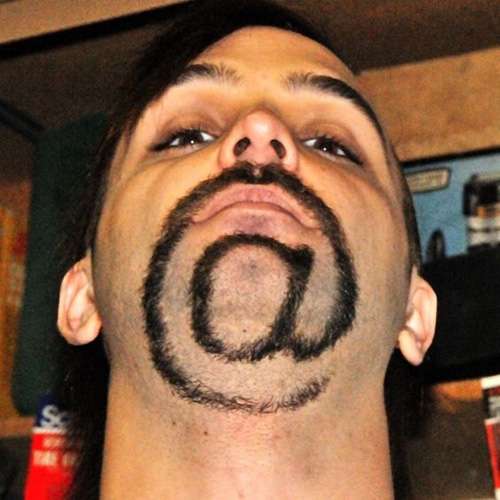 I'm in awe of this man's level of ingenuity and amazed at how the @ symbol is incorporated into his beard.
He obviously shows that he reads his mail on a frequent basis and actually exudes a sense of seriousness about his "job." Lol!
Please Follow us on our Facebook Page: ShutterBulky
Long Beard Styles
Faded Long Beard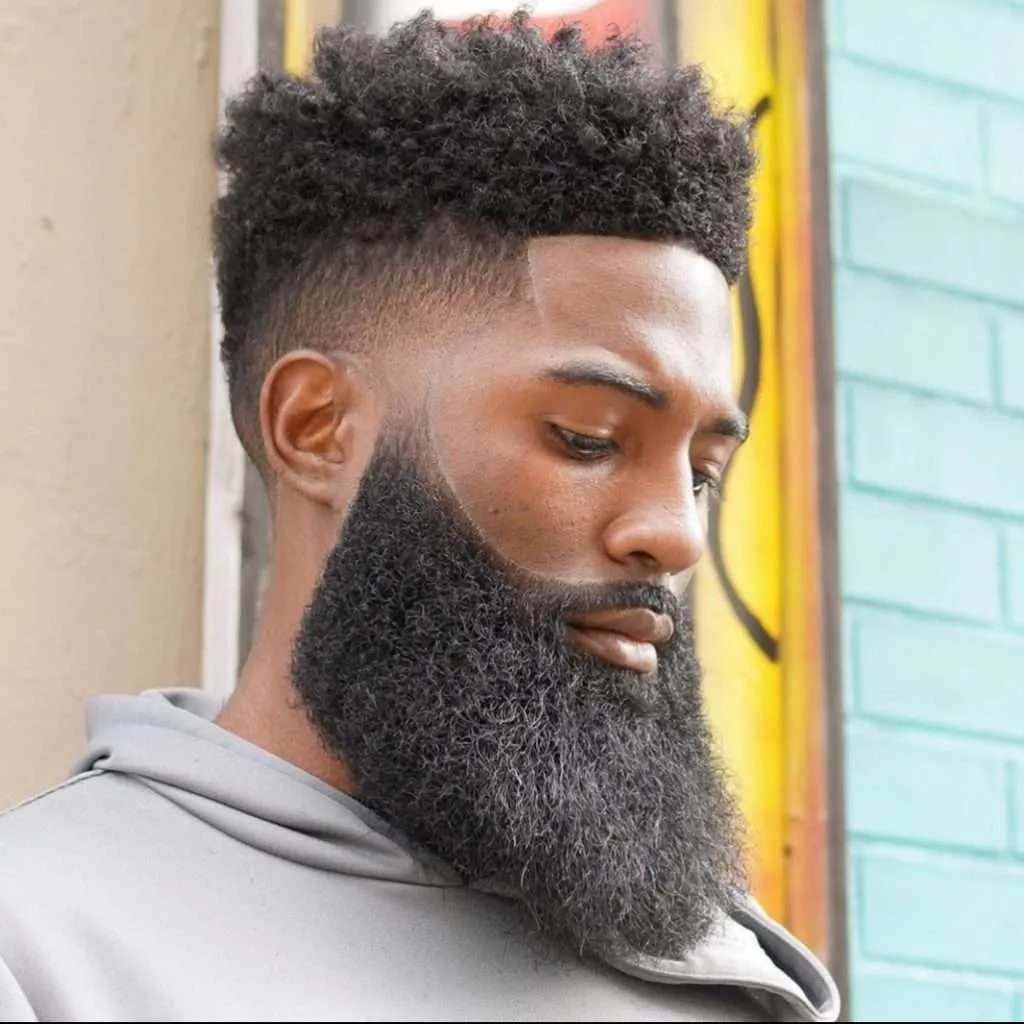 We've got some news: long beard styles with fades are also starting to become popular. Fades aren't just for the head. A long-faded beard keeps the sideburns and cheek hair short and progressively fades down to a 3-6′′ long chin beard, giving bearded men a subtle, slimming appearance. A faded hairdo will elevate the appearance. However, leave the precise trimming to your go-to barber.
Even Flow Beard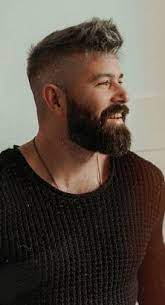 Men's long beard styles emphasize going above and beyond. This distinctive huge beard starts at the sides and jaw and is uniform in length. It's time to get even like Black Label Society founder Zakk Wylde and go with the flow when your beard is groomed to perfection, has tons of volume, and reaches your chin to your chest.
Wild and Carefree Long Beard
There is a longbeard style for every man because they are so diverse. For free-spirited men who don't want to spend a lot of time maintaining their beards, wild and carefree is the way to go. Pair this relaxed beard style with long hair for a casual, laid-back look. Even if grooming isn't necessary, we advise moisturizing every day to avoid dryness and itching.
Short Mustache and Beard styles
Short Boxed Beard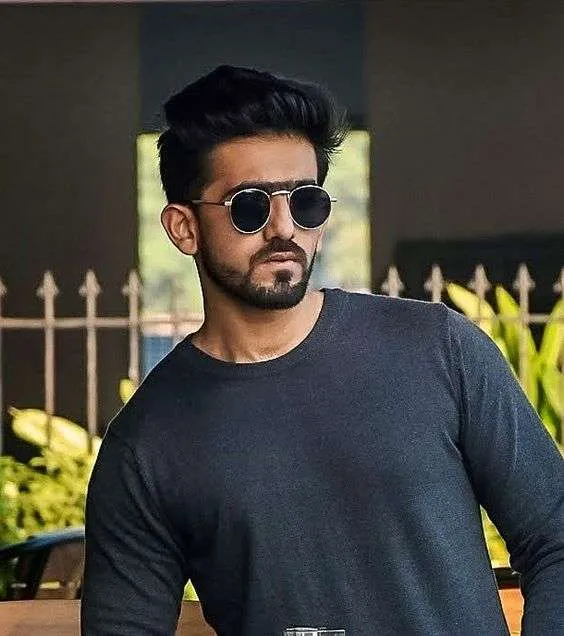 Simply said, a short box beard is the entire beard shrunk down. Three quarters of an inch or so is the recommended length. Another macho look that works well in the summer and is really adaptable is this one. Wear this with pretty about any type of hair, even a bald head.
Additionally, compared to a full beard, a short boxed beard may be a little more professional and simpler to care for. A mustache and most of the lower half of the face are covered by the beard. If you maintain a lower cheek line, this style will also draw attention to your cheekbones.
The Balbo
The balbo will give your appearance some class. The balbo, another two-part beard, is typically distinguished by a goatee and frayed mustache. Similar to the Van Dyke, this mustache and beard styles looks wonderful if you have patchiness where your mustache and beard styles meet on the corners of your mouth. Famous people like this look include Justin Timberlake and Robert Downey Jr.
Goatee
Although there are many various goatee styles, the full goatee is the one that most people picture. The mustache and beard are joined on either side of the lips for this short beard style. The beard then extends down from the bottom lip to the chin. It's a short beard that complements a variety of hair and clothing trends.
It's important to match your goatee's width to the contour of your face if you want to pull it off. Start broad while cutting and styling your goatee for the first time, then progressively trim in to achieve a width that suits you. With the occasional length trim and routine cheek and neck tidying, maintenance is simple.
Read another weird facts from us, In an example: No One Noticed The Quiet Honors Paid By The Queen's Favorite Pony Emma
All the information & photo credit goes to respective authorities. DM for removal please.