The opportunity for a group portrait is ideal because the entire crew is there. Everyone smiles for the camera, but "that one friend" always strikes a funny pose, ruining the perfect selfie. But it turns out that even dogs are participating in the selfie trend, and cute dog Kiko, the lovely Finnish Spitz from New Zealand, is the best at doing it.
Cute dog Kiko, a 2-year-old German Shepherd who will turn 2 in April, lives in a loving family with her mother, Mika, her sister Tofu, a black German Shepherd named Hades, and an older white Swiss Shepherd named Kaya. Ashleigh Macpherson, their owner, often posts new photos and videos of her canine family to Instagram so that their thousands of fans can see what they're up to. People couldn't help but find the five cute canines' hundreds of images and videos amusing, especially their family portraits.
Cute dog Kiko comically destroys the photo while the other dogs pose solemnly for the camera by flipping their heads 180 degrees upside down. Every time Ashleigh tries to take pictures of them or is instructed to, the silly doggo strikes this incredibly odd position.
Since she was a puppy, she has been performing this unusual trick. Kiko's unusual ability might make you think of the spooky head-turning scene in The Exorcist, but Ashleigh assures you that she simply has a flexible neck and is completely unharmed.
Cute dog Kiko Turns Heads In All Her Family Photos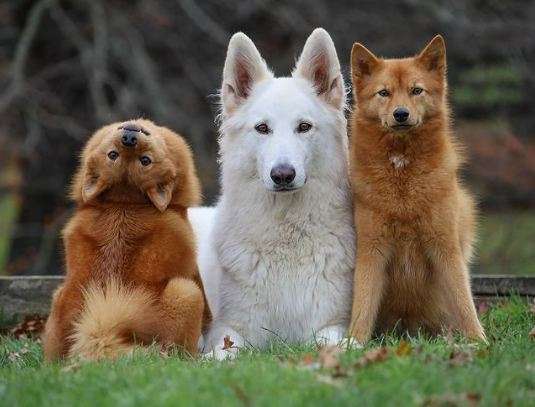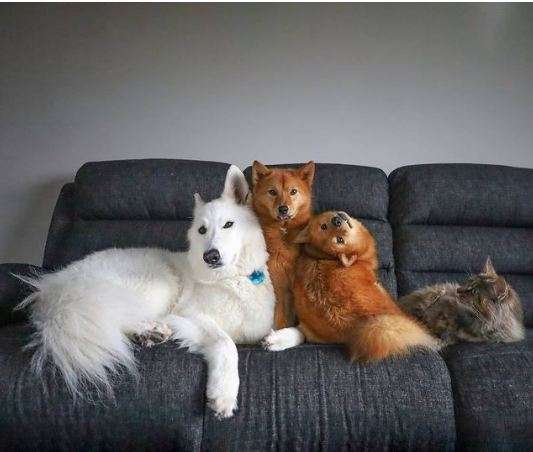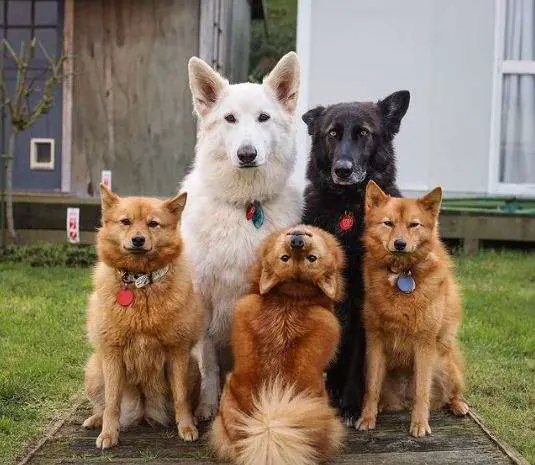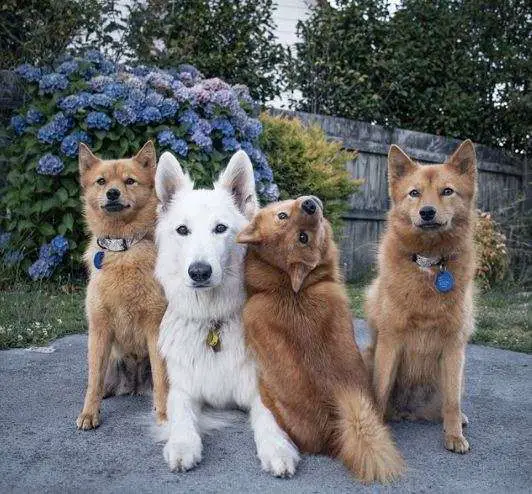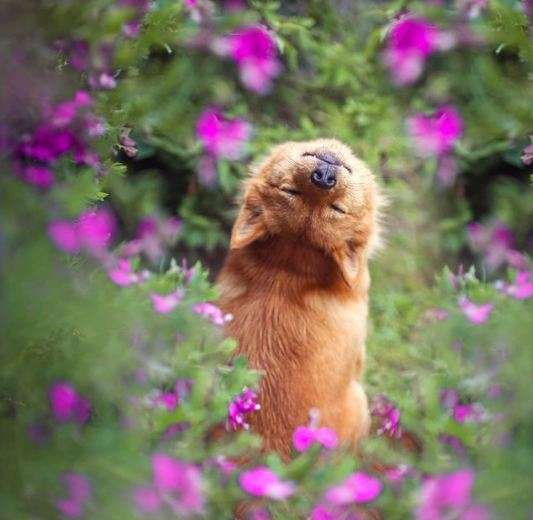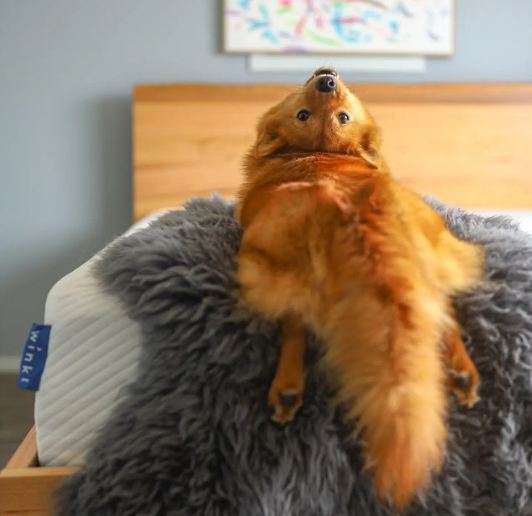 To get your daily dose of canine sweetness and humor, follow the cutest squad on Instagram and see Kiko perform her jaw-dropping talent.
---
Source: Instagram | DM for removal please.
---
Read More >>> Is Grizzly Man A True Story? What Happened Amie Huguenard?